A look at Brad Delson's touring gear, as well as his new favorite studio Strat.
Linkin Park guitarist Brad Delson keeps these effects handy: Caroline Guitar Company Kilobyte, Dr. Scientist Reverberator, Electro-Harmonix HOG, EarthQuaker Devices Disaster Transport SR, EarthQuaker Devices Hummingbird, Electro-Harmonix Holy Grail, Red Panda Particle, Strymon BigSky, Z.Vex Super Hard-On, and Z.Vex Mastotron.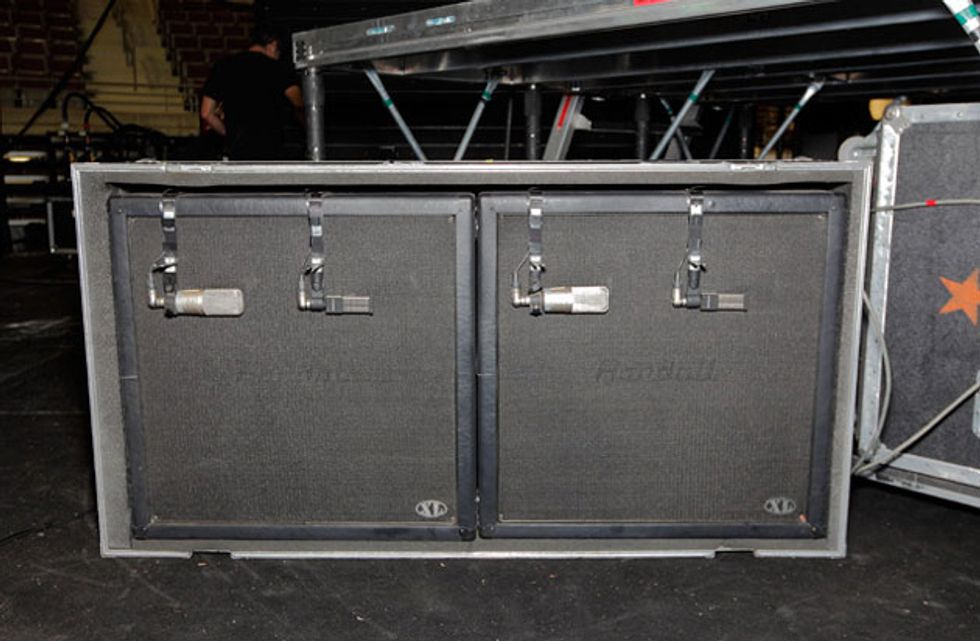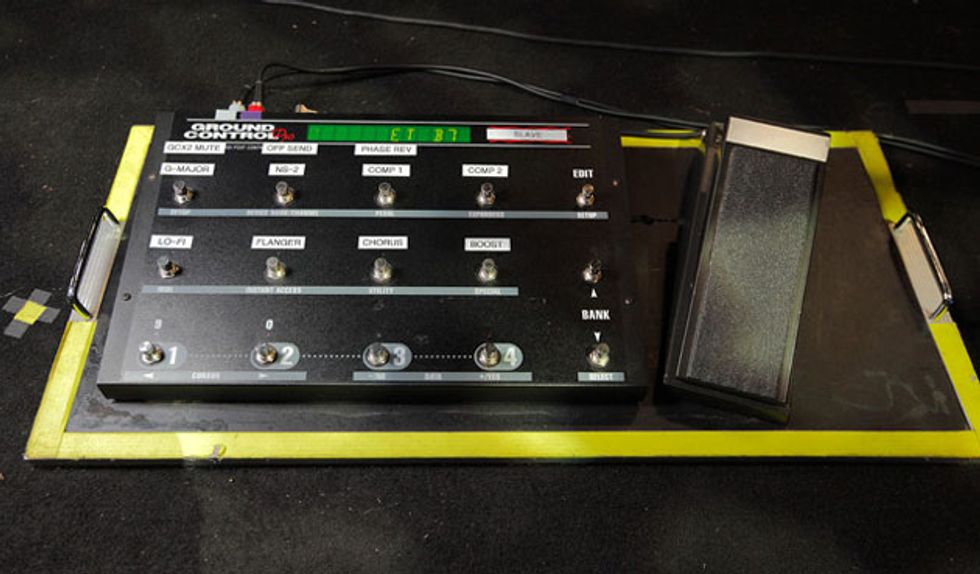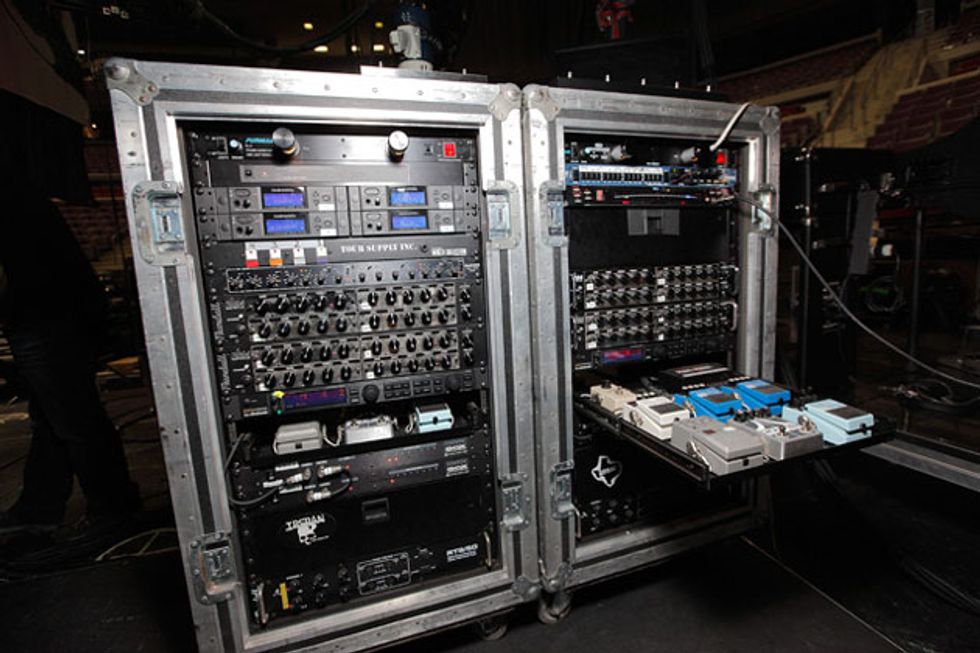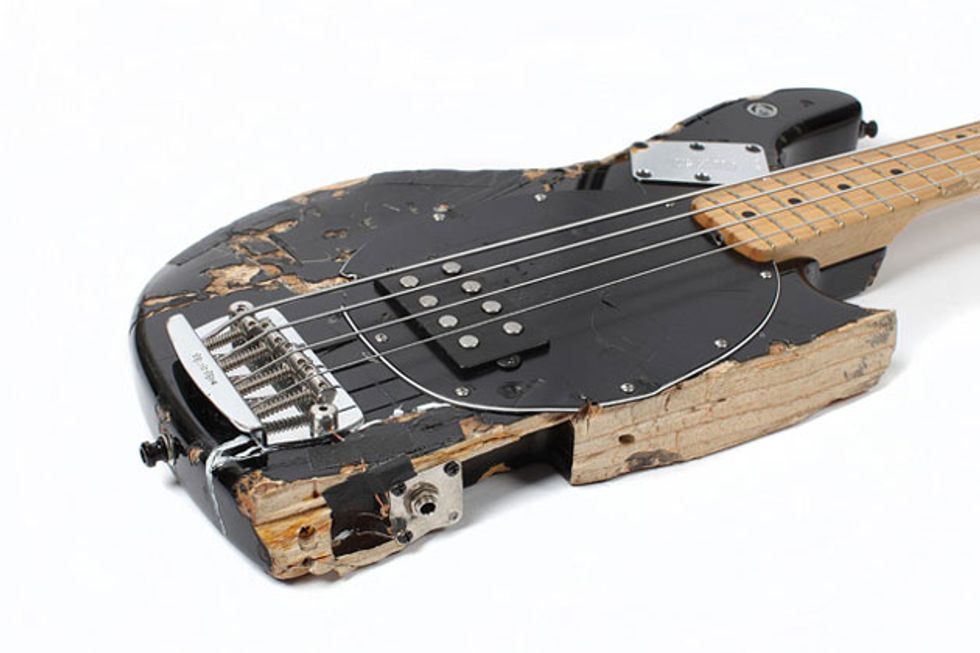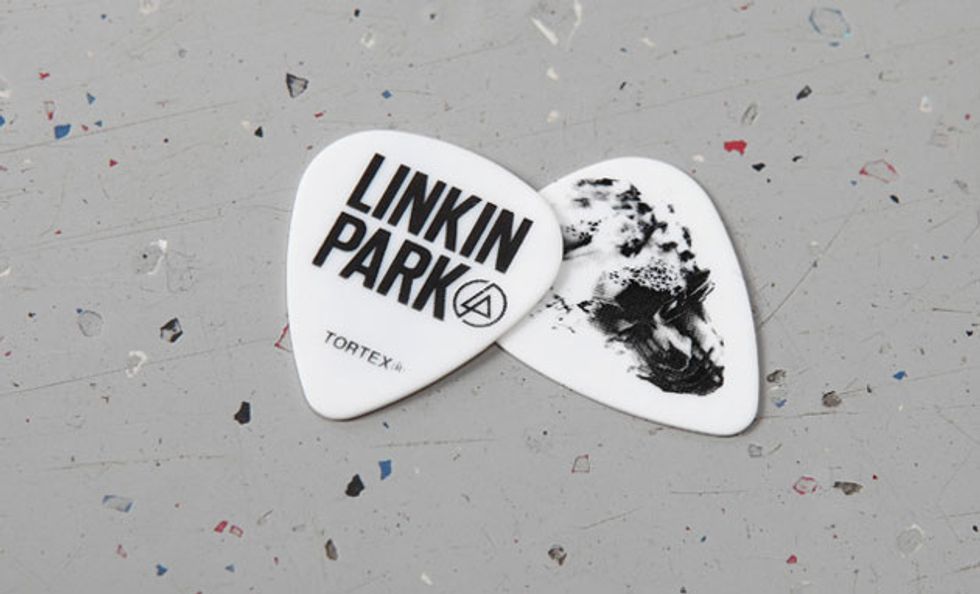 On their latest album, The Hunting Party, Linkin Park aimed heavier. Guitarist Brad Delson tells us he was more inspired than ever with making his guitar sound insanely different. We're excited to see the new setup Delson will bring out on tour this summer, but for now, here's a look at what he brought on Living Things tour in 2012. Bonus: Check out the craziest-looking bass we've seen in a while.