Rig Rundown: Joan Jett and the Blackhearts
The influential "riot grrl" Rock and Roll Hall of Famer keeps it simple, but that doesn't mean she's not picky about her Gibson Melody Makers, Red Rhodes Velvet Hammer pickups, and Music Man amps.
Jett's sole effect is an Ibanez TS9DX Turbo Tube Screamer that sits atop her Music Man combo. It's set to turbo mode, with drive and level at 9 o'clock, and tone at 3 o'clock. Her only other onstage gear is a can of Tone Finger Ease string-lubricant spray, which is Velcro'd to the top of her amp alongside a tin of black-currant-flavored Grether's Pastilles throat lozenges, and a cup full of unwrapped pieces of gum.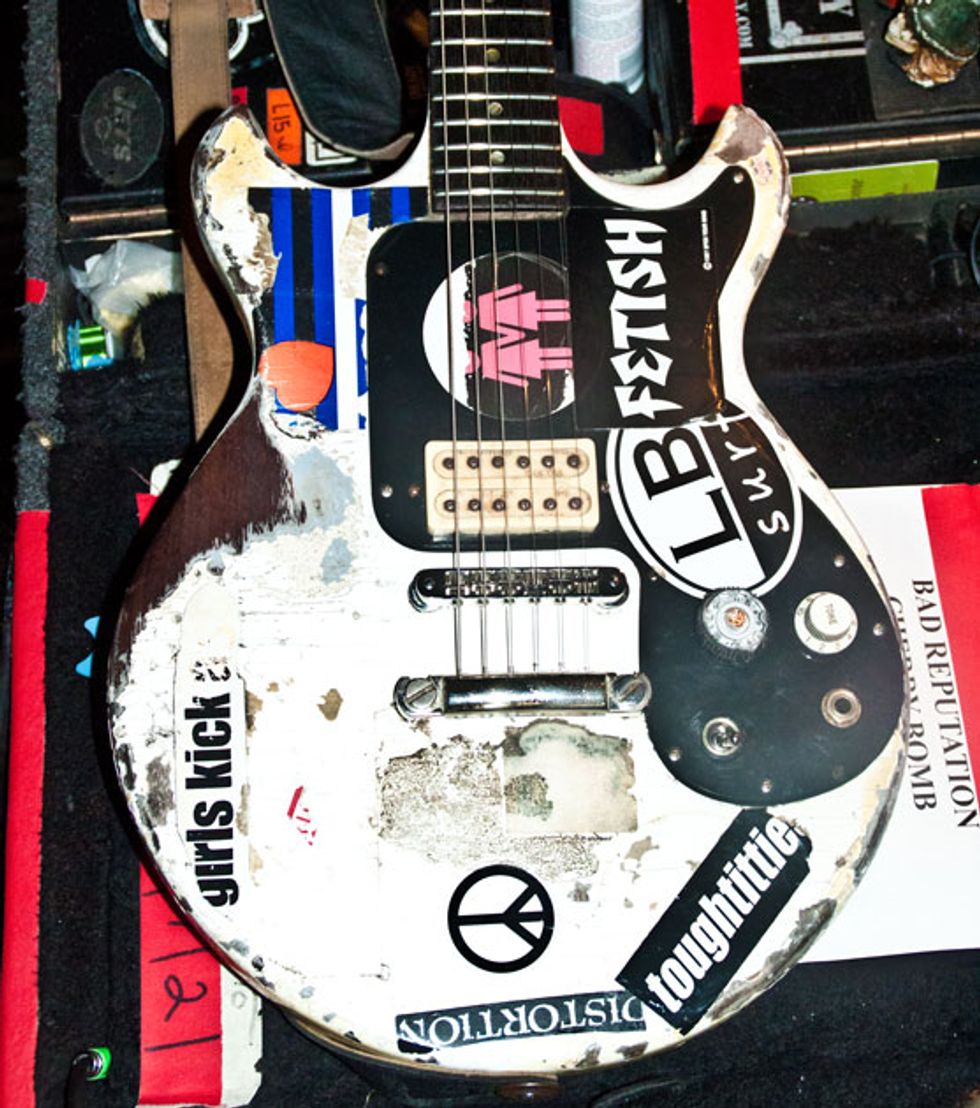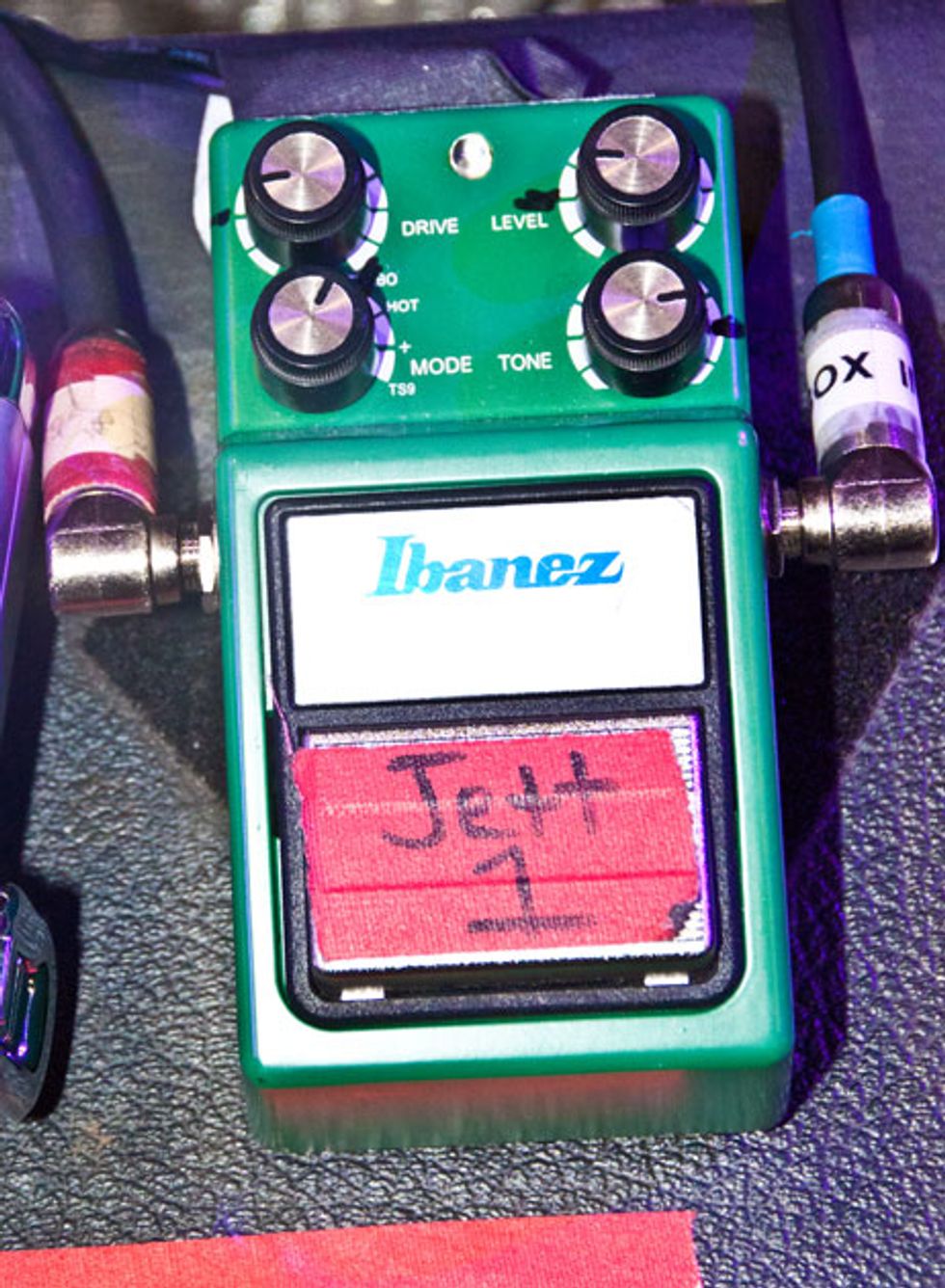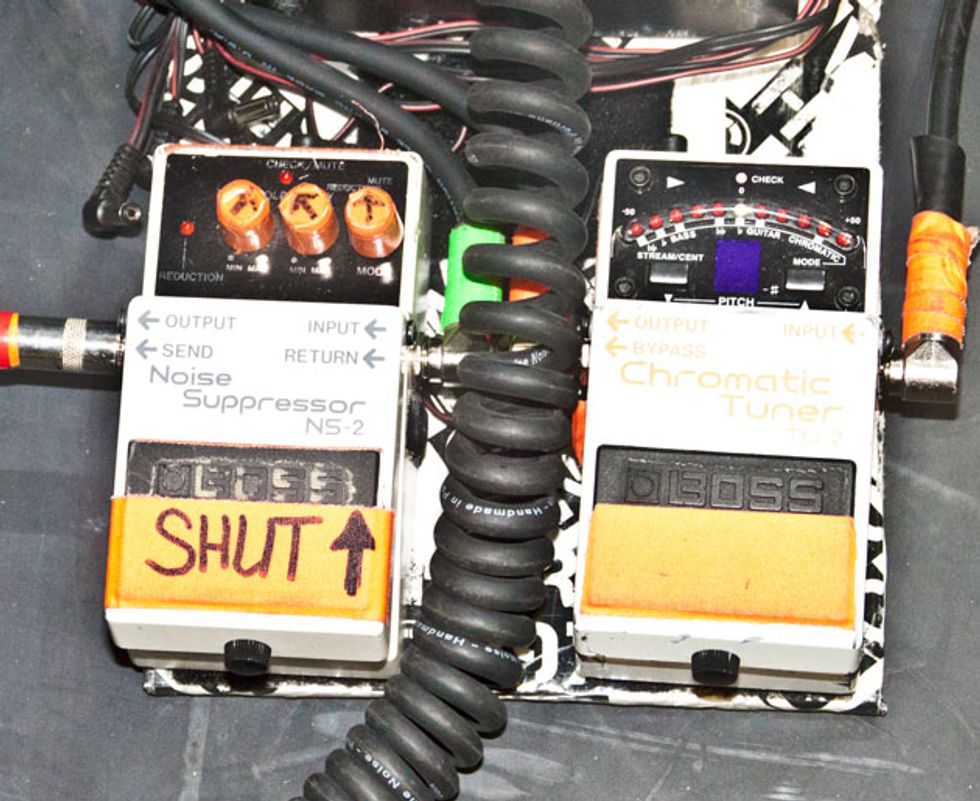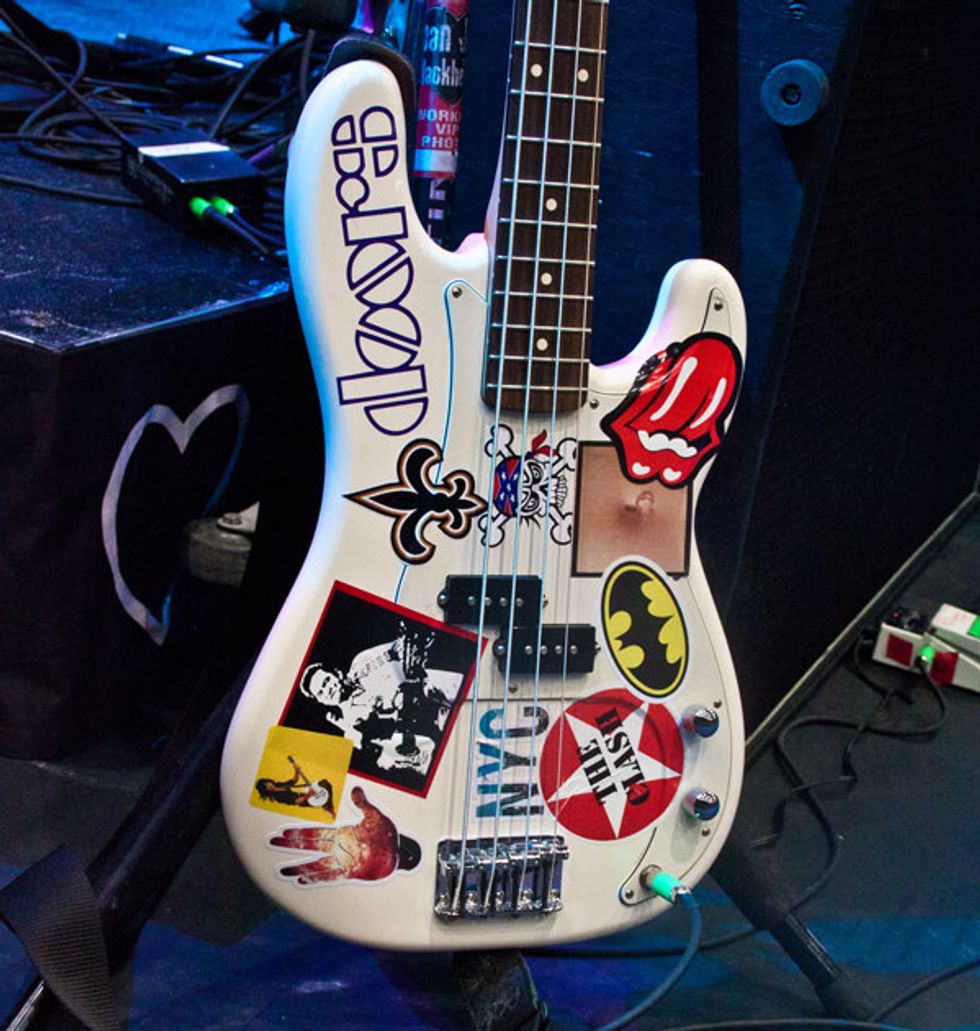 Premier Guitar's Shawn Hammond met with Zach Nagy, guitar tech for Joan Jett, lead guitarist Dougie Needles, and bassist Hal Salzer before the Blackhearts' show at the U.S. Cellular Center in Cedar Rapids, Iowa, on March 21, 2015.