The jam-band vets show us their boutique pedals, rad amps, and silver-finished instruments built to commemorate their 25th anniversary.
Like Garvey and Schnier, Derhak's signal hits a TC Electronic PolyTune at the front end of his pedalboard. That's followed by a ZVEX Woolly Mammoth, a Fulltone Bass-Drive, an Arc Effects Big Green fuzz, Moog Moogerfooger MF-101 Lowpass Filter and MF-103 12-Stage Phaser pedals, a DLS Effects EchoTAP delay, and an Ernie Ball volume pedal.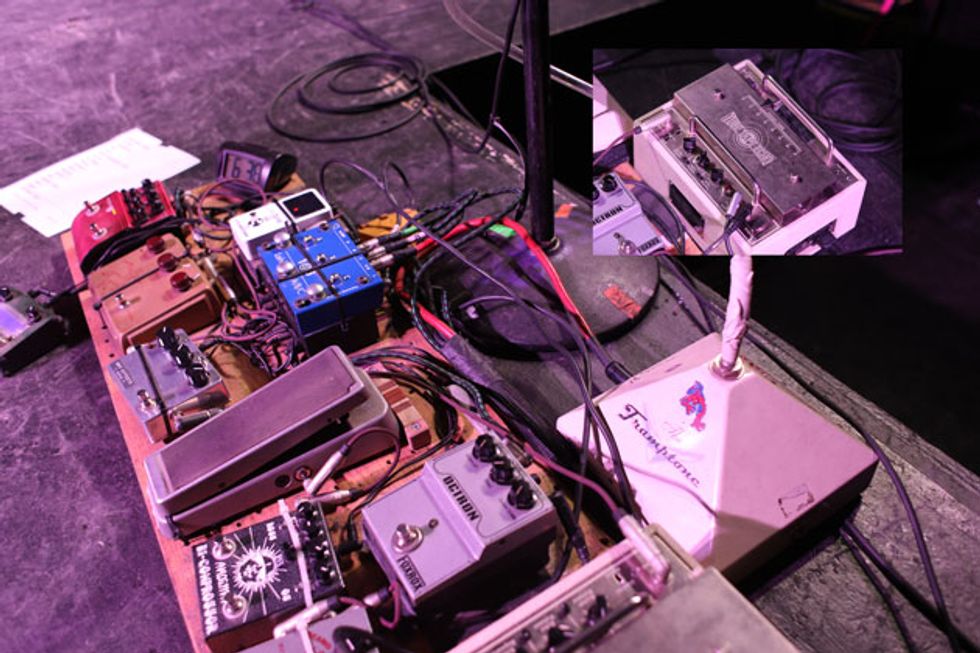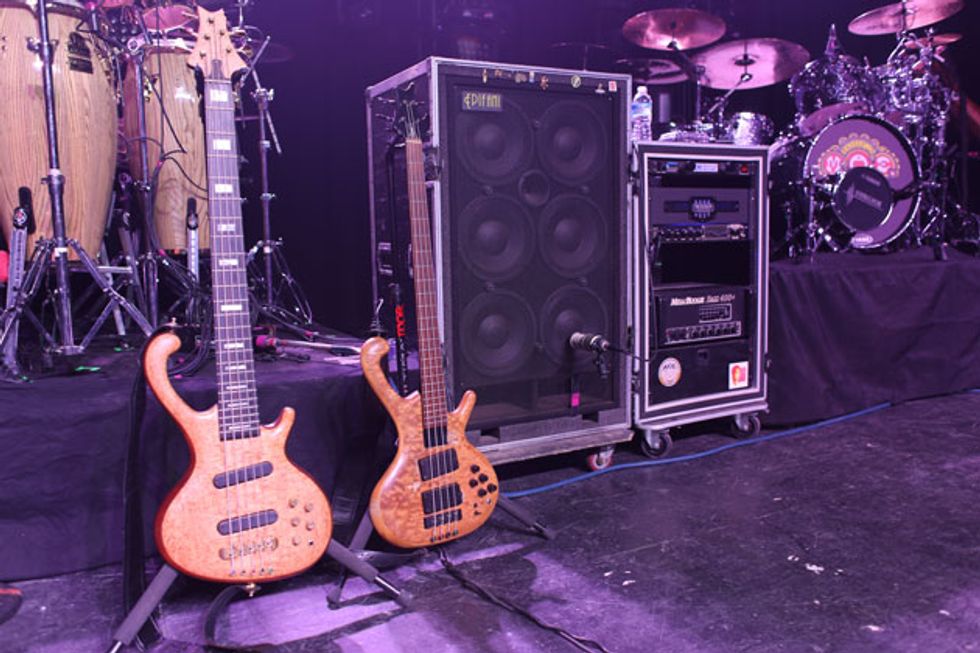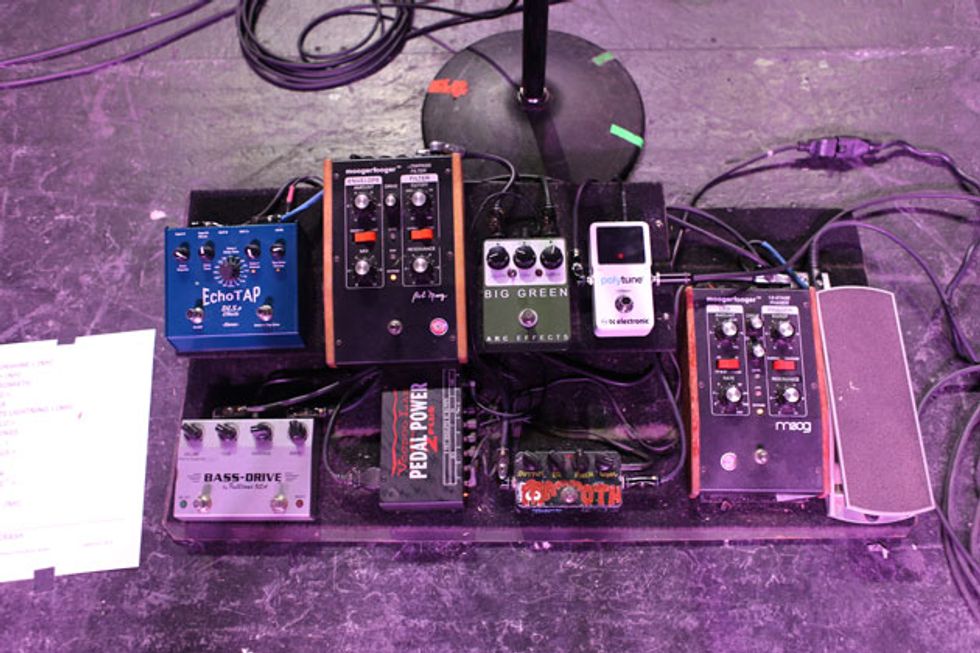 Premier Guitar's Perry Bean met with moe.'s Al Schnier, Chuck Garvey, and Rob Derhak before the band's March 7, 2015, show at Marathon Music Works in Nashville. Among other things, the jam-band vets showed off their selection of silver-adorned instruments built to commemorate their current tour celebrating the 25th anniversary of the band.