Rig Rundown: Murder by Death
Down-tuned axes and a thirst for experimentation fuel the rootsy indie-rock band's sound.
It's not often that a bassist works with more effects than a guitarist, but that's the case with Armstrong. He runs all his effects through his Road Rage Pro Gear looper. From the looper he can activate all pedals when he needs them, but keep them out of the signal when he doesn't. His stomps include a Boss TU-2 Chromatic Tuner and PS-5 Super Shifter, a Fulltone OCD, a Fuzzrocious Rat Tail and Grey Stache (with two switchable gain levels), and a JHS Honeycomb.

From there, the signal goes through an Electro-Harmonix POG 2, Boss RV-3 Digital Reverb/Delay (which is on the same loop as his MXR Carbon Copy), and a DigiTech JamMan Stereo for ambient loops. Finally, Armstrong uses a Boss GEB-7 Bass Equalizer to help with any signal loss. The whole thing is housed (and powered) by a Furman SPB-8C pedalboard along with a Visual Sound 1 Spot for some extra juice. He also uses InTune Tri-Tip picks (.88 mm), Dunlop glass and brass slides, and occasionally, an EBow.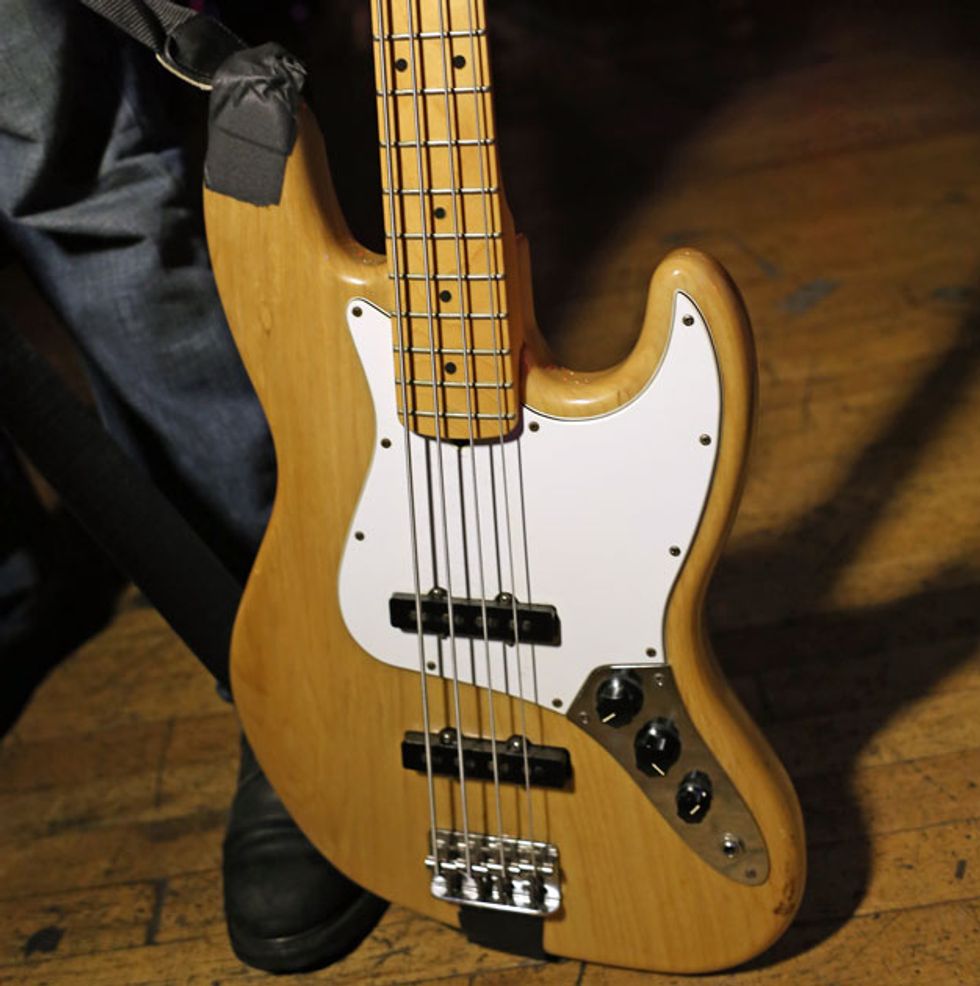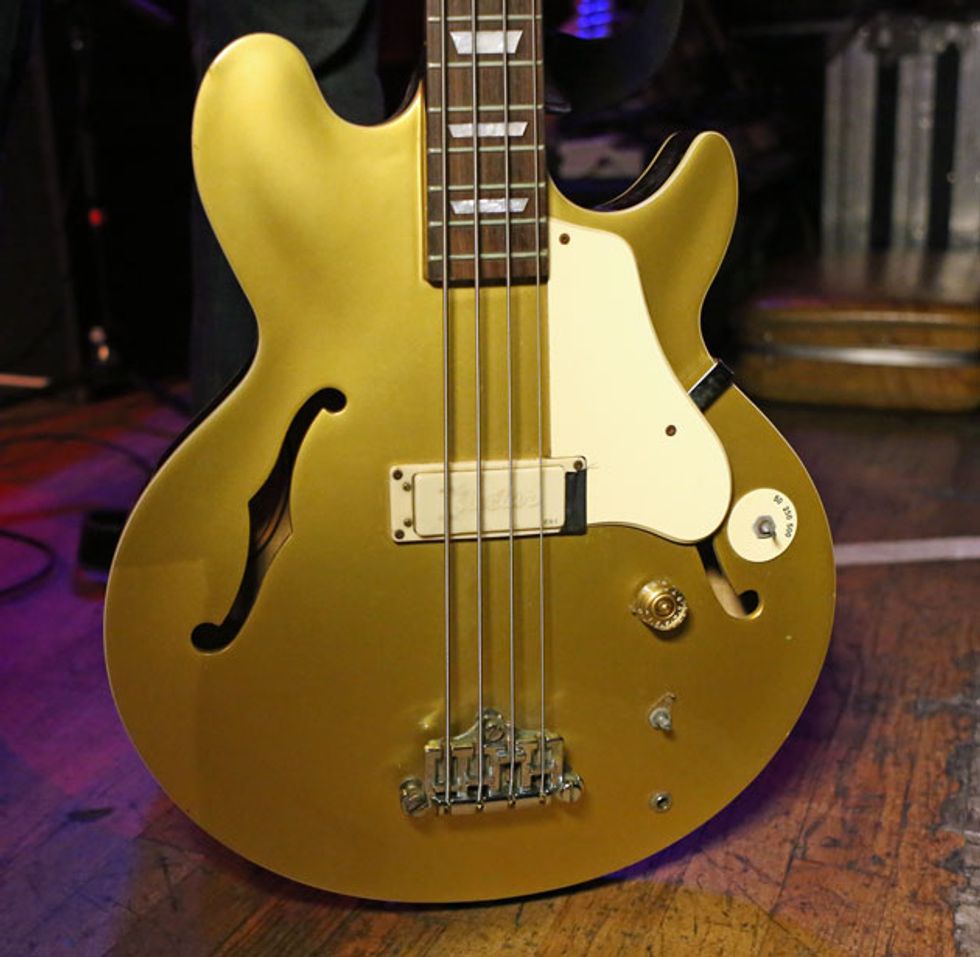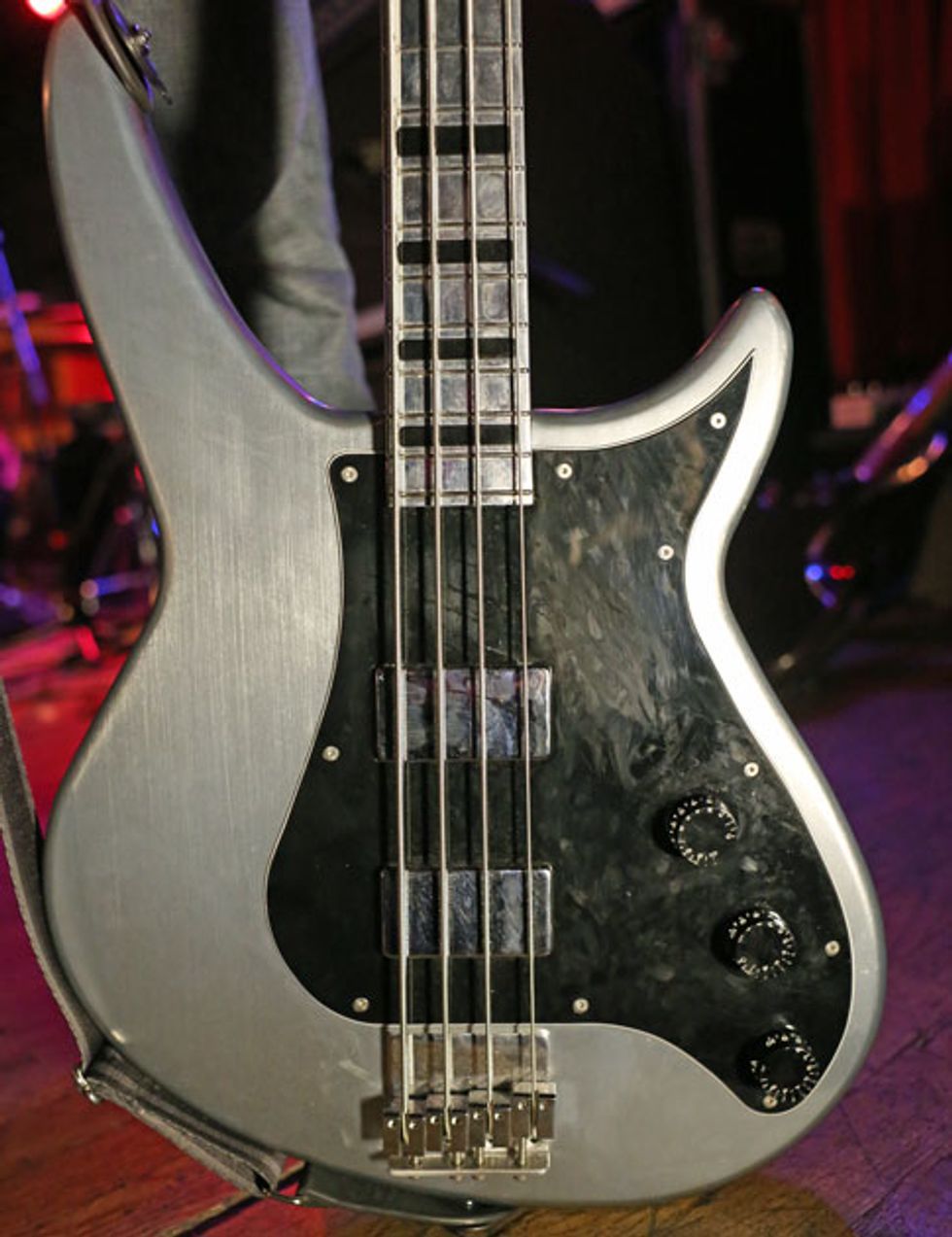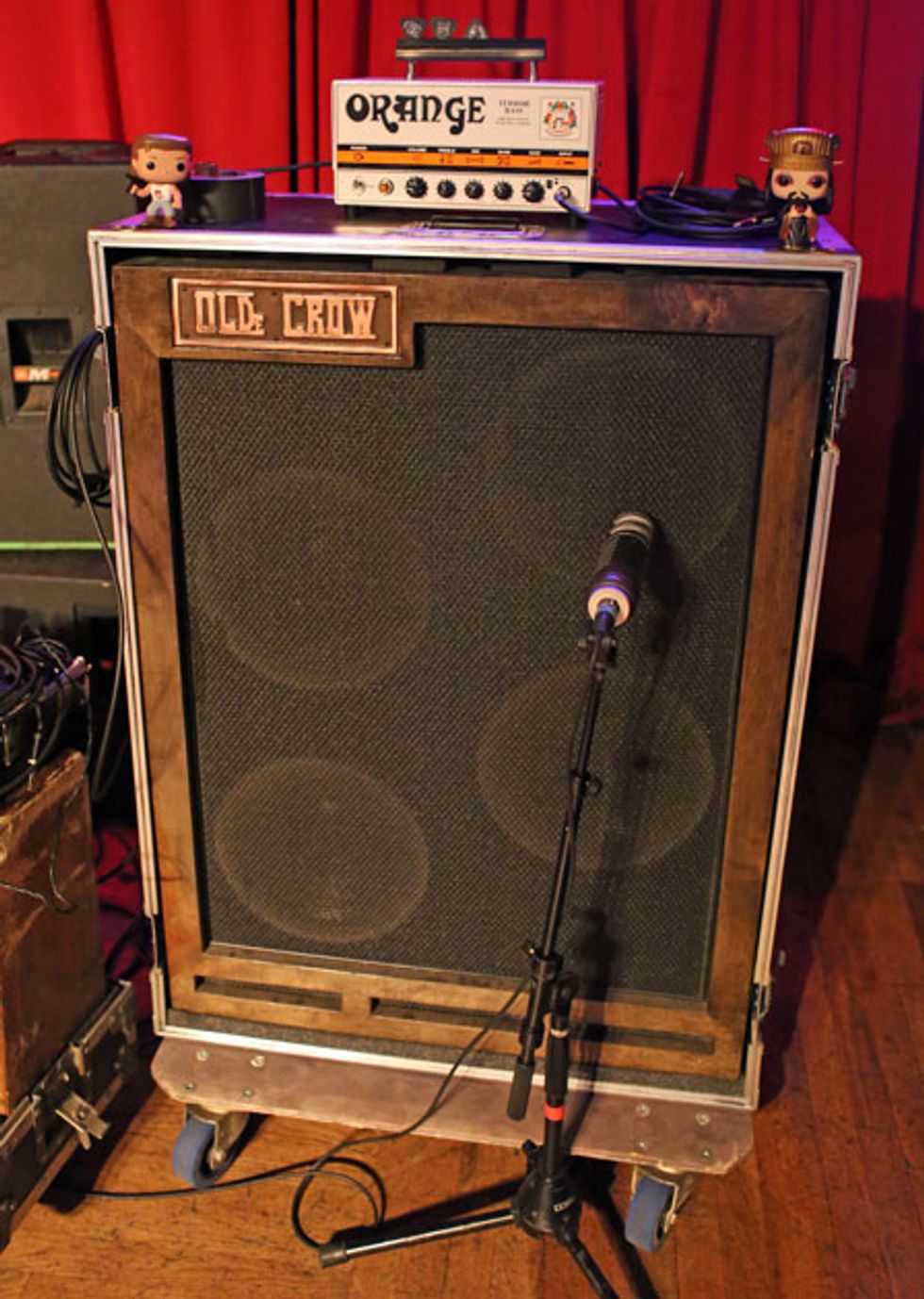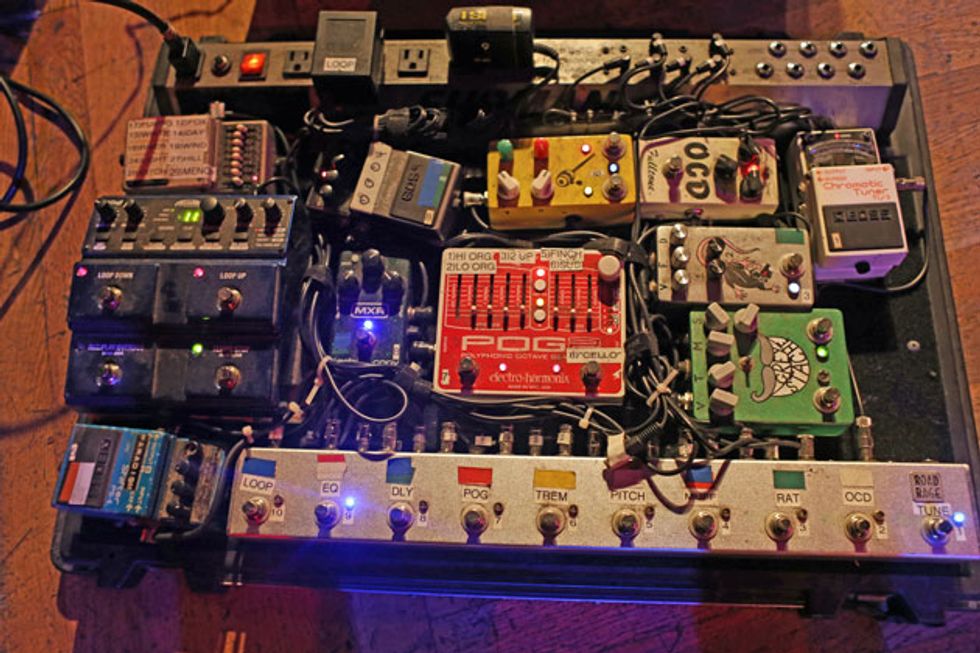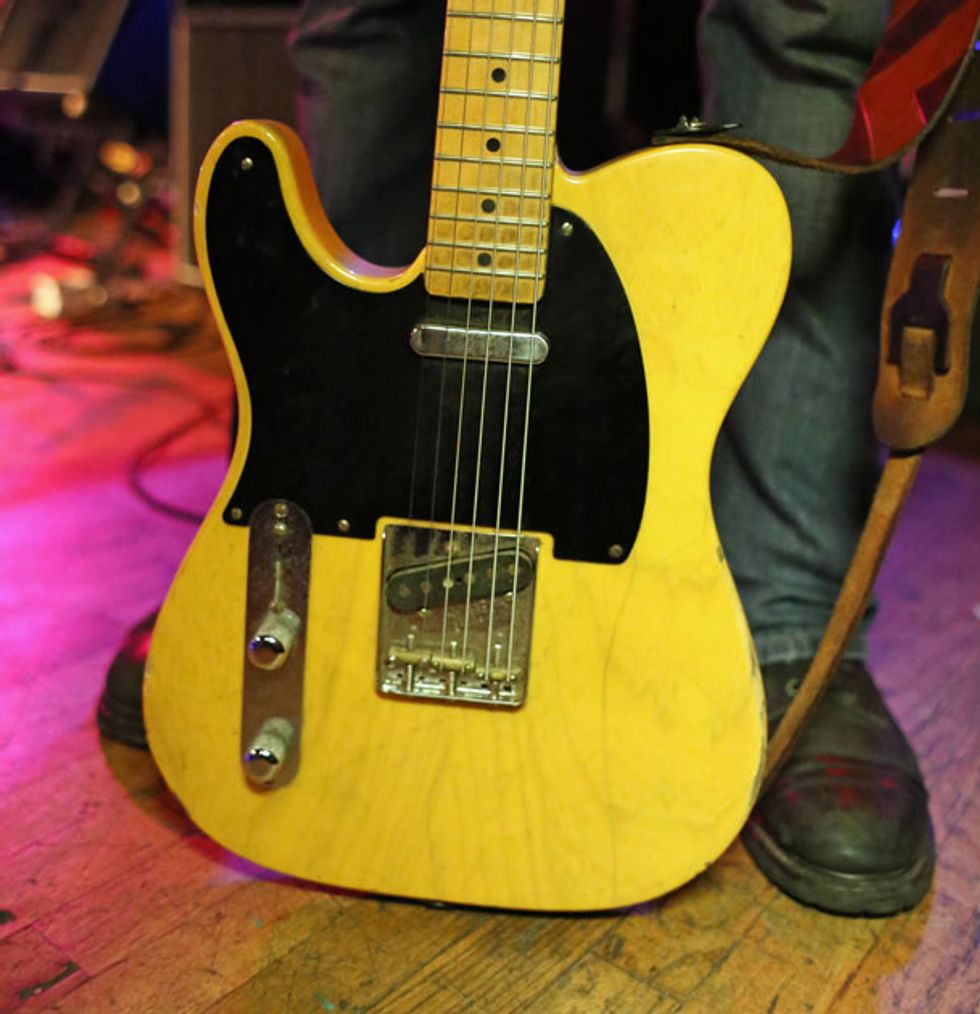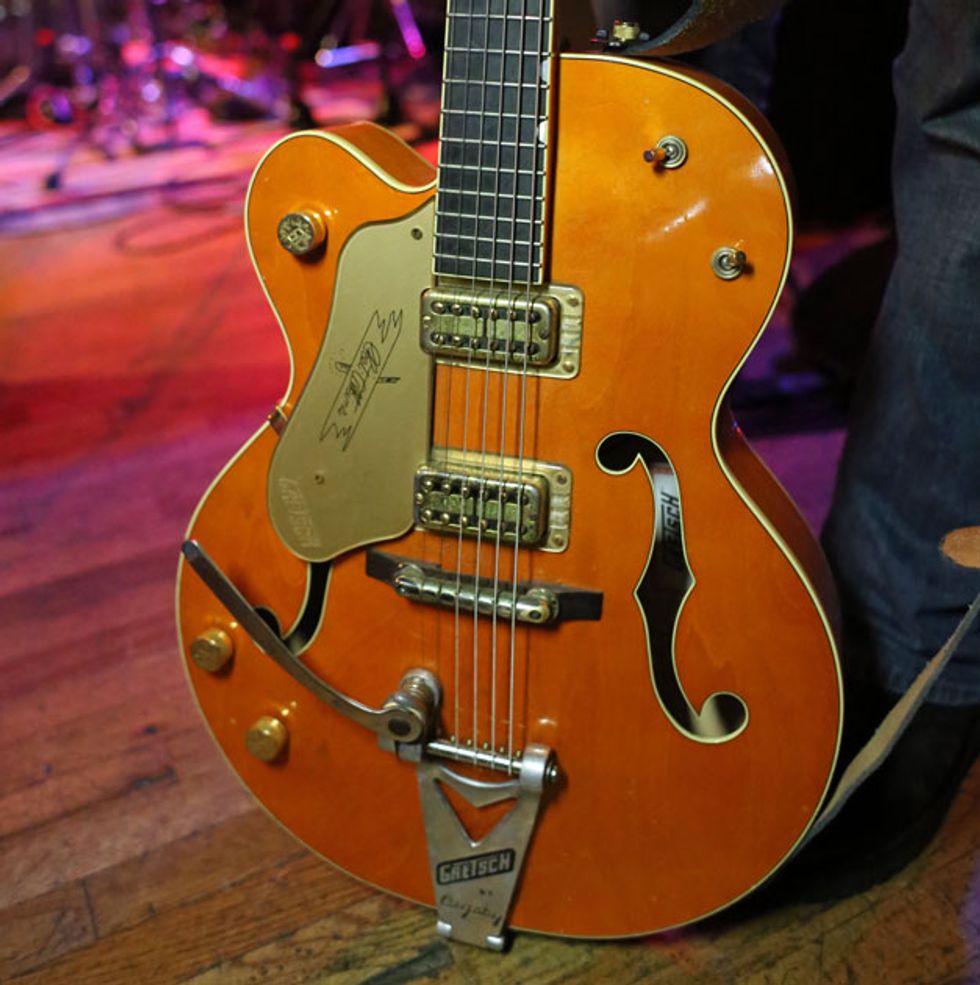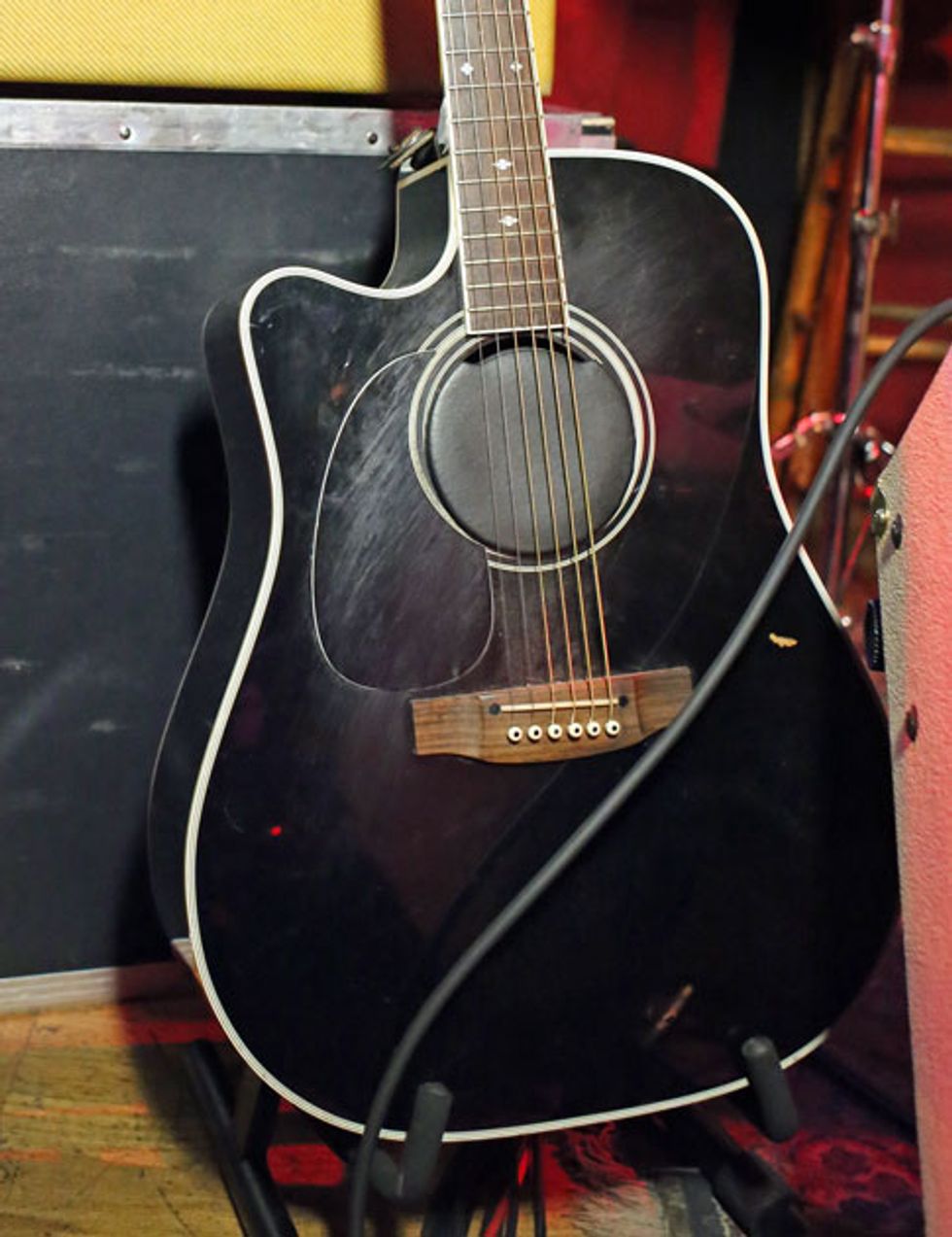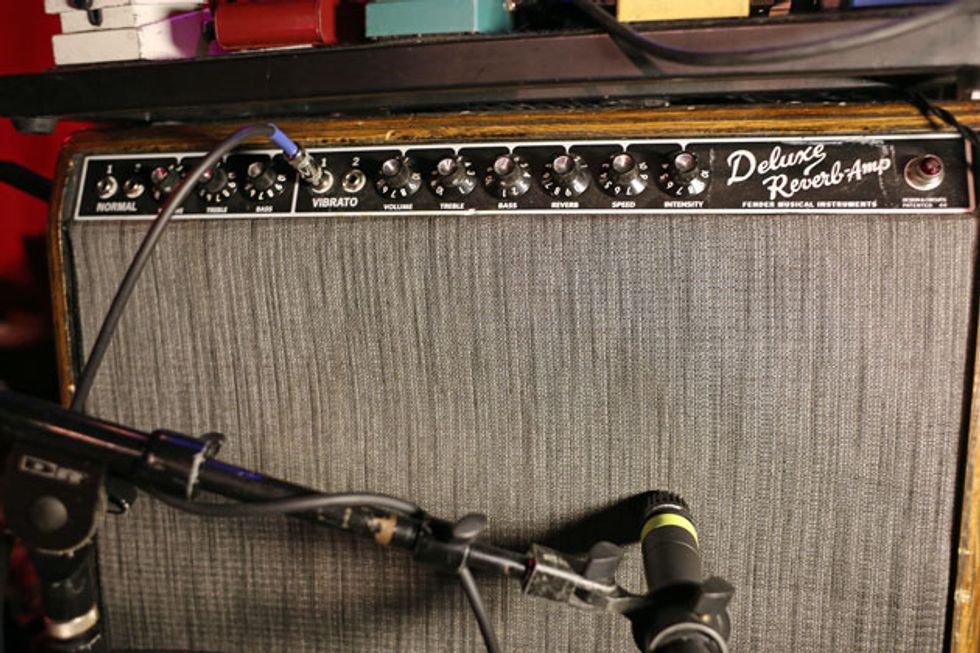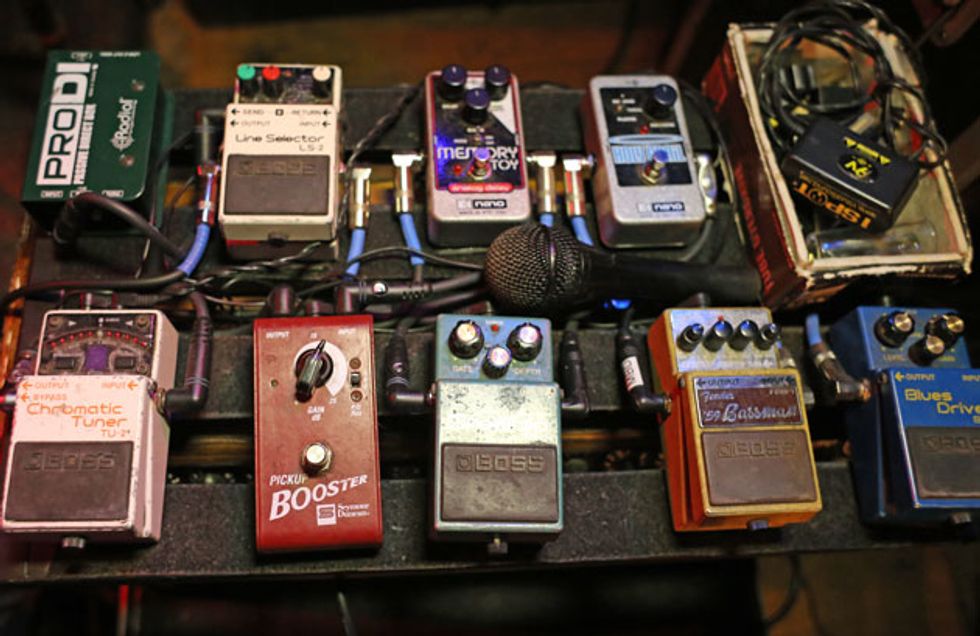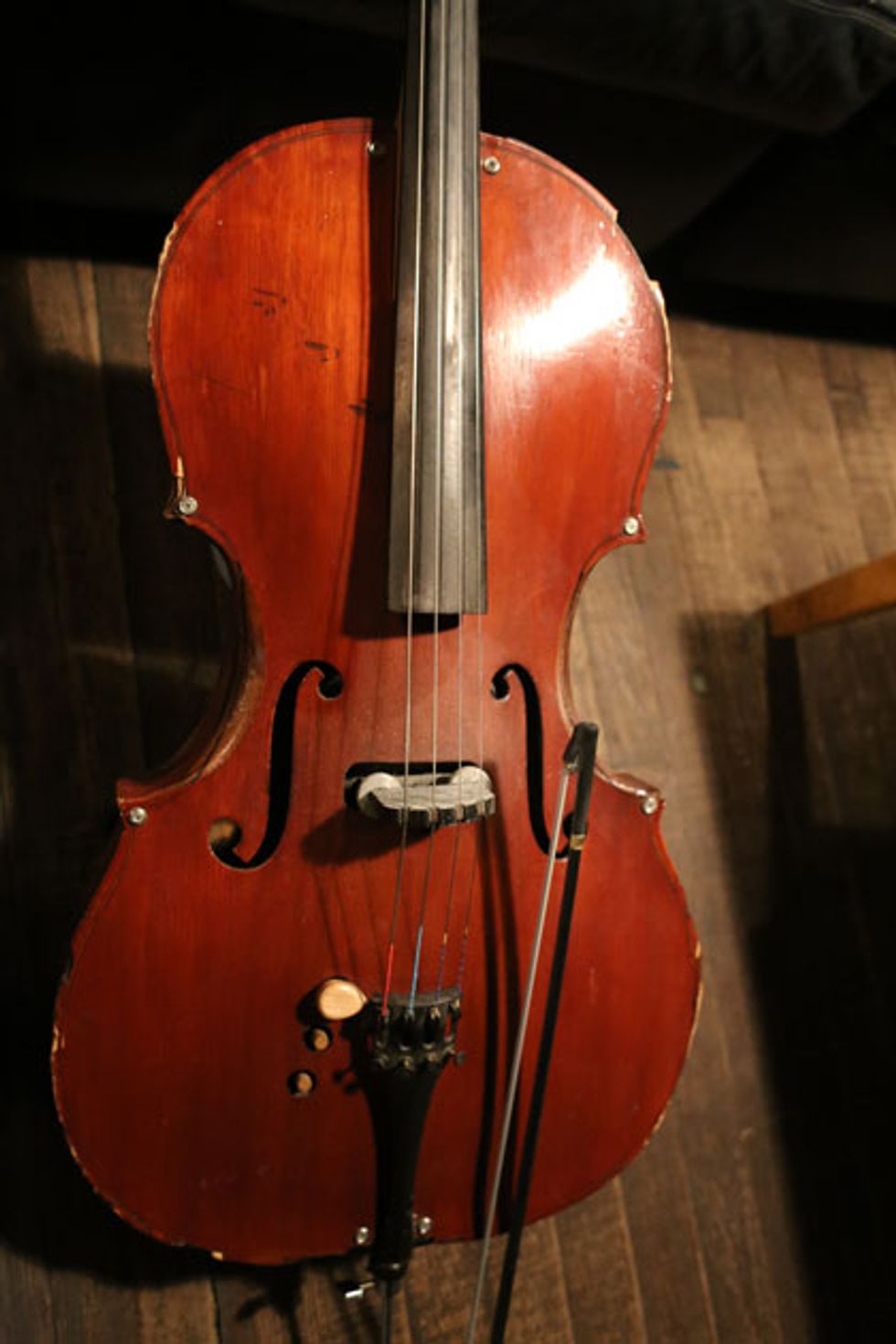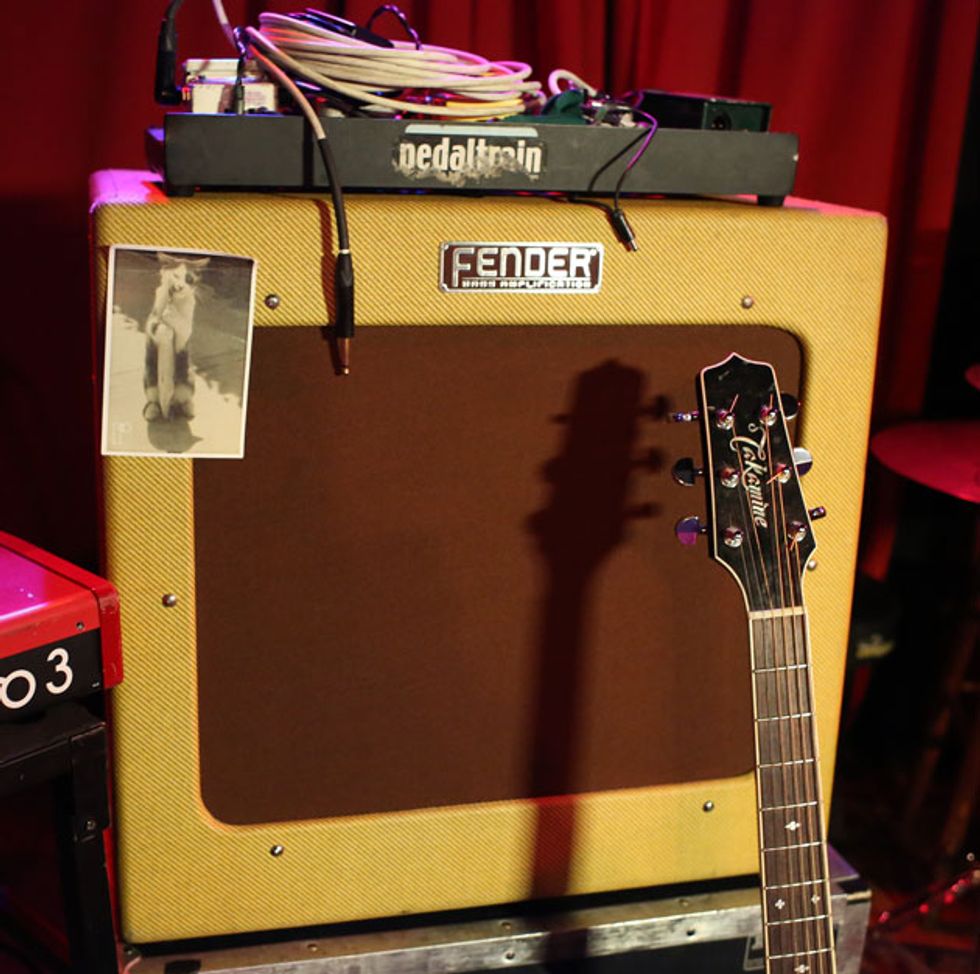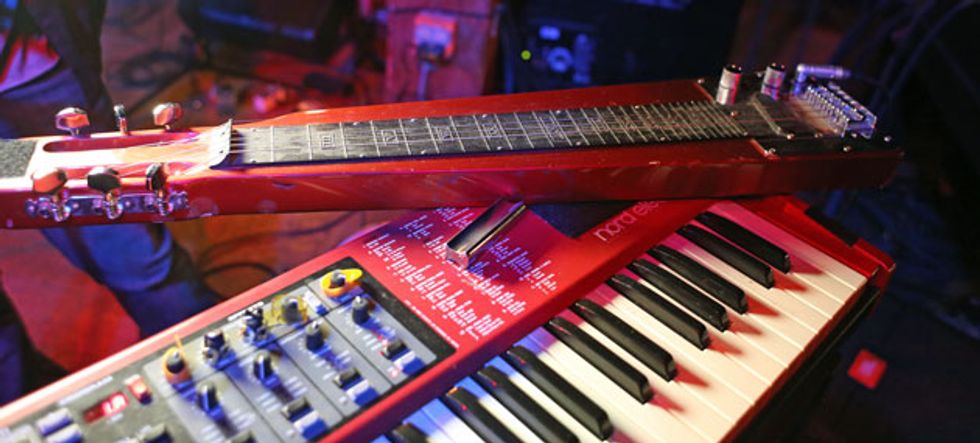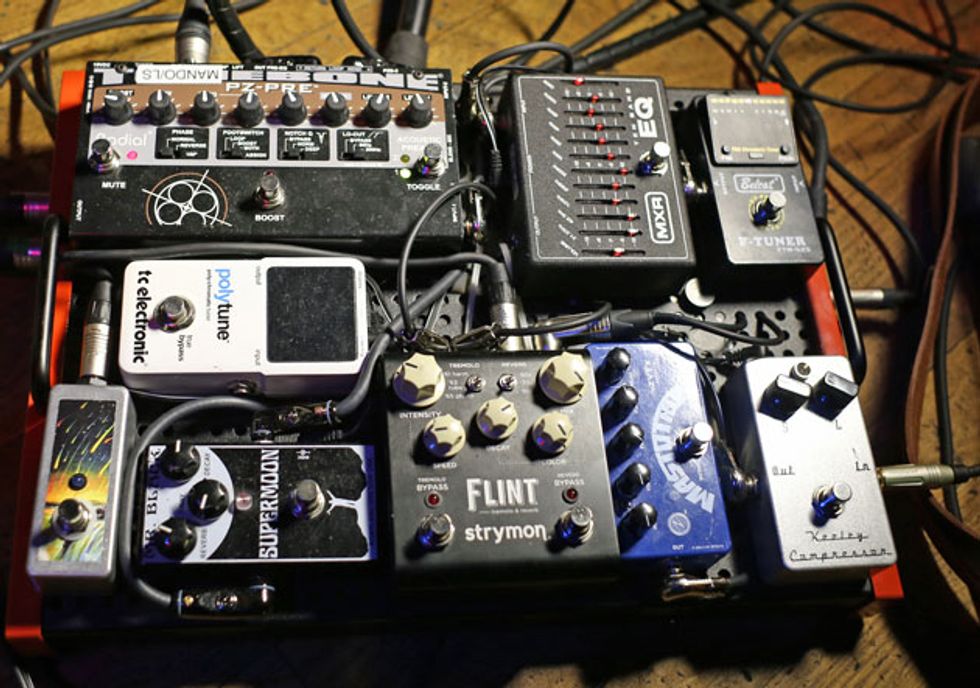 Murder by Death's bassist Matt Armstrong managed to squeeze in a quick interview and walk us through the band's gear before their show in Nashville. The band's spacey-meets-gothic vibe is powered by low-tuned axes, effect-laden cellos, and a unique approach to tone.