Rig Rundown: Nine Inch Nails
Robin Finck and Alessandro Cortini create the perfect drug for NIN fans with a bevy of heavy-hitting custom guitars and basses and a high-tech hybrid setup that marries digital with analog.
Alessandro Cortini has played synthesizers with NIN in the past, but on this tour he's playing both guitar and bass. Cortini plays in two tunings during the current NIN set: standard and drop D. His main bass in standard is a custom Telemaster bass, which is the first one Fender has ever built. It has Jazz and Precision pickups and a unique blue relic finish.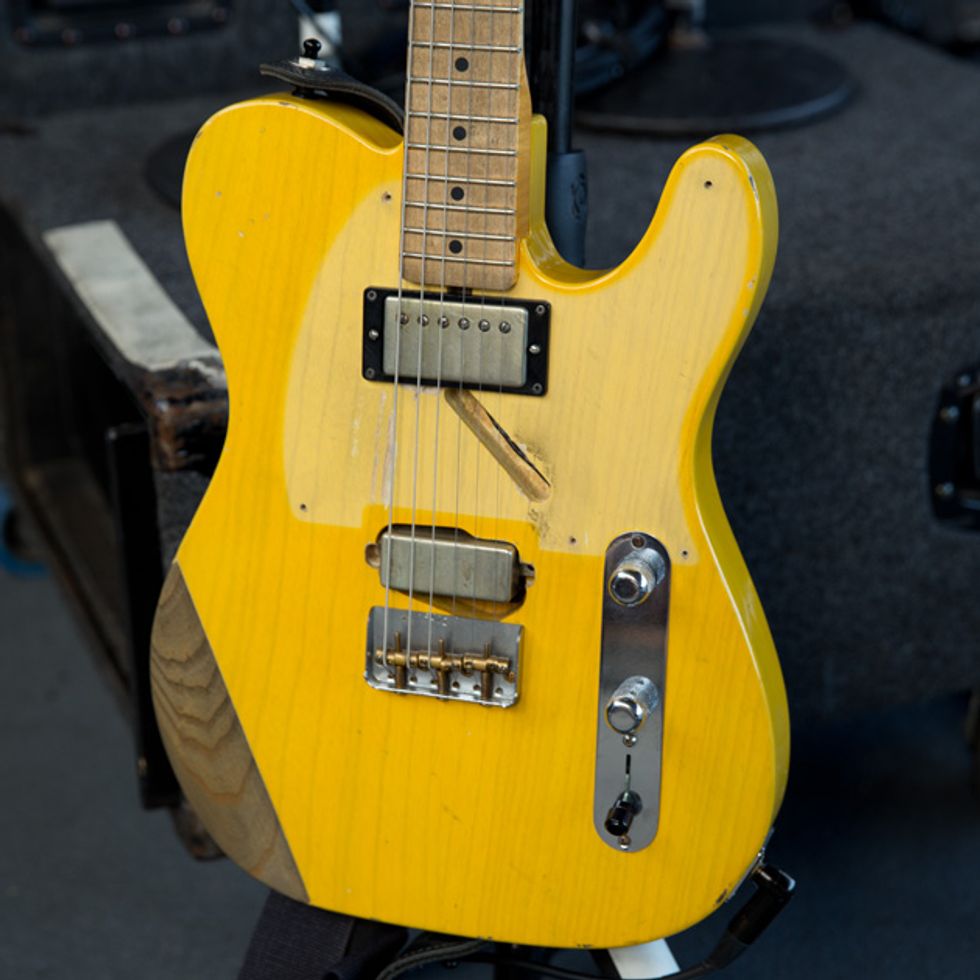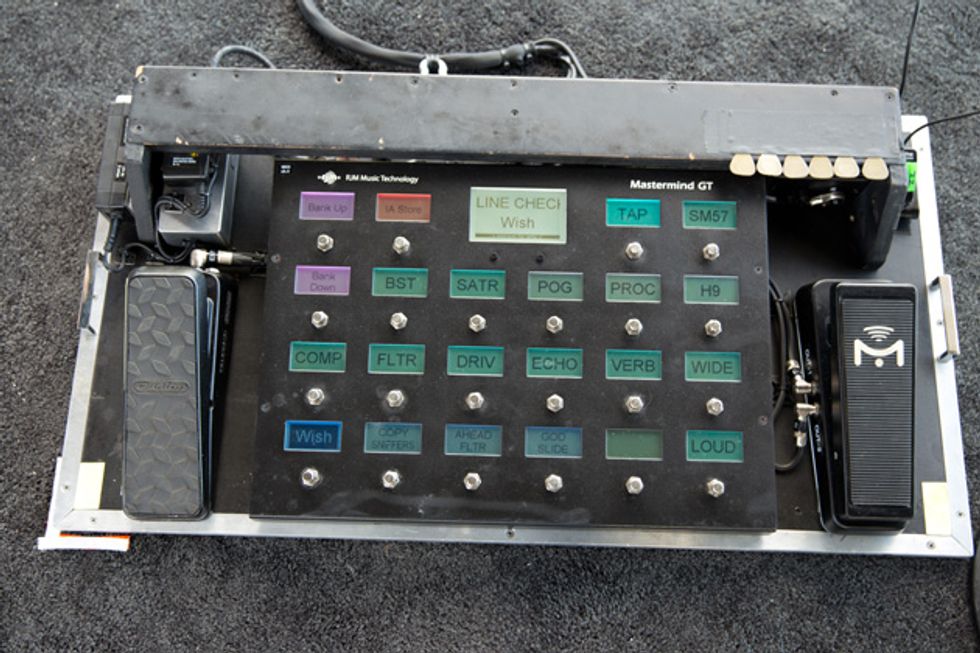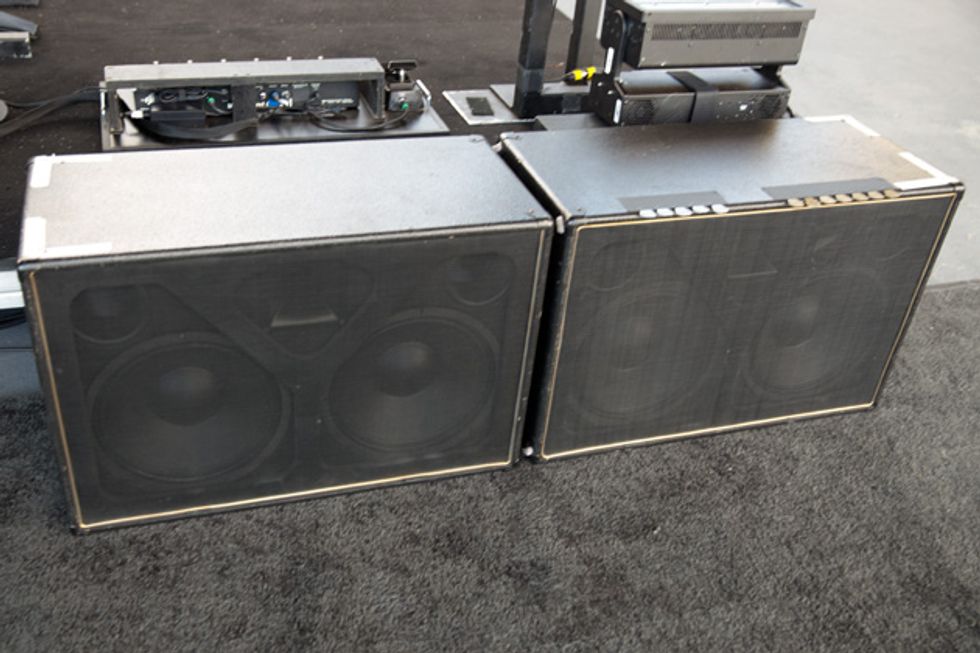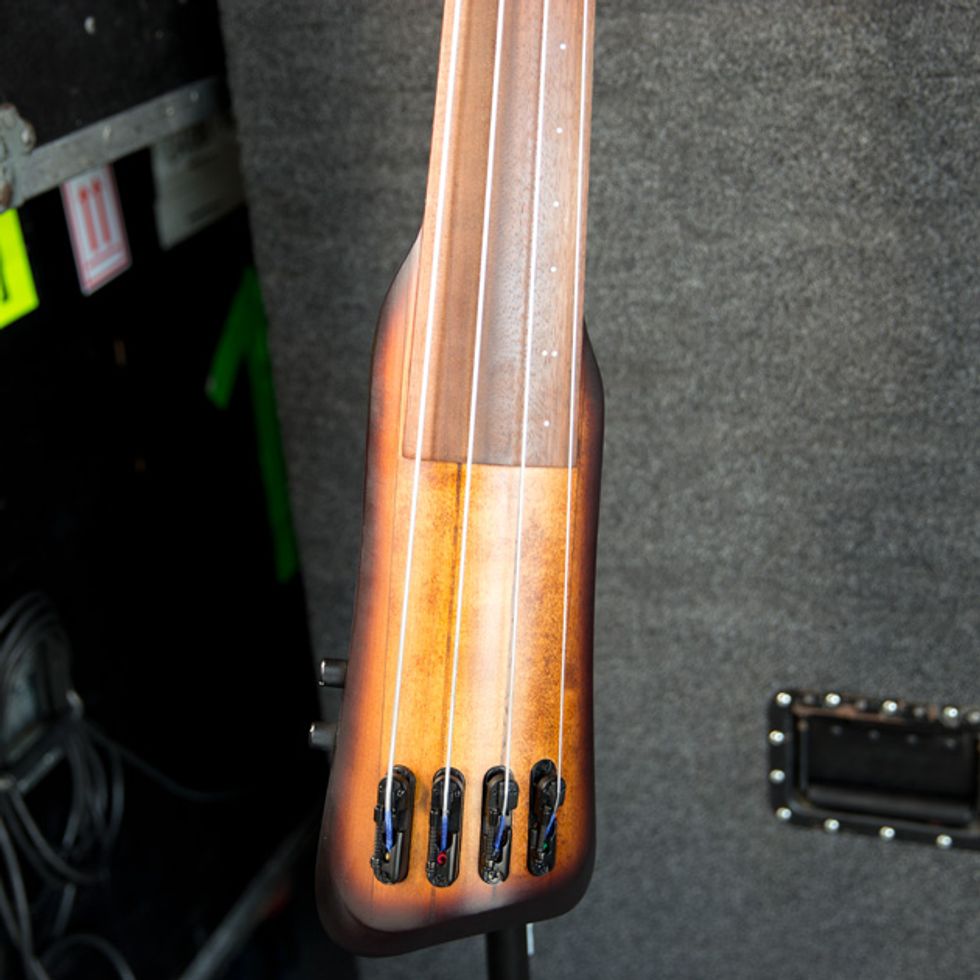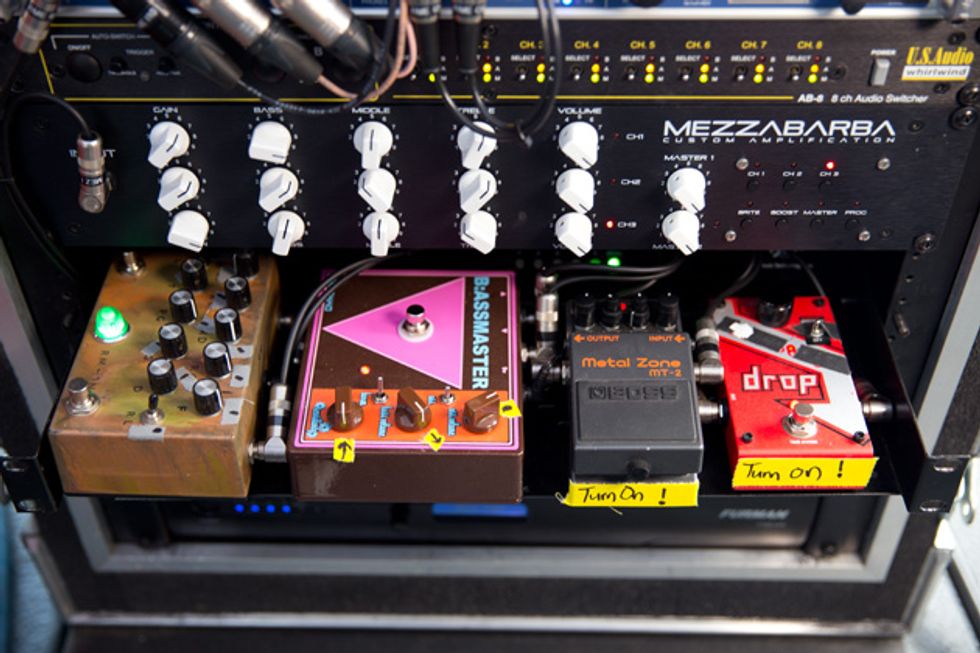 Click to subscribe to our weekly Rig Rundown podcast:

 
---
---