Behind-the-scenes details on the three-headed guitar monster's updated signature axes (and pickups), and their unusual reliance on a blend of 20th- and 21st-century amp technology.
Doing most of Misha's heavy lifting for his live tone is the Fractal Axe-Fx II XL+. It runs through two Peavey cabs made from pine—a 2x12 and a 4x12 that are each loaded with a Celestion Vintage 30 and a Celestion G12H Creamback. (The 4x12 features two speakers of each model in a "X" pattern.)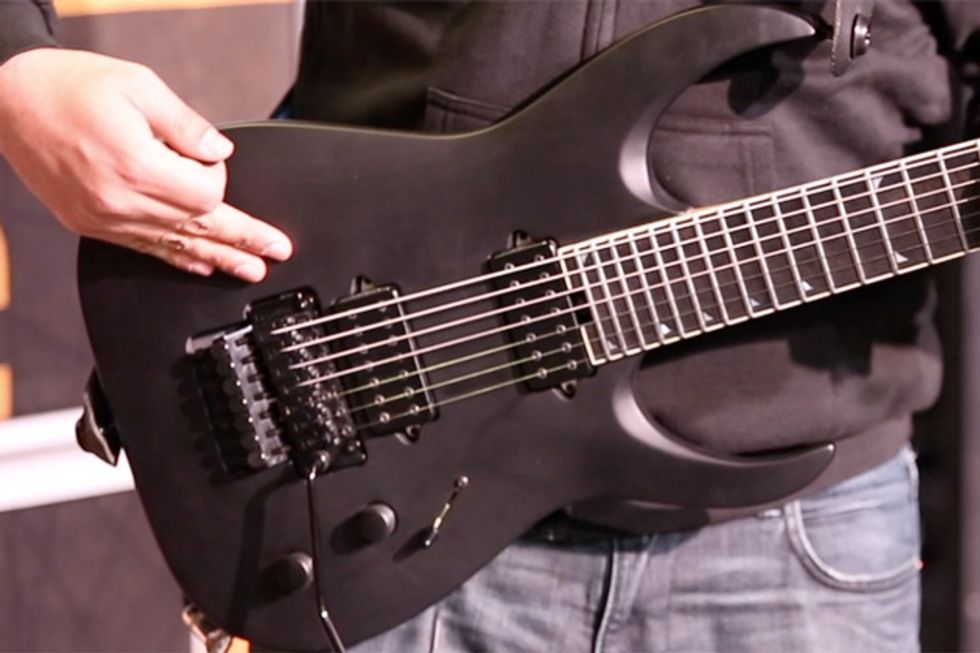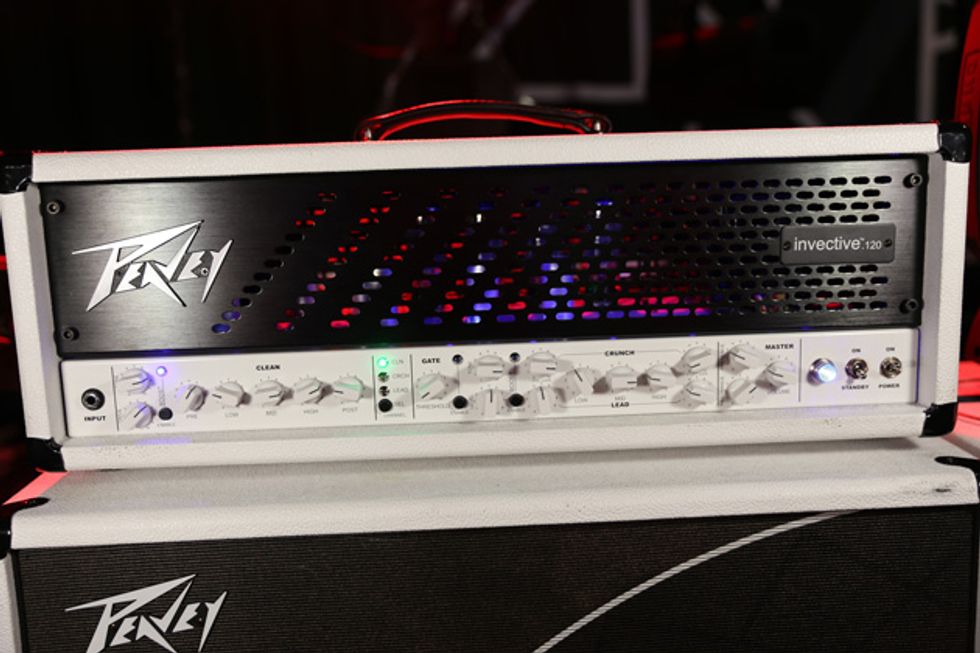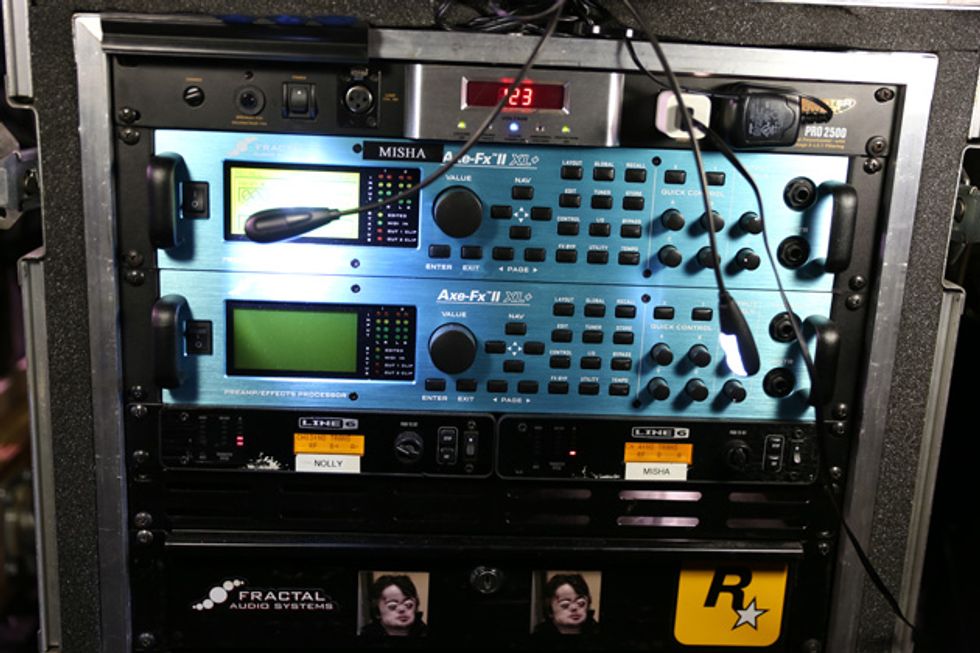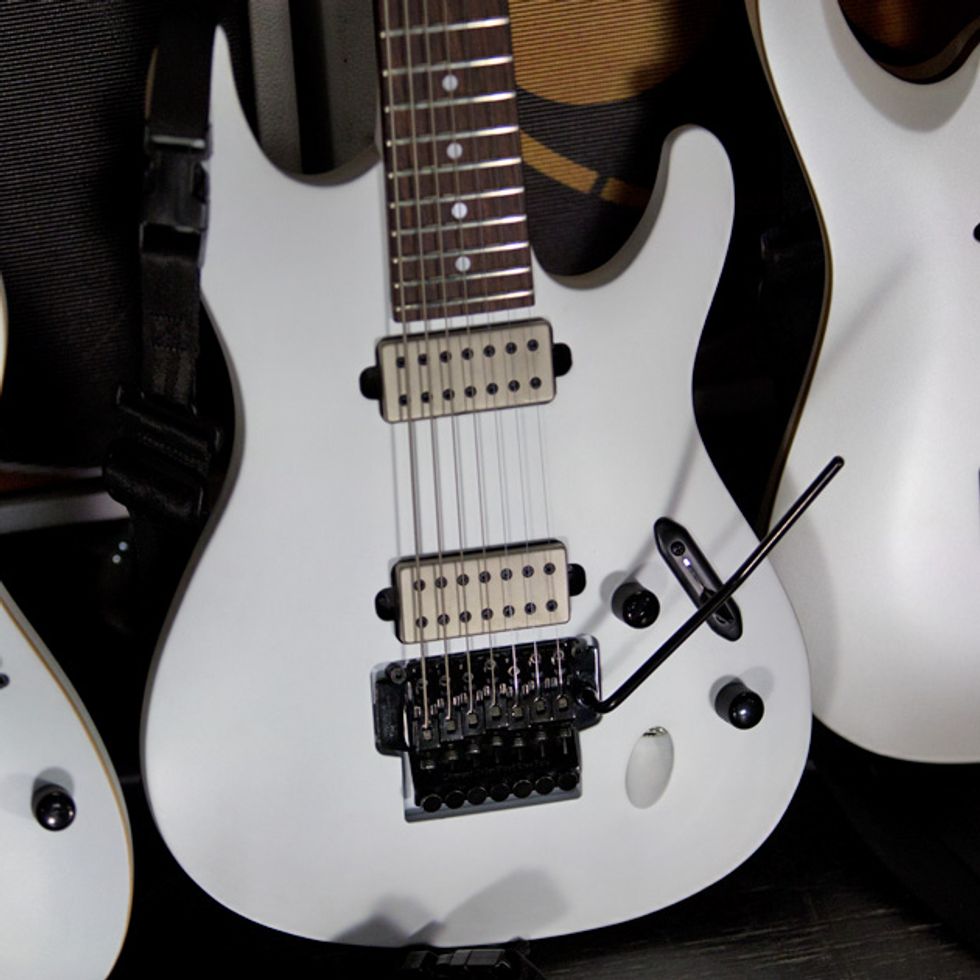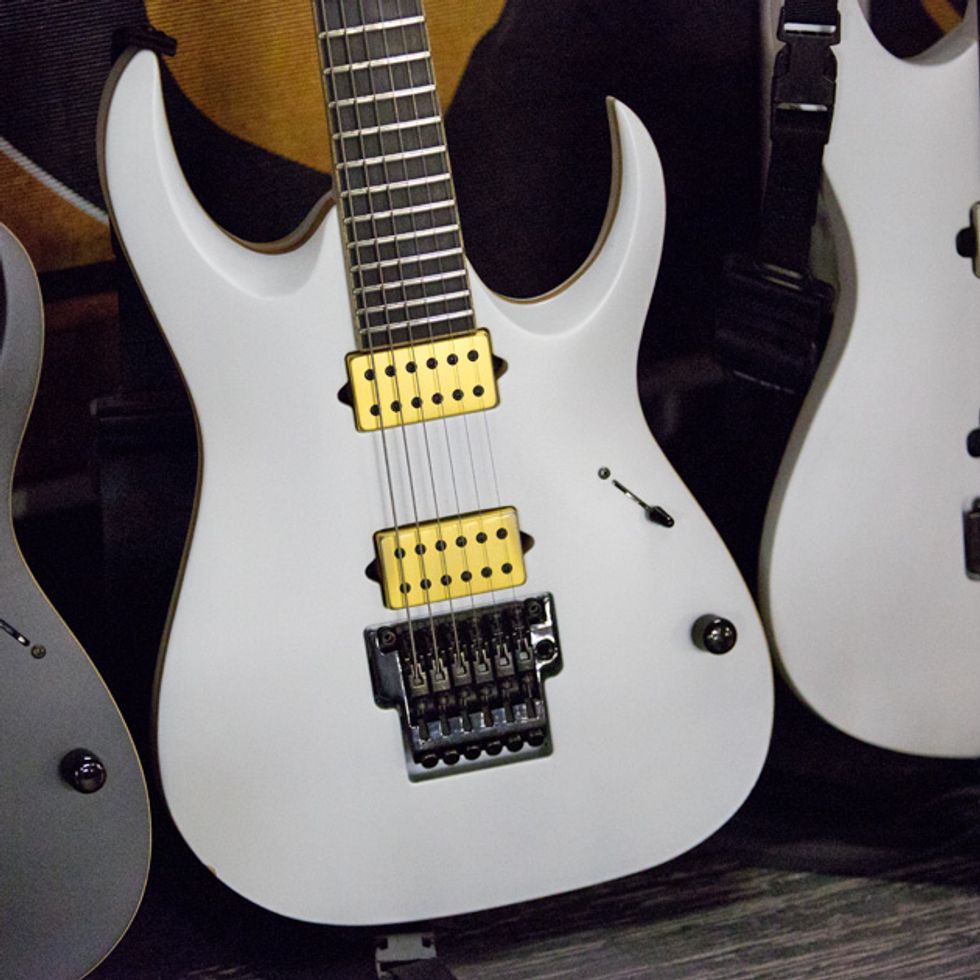 Click to subscribe to our weekly Rig Rundown podcast:

Click to enter for your chance to win a set of Misha's signature Barke Knuckle Ragnarok pickups.
---
---