Try to wrap your head around all the weird noises, tones, and sound effects that "Ler" uses to keep up with Les Claypool.
Before their double-set show (one containing hits and deep cuts while the other included playing their new album, The Desaturating Seven, from front to back), guitarist Larry "Ler" LaLonde (above left) hopped onstage to show off all his Fender and PRS guitars, detail his latest switch to Orange Dark Terrors, and he explains how he uses traditional stompboxes with a Fractal Axe-Fx.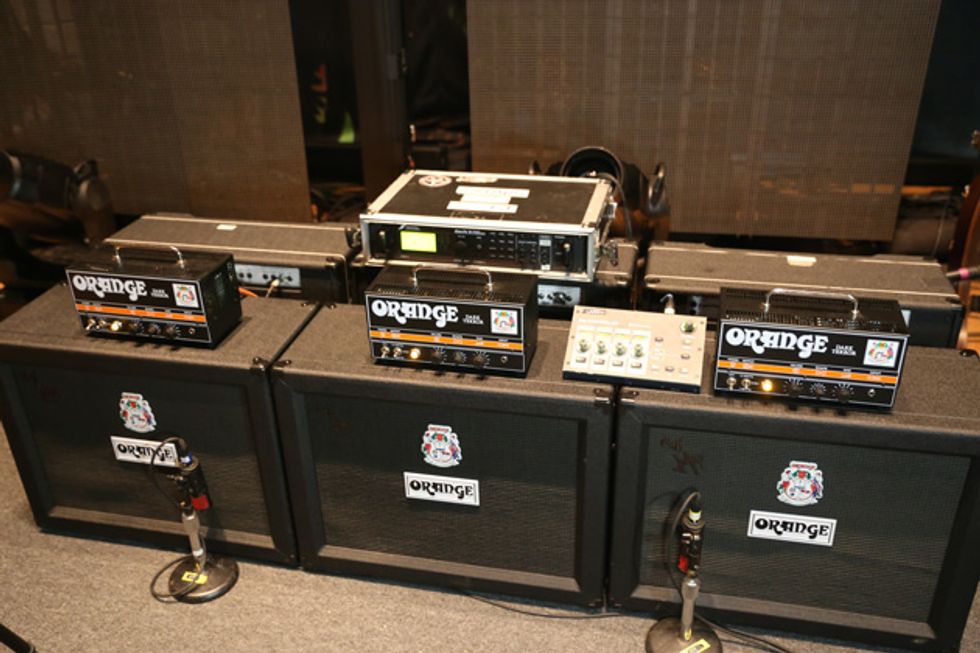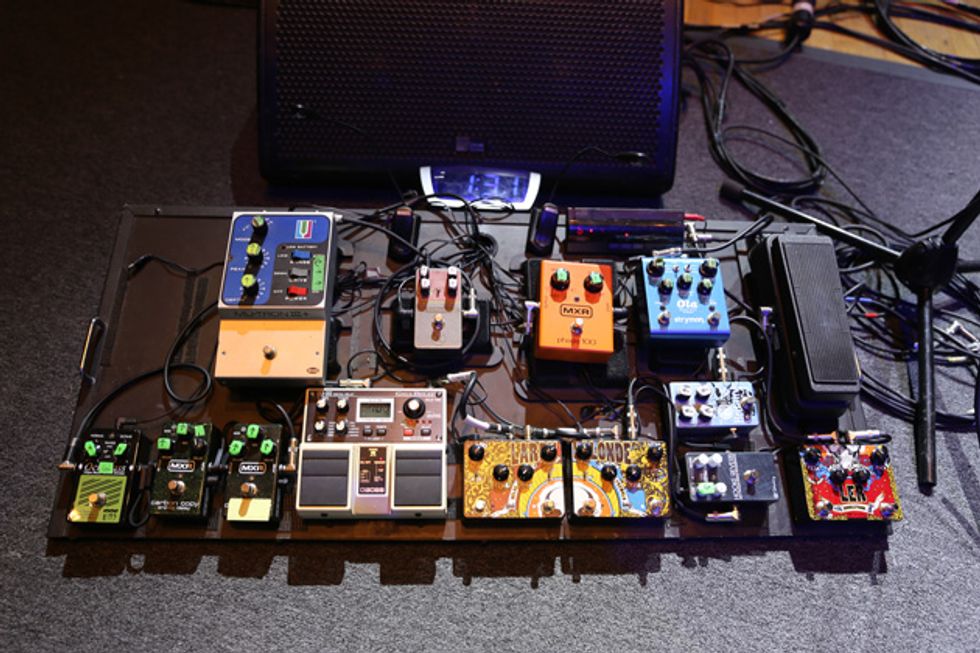 Click to subscribe to our weekly Rig Rundown podcast:

Click to enter for you chance to win a Keeley Electronics Super Mod Workstation & Bubble Tron like on Ler's board.
---
---