The savage hardcore duo's rig seems deceptively simple ... until you see the trio of secret weapons zip-tied to the back of their Bogners.
Over the years, Lance Donati has acquired Bogner Ecstasy and Uberschall heads. He was instantly sold when his Ecstasy bounced off a rolling 4x12, dented a truck, fell top down, and fired right up. Fan for life.
What's been doing it for him recently is this Bogner Ecstasy 20th Anniversary head originally loaded with EL34s but he's opted for KT77s to get a thicker, fuller tone. When he gets the time, he's eyeing to drop in some Genalex Gold Lion preamp tubes.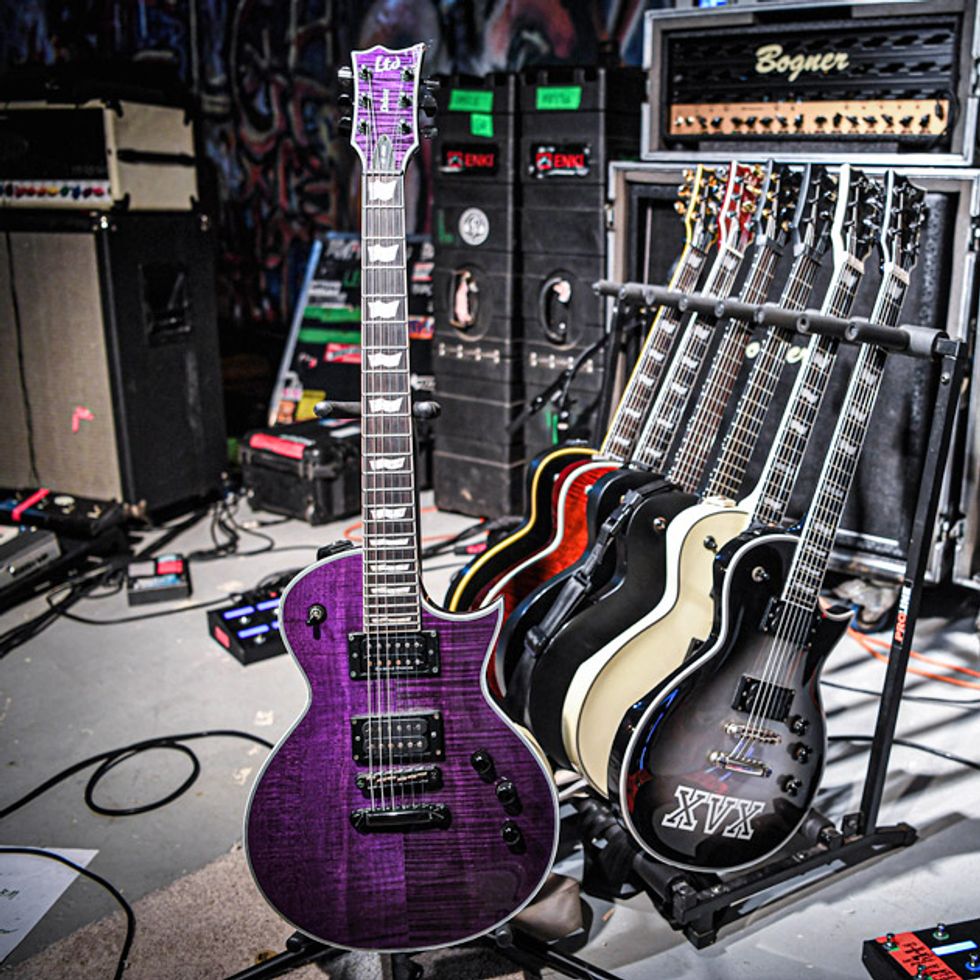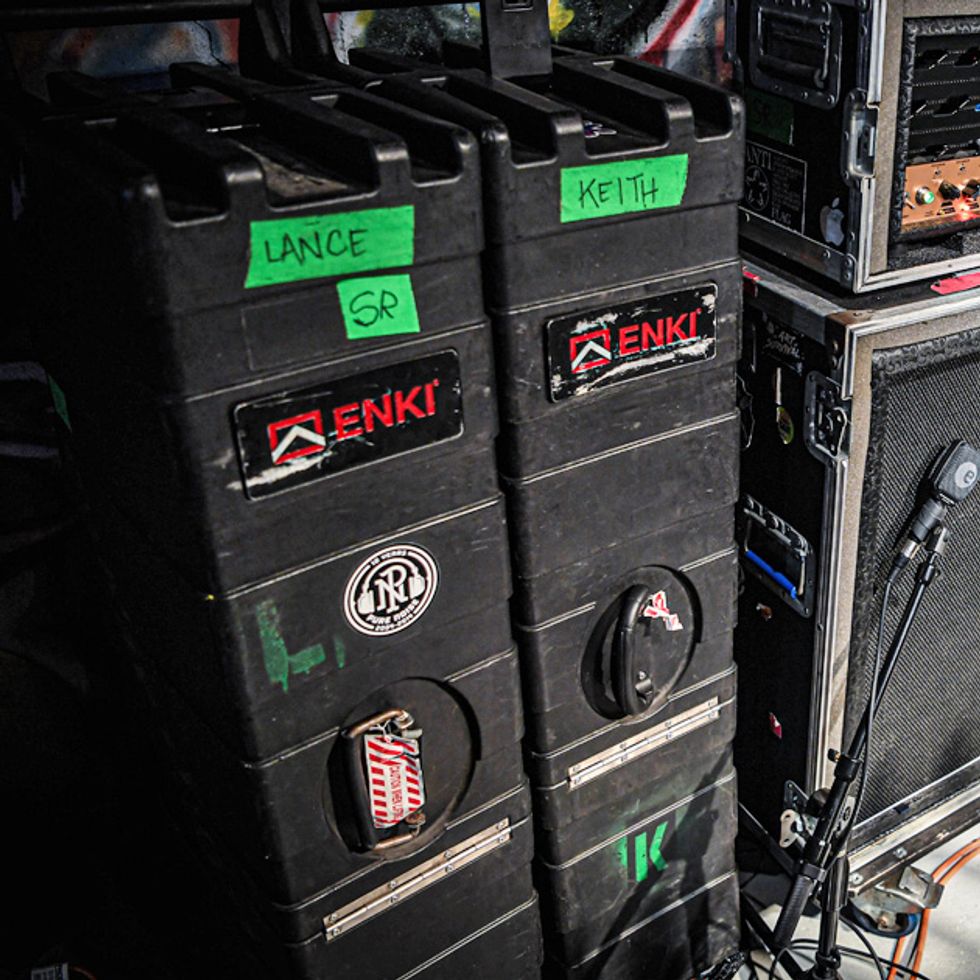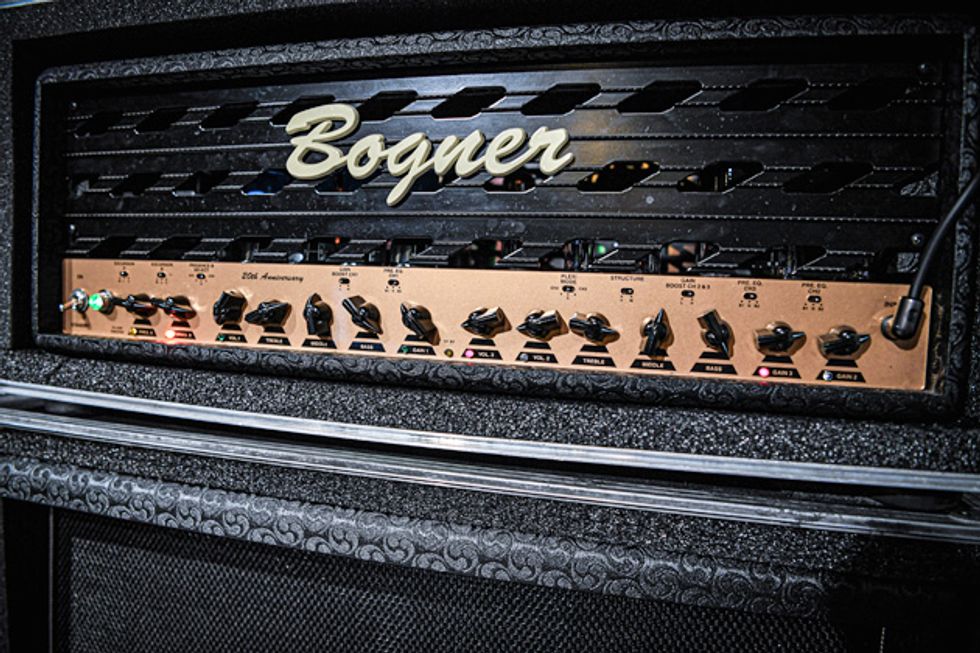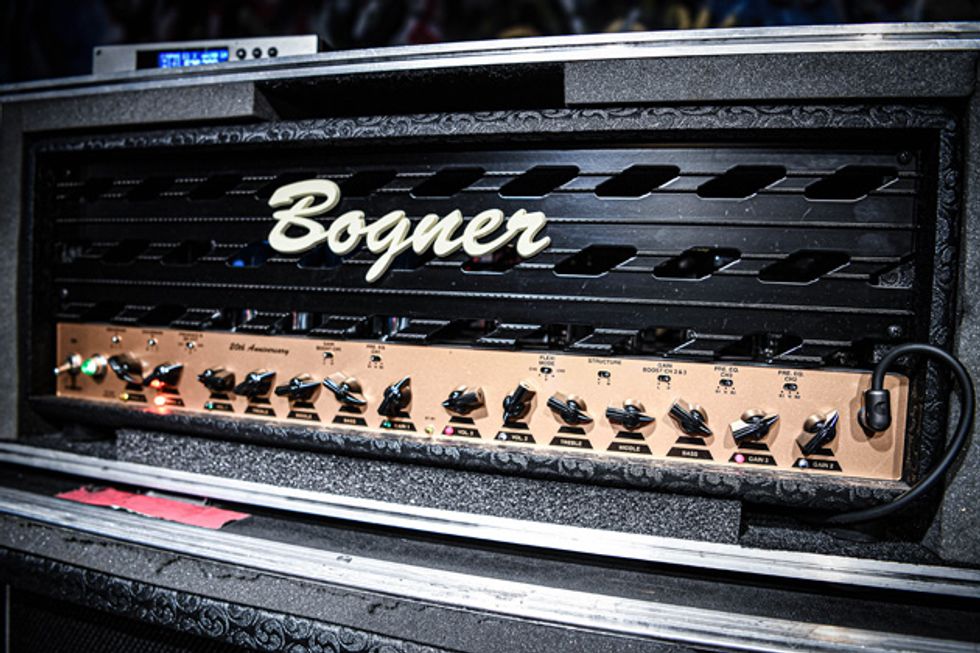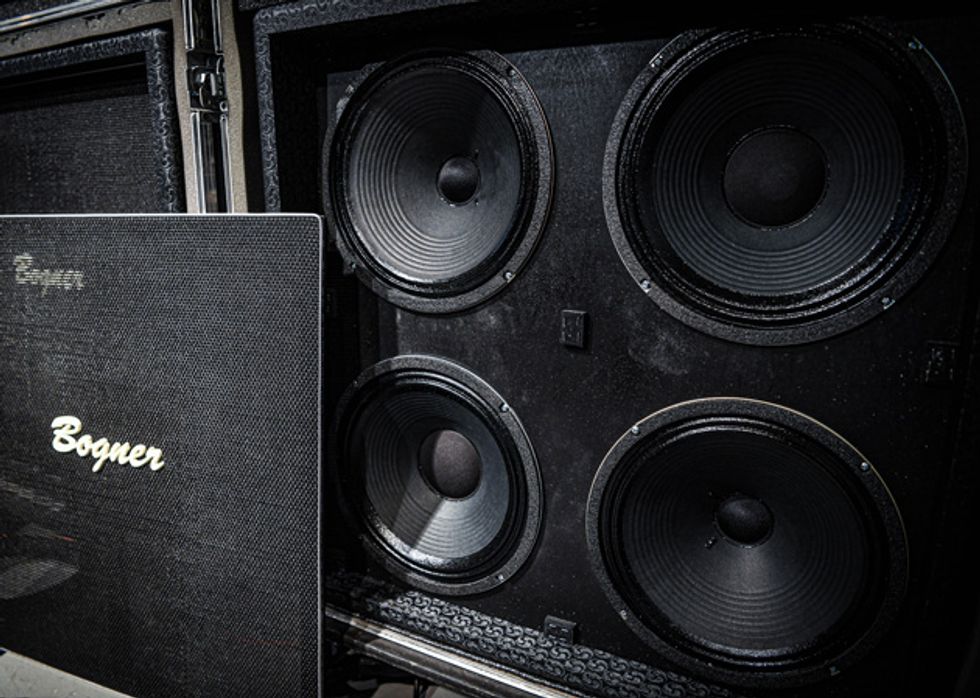 ---
Click below to listen wherever you get your podcasts:
---
D'Addario Auto Lock Strap: http://ddar.io/AutoLockStrap
---
---
---