Rig Rundown: Switchfoot's Drew Shirley
The Grammy-winning guitarist shows off his Elliott guitars, a well-designed pedalboard, and his old-school, dual-amp approach.
Drew Shirley of Switchfoot did a pre-soundcheck hang with PG's John Bohlinger at Nashville's historic Ryman Auditorium. Shirley's straight-ahead approach to gear and music has driven Switchfoot's sound since 2003.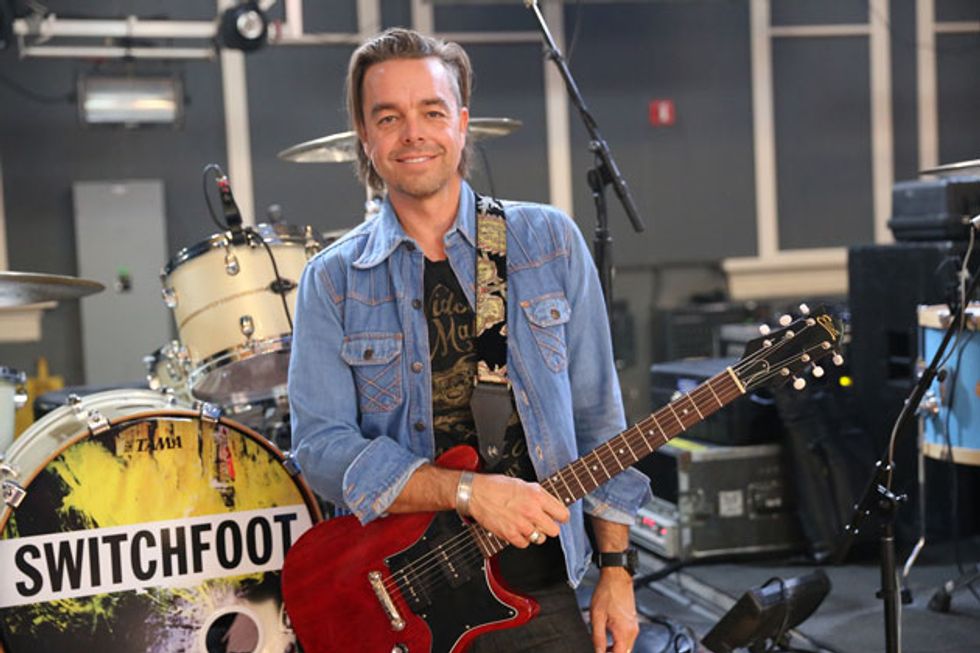 Click to subscribe to our monthly Rig Rundown podcast: