James Holmström, Zia McCabe, and Courtney Taylor-Taylor show off some of the most jaw-droppingly unique custom and rare vintage axes we've seen in ages.
McCabe goes with a Gallien-Krueger 400RB head plugged into an enormous and cool custom cabinet that is as big a professional-grade refrigerator and houses many unidentified speakers including one 15" speakers, four 10"speakers, and two horns.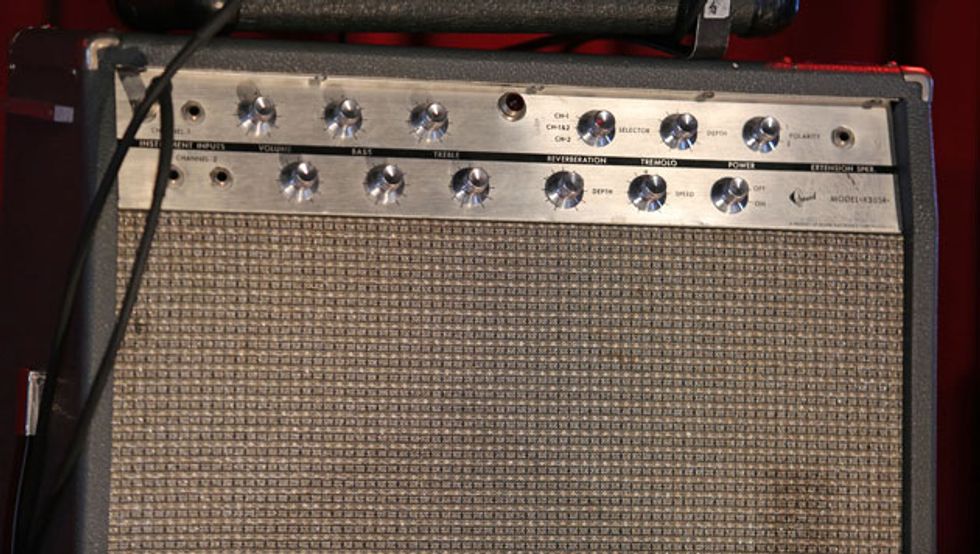 Click here to enter to win 1 of 2 Malekko Pedals—Charlie Foxtrot and The Dandy Warhols Distortland—courtesy of Malekko and the Dandy Warhols.

Click to subscribe to our monthly Rig Rundown podcast: