Ibanez Introduces Artwood Vintage Thermo-Aged Acoustics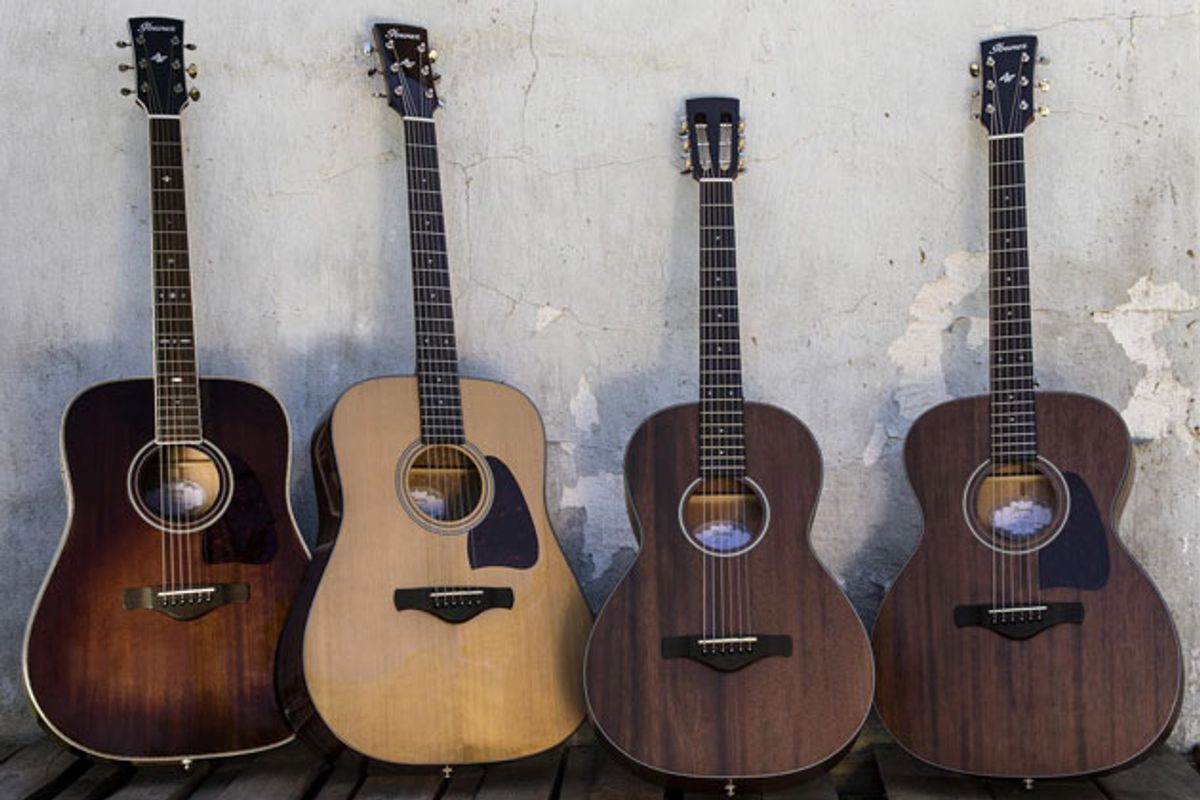 Thermo-Aged tonewood becomes light, hard and stable while providing notably stronger acoustic response.
Bensalem, PA (June 14, 2016) -- Having established itself as an acoustic guitar "time machine," with its variety of instruments patterned on historic designs, the Ibanez Artwood Vintage series goes into hyper-drive for fall 2016, with the introduction of "Thermo-Aged" models. Ibanez USA Acoustic Product Manager Frank Facciolo explains the principle: "As a guitar ages—even a guitar built from carefully seasoned wood—it will, over the years, release water and resin moisture. The more moisture it sheds, the more freely the wood vibrates, and the more dynamic the guitar becomes. Thermo-Aging 'fast-forwards' that aging process without stressing the wood, so we can deliver a guitar that's been seasoned to its optimal condition."
Commonly known as "baking" or "torrefaction," the process draws the elements out of the wood that can dull the acoustic response of newly built instruments. Only choice selected and seasoned tone wood is appropriate for the Thermo-Aged process. The wood is heated in a vacuum according to a specific set of parameters that will most effectively release water and decompose resin contained within that particular type of wood. As a result, Thermo Aged tonewood becomes light, hard and stable like tonewood dried for decades, while providing notably stronger acoustic response. The tone character includes a full-bodied low-end and smooth sustain on the treble side—common features of vintage guitars.
Slated for September availability, the Artwood Vintage Thermo Aged Models will be offered in a variety of body styles (Dreadnought, Grand Concert, Parlor), woods (Mahogany, Sitka Spruce) and offered at two price points: $599.99 list price for guitars that feature a solid Thermo-Aged top, and $899.99 list price instruments adding a Thermo-Aged back to the offering.
For more information:
Ibanez