Reader Guitar of the Month: In Loving Memory of Alan Vincent
A PG fan pays tribute to a beloved son, gone too soon but never forgotten.
Name: Shawn E. Blackman
Hometown: Prince Albert, Saskatchewan, Canada
Guitar: 1979 Gibson Les Paul Deluxe
We've all been caught bringing yet another guitar into the house, but this was the second one that week! "But dear, it's a '79 Deluxe and I got it for a song" didn't fly. I wasn't crushed. It was great to play, but had been the victim of someone with poor router skills and a love for high-output humbuckers, which wasn't my thing.
---
My friend's son, Alan, wanted to make the move from his trusty acoustic to the electric guitar. I don't exaggerate when I say he was a salt of the earth young man, the kind of kid you hope your own kids will turn out like. This was perfect for Alan—a solid player-grade instrument with a few cosmetic issues—so I set it up and sold it to him for what I bought it for.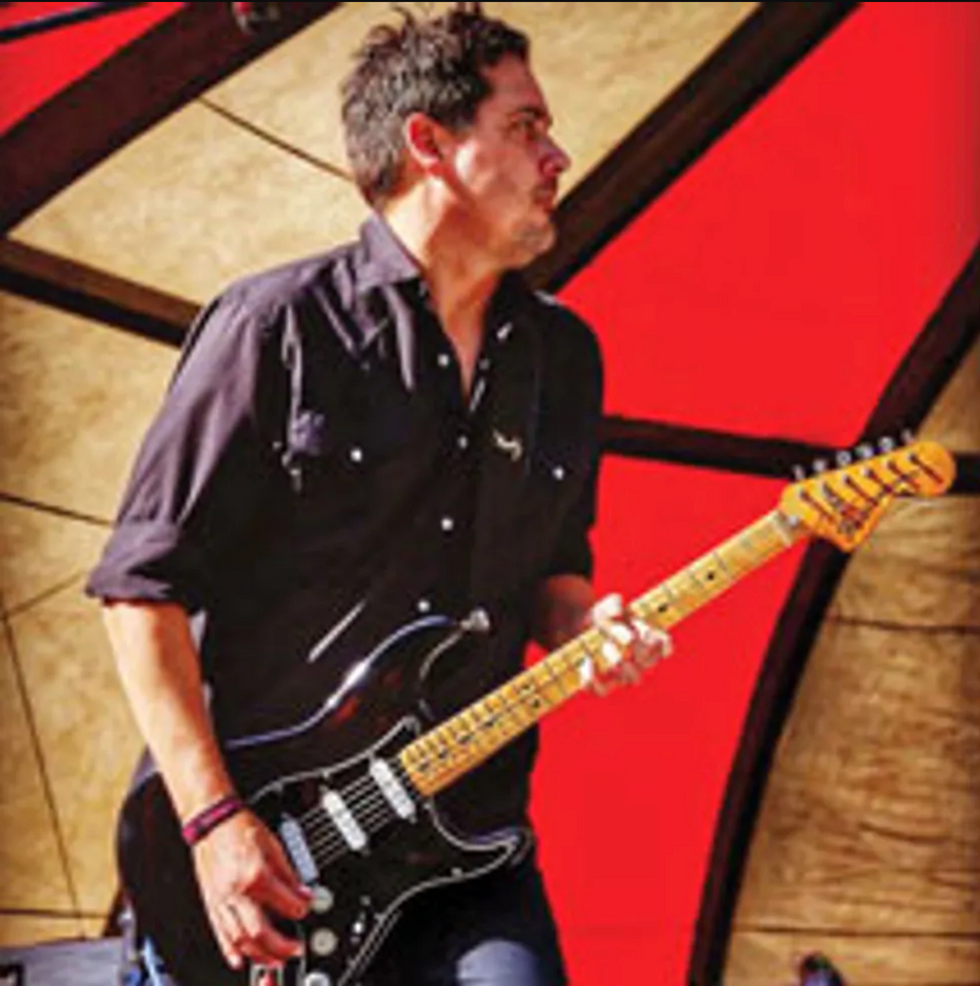 I'd stop in from time to time and give him the odd lesson, blissfully lost in music and clueless as to how life would unfold. In May 2011, a week into his summer job at the lake during his break in engineering courses, Alan came down with a severe headache that led him to the hospital and a diagnosis of Leukemia (AML). From there, Alan embarked on a series of treatments that he faced with courage and optimism. Surrounded by friends and family, Alan passed away in Seattle in 2012. I had the honor of playing Alan's guitar during his memorial service.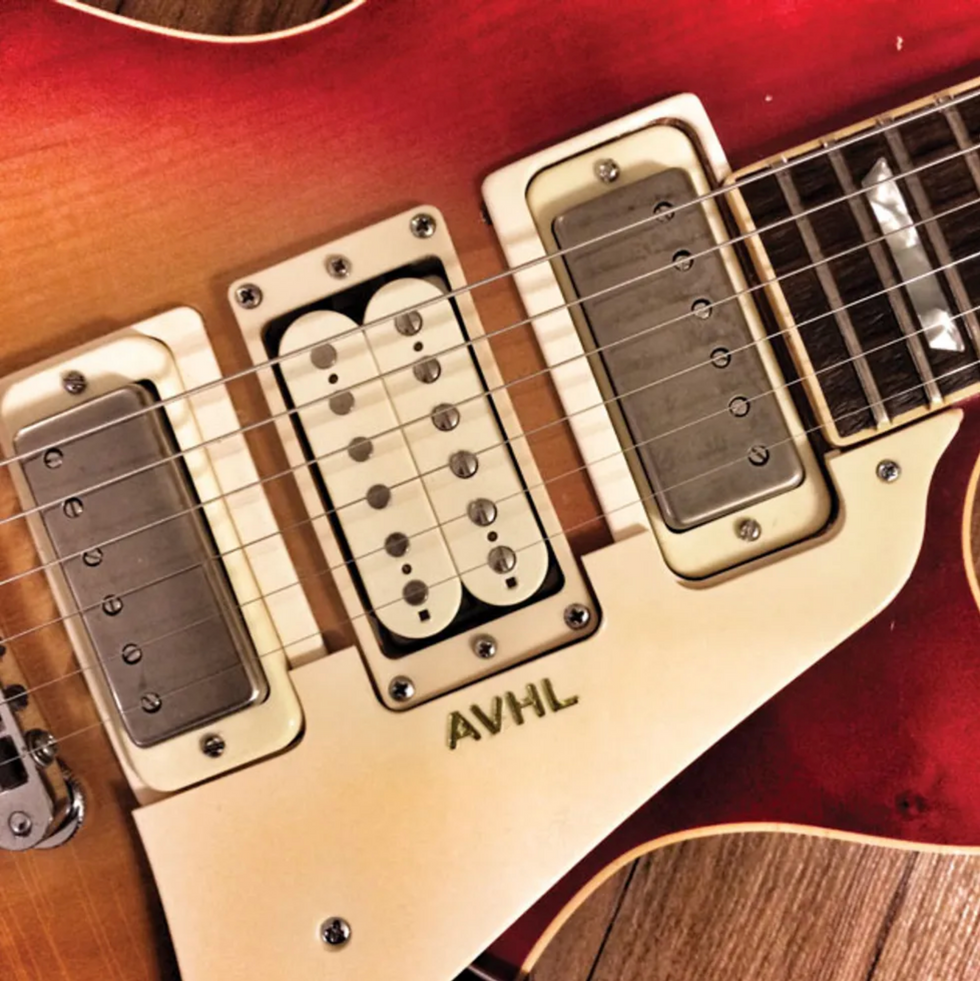 The guitar found its way back to me, and with the family's blessing, I began the most important of projects. I replaced the pickups with Seymour Duncan Antiquity Mini Humbuckers and a Duncan '59 in the middle position, hand-cut and aged the plastics and goof rings to hide the poor router job, installed a 6-way switch and a combo of push/pull and '50s wiring, added a Bigsby, period correct knobs, embossed Alan's initials on the pickguard, and put his hockey number on back.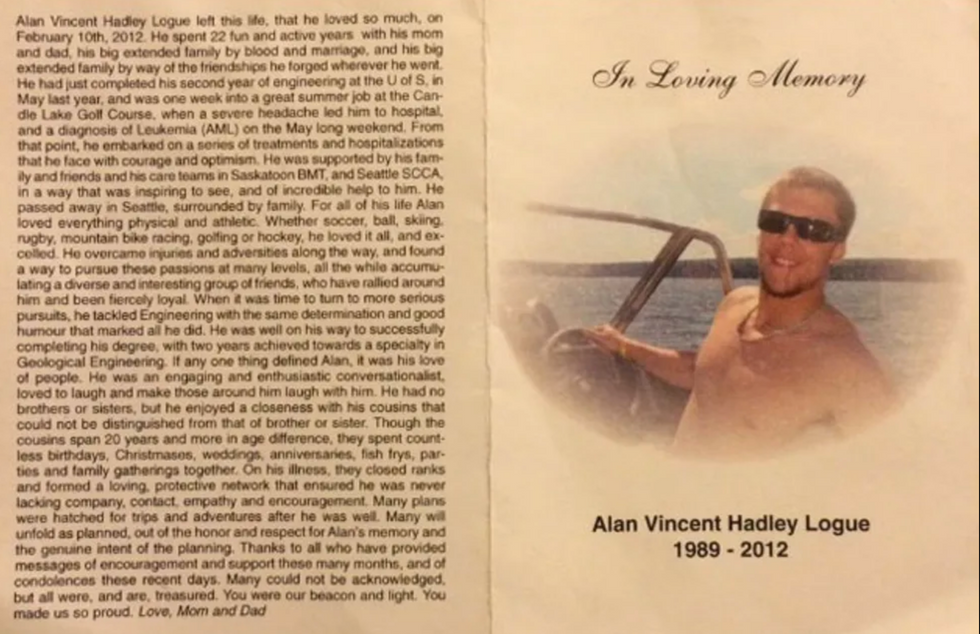 Alan, you loudly live on through this guitar's absolutely awesome voice and I feel as privileged to perform with it as I do for knowing you. In loving memory of Alan Vincent Hadley Logue, 1989-2012.
Send your guitar story to submissions@premierguitar.com.
[Updated 9/22/21]