Providence Unveils Bass Boot Comp BTC-1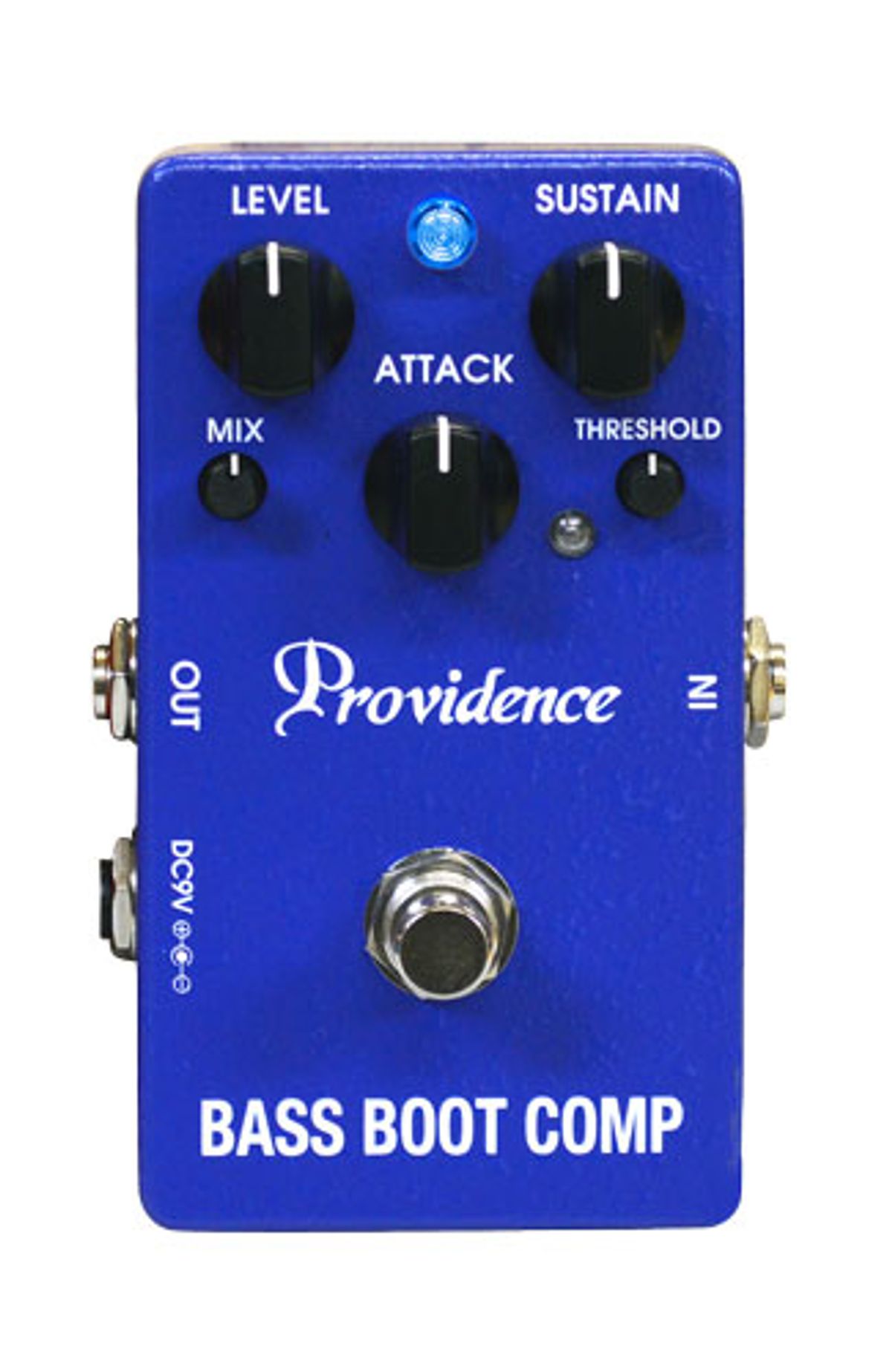 A studio-quality compressor that produces smoothly lingering long tones as well as percussive limiter-type effects.

North Hollywood, CA (November 16, 2015) -- Providence has introduced a new bass compressor pedal, the Bass Boot Comp. Loaded with Threshold and Mix control to make the best use of bass' dynamics and able to create various sounds. It also able to adjust the volume without losing player's sound character by smooth compression without extra tonal change. The Bass Boot Comp is a multifunctional compressor similar to a rack-mounted model with the LED indicator which helps judge gain reduction level by sight.
Features:
The Bass Boot Comp delivers super-smooth compression that can take your bass sound to new heights. Attack time and sustain controls allow the Bass Boot Comp to produce smoothly lingering long tones as well as percussive limiter type effects.

A threshold control optimizes compression response for the bass guitar's pickups as well as picking strength. The attack time and sustain controls can then be used to produce effects ranging from fat, high-density limiting to fast compression that lets note attack come through for a more percussive feel. A red gain reduction LED provides a visual indication of how much compression is being applied.

A mix control adjusts the ratio of direct to compressed sound, enabling a wide range of sonic variations
that are not possible with simpler compression pedals: emphasize touch nuances while maintaining a solid
tonal core, allow the natural tonal character of the instrument to come through in a smoothly compressed
signal, and much more.
$199 street
For more information:
Providence