Combine a few tried-and-true guitars, basses, and amps with several dozen pedals, and you're on the right path to the British pop-rockers' unique sound.
Harris is a big fuzz fan—his board has a couple of Smallsound/Bigsound units (a Team Awesome Fuzz Machine and a Buzzz), a Rafferty Fuzz-Orius, and two Malekkos (a B:Assmaster and a Diabolik). He also uses Darkglass Electronics Super Symmetry and Vintage Deluxe pedals, an Xotic X-Blender, a Mad Professor Forest Green Compressor, a Lehle 3AT1 SGOS, a Tech 21 SansAmp Bass Driver, and a Heavy Electronics Descend. He stays in tune with a Korg DT-10 tuner, and navigates various pedal combinations using a Voodoo Lab PX-8 and Commander switching system.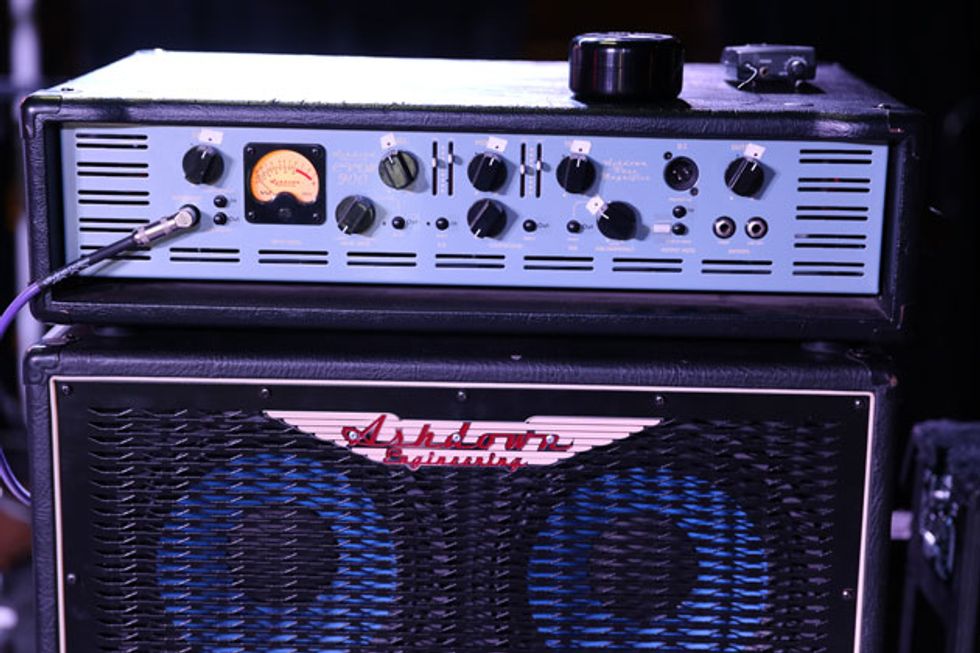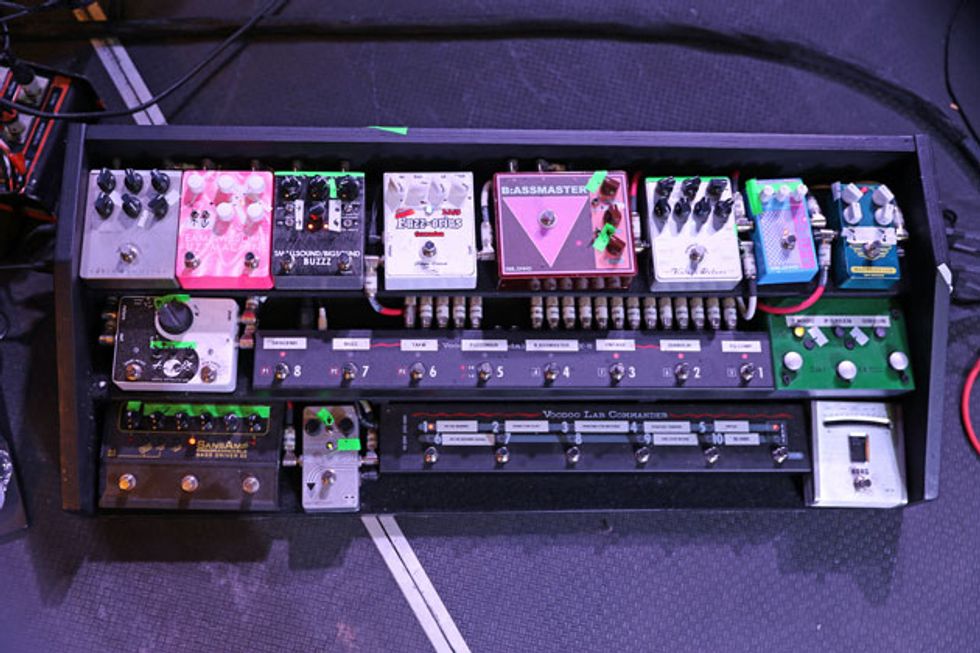 Special thanks to Leif Bodnarchuk for taking us through this complex rig.

Click to subscribe to our monthly Rig Rundown podcast: