Ruokangas Releases the Valvebucker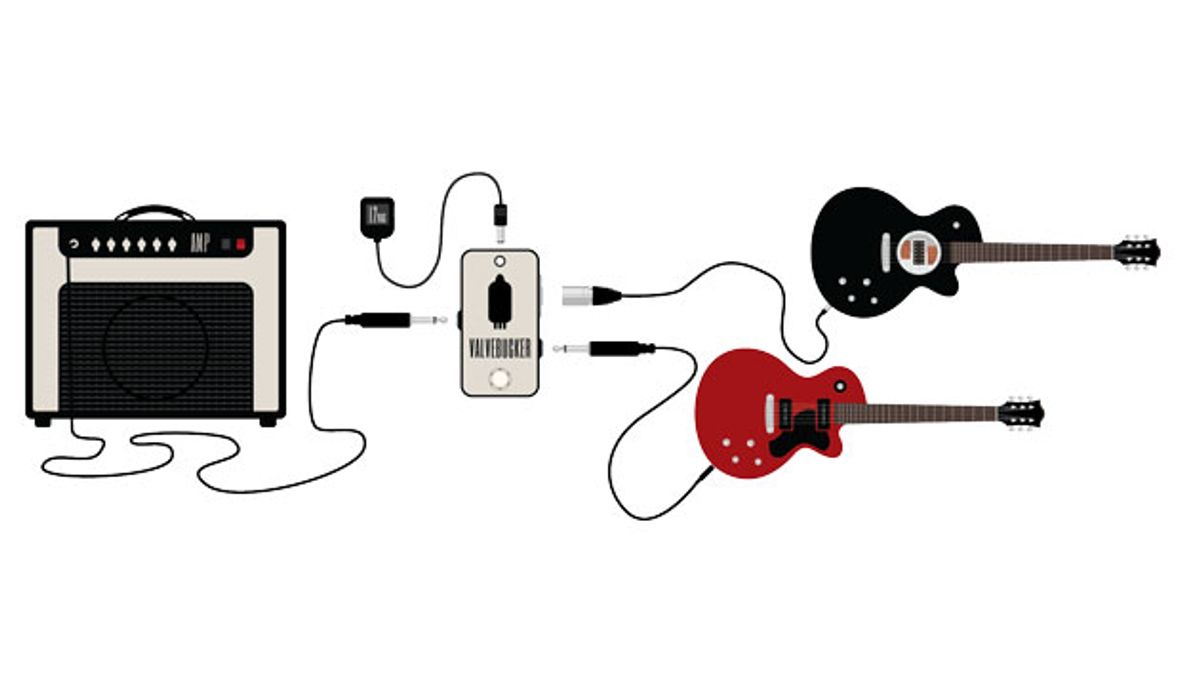 A unique pickup that features an active tube-powered preamp.
Harviala, Finland (January 16, 2019) -- The Valvebucker is "just one pickup" - and yet, it offers a whole array of different sounds. The Valvebucker functions in a different way than other pickups, and thus a guitar equipped with a Valvebucker doesn't quite fit any old school genre of guitars. Its wide tonal spectrum and organic dynamics are simply different from other guitars.
The design architecture of the Valvebucker circuit is noteworthy, making use of sweet spots found from outside the typical operational points of vacuum tubes, by using relatively low voltages. The power consumption of the Valvebucker remains within the given values also during startup - an important feature when using commercially available pedal power units. Every Valvebucker unit is handmade and finetuned individually in Finland. The Valvebucker design team is: Lassi Ukkonen (the designer of Simble Overdrive, etc), Jorma Kostamo, Jyrki Kostamo and Juha Ruokangas.
The Valvebucker will be introduced at The NAMM Show 2019. The Valvebucker is available as a custom option for Ruokangas guitars from January 2019 on, adding $1,200.00 to the cost of an ordered instrument.
Features:
Tube amplified active preamp circuit
Military grade triode and pentode NOS tubes with lifetime warranty
Volume and Tone controls • 3-way switch for a variety of sounds
2-way boost switch
A floor unit included, to connect the Valvebucker -equipped guitar with the rest of your signal chain
A 12VAC power supply included
This is how the Valvebucker works:
1. Your Valvebucker -equipped guitar comes with a floor unit in the size of a standard guitar FX pedal. You connect the Valvebucker guitar to the floor unit with a standard XLR microphone cable.
2. The Valvebucker is powered through the floor unit, that connects to a 12VAC power source. Use either your regular pedal power (12VAC, min. 250mA) or the power supply provided with the guitar.
3. The floor unit has two inputs and a true bypass A/B switch to easily alternate between the Valvebucker - equipped guitar and the rest of your guitars. The signal chain continues through the floor unit normally to your pedalboard and/or amplifier.
For more information:
Ruokangas