Staff Picks: Premier Pedals
Delicate Steve joins editors in naming the most utilitarian stompboxes on their boards right now.
---
October 2017: What is your most-used guitar pedal right now, and why?
---
Delicate Steve — Guest Picker
A: The vibrato setting on my Valeton Coral Mod. I used it on a Vampire Weekend recording session, a session at Red Bull Studios in NYC, and while playing guitar live in the Growlers. I also just used it playing live with Oberhofer, and I'm using it on my new Delicate Steve EP. I bought this thing on a whim because it was so cheap. It squiggles in just the right way. It's my favorite sound.
Current obsession: Wearing a suit while playing guitar onstage. Not just any suit, but a custom suit by Amber Doyle. It makes the notes feel better.
---
Jonathan Addams — Reader of the Month
A: The Behringer SF300 Super Fuzz. I've spent a lot of money on fuzz pedals—boutique, vintage, big name, etc., and none of them are quite as gnarly as this little thing. Sure, it's not the most resilient of pedals, but I'm not gigging these days. But if I was, I'd buy a dozen and still have change left over from a Russian Muff.
Current obsession: Capturing the ambience/echo/reverb of ancient monuments, copying them with impulse reverb software, and then recording my guitar inside "virtual" Neolithic burial mounds. (It's a lot easier than trying to get a 5150 inside one!)
---
Andy Ellis — Senior Editor
A: My Matchless Cool Box—an AC-powered, 12AX7-equipped tube stomp from the '90s. I use it onstage as a DI to run the signal from my Martin J-28 baritone's passive Baggs soundhole pickup into the house PA. With its simple volume and tone knobs, the Cool Box gives me control over my sound, and the tube warmth is always glorious.
Current obsession: My infatuation with the fretless Godin Glissentar has led me to Le Trio Joubran—three Palestinian brothers, each of whom is a world-class oud virtuoso. They play this 3,500-year-old instrument with such fire, conviction, and skill that I'm humbled and inspired.
---
Rich Osweiler — Associate Editor
A: My TU-2 is the obvious answer, but I'm a bassist who's a sucker for vintage-sounding dirt, so an overdrive is usually in my vicinity, too. My current go-to is a Crazy Tube Circuits Planet B, which houses a mighty handy mid-boost switch and serves up a palette of usable flavors from clean to mean.
Current obsession: The all-powerful nature of music. After spending a couple days at Outside Lands soaking in metal to hip-hop (and many naps under the eucalyptus trees), I walked away inspired. In these bizarro times, it's relieving to see people from all walks of life with a common goal of happiness through music.
---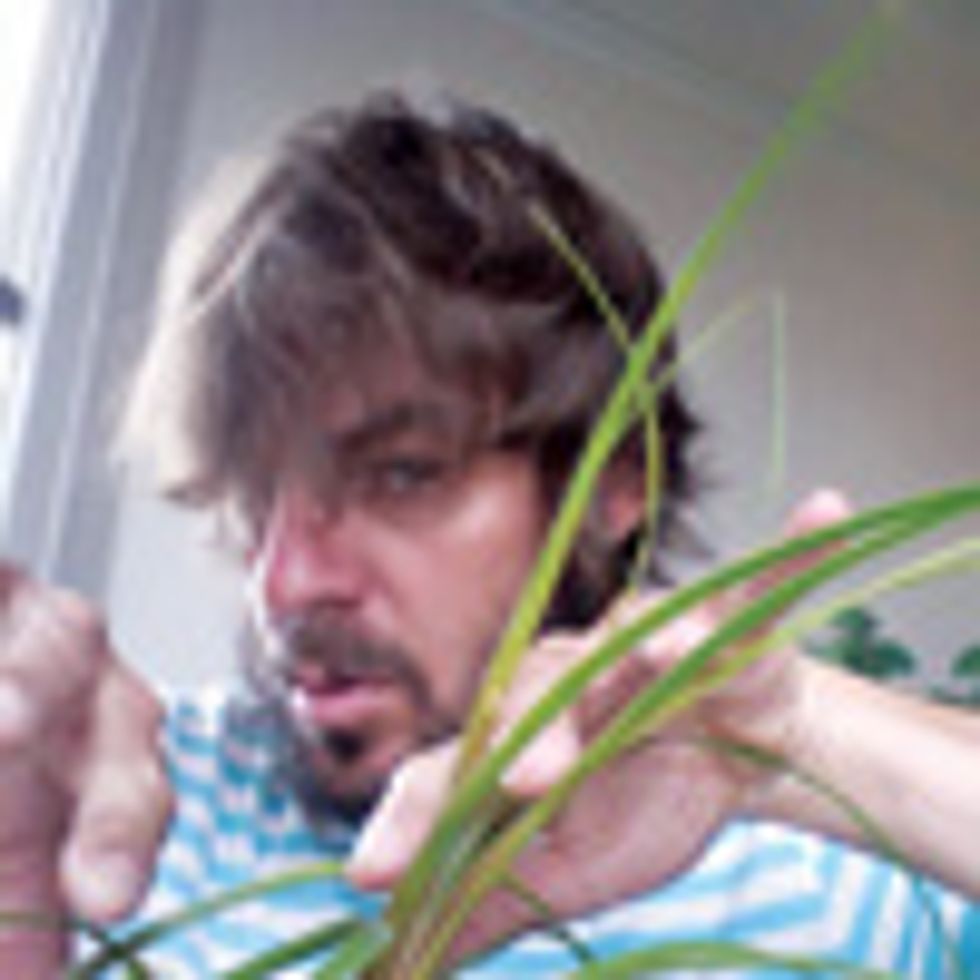 Charles Saufley — Gear Editor
A: A Fuzzrite clone built by my friend Jesse Trbovich is among the cornerstones of my sound. It's a feral and snarling little thing, but it also has this rich, singing, reedy, almost saxophone-like quality—especially when I play in the lower octaves. I call it the "Frustration Box"—not because it's frustrating, but because "frustration" is one of the top three lyrical themes explored in mid-'60s psych punk.
Current obsession: Attempting to play along with John Coltrane LPs. It hones your survival instincts and lifts your spirits.