Florence and the Machine's 6-stringer Robert Ackroyd joins us in discussing our current practice regimens and warm-up rituals.
Guitarists need to keep their musical minds and fingers in shape, especially when duty calls night after night for gigging musicians. Florence and the Machine's 6-stringer Robert Ackroyd joins us in discussing our current practice regimens and warm-up rituals.
---
What's your current practice routine? How do you get warmed up?
---
Robert Ackroyd, Florence and the Machine — Guest Picker
A:It should be scales, but forget that! I'll have a couple of beers with our bassist Mark Saunders and we run through Style Council or Queens of the Stone Age tunes. Actually, we've been playing "Breaking the Girl" recently. That song has the passionate ferocity that gets you pumped for the show.
My current obsession is: The collection of demos Jai Paul leaked a few years ago. I haven't stopped listening to them since they mysteriously appeared online. Paul is a young producer and songwriter from London who has this entirely unique sound: lo-fi, glitchy, underwater, electronic R&B. The way he uses guitar has been a revelation—it's so heavily treated with pedals—he goes against all the sensibilities of classic guitar playing in creating these percussive warbling tones. I'm in awe of him, still.
---
Ted Drozdowski — Senior Editor
A: I work on articulation, speed, and improvising melodies on my Dean resonator, because with .012s that takes effort, but hits my "reset" button. Then I reward myself by grabbing an electric with .010s and improvising or working on new songs. Mostly I fingerpick, because that's where it's at for me.
My current obsession is: My 1983 Esquire reissue with double humbuckers. I laid that guitar down for a few years, but we're enjoying a very happy reunion.
---
Andy Ellis — Senior Editor
A: To engage with more musically enriching material than scales, arpeggios, and technical exercises, I'm exploring classical guitar pieces on my steel-string electric and acoustic guitars and baritones. The four-digit p-i-m-a technique gives my picking hand a real workout, and playing counterpoint pushes me into the deep end of harmony. Right now I'm immersed in "Dido's Lament," composed in 1688 by Henry Purcell. Warm up? Grab a steaming cup of coffee and take it from the top.
My current obsession is: Flatwound strings. Naturally, my 1942 ES-150 sports them, but they're also on a Strat (pictured), a Yamaha AES1500, and an SG bass.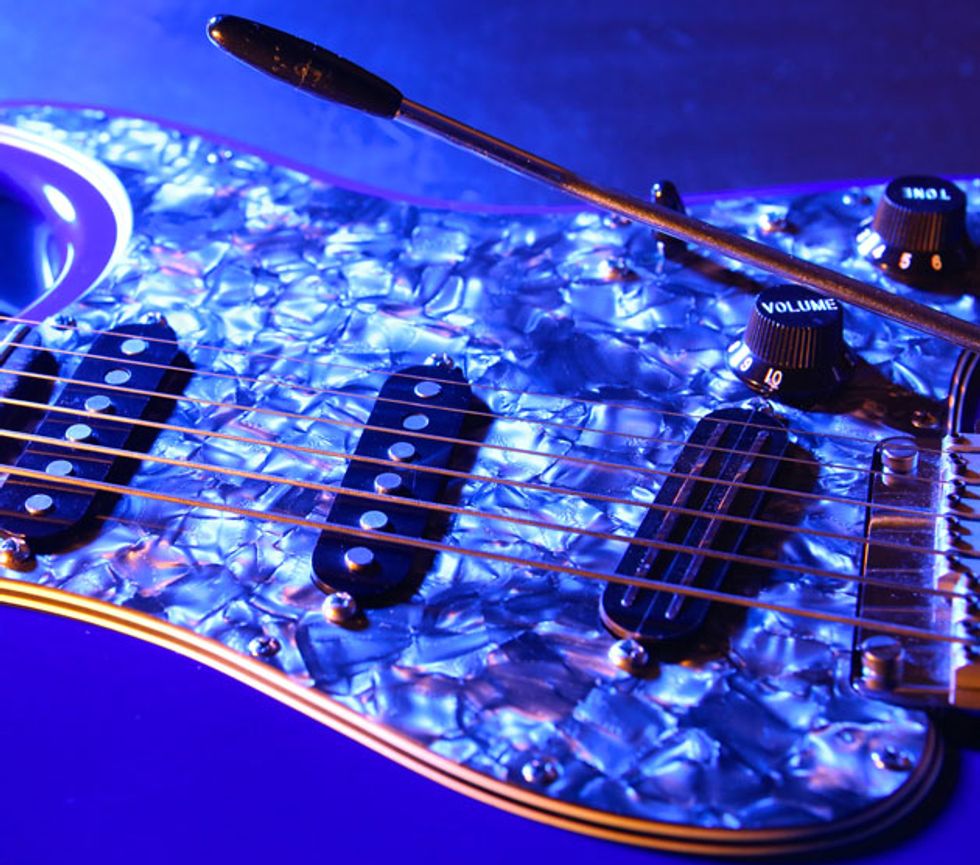 ---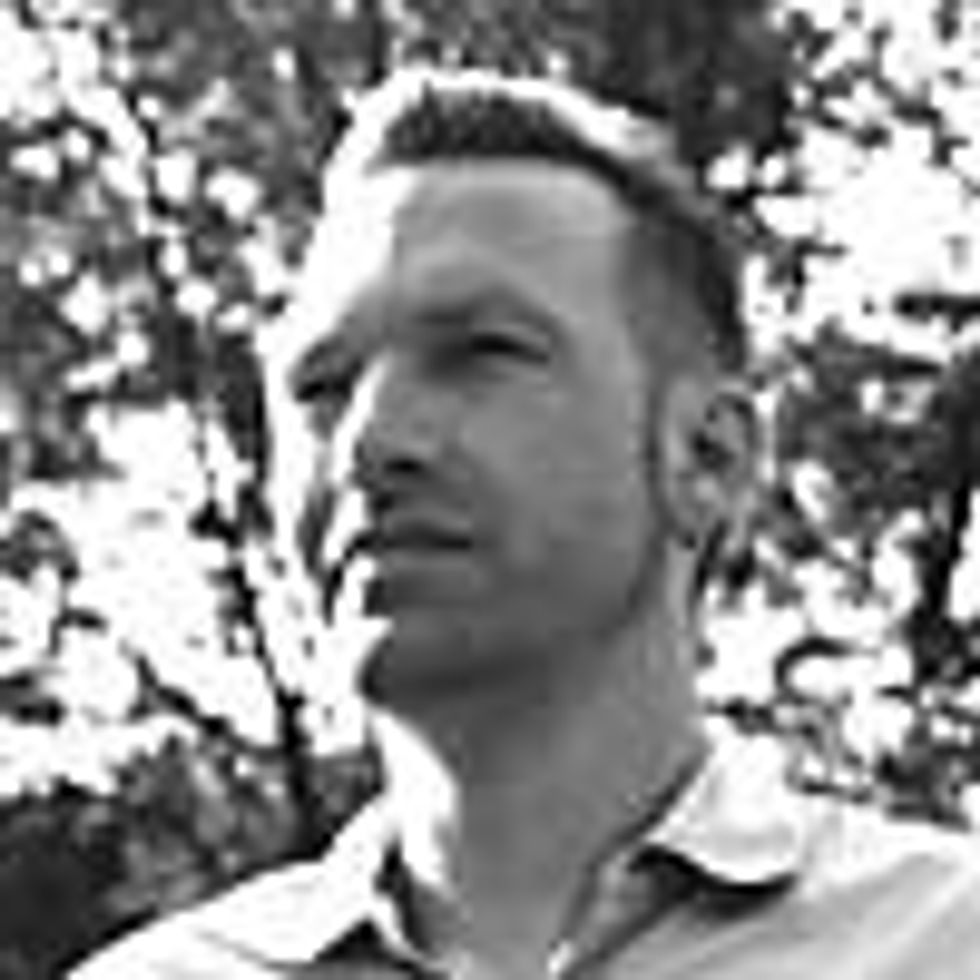 Shawn Hammond — Chief Content Officer
A: I usually go wherever the muse takes me unless I'm brushing up on the guitar part for a new recording project. For performance, I generally warm up with chromatic runs across the strings and up and down the neck.
My current obsession is: Tweaking the bridge and pickups on the Jazzmaster my sweet wife surprised me with for the holidays.
---
Jason Shadrick — Associate Editor
A: My focus has been on rhythm and feel. Can I make those around me sound better? One exercise I work on a lot is setting a metronome to quarter notes and then systematically moving through various 16th-note subdivisions until I can make them feel loose, but in the pocket.
My current obsession is: Galactic's Stanton Moore is a constant and endless source of inspiration. I dare you to play along with his drum grooves and not become a better musician.