Tedeschi Trucks Band
Made Up Mind
Sony Masterworks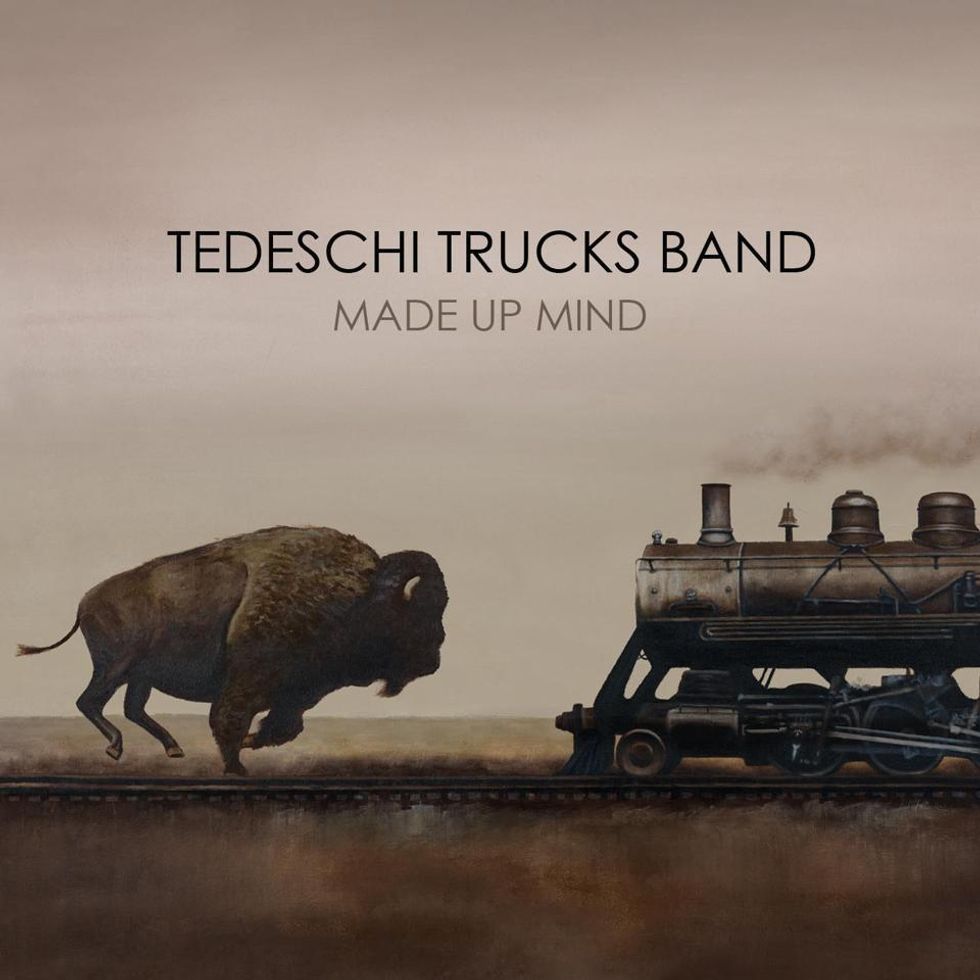 When it comes to describing the soaring, sweet—and sometimes savage—sound of Derek Trucks' slide guitar, words are barely adequate. Years ago, he started exploring the melismatic, microtonal melodies of South Asian music—particularly the late Indian sarod master Ali Akbar Khan and Sufi devotional singer Nusrat Fateh Ali Khan. (Referring to the latter, Trucks once told this writer, "In fact, he is as important to me as any guitarist.")
At this point, Trucks has thoroughly integrated his hot, raw, juke joint-inspired slide tone with the subtle pitch inflections and dynamic expressiveness of Indian and Pakistani vocal and string traditions. It's a powerful synthesis of East and West, with all the legitimacy of John McLaughlin's pioneering work in the fusion realm.
There's plenty of burning guitar throughout Made Up Mind, but first and foremost this is a band record with a heavy nod toward classic Memphis soul. In superb form, Susan Tedeschi sits forward in the mix with her powerful vocals, supported by thick layers of keys, sax, trombone, trumpet, bass, background vocals, and percussion. (In the spirit of the Allman Brothers, all songs except a Trucks-Tedeschi acoustic duet feature two drummers.)
The album sounds very polished—the songs are carefully arranged, all the parts are buttoned down, and the mix is precise and manicured. Listeners expecting the rollicking, loose-limbed vibe of such Derek Trucks Band classics as Already Free and Songlines—or even TTB's debut, Revelator—might be taken aback at first hearing. But the beauty of Made Up Mind lies in the carefully woven ensemble textures that support Tedeschi's lusty pipes, and this blend of feel and finesse is likely to pull in new fans who might not own the back catalog.
This may mark a shift from the TTB's jam-band origins to a more mature, sophisticated sound, but one thing hasn't changed: When Trucks cuts loose, the gloves come off. And that's what makes this album essential listening for anyone who plays slide guitar.
Must-hear track: "Do I Look Worried"