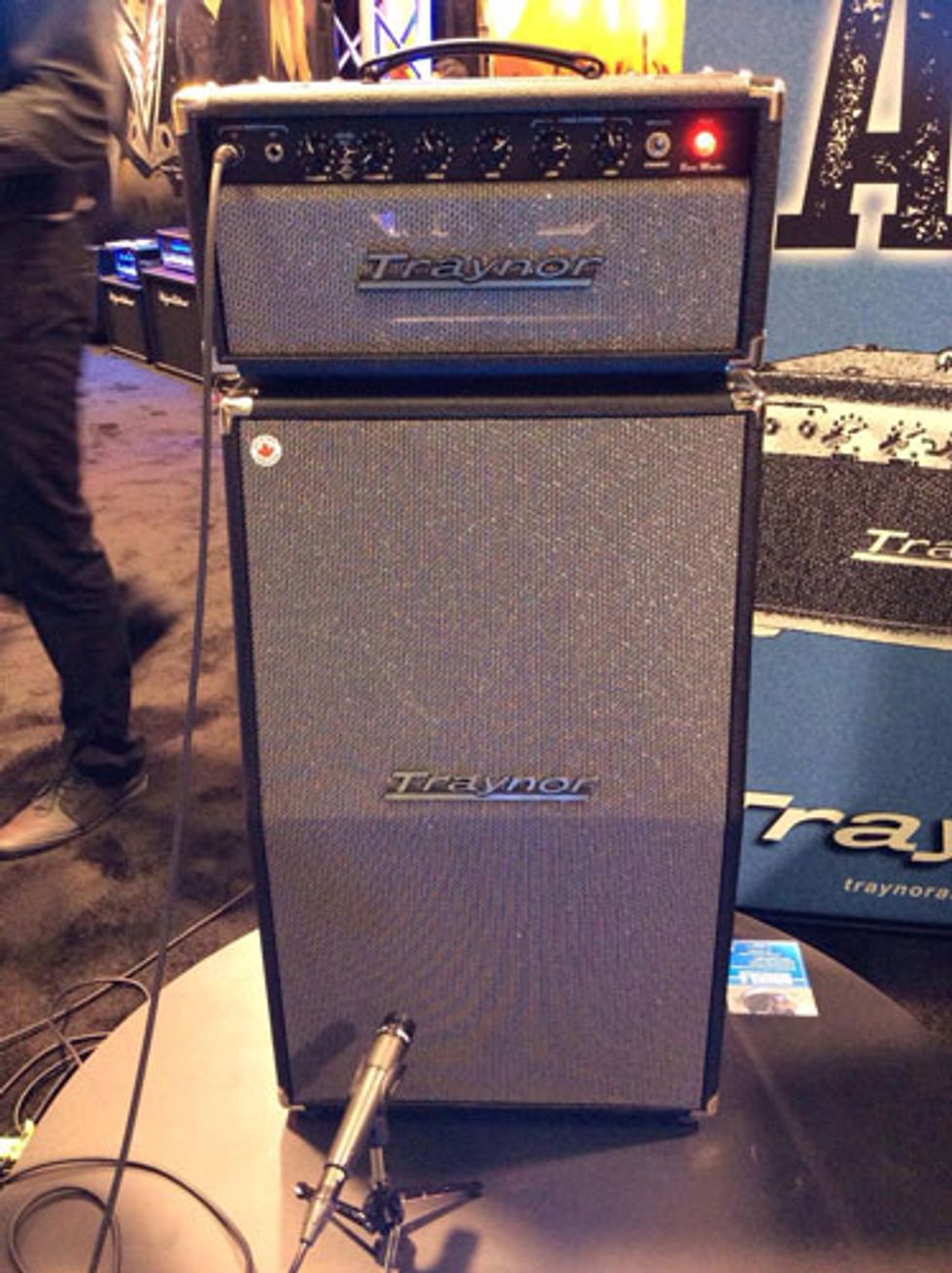 Traynor YBA-1Mod1
Traynor Amps introduced the YBA-1Mod1 amp at NAMM 2014 in response the popularity of the LE 50th Anniversary YBA-1 they unveiled last year. The YBA-1Mod1 is an all-tube, 2-channel beast that's capable of running at 40, 20, 5, 1, or 0.1 watts.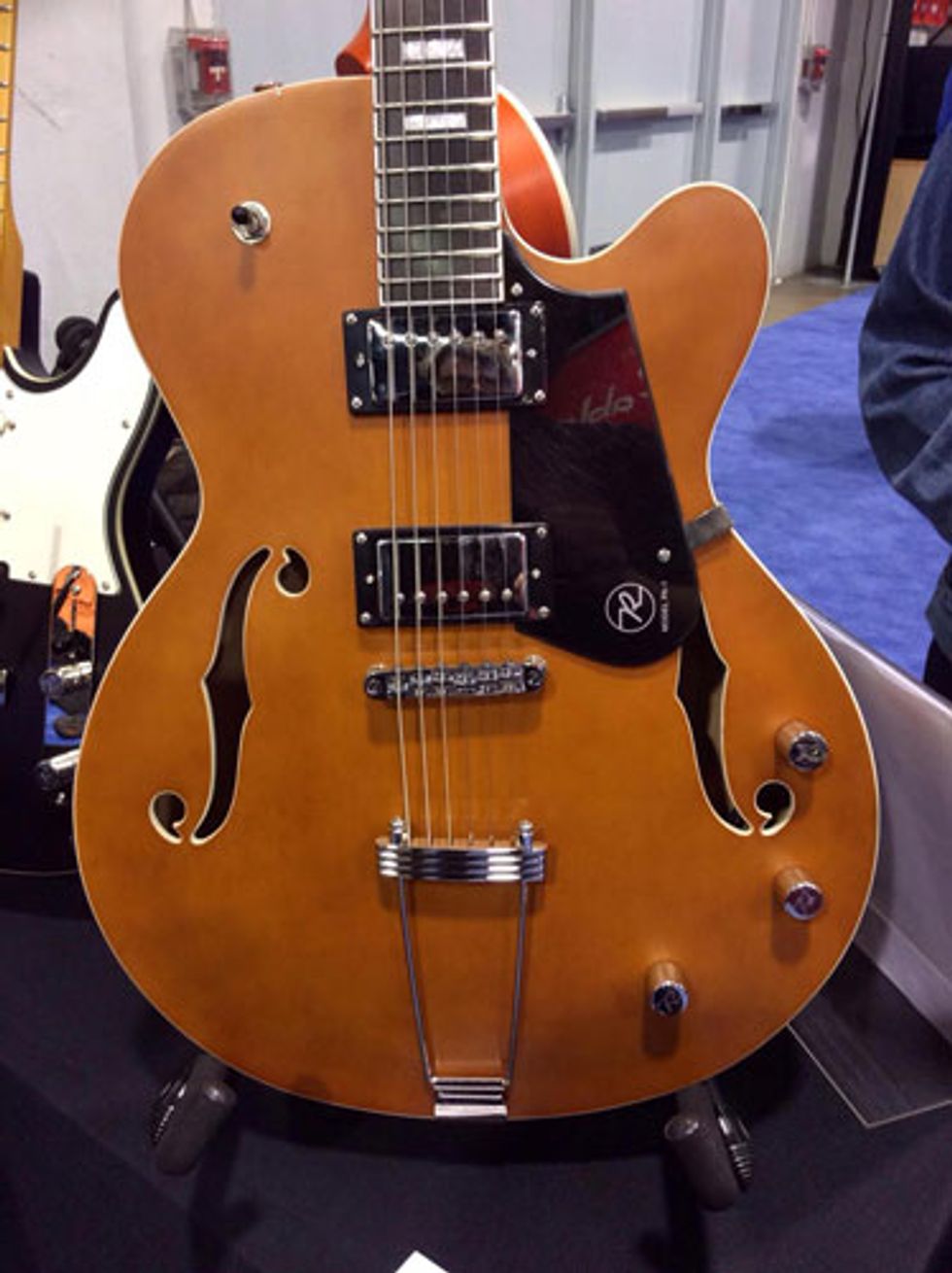 Reverend Pete Anderson PA-1 HB Custom
Reverend came to Anaheim with a slew of debuts, including this new Pete Anderson signature model, the PA-1 HB Custom. This classic looking axe boasts features like a trapeze tailpiece, flame maple back and sides, a bound headstock, and a set of Reverend's Classic H pickups.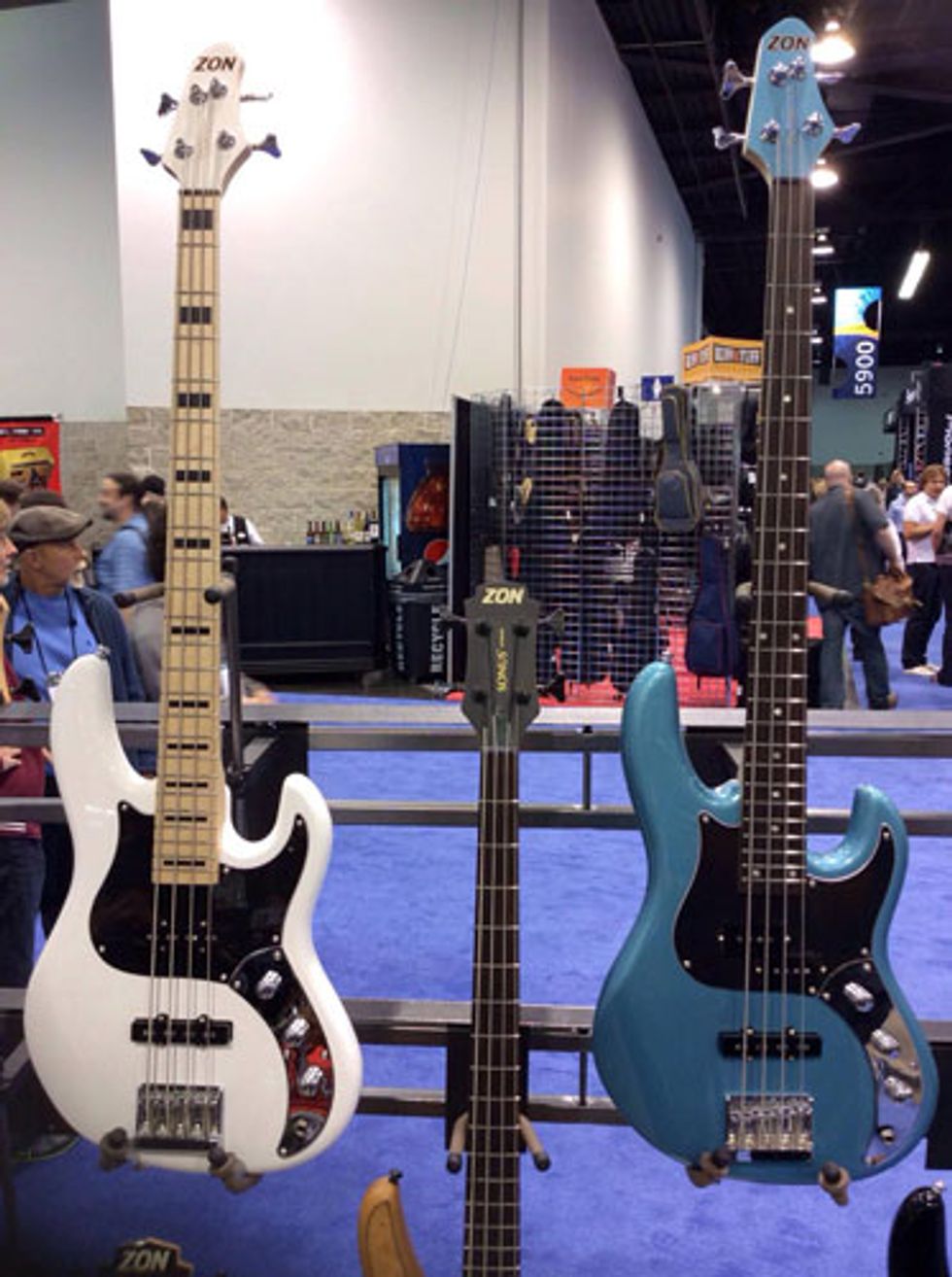 Zon Mosaic Mojo Series
Zon Guitars showed off their new Mosaic Mojo basses at the 2014 NAMM show. The Mojo models are outfitted with Aguilar pups, come in three electronics configurations, and start at only $899.