The Cult's Billy Duffy
Billy Duffy's guitar signal goes through a Line 6 G90 wireless to a switchless Jim Dunlop 95Q wah, a Boss TU-3 tuner and NS-2 Noise Suppressor, a prototype Dunlop Echoplex EP101, Boss BF-2 flanger and DM-2 analog delay pedals, an Ibanez TS9 Tube Screamer, a Lovepedal Kalamazoo, a Whirlwind the Bomb boost, and two Boss DD-3 digital delays. His pedalboard also holds a Morley George Lynch Tripler amp switcher.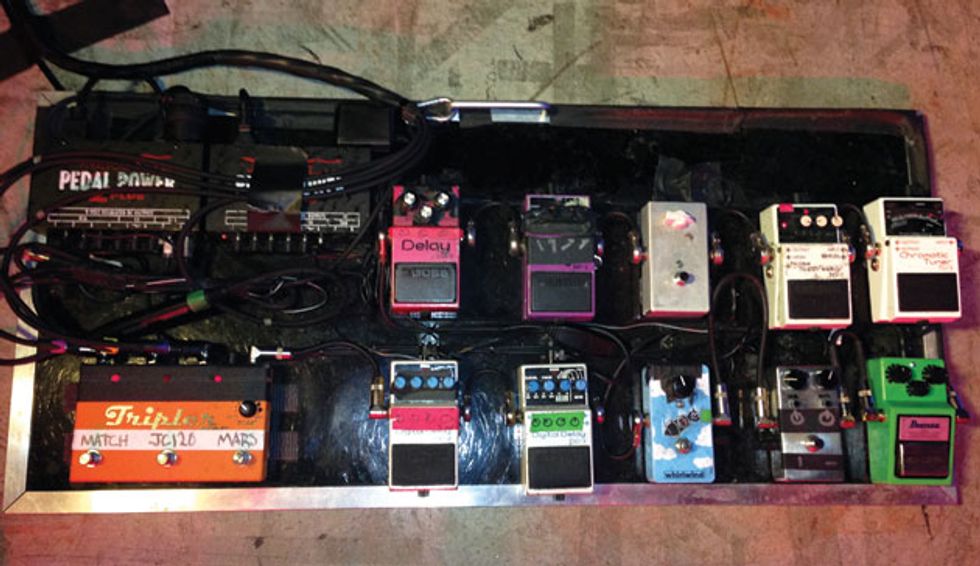 Watch the Rig Rundown:
Lamb of God's Mark Morton, Willie Adler, and John Campbell
LoG guitarist Mark Morton keeps his effects offstage in a rack housing his all-important Boss NS-2 Noise Suppressor (for taming hiss from his raging Mesa/Boogie amps), an MXR Carbon Copy delay, an EVH Phase 90, an MXR GT-OD, a Dunlop Cry Baby Custom Shop rack wah, a dbx 266XL Compressor/Gate, and a Boss TU-2 tuner.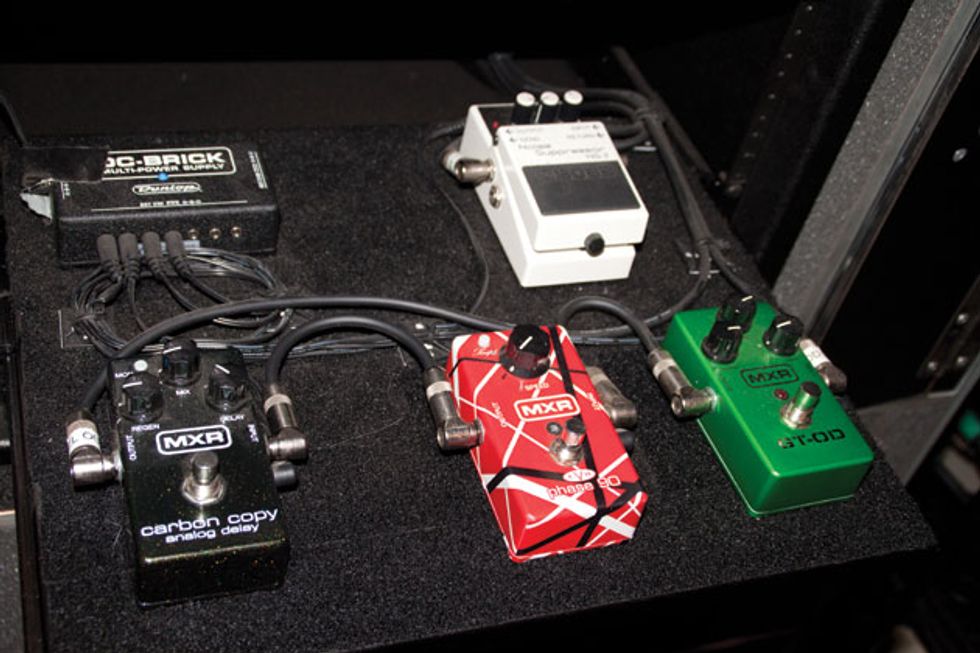 Co-guitarist Willie Adler has a similar rig with a dbx 266XL Compressor/Gate, Boss TU-2 tuner and NS-2 Noise Suppressor pedals, an MXR Stereo Chorus (which Adler says he only uses to "thicken up" clean tones), and a custom Mesa/Boogie amp switcher.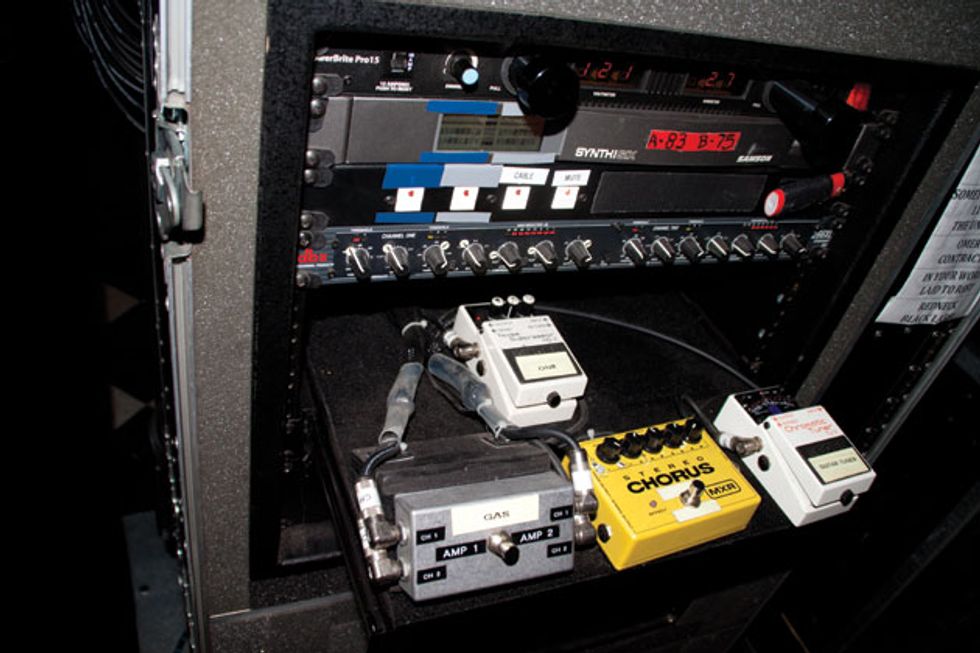 Bassist John Campbell's modest pedalboard features a Boss TU-2 tuner, EBS MultiComp, and a Tech 21 SansAmp Bass Driver DI, all powered by a Jim Dunlop DC Brick. Campbell says the MultiComp and SansAmp are on all the time, and the front-of-house sound crew takes a direct XLR signal from the Bass Driver.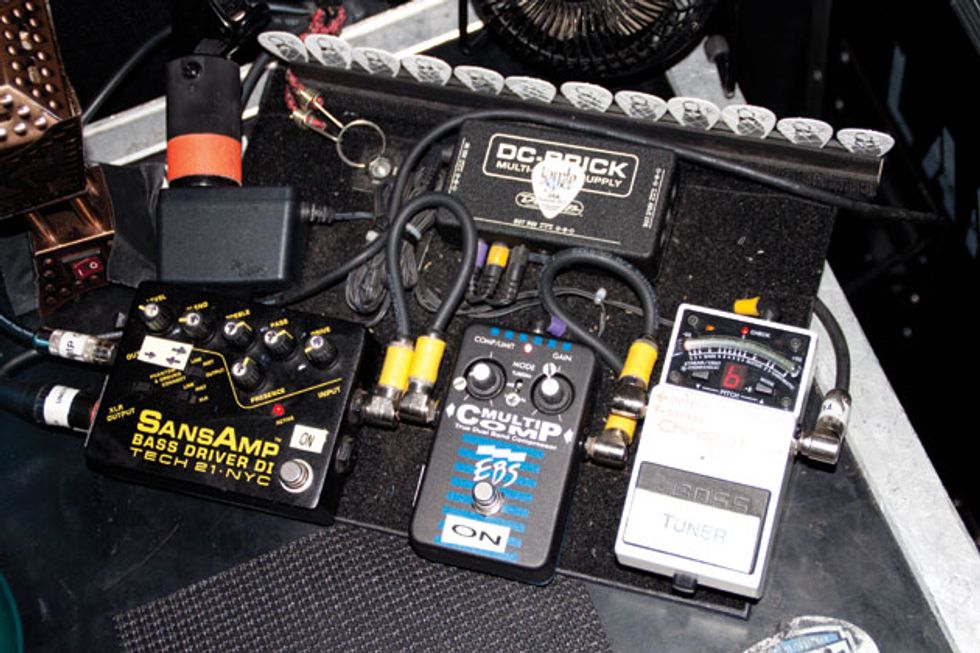 Watch the Rig Rundown: