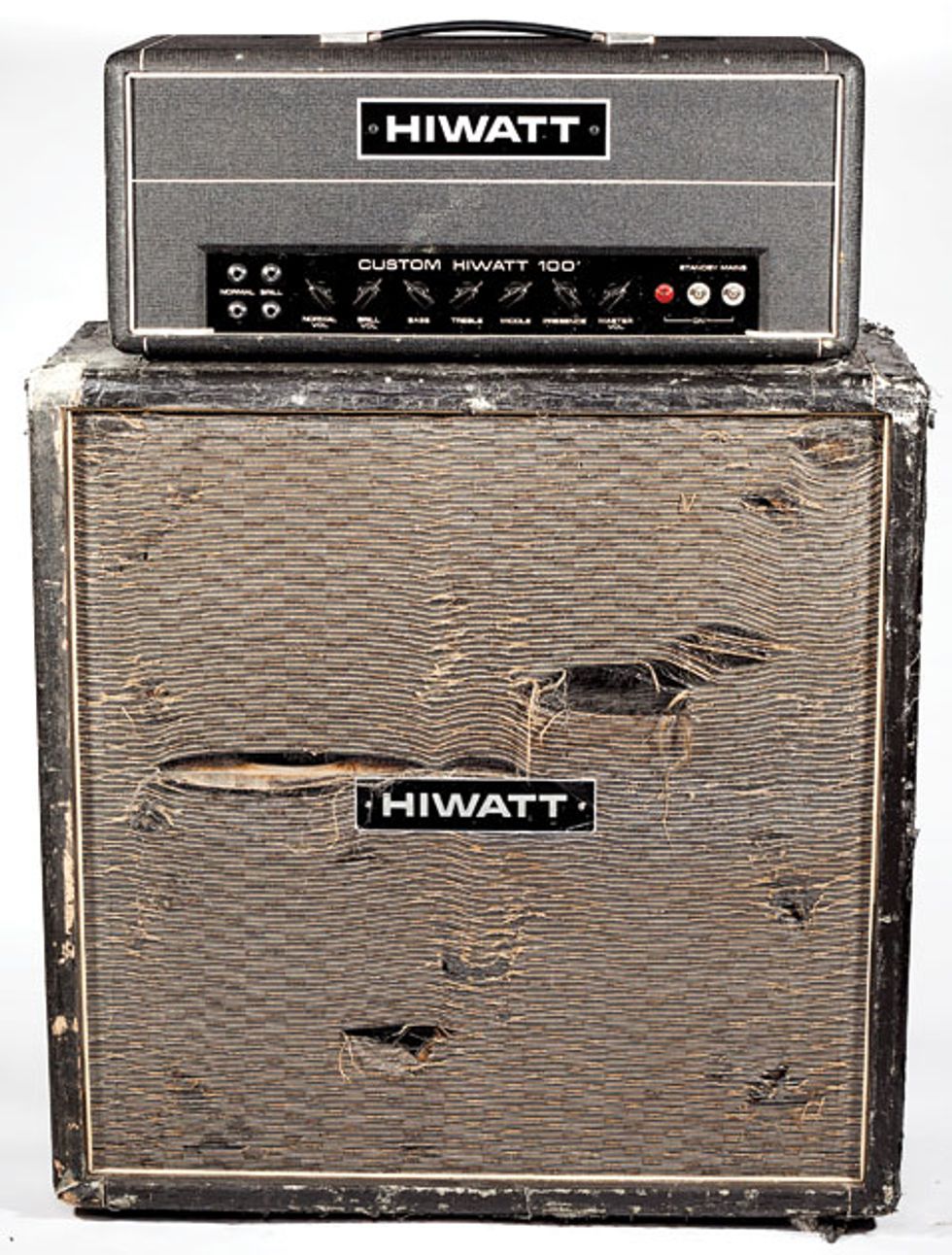 Hiwatt DR103
"Made redundant" is a British term for losing your job. And in 1966, that's what happened to Dave Reeves while working at the revered Mullard tube factory in Surrey, England. He rebounded quickly though, founding the Hylight company and diving into designing and building high-powered amps for Sound City, the famous London music shop where Buddy Rich, the Beatles, Jeff Beck, Hendrix, and others often bought gear.
Hiwatt expert Mark Huss, whose website hiwatt.org provides a detailed history of the company, says the now-legendary amp name first showed up on an amp built by Reeves as far back as 1964—although it was possibly a one-off project. In 1968, following his Sound City amp-building stint, Reeves started building a line of high-powered amps under the aptly named Hiwatt brand.
Modern-Day Alternatives
Hiwatt Custom 100 DR103,


$2,999 street, hiwatt.com
Reeves Custom 100,
$2,399 street, reevesamps.com
Jaguar HC50 combo,
$2,029 street, jaguaramplification.com
Hi-Tone HT100 DR,
$1,939 street, hi-tone-amps.com
Ceriatone Hey What?! 103,
$1,140 street, ceriatone.com
Although some might say Hiwatt followed on the coattails of Marshall, Reeves designed quite a different amp. He also benefited from the fallout of a money-related disagreement between the Who's manager and Terry Marshall (Jim's son), after which Pete Townshend turned to other amp providers. He first tried Sound City amps, then—naturally—Hiwatt.
Townshend's legendarily loud quartet was always looking for more volume, and he found happiness in Reeves' 100-watt Custom 100 DR103. Armed with four Mullard EL34 power tubes, it easily exceeded 100 watts. In contrast with Marshall's high-powered offerings, the DR103 had less breakup when turned up loud. Actually, it had no real breakup until cranked to ear-shattering levels.
The DR103 on Record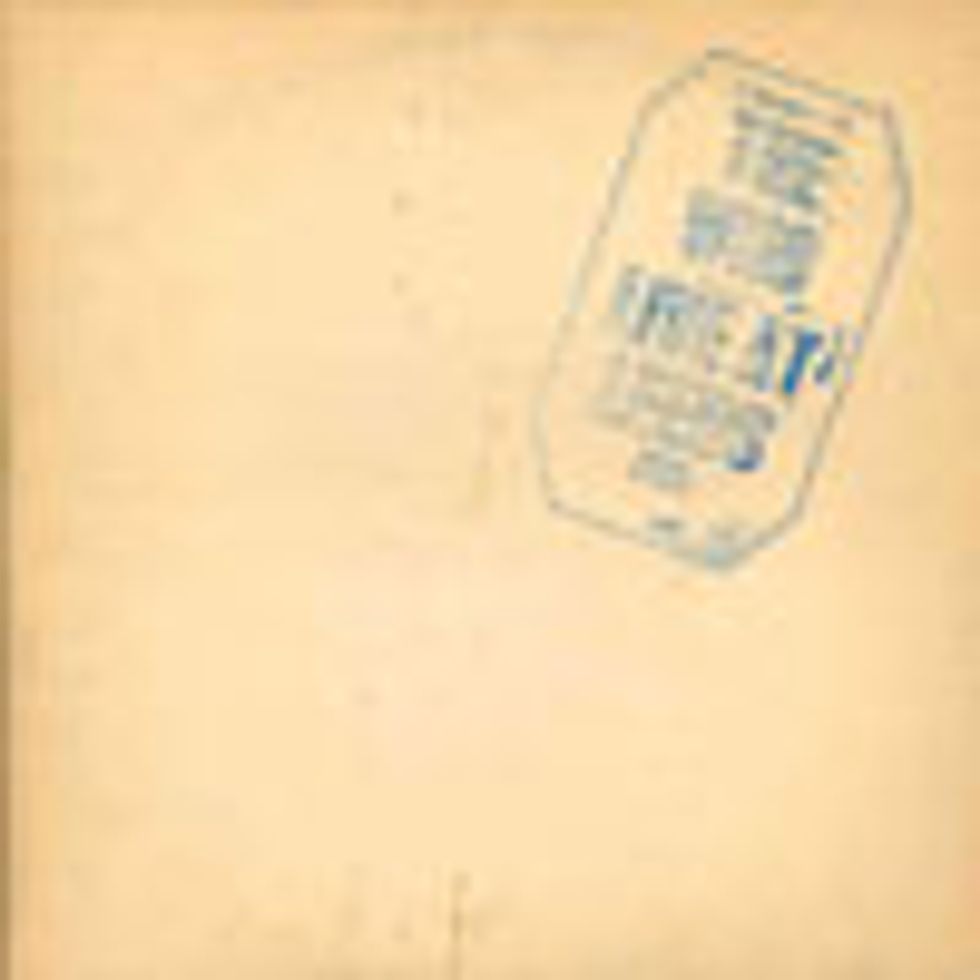 The Who
Live at Leeds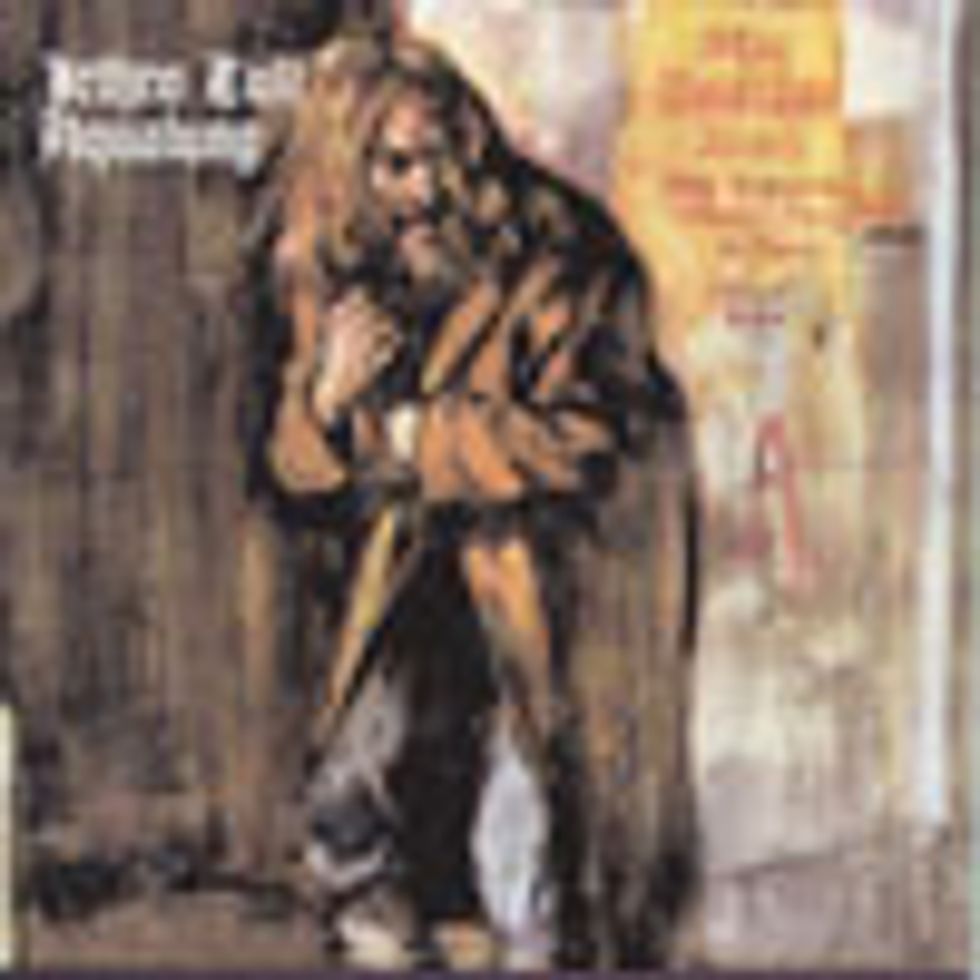 Jethro Tull Aqualung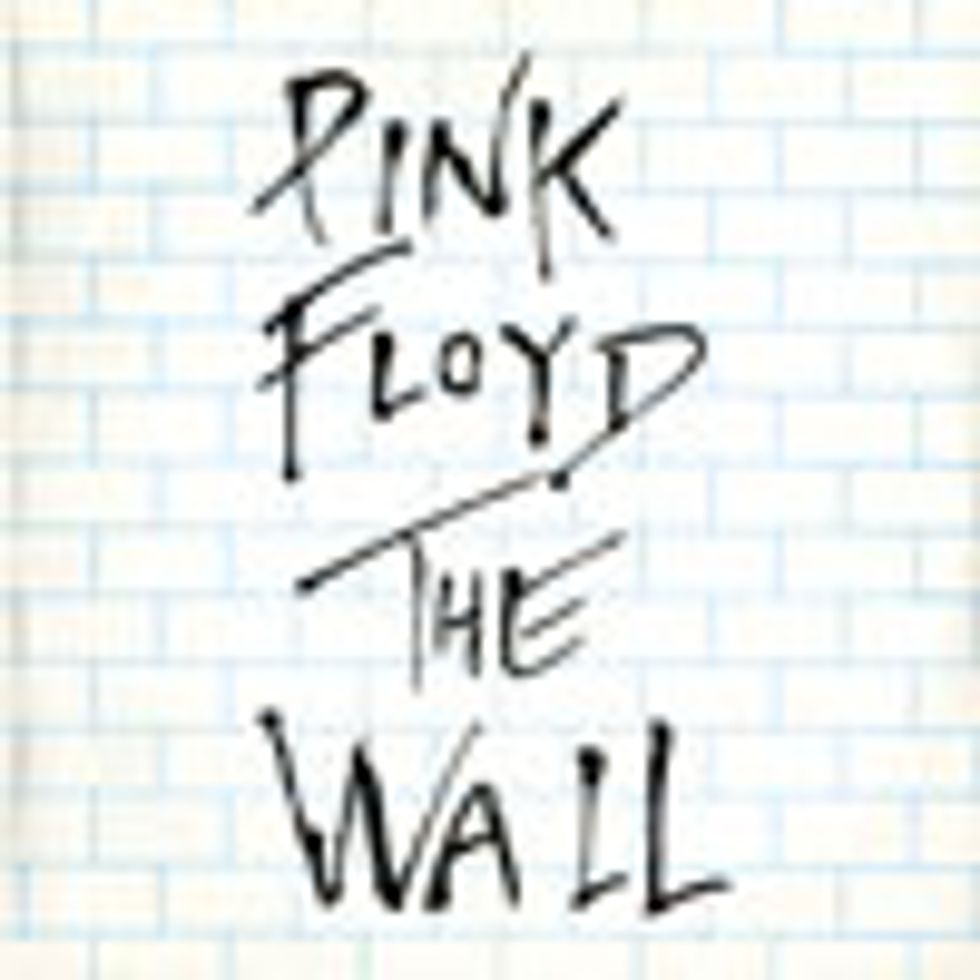 Pink Floyd The Wall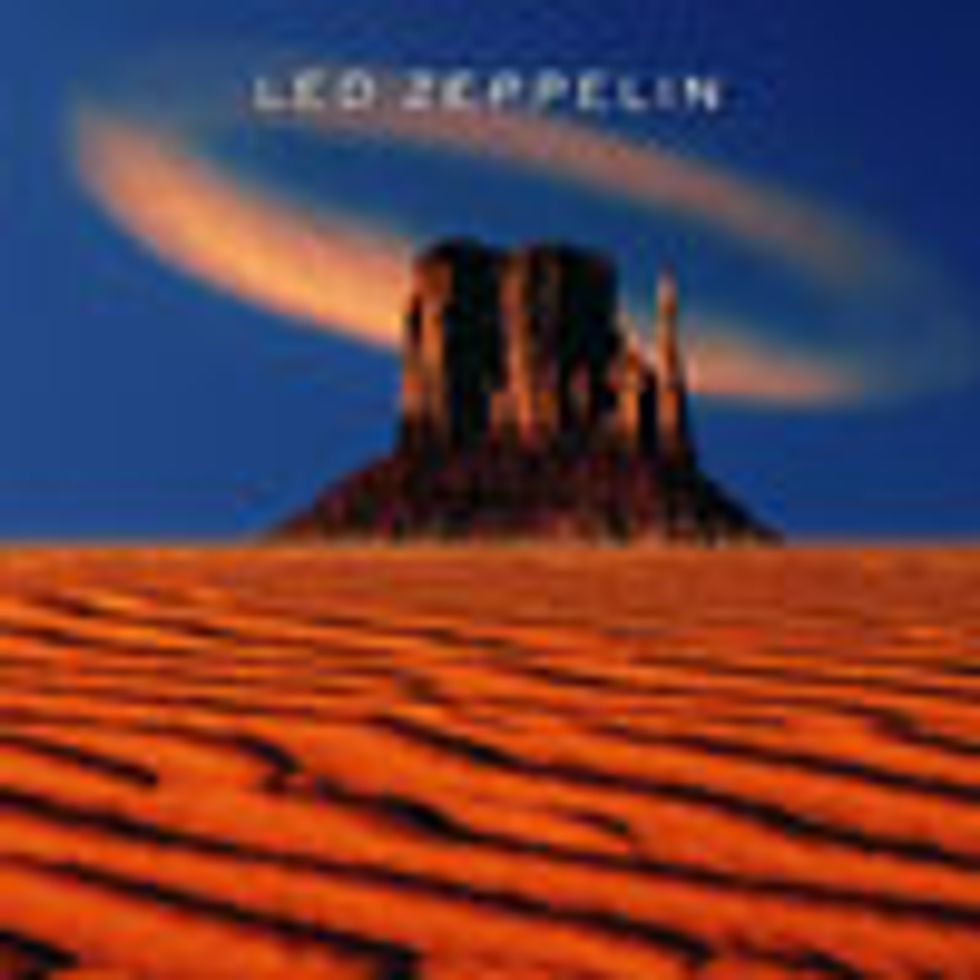 Led Zeppelin
Led Zeppelin DVD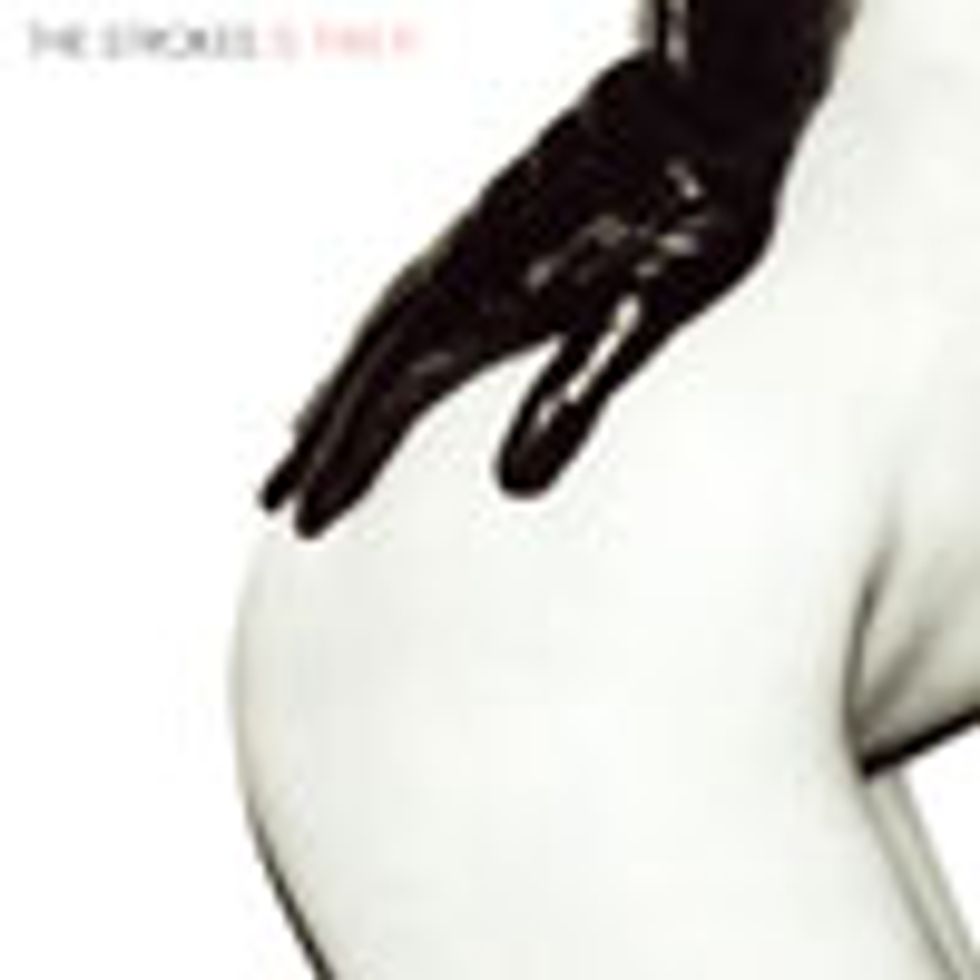 The Strokes
Is This It
The DR103 circuit was identical to Hiwatt's 50-watt Custom 50 DR504 amp, but it doubled the number of EL34s for twice the power. According to Kee Mayer, engineer and builder at the current Hiwatt manufacturing facility in Doncaster, England, Reeves designated the original DR103 circuit with the letters "AP" because pulling two EL34s resulted in a 50-watt amp that's more "all purpose." Fully stocked, the solid-state-rectified DR103 has eight tubes—three ECC83s (12AX7s), one ECC81 (12AT7) phase inverter, and four EL34s. (That said, one of the DR103's ECC83s is only half used.)
In 1970, Hiwatts formed the backdrop for Townshend's Live at Leeds acrobatics, paving the way for them to become go-to amps for power- and volume-hungry players. By 1971, demand had increased so much that Reeves needed help.
In the phone book he found a listing for Harry Joyce Electronics, whose proprietor had military contracts requiring high standards of quality and durability. To maintain those standards, Joyce limited his chassis-wiring workload to 40 per month.
Between the 14-ply, tongue-and-groove Baltic birch cabinets and Joyce's military-spec chassis, Hiwatt durability went above and beyond typical standards. Partridge Transformers provided custom models, and Fane produced speakers with cast-metal frames. Over-the-top quality, durability, and attention to detail became synonymous with the brand—not to mention tones rich in edgy, third- and fifth-order harmonics. Playing through a cranked vintage Hiwatt stack is not for the faint of heart: Burly sounds lunge from the cabs almost instantaneously, revealing every detail and nuance of pick attack and fretwork. The classic Hiwatt tone is an exquisite blend of muscle and musicality.
While there's no longer a connection between Hiwatt and the Reeves family—nor between the family and the Hiwatt-inspired designs from U.S.-based Reeves Amplification—current owners of the brand still have a lot of respect for the standards that Reeves and Joyce set. Current-production DR103s still feature handwired, turret-board construction.