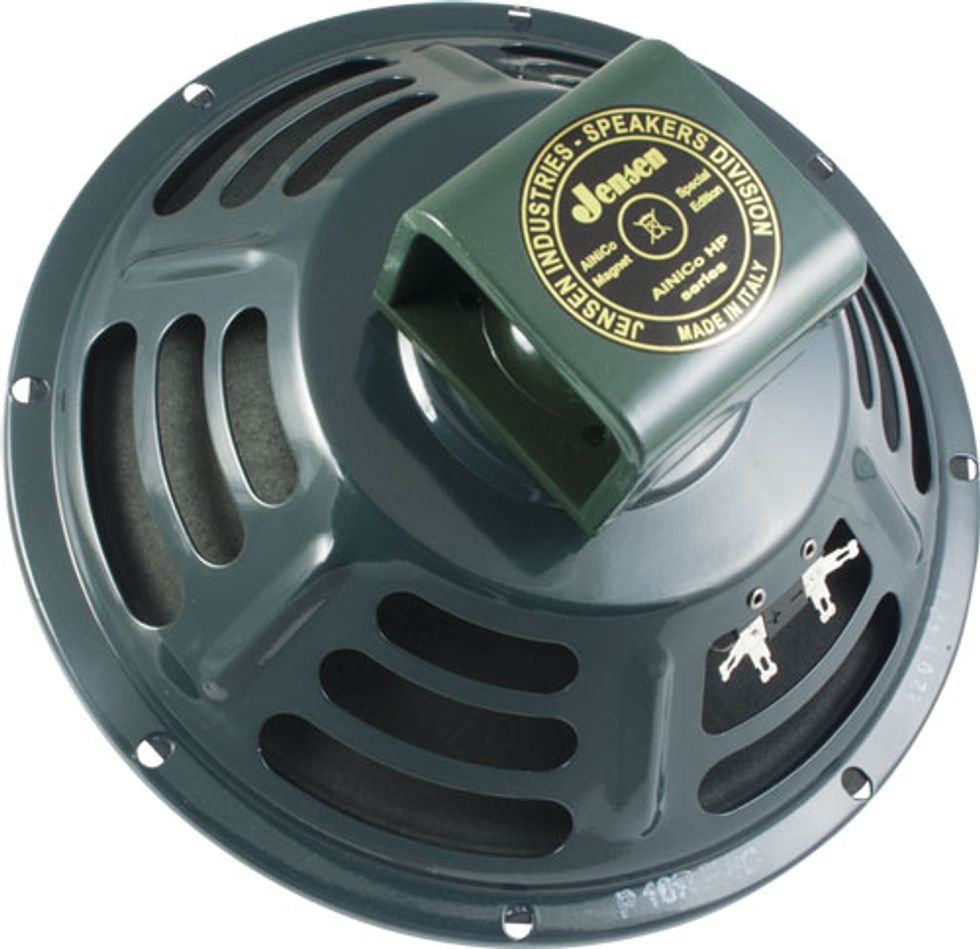 Scottsdale, AZ (August 4, 2014) -- Jensen Musical Instrument Speakers is pleased to announce the addition on of the P10R-F to our speaker offerings. The P10R-F is for those who desire the tone of a classic broken-in 10" Alnico speaker.
The P10R-F was designed by the Jensen factory in cooperation on with Fender for the reissue of the Fender '57 Bandmaster and the 20th Anniversary Vibro King. The goal was to design a P10R speaker with a more broken-in, worn sound straight out of the box. The P10R-F has a smooth, round top-end and a full-bodied low-end response; it distorts at lower levels and still maintains the Vintage classic tonalities of the legendary P10R.
Alnico speakers produce a sweet, warm tone. They respond quickly, giving the musician a "one with the amp" feel. Alnico speakers are world-renowned as the most premium speakers with the best tone.
For more information:
Jensen