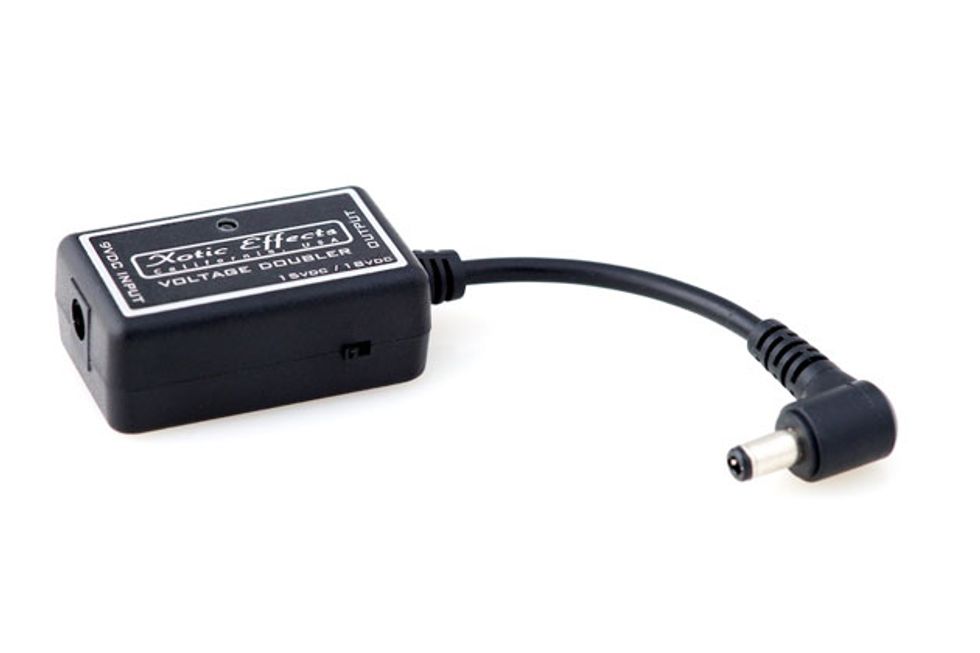 Van Nuys, CA (December 23, 2014) -- Xotic Effects announced the new Xotic Voltage Doubler power adapter. The new Voltage Doubler is designed to step-up voltage output to either 15 or 18 volts (max draw 80mA) and is constructed to deliver clean, consistent power with the lowest possible noise. Just plug in a 9-volt power source and choose 15 or 18-volts.
Running pedals at higher voltages can provide several benefits, such as more headroom (less distortion), added dynamics, clearer top-end, extended bass, and less compression.
The following is Xotic's voltage recommendation per pedal:

15-volts: AC Booster, RC Booster, BB Preamp, BBP-COMP, BBP-MB, Bass BB Preamp, and Bass RC Booster.
15-volts or 18-volts: EP Booster, SL Drive, SP Compressor, AC Plus, BB Plus, and AC-COMP.
The Xotic Voltage Doubler is designed only for Xotic Effects pedals.
$28 street
For more information:
Xotic