The War on Drugs' Adam Granduciel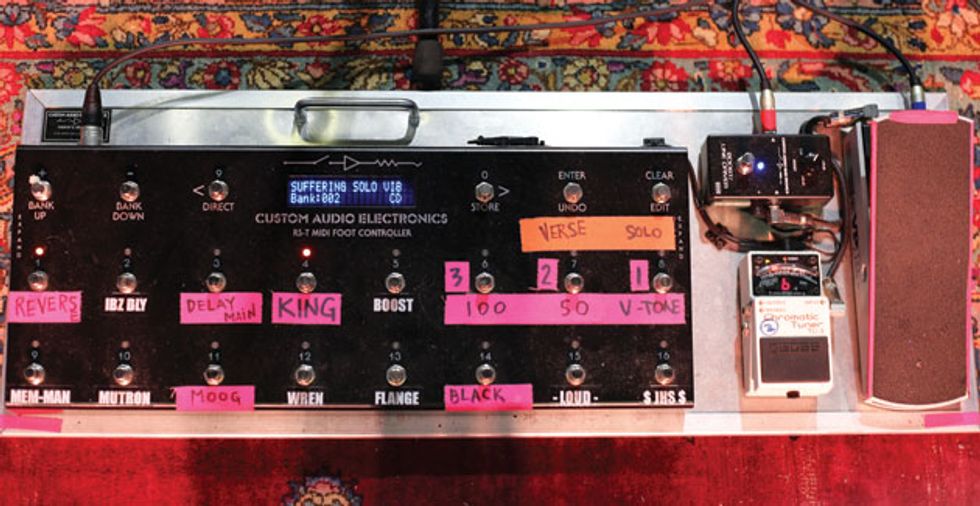 A longtime lover of the stomp, Adam Granduciel of psych-rock outfit the War on Drugs recently took his board to the next level and employed Bob Bradshaw to bring his pedal visions to life with a loop-based setup. The command center of the rig is a Custom Audio Electronics RS-T MIDI Foot Controller that configures selections from his other pedalboard. Next to the RS-T is a Custom Audio Electronics Line Driver (which feeds his Fender '65 Princeton Reverb reissue), a Boss TU-3 tuner, and an Ernie Ball volume pedal.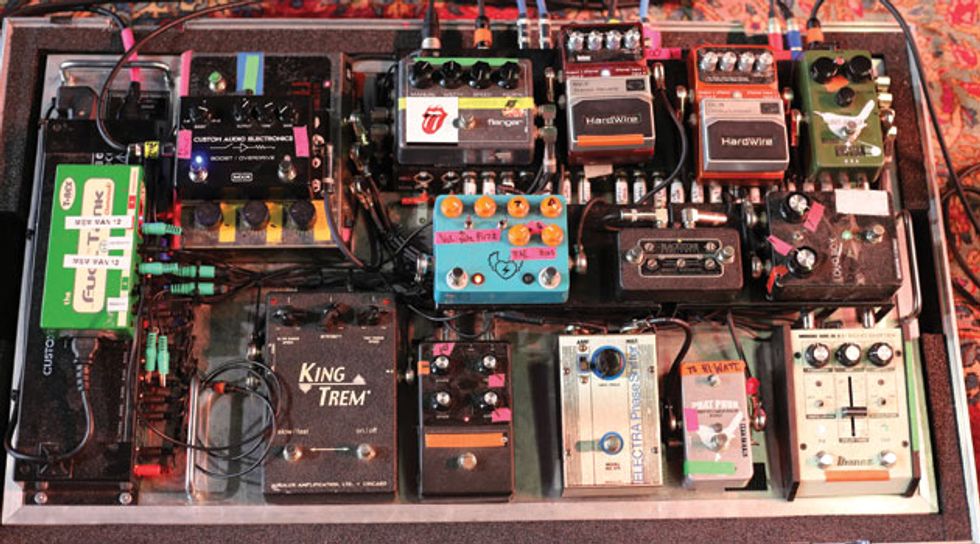 The pedalboard with all the gear being controlled by MIDI includes a JHS Bun Runner, a Wren and Cuff Tall Font Russian, a Mountainking Electronics Loud Box, a Blackstone Appliances MOSFET Overdrive, a vintage MXR Flanger, a Moog Minifooger Tremolo, a vintage Electra Phase Shifter, a Wren and Cuff Phat Phuk, a Hardwire DL-8 Delay/Looper, a Hardwire RV-7 Stereo Reverb, an Auralux King Trem, an Ibanez Echo Shifter, and two vintage Electro-Harmonix Memory Man Delays—one of which sits on the floor next to the board, while the other resides under a CAE Boost/Overdrive.