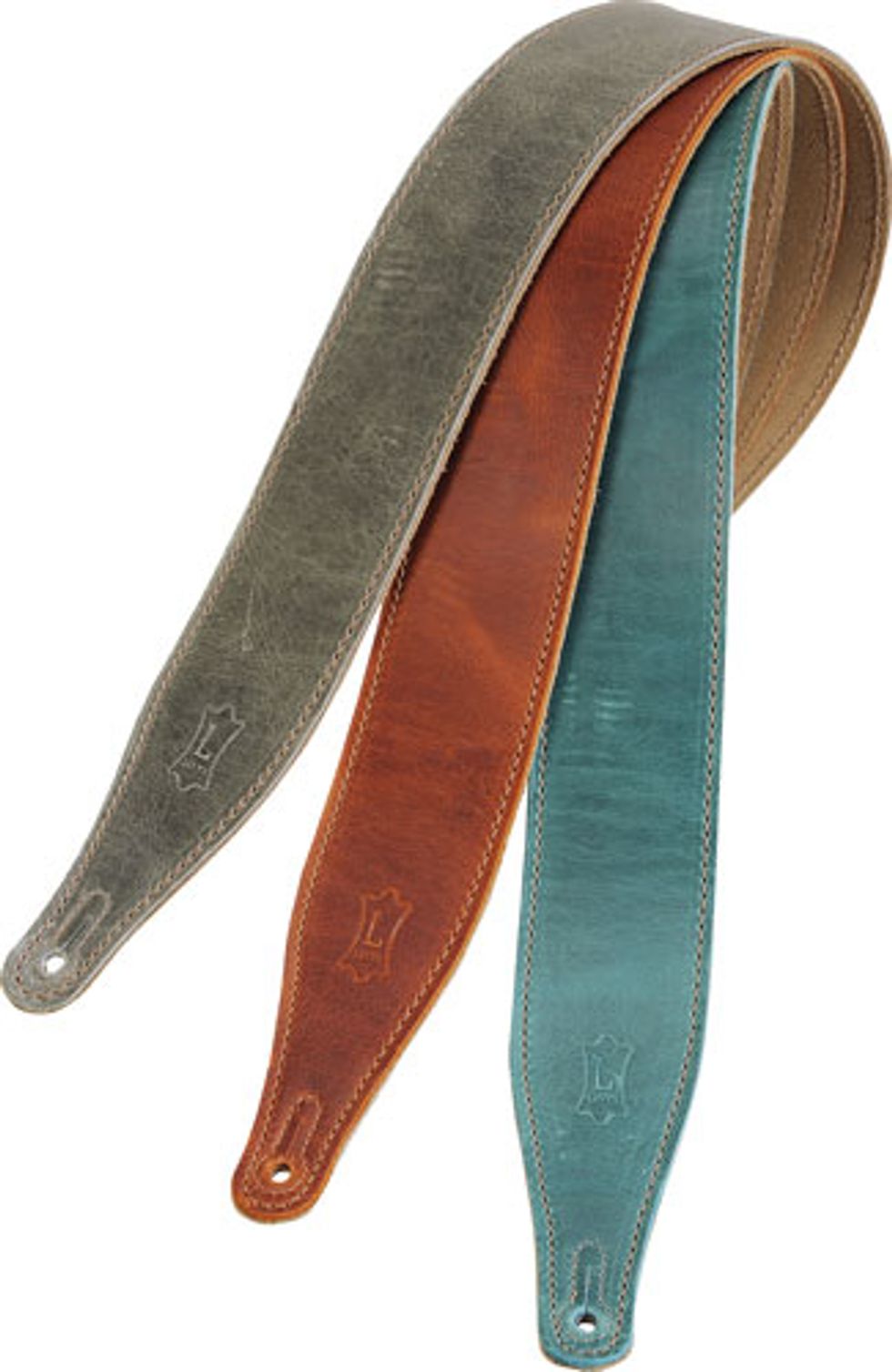 Winnipeg, Canada (February 4, 2015) -- Levy's Leathers has introduced the new M17CC "California Collection" series of straps. The unique dying process used in the manufacturing of the "pull up" leather allows the color to move beneath the surface, causing the texture and color of the leather to change with pressure.
The 2-1/2" wide straps are made from relaxed leather with suede backing. They're adjustable from 46" to 54". Also available in extra long (XL), which adds 12" to overall length.
The M17CC is available in three colors: grey (GRY), tan (TAN) and teal (TEL). Suggest retail price is $146.70.
For more information:
Levy's Leathers