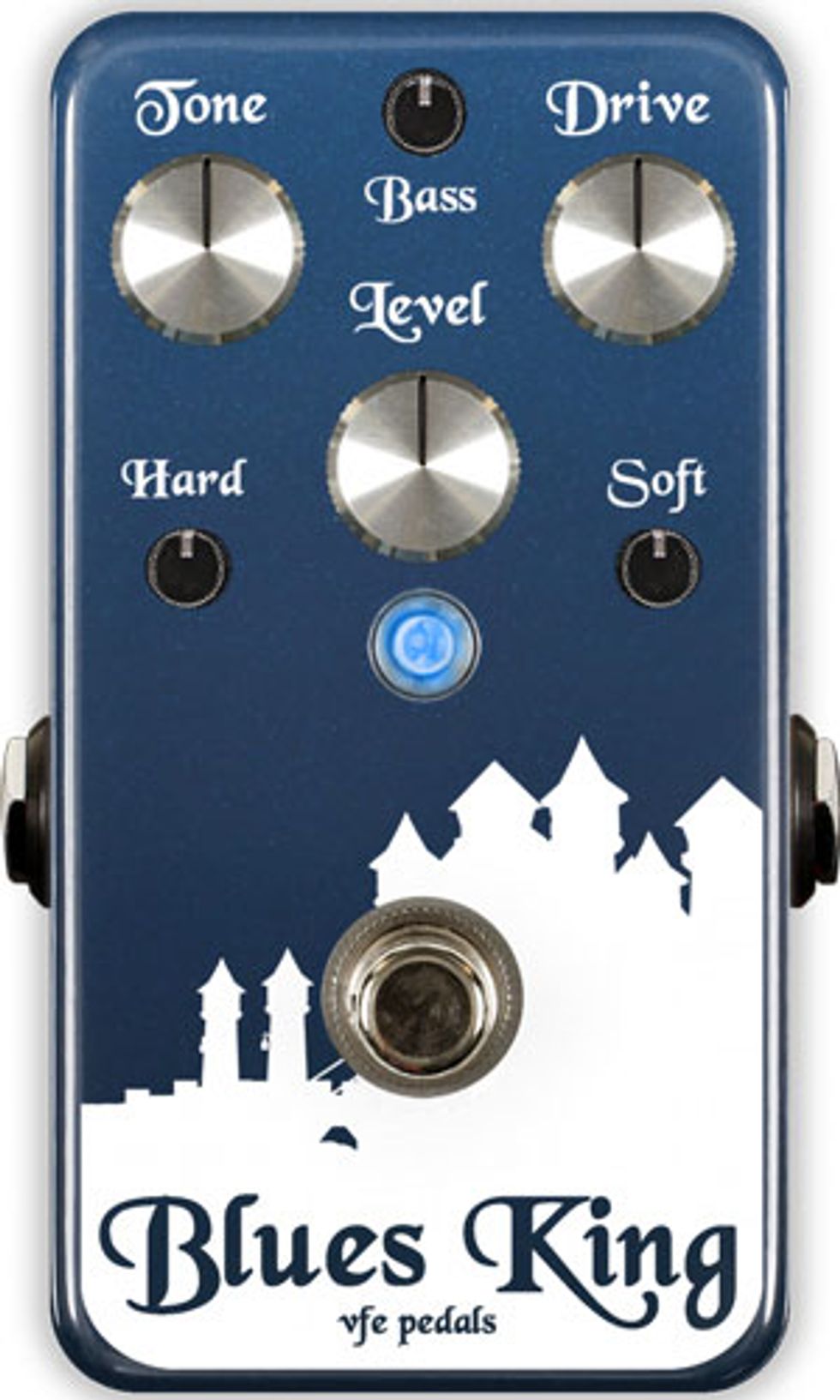 Puyallup, WA (February 27, 2015) -- VFE Pedals is now shipping our Blues King v3 low-gain overdrive. The Blues King overdrive pedal is the perfect tool for sculpting low-to-mid gain tones, pushing your amp into its sweet spot. The EQ curve of the tone controls prevents the tone-masking flaws of many overdrive pedals, preserving the full tonal palette of your guitar and amp.
In v3, we took the circuit a step further by letting you tailor the precise character and compression of the drive circuitry, as well as increasing the maximum clean boost available. These changes let the player use the pedal to either push their amp into its sweet spot or use the Blues King as standalone drive.
Available in standard version or higher gain Blues King Burn.
$189 street
For more information:
VFE Pedals