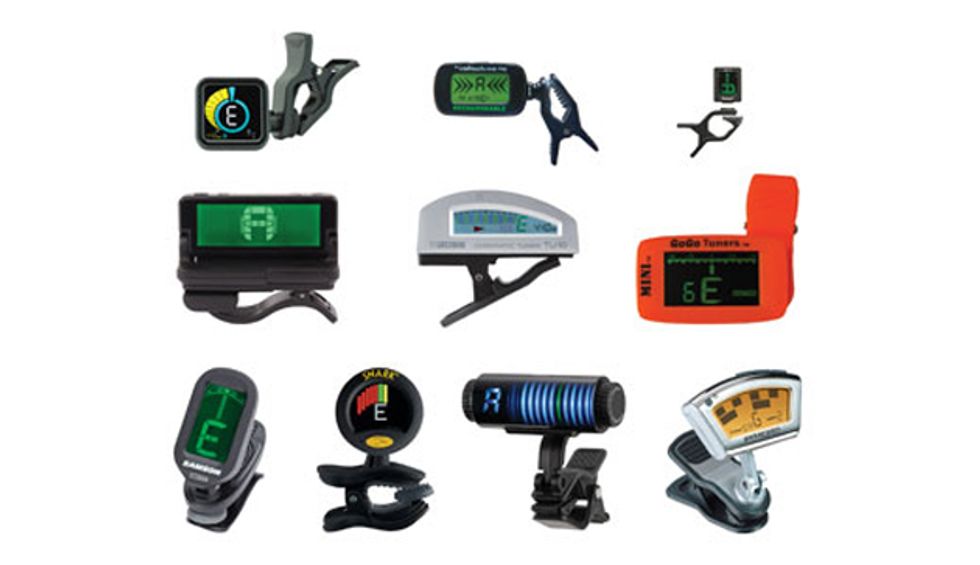 Listening to an out-of-tune guitarist is like hearing fingernails on a chalkboard. Don't be that guitarist! There are many clip-on options for those who prefer their tuner off the floor and close at hand, with myriad features, easy-to-read displays, and discreet profiles.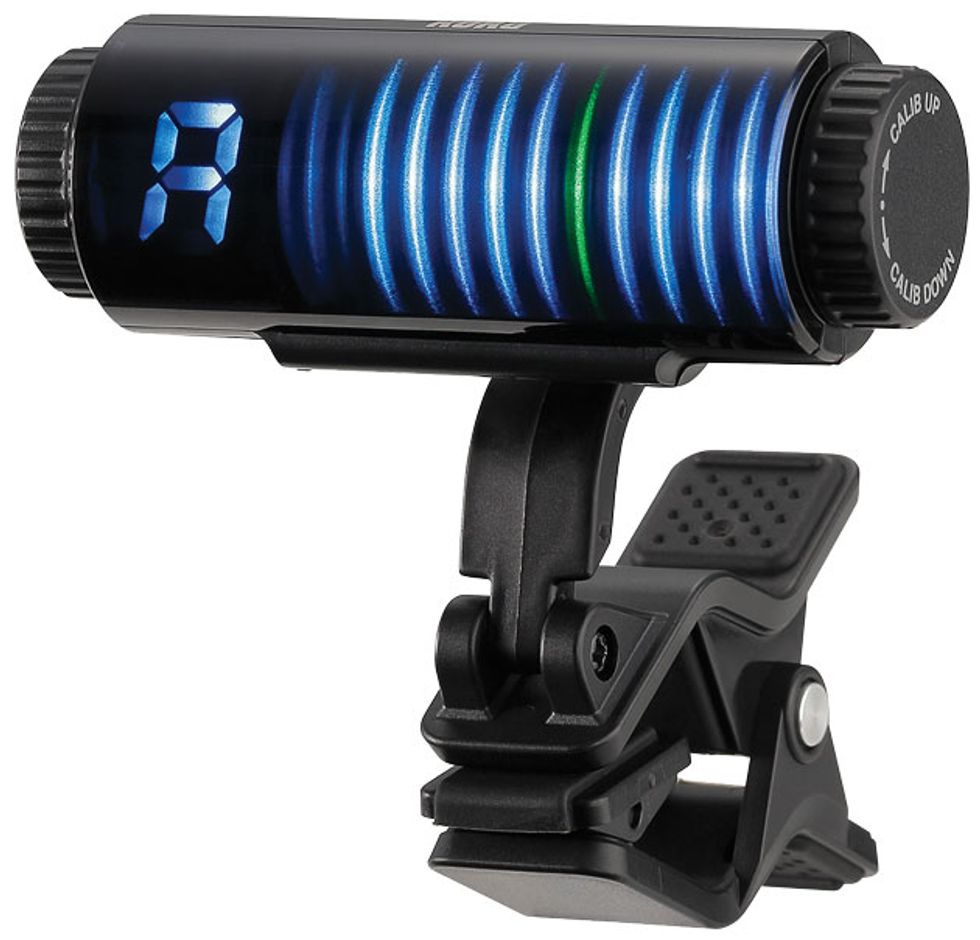 KORG Sledgehammer Pro
This tuner features an ultra-bright 3D display, calibration controls, and pitch-detection accuracy to a tenth of a cent.
$29 street
korg.com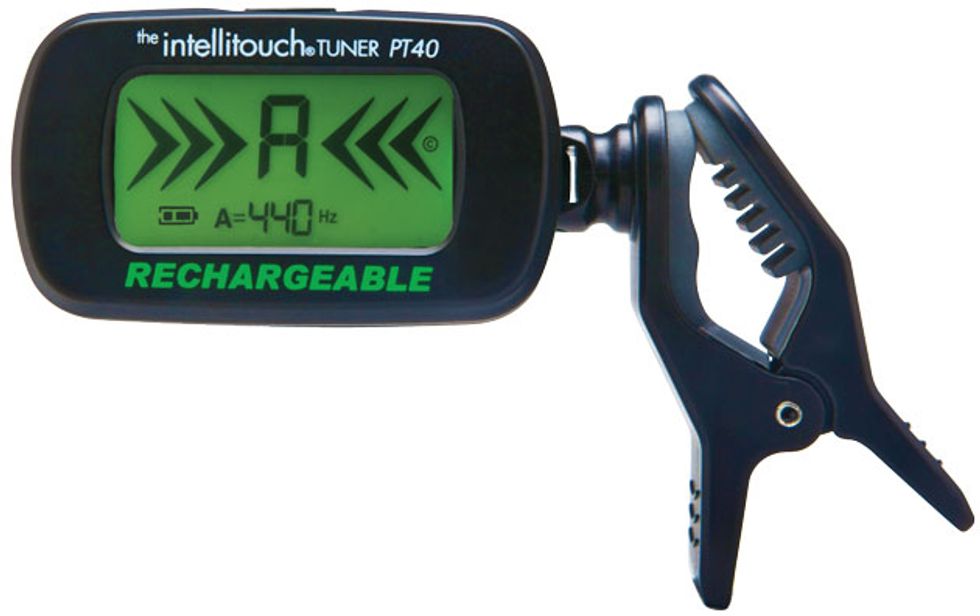 ONBOARD RESEARCH Intellitouch PT40
The PT40 ignores background noise through vibration-based tuning. It boasts a large, backlit display, and you can recharge its lithium-ion battery via the included USB cable.
$49 street

onboardresearch.com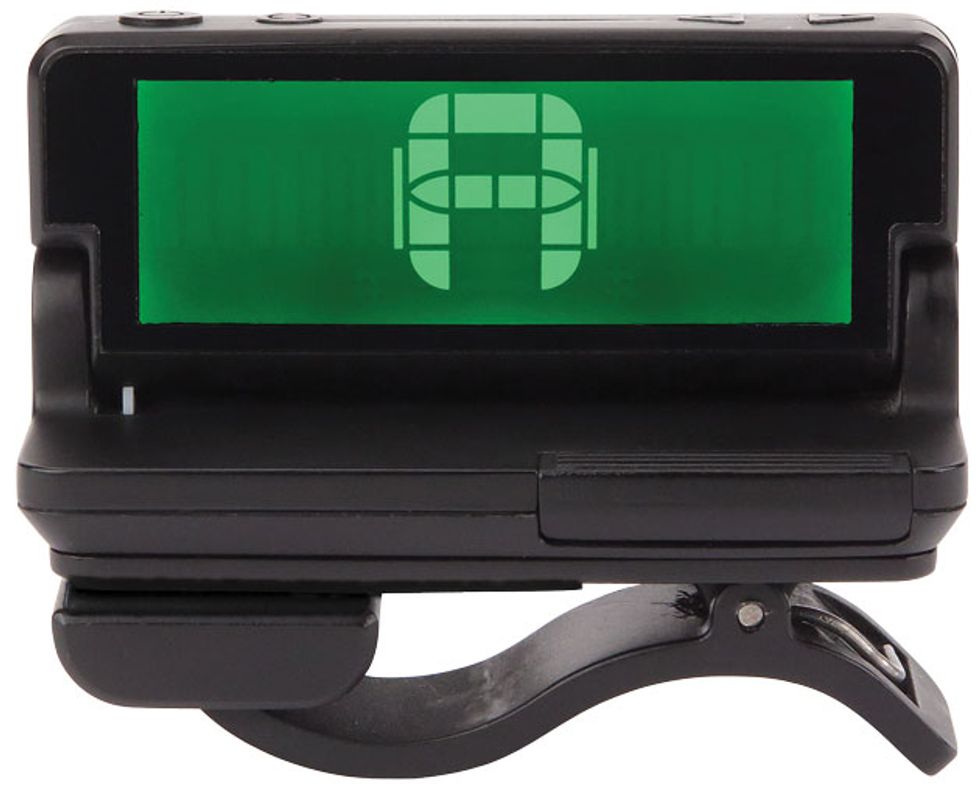 D'ADDARIO PW-CT-10 NS
This headstock tuner for guitars, basses, and other stringed instruments uses a piezo sensor and features a large multi-color display for easy tuning in noisy and dimly lit situations.
$29 street

daddario.com