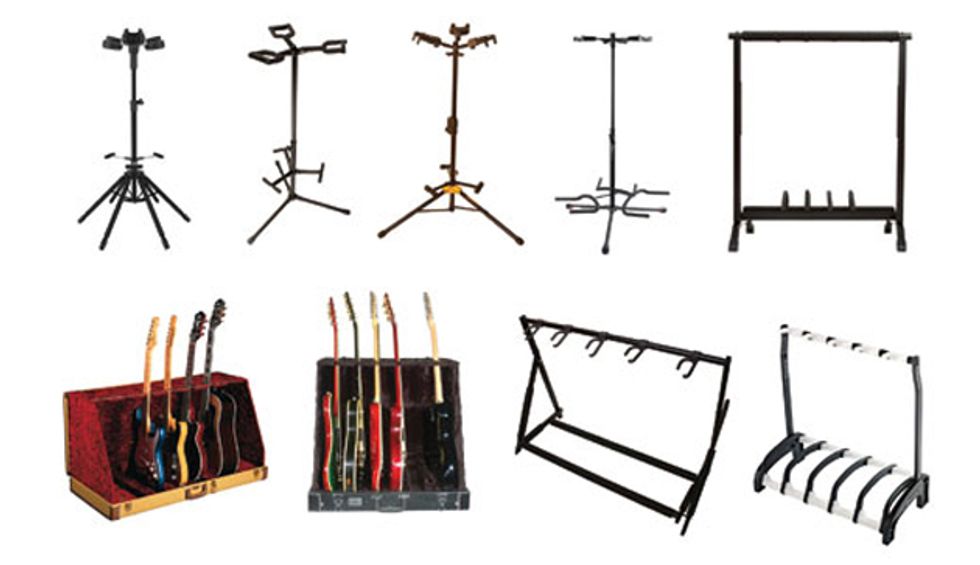 Is one guitar enough for you? Didn't think so. At home, onstage, or in the studio, you need to have your favorites at the ready. We've corralled some options that securely group your instruments for quick changes, but don't demand much stage or van real estate.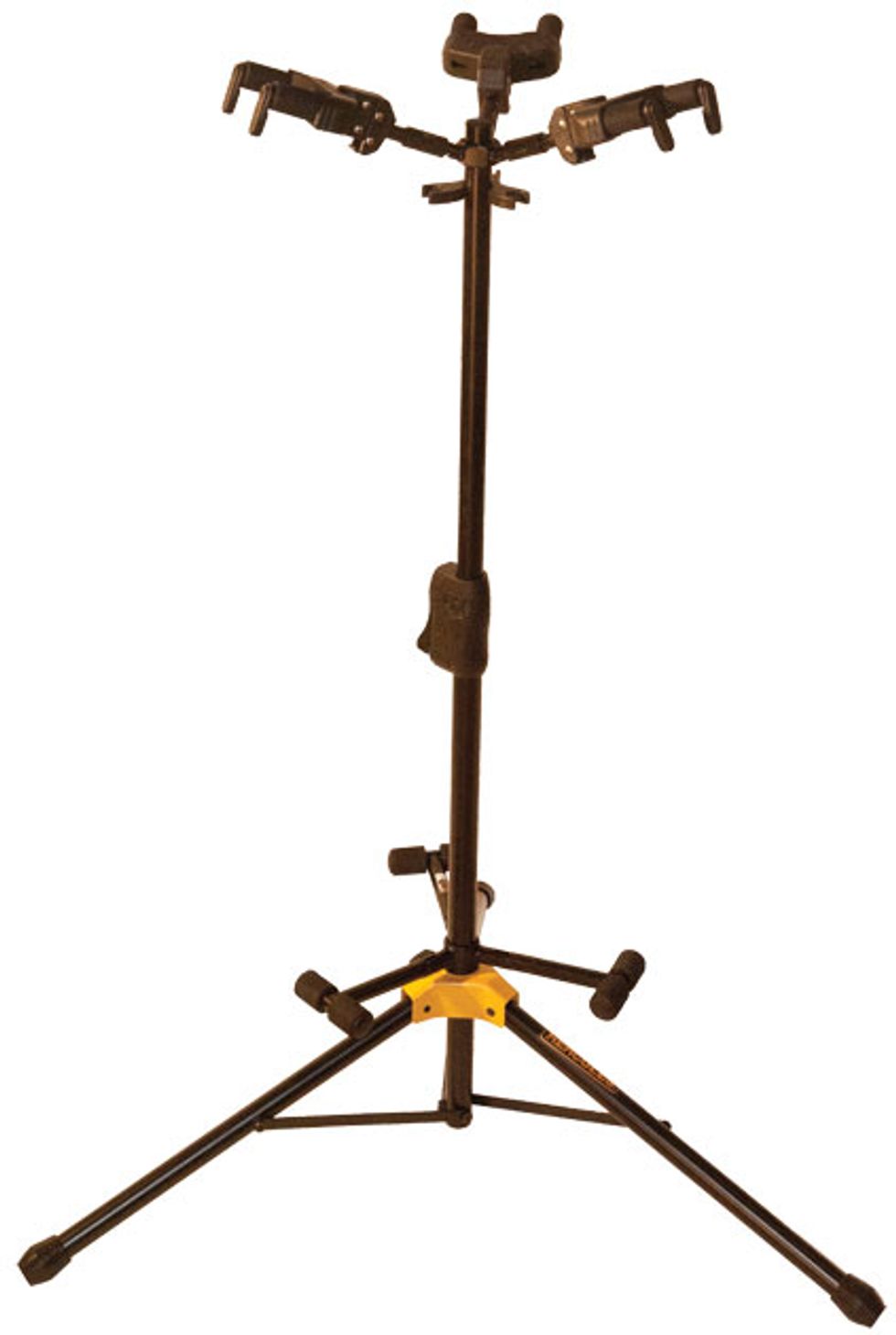 HERCULES GS432B
This stand features a trio of "Auto Grip System" yokes, folding backrests, and specially formulated foam at all contact points. Optional carry bag available for easy transport.
$69 street
herculesstands.com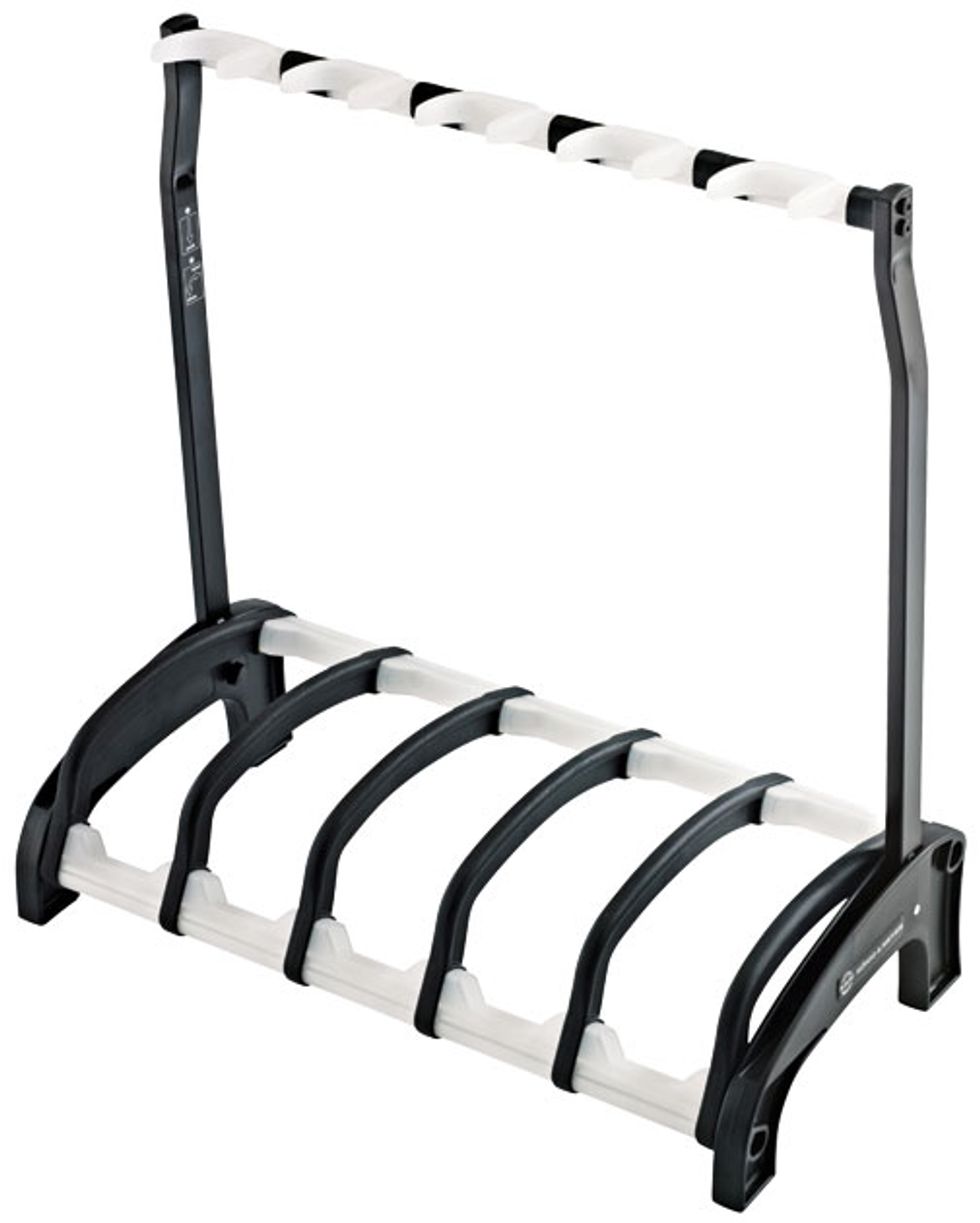 KÖNIG & MEYER Guardian 5
This stand holds five instruments securely while saving space and providing an easy overview of your axes. Sub-divided support arms with integrated pick holders leave the strings untouched.
$239 street
km-america.com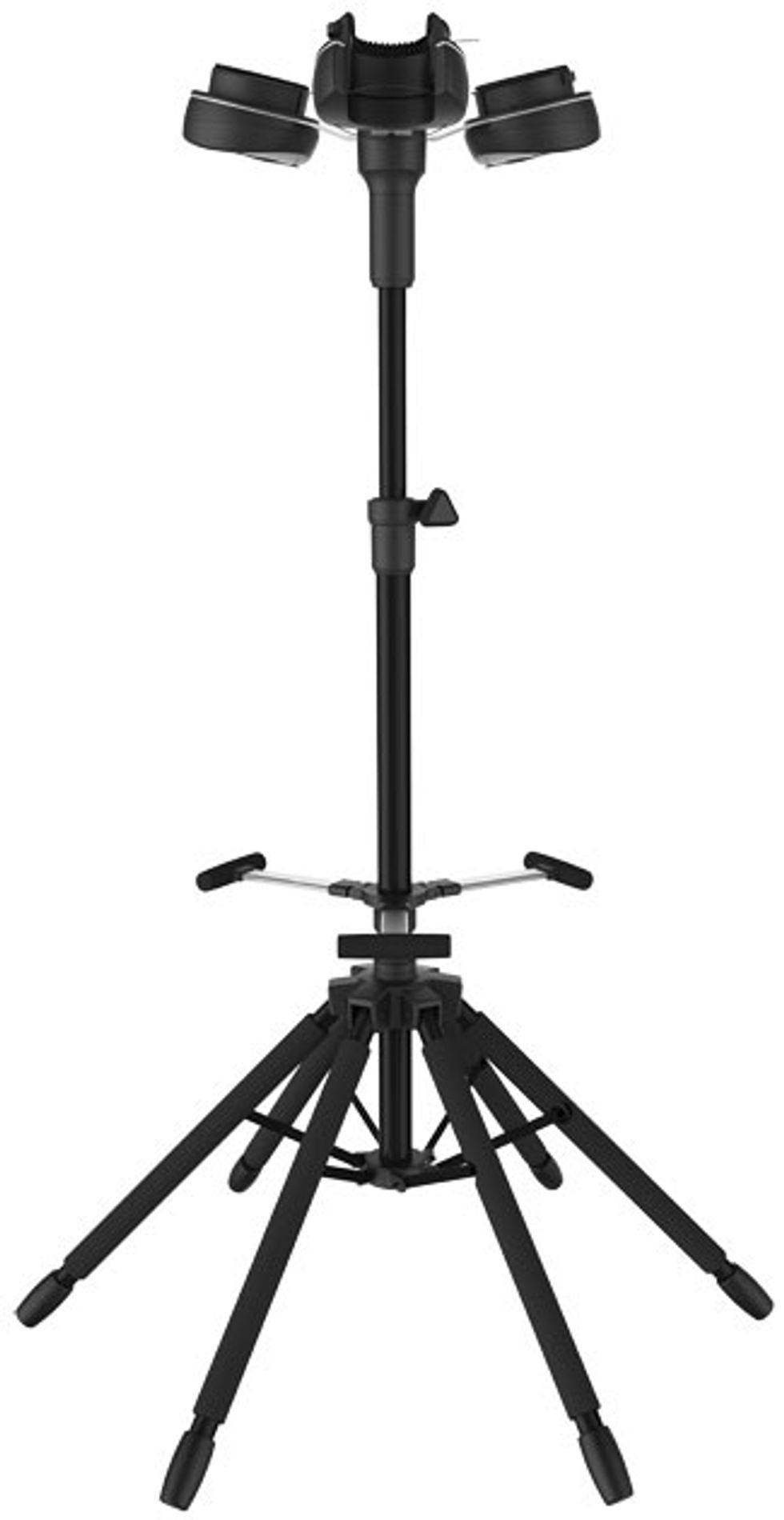 D&A GUITAR GEAR HYDRA
This ultra-stable stand with a lifetime guarantee features the patented "Headlock" gravity-activated hanger system and a six-point base that can maintain stability at up to 30 degrees of tilt.
$199 street
heydna.com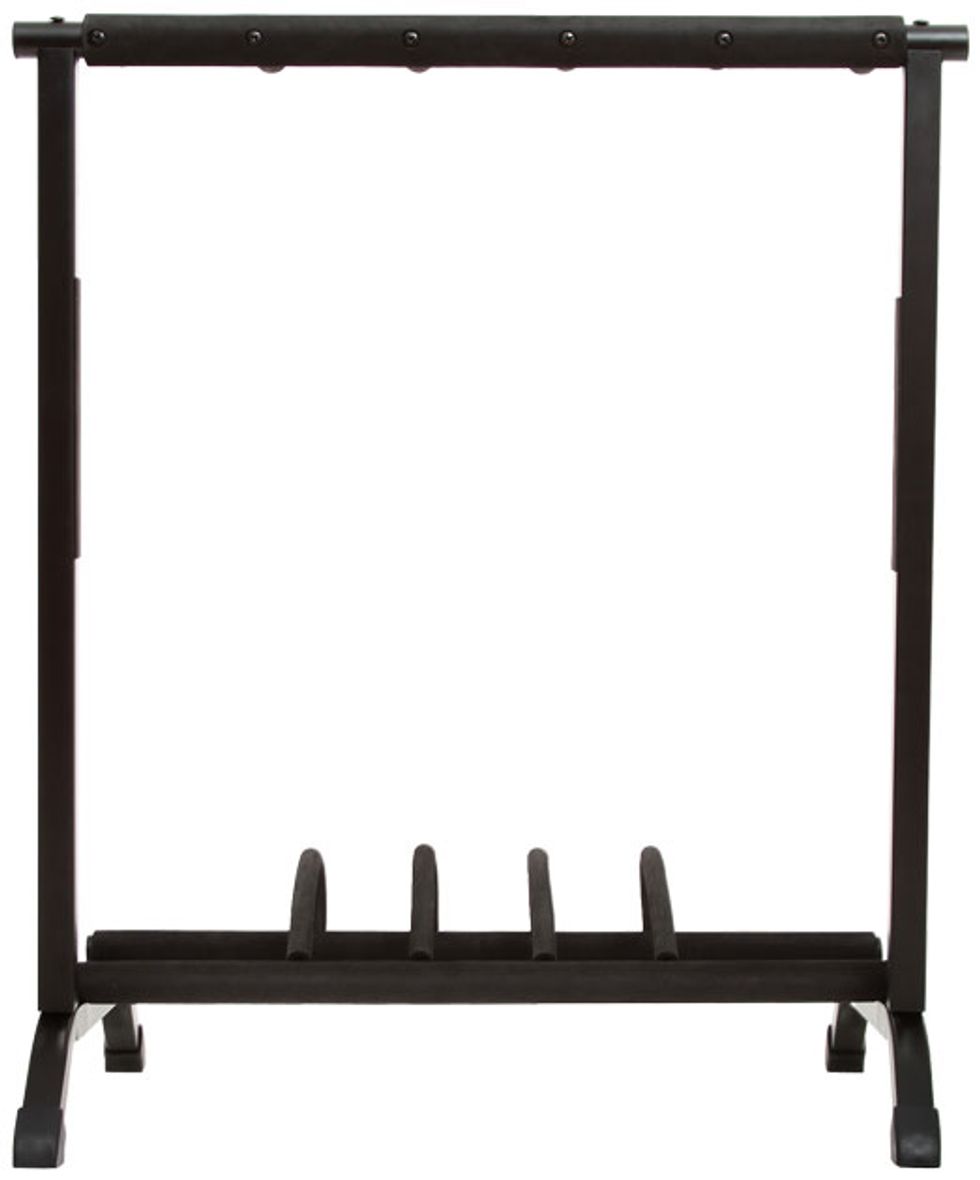 ON-STAGE STANDS GS7561
The wide, stable bass of this foldable stand can support five instruments in single file, supported by a padded yoke and base.
$57 street
on-stage.com