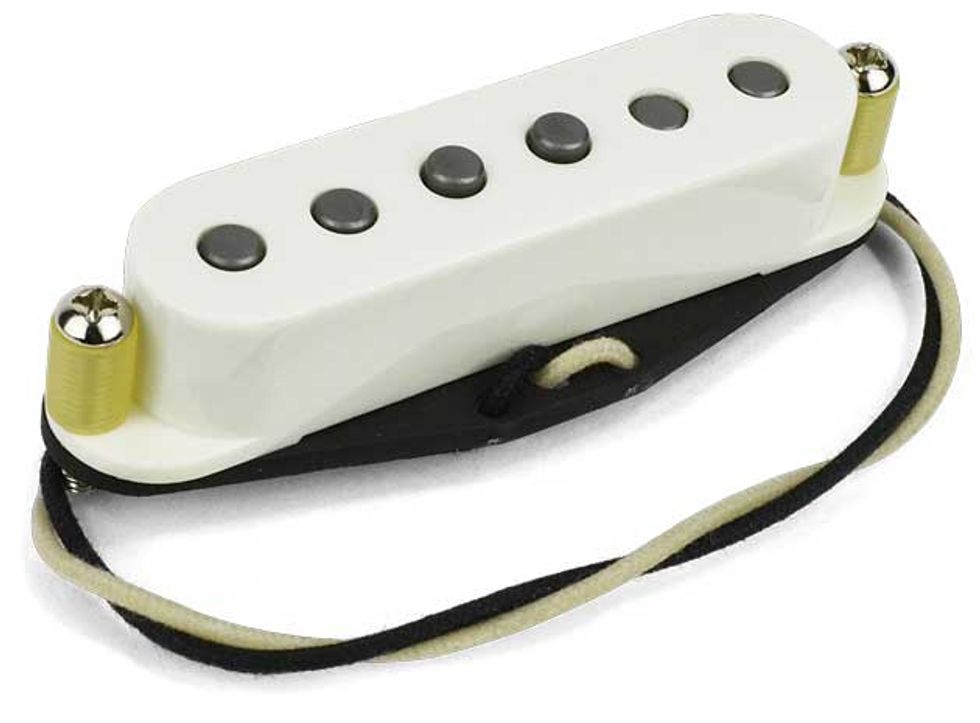 Burgaw, NC (November 25, 2015) -- Mojotone has announced the release of their latest pickup design, Quiet Coil. In an effort to create a series of noise-canceling Strat pickups that look, sound and feel like traditional single coil pickups, the company set out with the idea of using only the exact same materials used in making vintage Strat pickups. Quiet Coils contain no PC boards, batteries, stacked coils or any other components commonly associated with hum-canceling pickups.
Mojotone's pickup designer, David Shepherd, takes it one step further saying, "Quiet Coils also completely eliminate the common problems associated with standard single coil Strat pickups. The player never has to worry about string spacing and radius issues or the magnets pulling the strings out of tune. You can adjust the pickups closer to the strings and bend the strings heavily without losing focus or sustain."
Quiet Coils are currently available in two models: '58 Quiet Coil and '67 Quiet Coil. Both are modeled after their respective vintage predecessors and promise to deliver true and unadulterated Stratocaster tones without any unwanted 60-cycle hum.
Quiet Coils are available as single pickups and in sets of 3 with color options in White, Aged White and Black. MAP: $79.95/single or $229.95/set of 3.
Quiet Coils will be available in January 2016.
For more information:
Mojotone