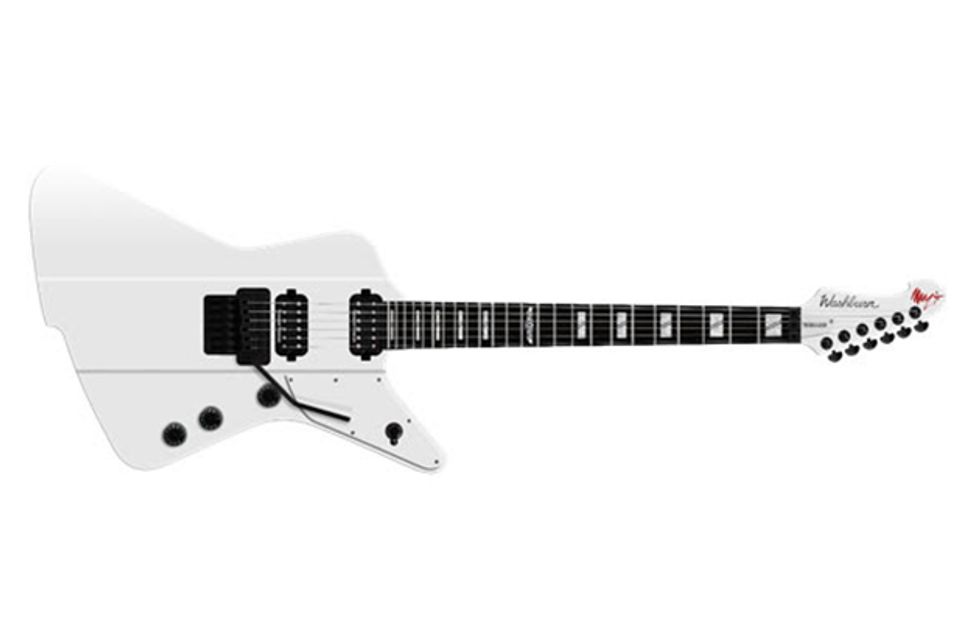 PXZ-MM20FR
Buffalo Grove, IL (February 1, 2016) -- Washburn Guitars expands the Priestess range, introducing two new models.
PXZ-MM20FR: Marzi Montazeri's signature model. 25 1/2" scale, Mahogany body and neck, ebony fingerboard, Buzz Feiten Tuning System, Floyd Rose 1000 vibrato w/ oversized brass block and spring silencers, Super Jumbo frets, Grover 18:1 tuners, Seymour Duncan USA SH1N / SH4B pickups, custom Marzi Montazeri wiring.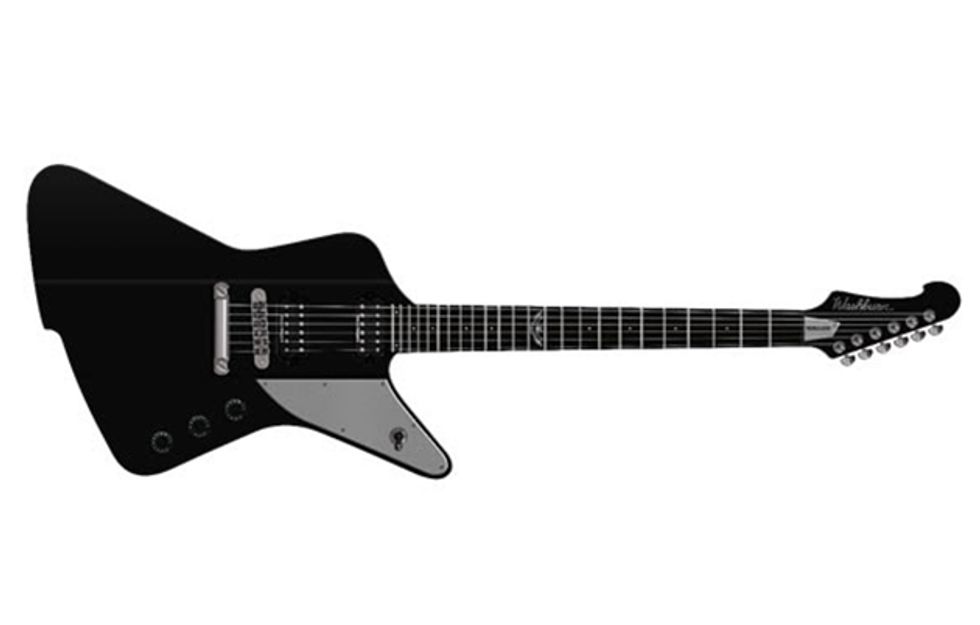 PXZ-200B
PXZ-200B: Based on Marzi Montazeri's "The Priestess" guitar. 25 1/2" scale, Mahogany body and neck, ebony fingerboard, Buzz Feiten Tuning System, Tune-O-Matic bridge, Super Jumbo frets, Grover 18:1 tuners, Duncan Designed HB101/HB103 pickups.
With groundbreaking musicianship and energetic showmanship, Marzi Montazeri, aka "The High Priest of Distortion", a guitarist and producer from Houston, Texas, has been dominating the metal scene in his hometown for over a decade. Marzi has been the one constant draw for fans throughout the years bringing varying styles to his music and redefining electric guitar techniques while changing the sound, structure, and style of the instrument itself.
In the 1990s Marzi joined Superjoint Ritual, with long time friend Phil Anselmo as lead vocalist. In March of 2010, Marzi rejoined forces with Anselmo in the band Philip H Anselmo & The Illegals to work on what has become to be Anselmo's first solo project since Pantera.
On January 8, 2013, Phillip H. Anselmo & the Illegals released their first EP titled "War of the Gargantuas" after three years of innovative, powerful, and extreme hard work.
Later on that year, on July 13, 2013, the Illegals released a truly masterful and powerful album titled "Walk Through Exits Only", which debuted at #35 on the "Billboard Top 200" charts on its opening week. Shortly after, on October 24, 2013, The Illegals and Scion A/V released their second EP titled"Housecore Horror Film Festival 2013".
In 2015 Marzi has been working on some new and exciting projects. These include: the score and soundtrack for the horror movie "Hairmetal Shotgun Zombie Massacre", his southern metal album with his band "Heavy As Texas", and his"Heavy Mellow" project which will feature the lighter and more ambient side of his music. Marzi is also working on a new and extreme metal project that will be announced this year.
Parallaxe is Washburn's metal guitar series focusing on the worldwide rock/metal market and aiming to serve it with dedicated and advanced guitar technology. The line includes features that the most demanding rock/metal players have requested for years. It is stage & studio ready and packed with unique features such as the Stephen's Extended Cutaway, Buzz Feiten Tuning System, Spring Silencers, big brass trem blocks, super jumbo frets, EverTune bridge and USA hardware & electronics.
For more information:
Washburn