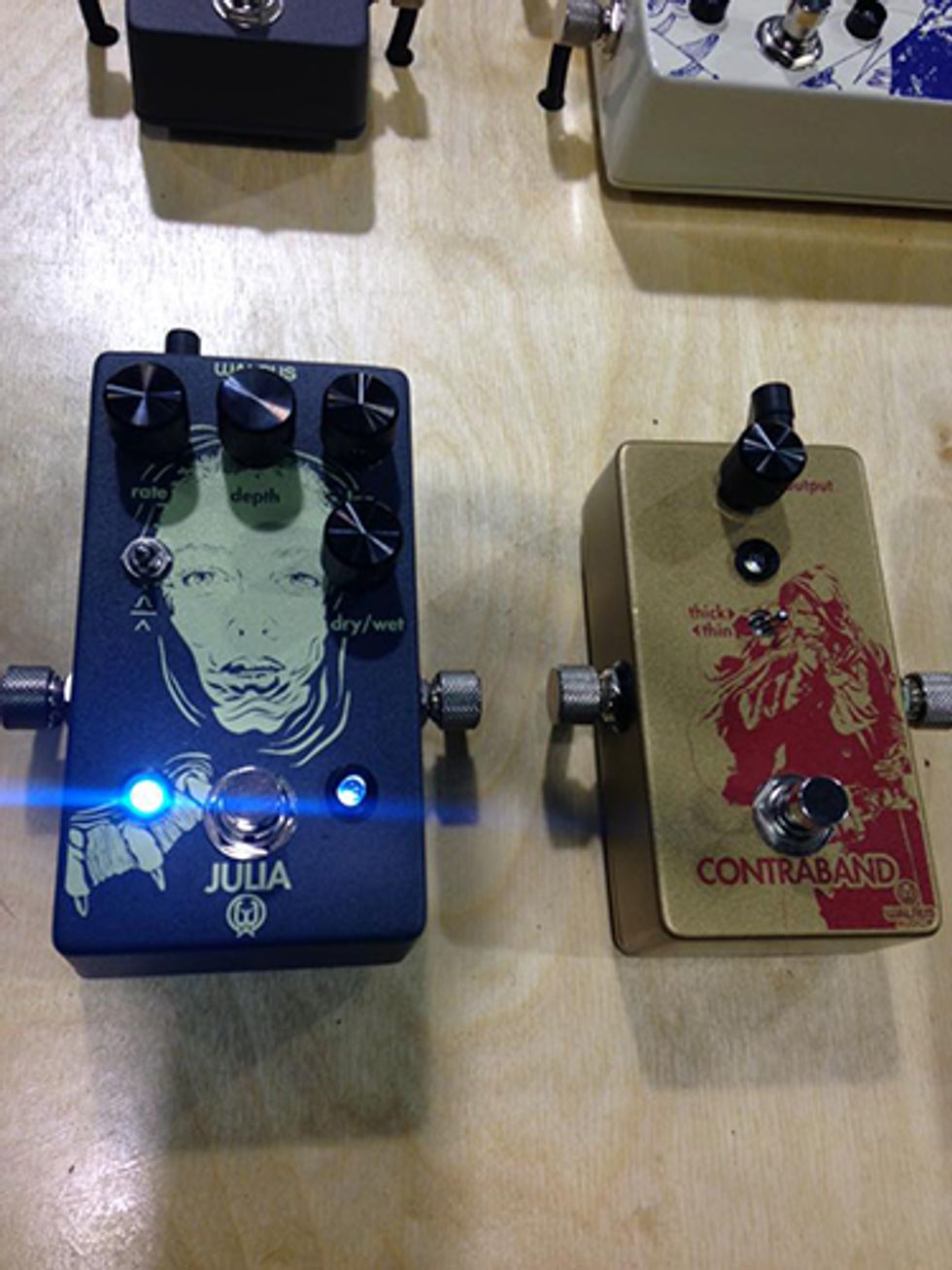 Walrus Julia and Contraband
Walrus Audio 's prodigious output continues to impress. These two new pedals, the Julia chorus/vibrato is fat, lush, and warblingly rich--better still it's got a chorus/vibe blend control that helps you dial in very specific modulation shades. It'll be about 200 bucks. The Contraband is as simple as they come...a one-knob silicon fuzz and a fat/thin switch that transforms the fuzz from merely searing to face ripping. Nice work as always Walrus!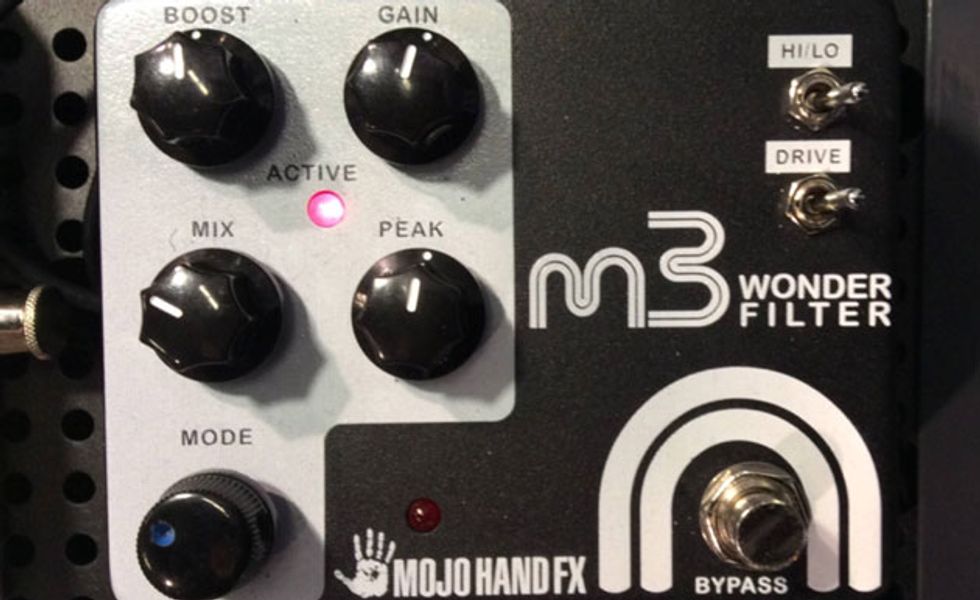 Mojo Hand FX M3 Wonder Filter
Mojo Hand FX, which is now run by Cusack Music's John Cusack, brought the M3 Wonder Filter to NAMM. It's a pretty great-sounding take on the Mu-Tron that packs a lot of versatility into a much smaller enclosure.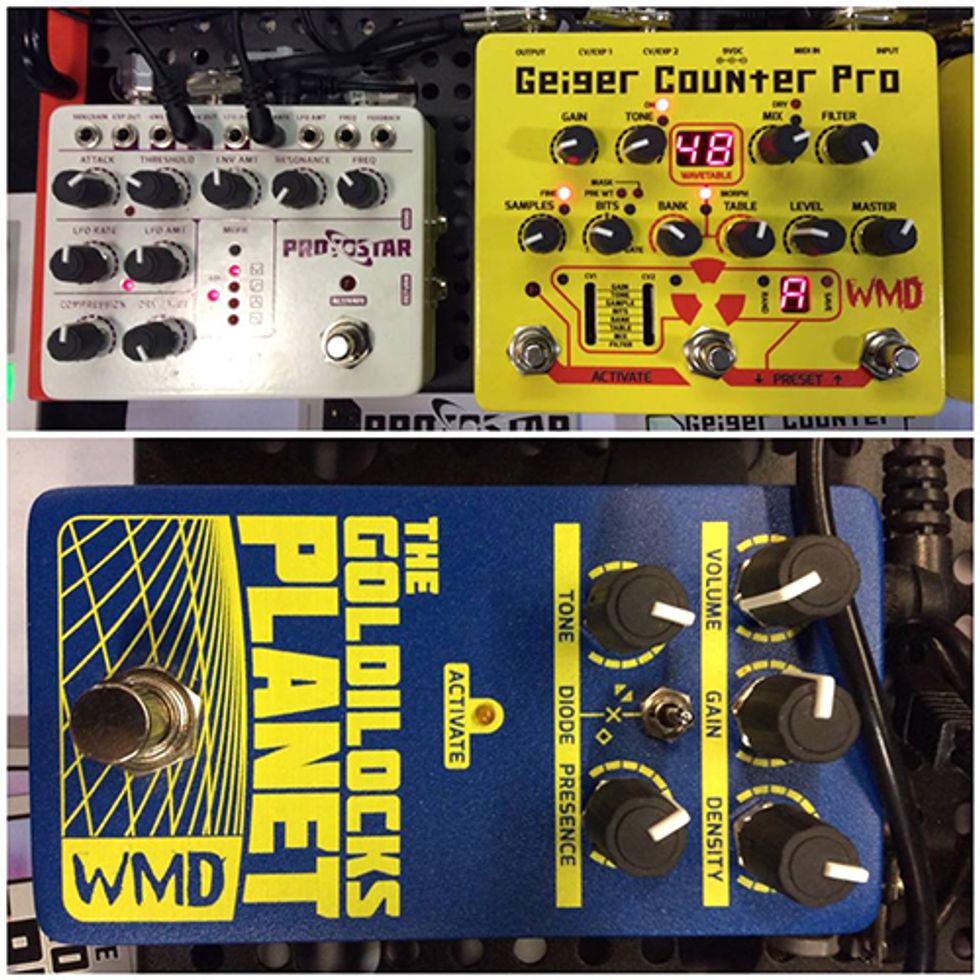 WMD ProtoStar, Geiger Counter Pro, and Goldilocks Planet
WMD brought three super-cool new stomps to ‪NAMM‬. The ProtoStar (top left) combines powerful filter sounds (four modes) with modular-synth-like 9mm-jack routing options that exponentially expand the possibilities. The Geiger Counter Pro fuzz (top right) features 16 footswitchable presets, assignable CV inputs, MIDI control, and a randomizer—and, despite appearances, we're assured it's simpler to operate than previous Geigers. Meanwhile, the Goldilocks Planet is a straightforward distortion with three diode-clipping modes.