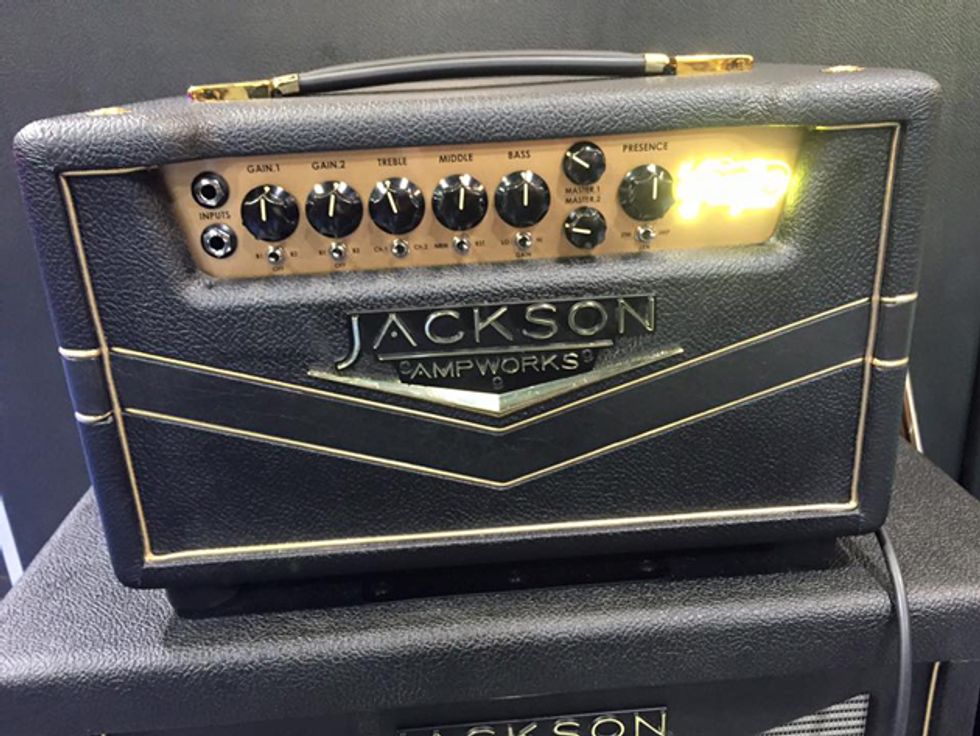 Jackson Ampworks El Guapo
Who likes gain? Jackson Ampworks brought the fire-breathing El Guapo to NAMM. It packs 100-watts via four EL34 tubes. The first channel is based on a '68 Super Bass and the second channel is reminiscent of a hot-rodded Super Lead. Each channel has independent gain and master volume along with a global voicing switch that moves between a JTM, JMP, and the company's own JXN settings. It will street for $2795 and will be available in a few months.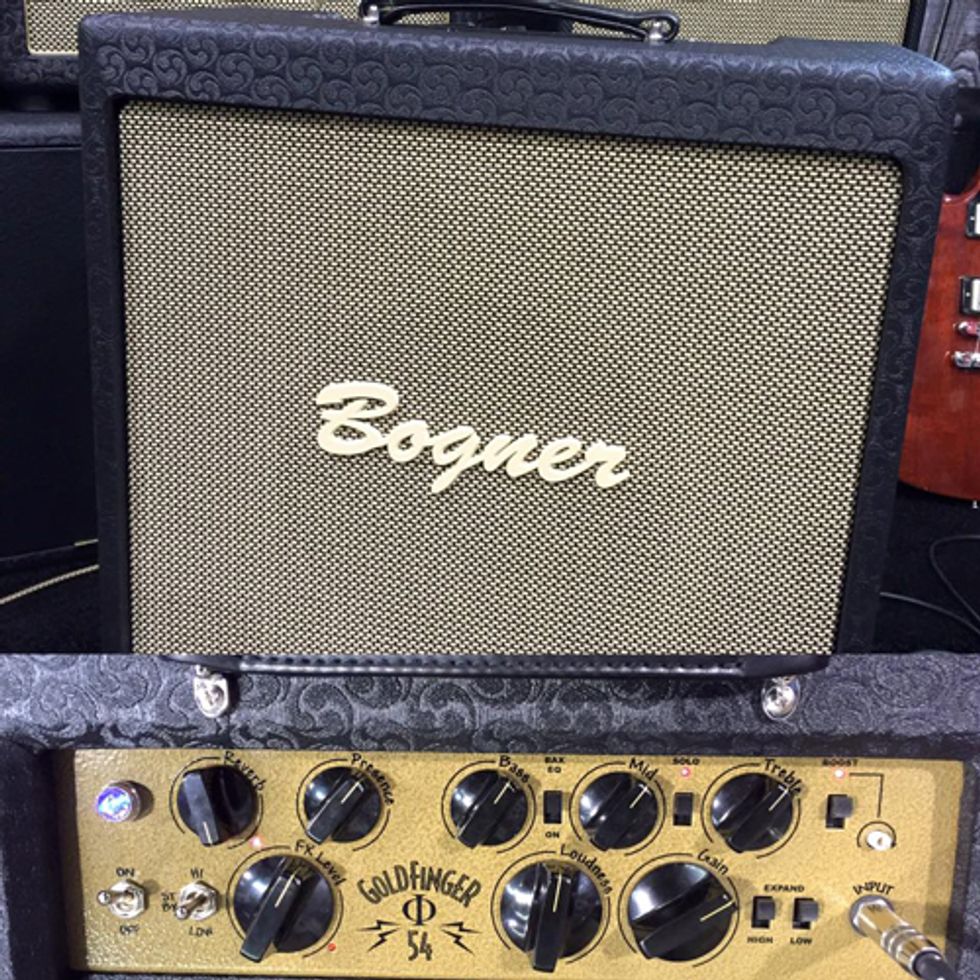 Bogner Amplification Goldfinger 54 Phi
We caught up with Bogner Amplification to check out his new single-channel Goldfinger 54 Phi. In true Bogner fashion, it's a pure rock machine that uses both 6L6 and 6V6 tubes to cop some tweed-style tones. The breakup was harmonically rich and full of warmth. The combo will be around $3k and should be available soon.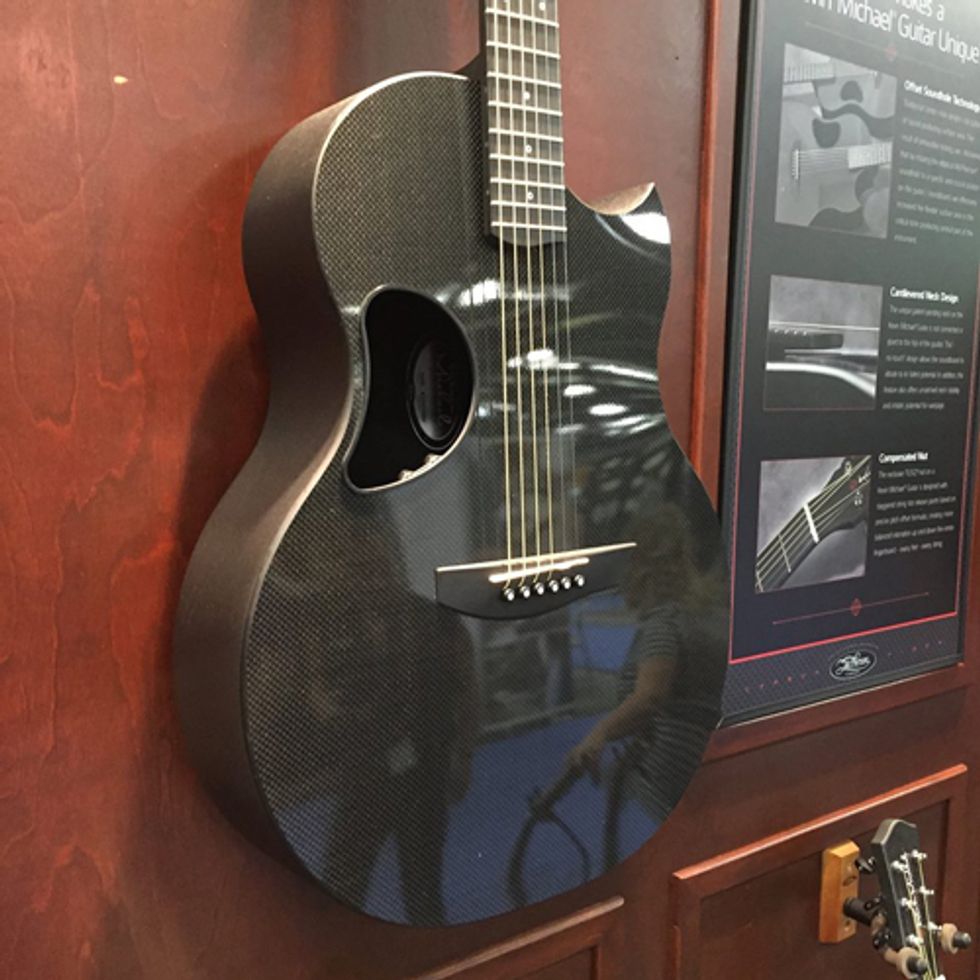 Kevin Michael Sable
Kevin Michael Carbon Fiber Guitars is at NAMM with their first full-size carbon-fiber offering. The 14-fret Sable has a 25.5" scale, offset soundhole, a soft-V neck profile, and is outfitted with an L.R. Baggs 9V Element system that's custom EQ'd for Kevin Michael guitars.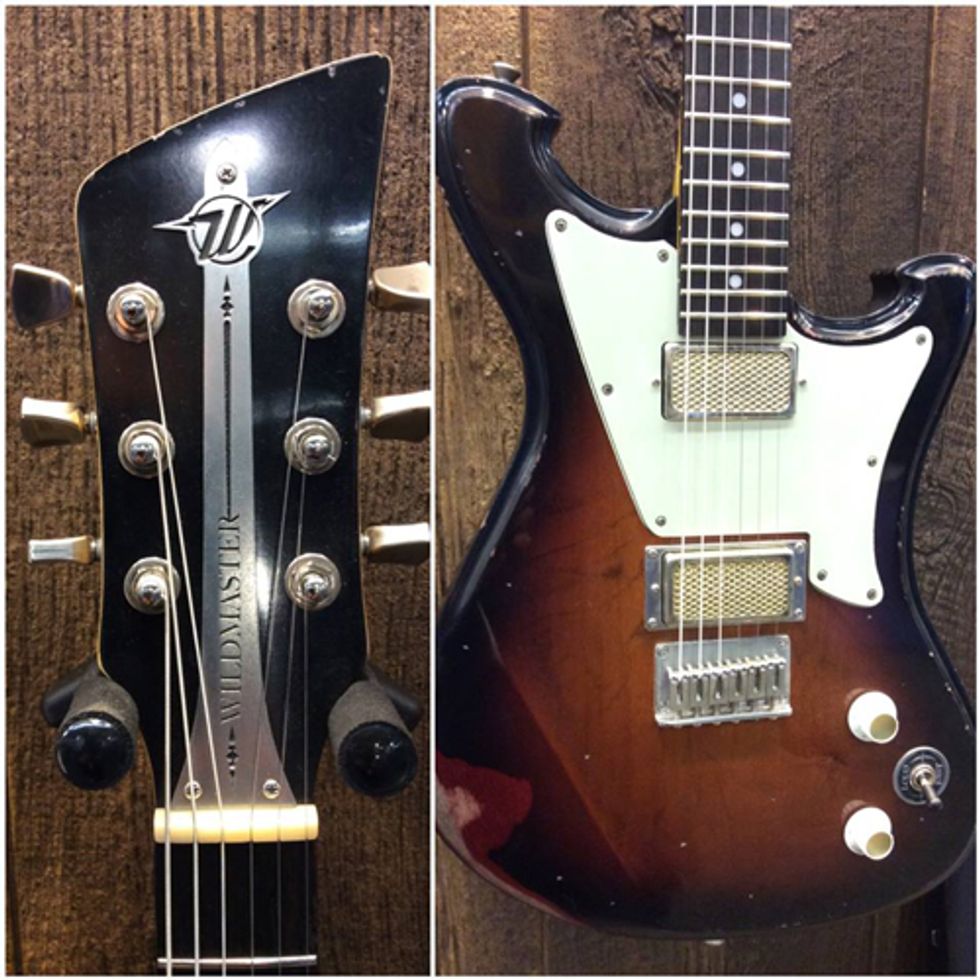 Wild Customs
One of the most intriguing new lines of electrics we've seen at NAMM comes from French outfit Wild Customs. Their booth featured a wall full of about two-dozen head-turners, with the newest being this 25.5"-scale Wildmaster Gold Foil Relic. It features an alder body, 12"-radius neck, and Mojo pickups from the U.K.