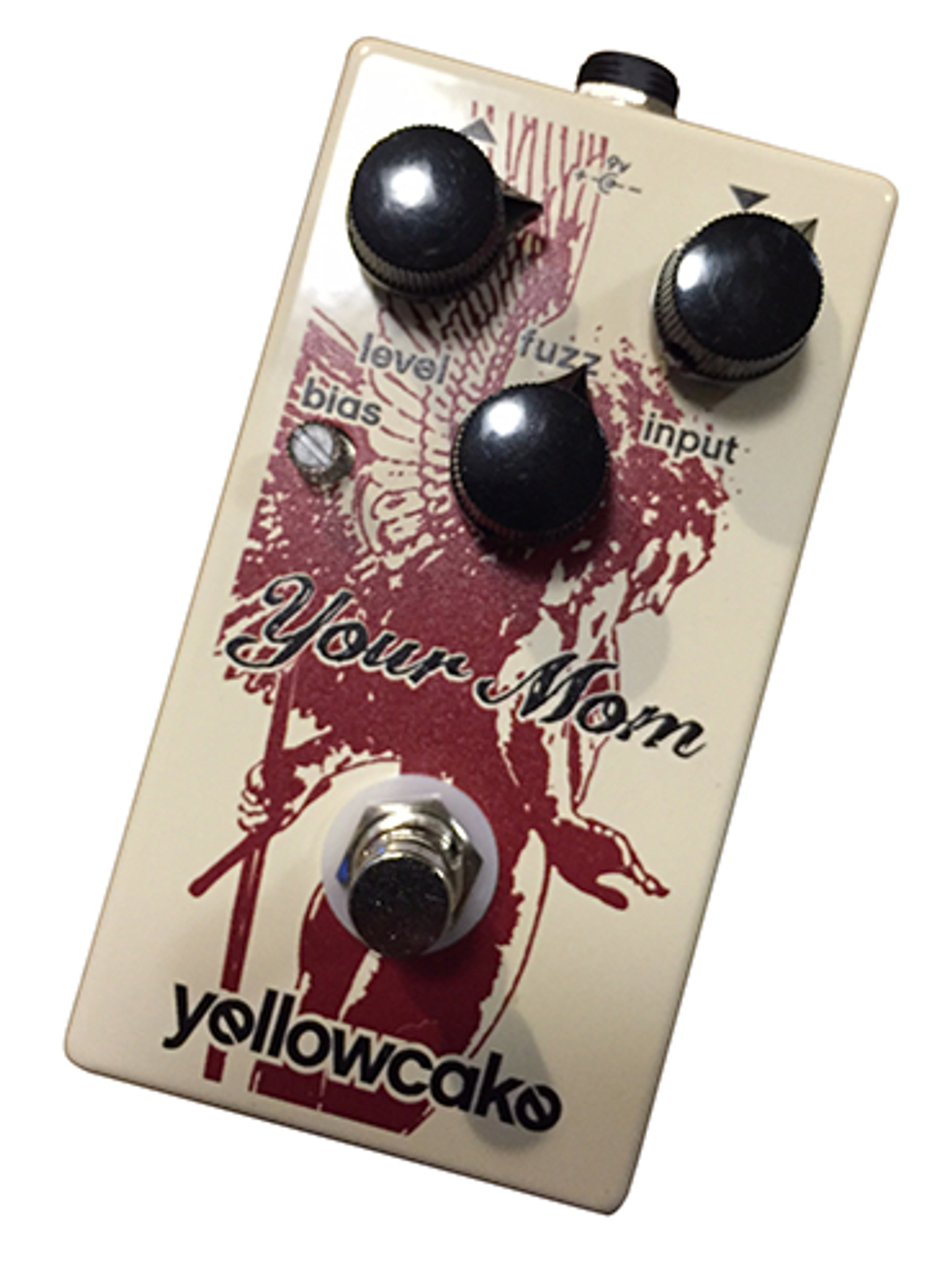 Tuscaloosa, Alabama (February 25, 2016) -- Introducing Your Mom. A versatile germanium/silicon transistor hybrid fuzz. Plenty of tonal possibilities with 'Your Mom', ranging from a nice overdrive to a decently heavy, yet manageable fuzz. Plenty of overall output volume as well.The clear bias trim knob starves the circuit in a fun and usable way.
Features:
Input- Adjusts from a clean to dirty fuzz signal.
Fuzz- Overall fuzz control.
Bias- Adds to the signal breakup by starving the circuit.
Level- Total output volume.
Complements the front end tube amp while nicely mixing wonderfully with a mild dirt channel. Stacks nicely with an overdrive pedal as well. Versatile overdrive to fuzz range, for plenty of tonal options.
Gain range versatility from overdrive to sputtery fuzz
Powder-coated UV printed enclosure
True bypass switching
9v Battery or 2.1mm negative center 9vdc adapter
Current draw approximately 4mA
Isolated power supply use recommended
Hand assembled and hand-wired
Price: $185.00
For more information:
Yellowcake