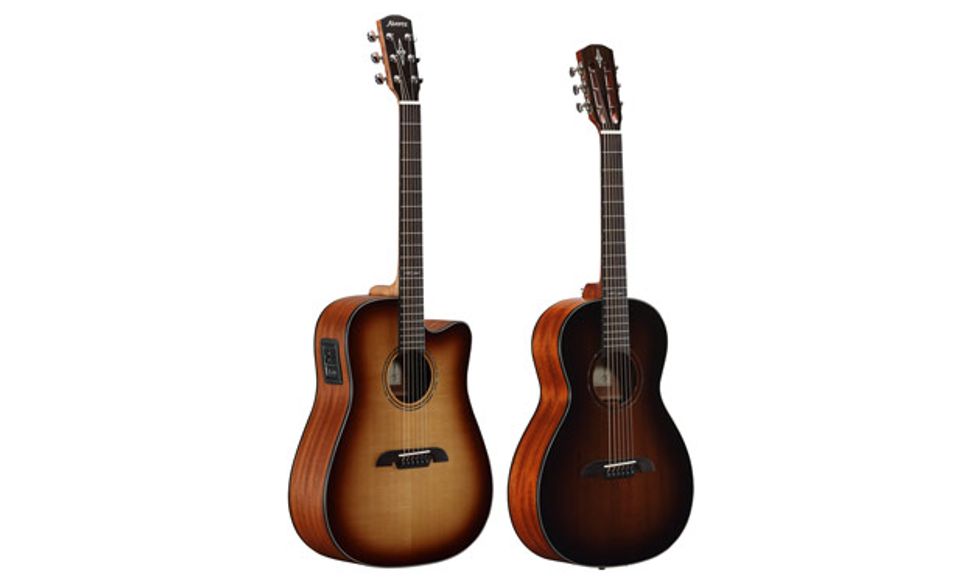 St. Louis, Missouri (June 15, 2016) -- After a fantastic launch and response at winter NAMM, Alvarez proudly announces the company is shipping their Artist Series Shadowburst models. Shadowburst is a high-end, edge-burst finish with a rich gradient of balanced color, and was previously available only in our Masterworks Series.
"Getting our Artist Series Shadowburst models to consumers is a milestone moment for us," said Chris Meikle, Head of Development at Alvarez and Senior Vice President of St. Louis Music. "A shadowburst finish takes a greater amount of production and time than other finishes. We've worked hard to hone the process and are proud to deliver such a quality finish at the Artist Series price point."
The Alvarez Shadowburst is an edge burst finish which gives a deep gradient of balanced color over the top grain and a mirror-like, glassy shine. Application is heavily researched and developed to ensure the superior aesthetic doesn't come at the cost of tone, and Alvarez has worked for years to bring a thinness and quality to their finish that is rarely found in imported instruments.
For more information:
Alvarez Guitars