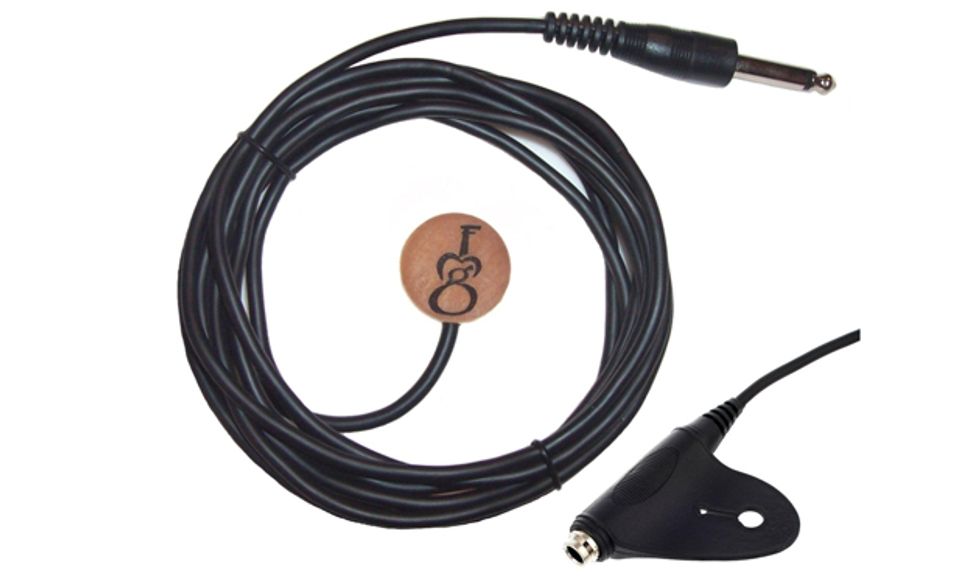 West Des Moines, IA (August 5, 2016) -- Adding to the company's line of acoustic products, GMF unveils the new AT-1 acoustic transducer pickup. The AT-1 is a high quality, easy to use and affordable "stick on" pickup.
Designed to pick up vibrations from any acoustic soundboard be it on a classical guitar, violin, harp, or even a piano. The AT-1 can be used as the sole pickup or to augment built-in pickup systems. All musicians would benefit from having one or more of these stick-on pickups as they your on board system decides to die.
AT-1 highlights include:
Instant-mount (no tools required)
Crisp and clear tone
Great for strumming and delicate fingerstyle playing
(2) cable options - studio-quality 10' cable with 1⁄4" plug or 2' cable with strap pin jack.
Works with any guitar amplifier (acoustic or electric), or plugged directly into P.A. systems or mixing consoles
Suggested retail price is $69.00 with an average street price of $39.00.
For more information:
GMF Music