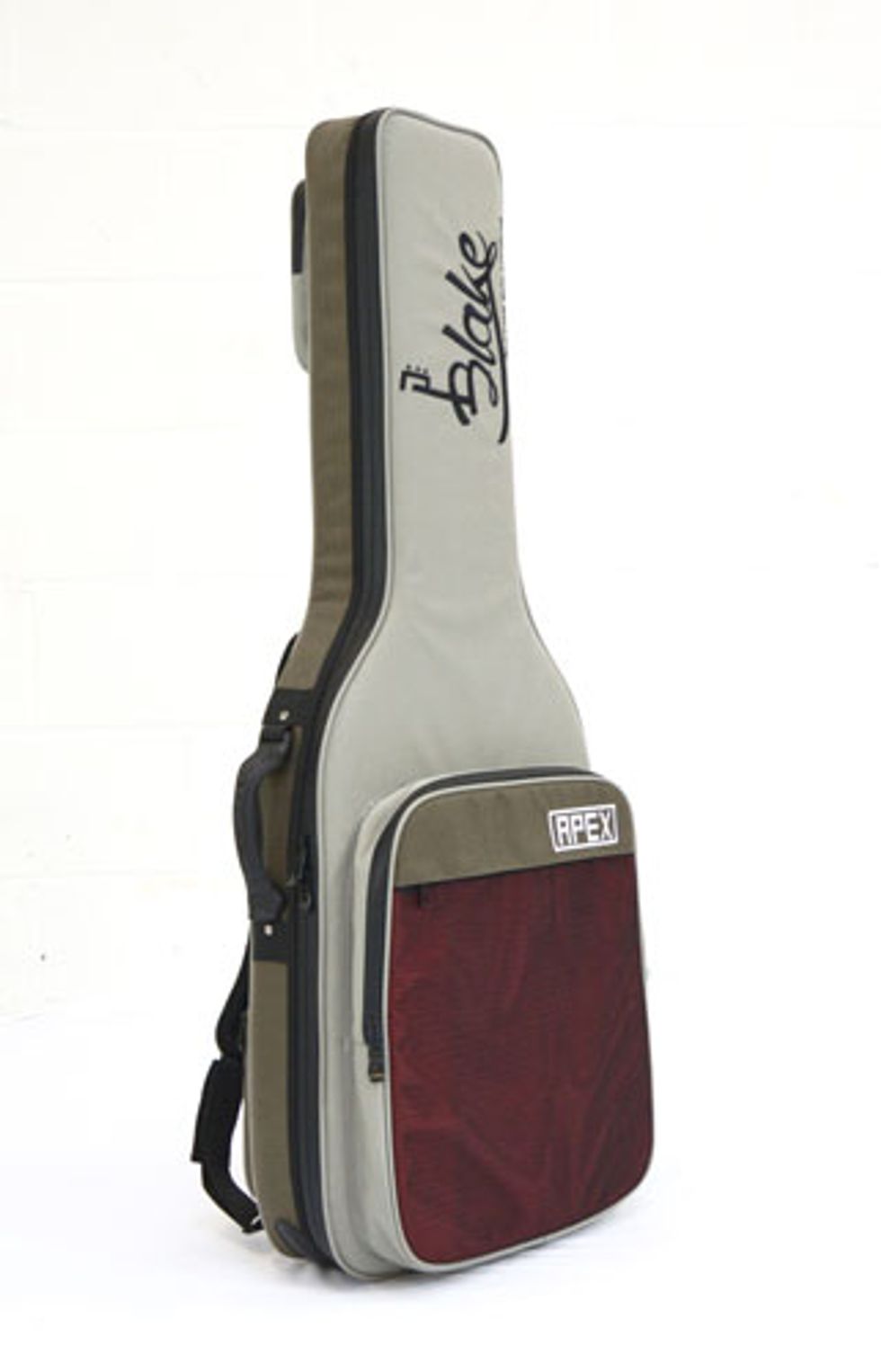 Cheshire, UK (October 27, 2016) -- Making their first product debut, Blake Guitar Solutions created a guitar case that meets the everyday needs of both the working musician and the traveling guitarist.
Offering a superior level of protection to competing soft cases, the Apex guitar case also boasts a better level of carrying comfort, storage capacity, and quality of construction. Placing a guitar into the Apex feels just like putting it into a hard case – it gives you the peace of mind but none of the awkwardness whilst traveling.
Features:
Designed to fit 95% of solidbody electric guitars, but will also fit small semi-hollow guitars like the ES-339.
Deluxe interior fur lining most commonly found on hard cases.
Rigid front and back panels for extra protection.
Ergonomic back support carrying system.
Neck lock and strap button protection.
High quality waterproof zips and water resistant nylon exterior.
The Apex case has already been endorsed by guitarist Antonis Lambrakis of the famous Greek trash metal band Exarsis.
The Apex guitar case carries a street price of £150.00 (inc VAT). It is available at select stockists and can also be purchased worldwide directly from the Blake Guitar Solutions website at www.blakeguitars.com.
For more information:
Blake Guitar Solutions