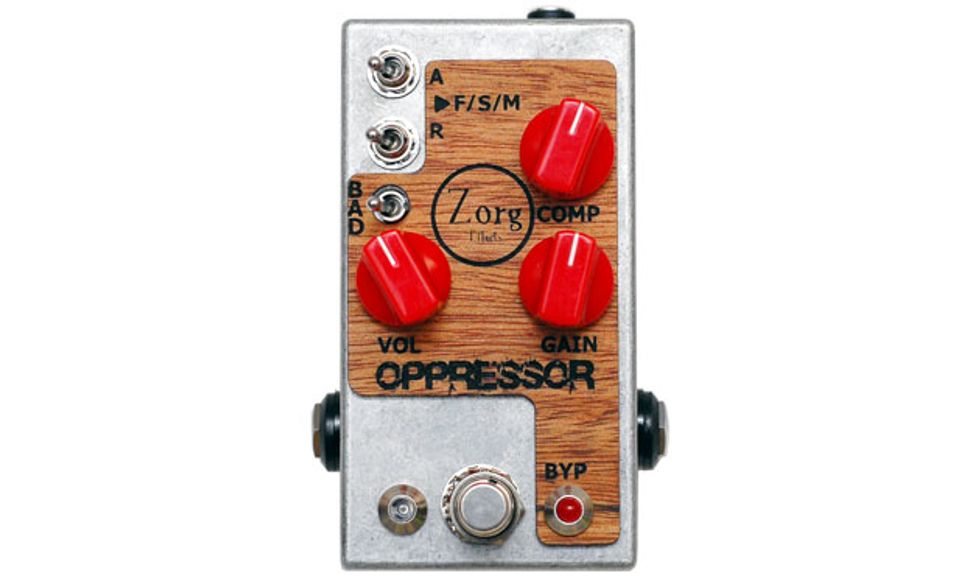 Toulouse, France (December 20, 2016) -- On the path to the ultimate, most transparent and fastest compressor, Zorg Effects just turned back and went the other way to engineer The Oppressor.
The Oppressor is an optical compressor with tons of controls in a small footprint. It delivers hot, smooth, tube-like sounds, up to a bit of crunch. The compression ranges from subtle to extreme thanks to the following features:
Nine clever combinations of attack and release values for easy setup via two switches.
Fixed ratio of 4, 6 or 8 on demand at command.
"Bad" switch for more gain, or less noise.
X100 gain minimum trough JFETs transistor for tube like sounds.
The Oppressor is available mounted or in kits. Retail price is 180€ mounted, kits range from 13€ to 90€ and are available at www.zorgeffects.com only. Shipping worldwide.
Zorg Effects handcrafts boutique pedals in France and is committing to high quality, accessibility, education and DIY.
Watch the company's video demo:

For more information:
Zorg Effects