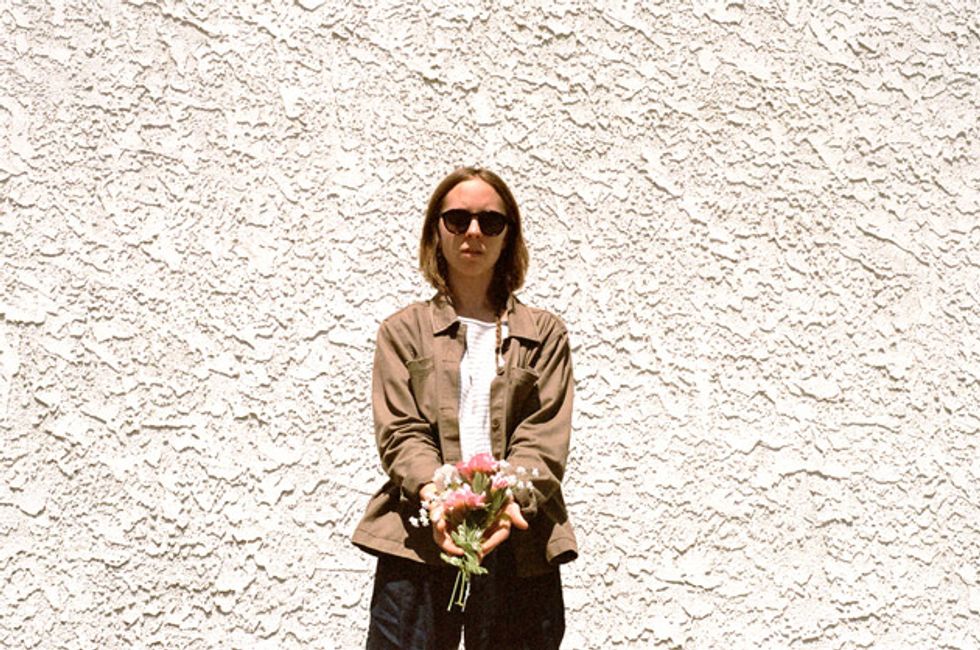 With her solo career now in bloom, Meg Duffy has become a bandleader, assembling a group to tour behind
her masterful album Wildly Idle (Humble Before the Void).
There's an old debate among musicians on the topic of musical literacy. Some claim that a working knowledge of theory and notation detracts from creativity, while others say the more you know, the greater your musicianship.
Meg Duffy, 26, a formally trained guitarist and singer-songwriter in Los Angeles by way of upstate New York, makes a strong case for the latter argument. Duffy's command of fretboard harmony and her melodic inventiveness—not to mention her mastery of effects pedals—have made her a busy collaborator. In the last several years, she's enhanced the music of indie artists like Kevin Morby, Mega Bog, and Weyes Blood, among others.
But Duffy's vision is best appreciated by spinning her debut LP, Wildly Idle (Humble Before the Void), which she released under the name Hand Habits. On the album, she sets her songs—as well as poetry by Kayla Ephros, Catherine Pond, and Lucy Blagg—to rich soundscapes that beckon you to peel back and discover their many sonic layers.
Reached via telephone, Duffy explained how she arrived at these uncanny sounds, how she captured them in the bedroom of a Los Angeles house, and about how music theory has informed her creative decisions.
"I use a DL4 to build soundscapes, and I also have the Electro-Harmonix 45000, a 4-track looping recorder that includes
some amazing effects.

There are so many great guitar sounds on Wildly Idle. What's their primary source?
I just used one electric guitar, and I've only ever had one. It's a Fender Lone Star Strat with a rosewood fretboard and single-single-hum Seymour Duncans. I use the tremolo system a lot. I made it really tight with an extra spring, too, because I don't like it when it has a lot of give. It's just not as physical when it's loose.
Why do you only have one guitar?
I've never found another guitar that I like that I was willing to spend money on. I've been thinking about getting a Jaguar or a Mustang, though. I want something that I can play behind the bridge. I had the pleasure of opening for Wilco, with another group that I play in, and it was great to hear those pointy sounds from behind the bridge. But yeah, I haven't gotten another guitar because I love mine so much.
What's your history with that Strat, and why do you love it so much?
It was the first guitar I ever bought for myself. I started out on an Austin Strat copy. After about a year, my uncle Richard, who is a luthier, was like, "Okay, now you should get a real guitar," and he took me to a place called Parkway Music in Clifton Park, New York. I went in wanting a white or seafoam green one, but I ended up liking this sunburst Strat so much I bought it. It was 900 bucks, which was a lot, because I was 18 and about to go to college.
The neck always feels so good to me. And I love the way the way the guitar sounds, although as my ear is evolving, I'm starting to recognize why it would be nice to have another guitar, in terms of tone. I don't always like the midrange on it.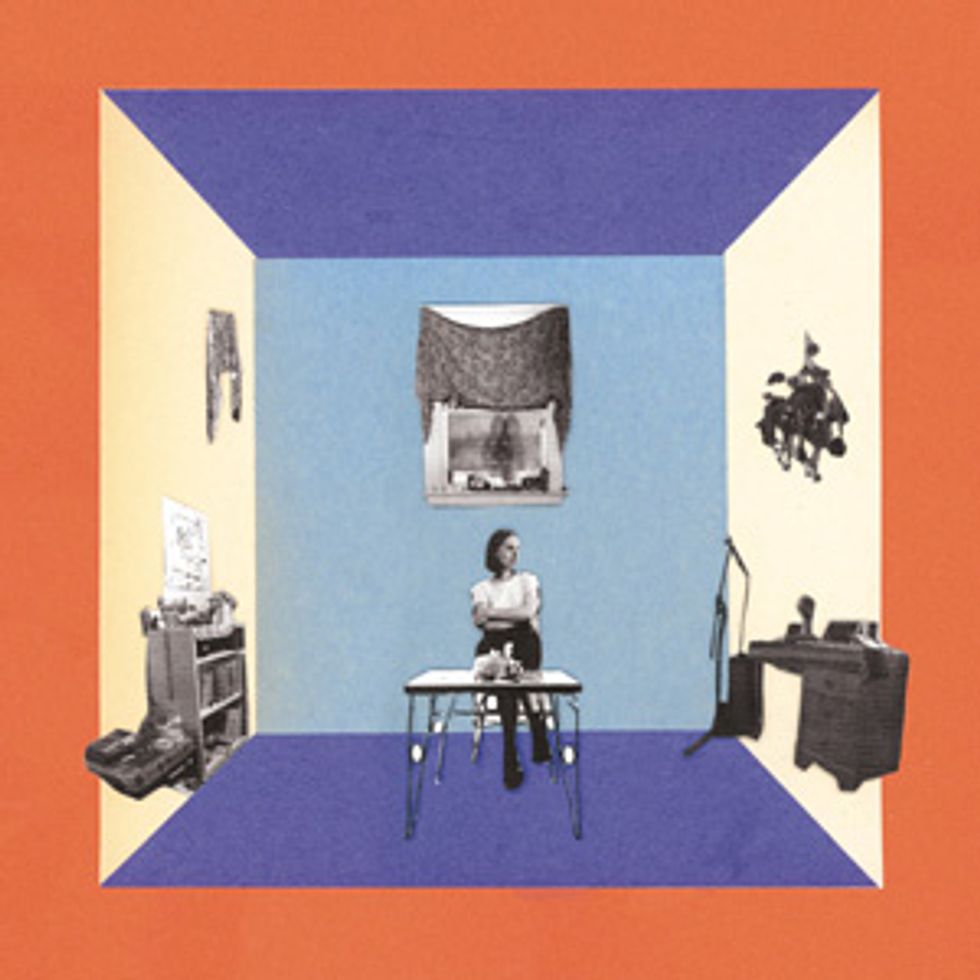 Duffy's debut album as Hand Habits was recorded mostly in her bedroom using an Avid Mbox interface, Pro Tools, and a few borrowed microphones.
Maybe part of it is sentimental. I feel I've built up a relationship with my guitar. I know it so well, and I can pull off the things I want to execute on it. It's like driving a car.
Let's talk about the rest of the gear. What effects and amps did you use on the record?
I was originally using a vintage Music Man that was left in the house that I was recording in. I tracked a couple of rhythm guitars on that, and then it started to shit the bed. It wasn't having any output at all, and those things are notoriously heavy. I also didn't have a car, so I was like, "I can't really fix this. I can't bring it anywhere." I also didn't want to put money into it, because it wasn't mine.
And then, halfway through making the record, I bought a Fender Hot Rod Deluxe. That's always a fun amp I go back to because it's so simple and it has a lot of bass. I tend to roll off the high end on anything I do. I started using that amp, and then—I don't know if it was a tube problem or there was something rattling within the cabinet—any time I'd play the note D, it would rattle. That started driving me nuts, so I recorded the rest of the guitar on the album direct, through an [Avid] Mbox.
What about effects?
I have a bunch of pedals, which were always in the mix. I used an [Ibanez] TS9DX [Turbo Tube Screamer], which I keep on the TS9 setting. I also use a Boss Mega Distortion, which is really cool. I have a Strymon El Capistan that I use on guitar, as well as vocals, because the reverb sounds great, and it always adds a nice fake-tape sound. Their stuff is so good. I wish I could afford more.
I love using a Diamond Quantum Leap delay—especially in the pitch ramp mode—and after that I'll put the Strymon, with a really long decay time, so I get a lot of oscillation. The Quantum Leap's pitch ramp is foot-controllable, and when I hold down the footswitch, it gives off a subtle "whoo"—a lot more subtle than other pitch-shifting pedals.
And then there's the looping. I use a [Line 6] DL4 to build soundscapes, and I also have the Electro-Harmonix 45000, a 4-track looping recorder that includes some amazing effects. I like to run both loopers at the same time.