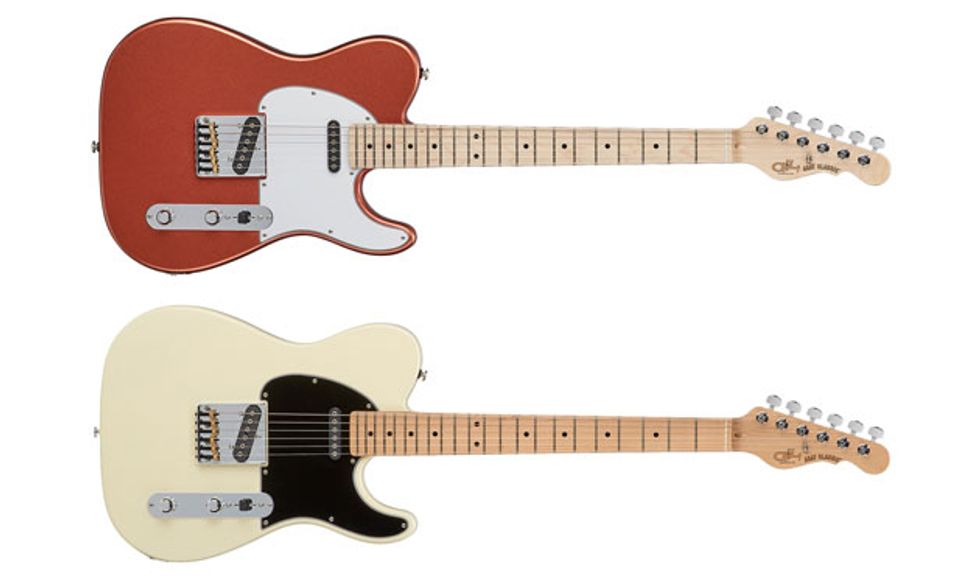 Fullerton, CA (March 30, 2017) -- It's been nearly 10 years since G&L produced Fullerton Standard instruments, and now they're back to deliver unsurpassed quality and value in an authentic G&L made in the historic Fender Avenue factory in Fullerton, California.
Kicking off the renewed Fullerton Standard program are two ASAT Classic models, both with street prices of about $1,000 at dealers in the USA.
Vintage White over alder, 3-ply black pickguard, maple fingerboard
Spanish Copper Metallic over alder, 3-ply white pickguard, maple fingerboard
This time around, Fullerton Standard instruments will be produced in short production runs, and each run will feature a different model and/or color. Every Fullerton Standard model comes with a G&L gig bag and includes Plek fret processing for superb playability.
For more information:
G&L Guitars