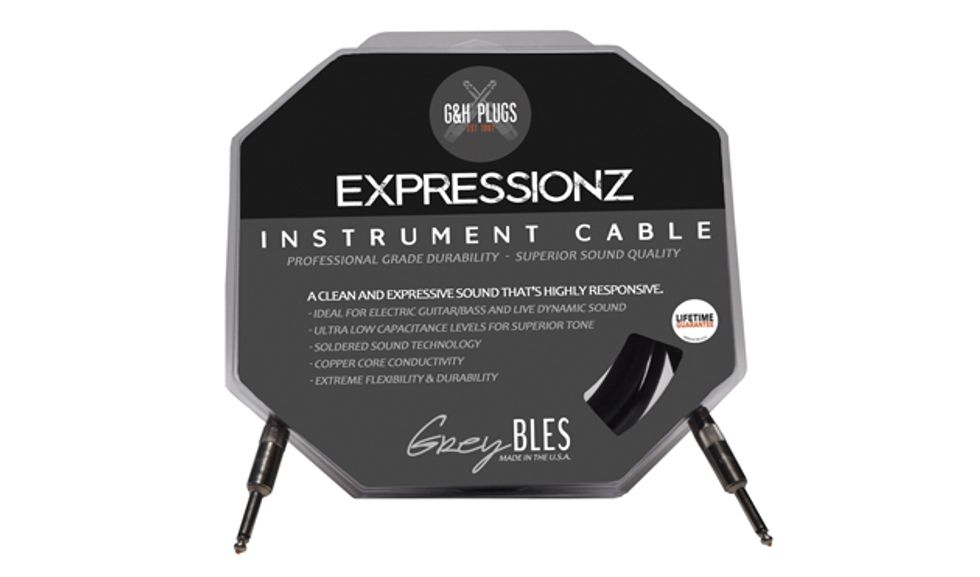 Meadville, PA (November 16, 2017) -- Featuring an expressive sound that's highly responsive, G&H Plugs introduces GreyBLES: Exppresionz, one of three new instrument cables in the GreyBLES line to hit the market this year.
This cable has been traditionally designed with soldered sound technology, minimizing signal loss and distortion as sound passes through the plugs copper core into the copper core of the cable. The nearly indestructible solid brass housing protects the plugs through some seriously heavy use.
Rigorous testing and experimentation has proven that this particular cable is ideal for electric instruments and live dynamic sound.
Features:
Expressive Sound That's Highly Responsive
Soldered Sound Technology
Copper Core Conductivity
Solid Brass Housing
Available in 10' - 15' - 20' Lengths
GreyBLES: Exppresionz - 10' Cable, Suggested Retail Price $49.99
GreyBLES: Exppresionz - 15' Cable, Suggested Retail Price $59.99
GreyBLES: Exppresionz - 20' Cable, Suggested Retail Price $69.99
For more information:
G&H Plugs