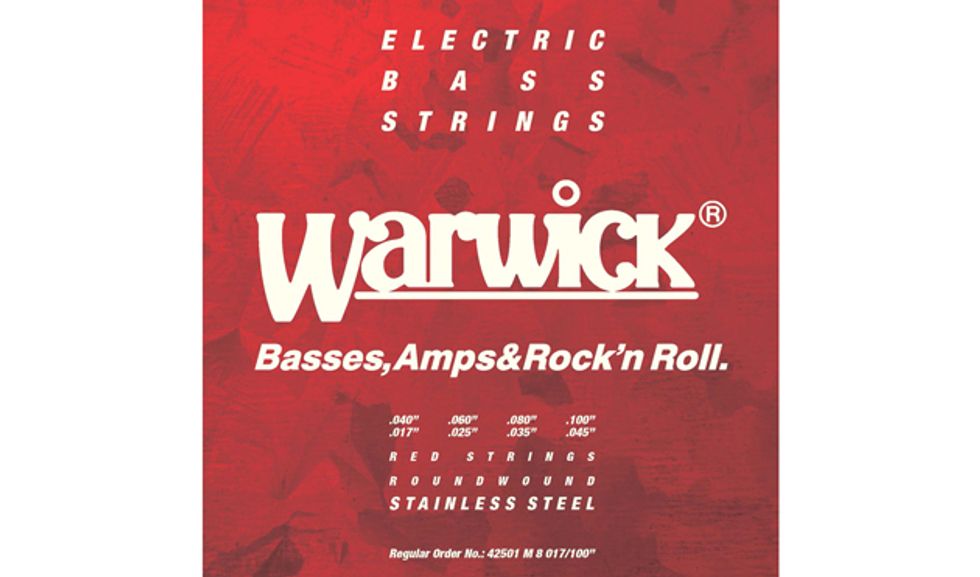 Markneukirchen, Germany (December 19, 2017) -- The popular Warwick Red Strings are now available for 8-string electric basses, such as our new RockBass Corvette Basic 8-String.
Of course, the Warwick Red 8-String set is also suitable for all other long scale eight-string basses (4-strings plus octave strings).
Warwick Red Strings are characterized by brilliant sound, durability and reasonable prices. The strings of the Warwick Red 8-String set are Roundwound, medium gauge (.017", .040", .025", .060", .035", .080", .080", .045", .100"), and made in Korea from stainless steel with hexagonal core.
Available immediately.
For international pricing, please contact your local distributor or dealer.
For more information:
Warwick