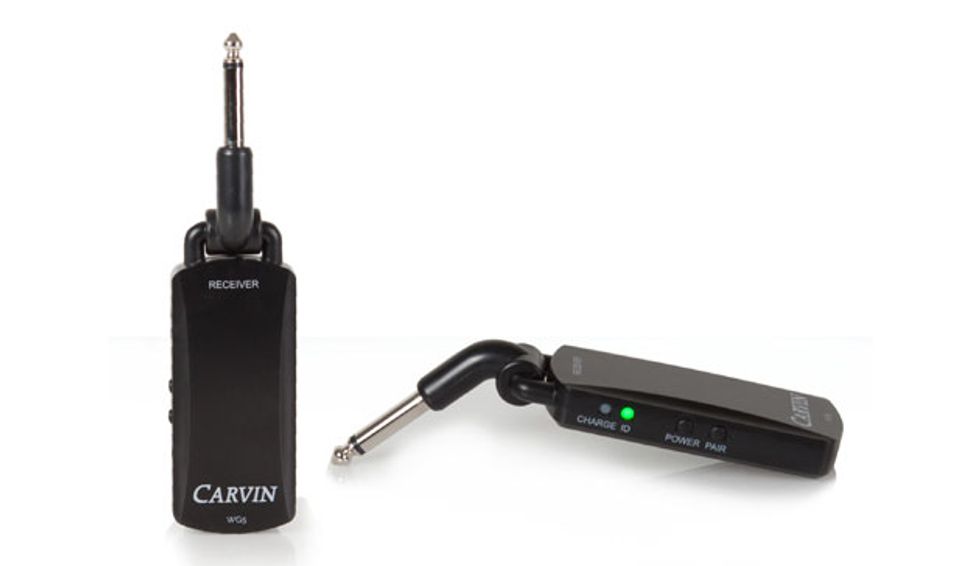 San Diego, CA (June 7, 2019) -- Carvin Amps and Audio's new WG5 Wireless Guitar Bass System is now available. The WG5 is designed to give you the wireless freedom you have been looking for and the simplicity to make your life as a working musician easier. The compact design is coupled with an intuitive, easy set up. The WG5 works with both active and passive instruments and is perfect for both electric and acoustic guitar/bass.
Key features:
The WG5 has a range of up to 150 feet.
Continuous Run Time: 4.5 hours
Rechargeable battery. Charging system is Male USB to Dual Micro USB.
Charging cable is included.
Street Price is $159.
Watch the company's video demo:

For more information:
Carvin Audio