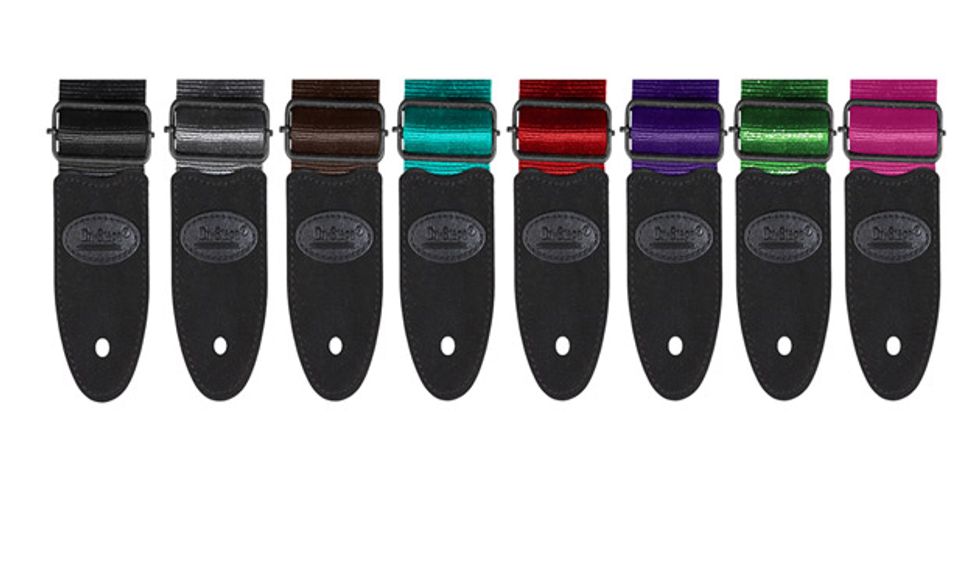 Berlin, CT (February 12, 2020) -- On-Stage has released two highly secure lines of guitar straps, the GSA20 line of seat-belt-style guitar straps and the GSA30 line which features copper buckles.
GSA20 Seat-Belt Guitar Straps
The new 2-inch GSA20 line of guitar straps are designed out of a seat-belt material and feature a reflective cotton banding. Boasting two-ply, black leather ends with reinforced stitching and heavy-duty metal buckles, the new GSA20 straps provide guitarists with the security they need — no matter where they are playing.
Adjustable in length from 36 inches to 64 inches, the straps are available in black, grey, brown, light blue, red, green, purple and pink.
GSA30 Guitar Straps
Boasting rock-solid copper buckles, the 2-inch GSA30 guitar straps are constructed of cotton banding and feature two-ply, double-stitched brown leather ends. Adjustable in length from 38 inches to 67 inches, the GSA30 straps are available in black, grey, brown, navy blue and burgundy.
"These new lines of guitar straps provide players with a cost-effective yet comfortable way to secure their instrument, whether they're playing on stage or in the studio," explained Christopher Roberts, Product Line Manager for On-Stage. "With a wide array of vibrant colors available and brandished with leather ends, the new straps make for a stylish addition to any player's look."
For more information:
On-Stage