Premier Guitar editors detail the records that got us through another challenging year. Plus, some of the most-anticipated releases of 2022.
---
Ted Drozdowski — Senior Editor
The Black Keys
Delta Kream
Ever feel like an album was made especially for you? The Black Keys did me that favor with their tribute to North Mississippi hill country—a style that's greatly influenced them and me—and hard-core Delta electric blues. (I was deeply inspired by my friendship with R.L. Burnside and toured and recorded in a band under those same influences for 16 years.) Dan Auerbach and Patrick Carney nailed those sounds and the songs they chose so hard, and they brought in a couple Mississippian ringers that I love, guitarist Kenny Brown and bassist Eric Deaton. If you don't know who R.L. Burnside, Junior Kimbrough, Fred McDowell, and Ranie Burnette are, make no mistake—you are remiss. But this album will take you to their front door. All you gotta do is step through to discover some of the most joyful, soulful, and deep music ever made in America.
Must-hear tracks: All of them, but start with "Crawling Kingsnake" and "Louise."
The Black Keys - Crawling Kingsnake [Official Music Video]
Cedric Burnside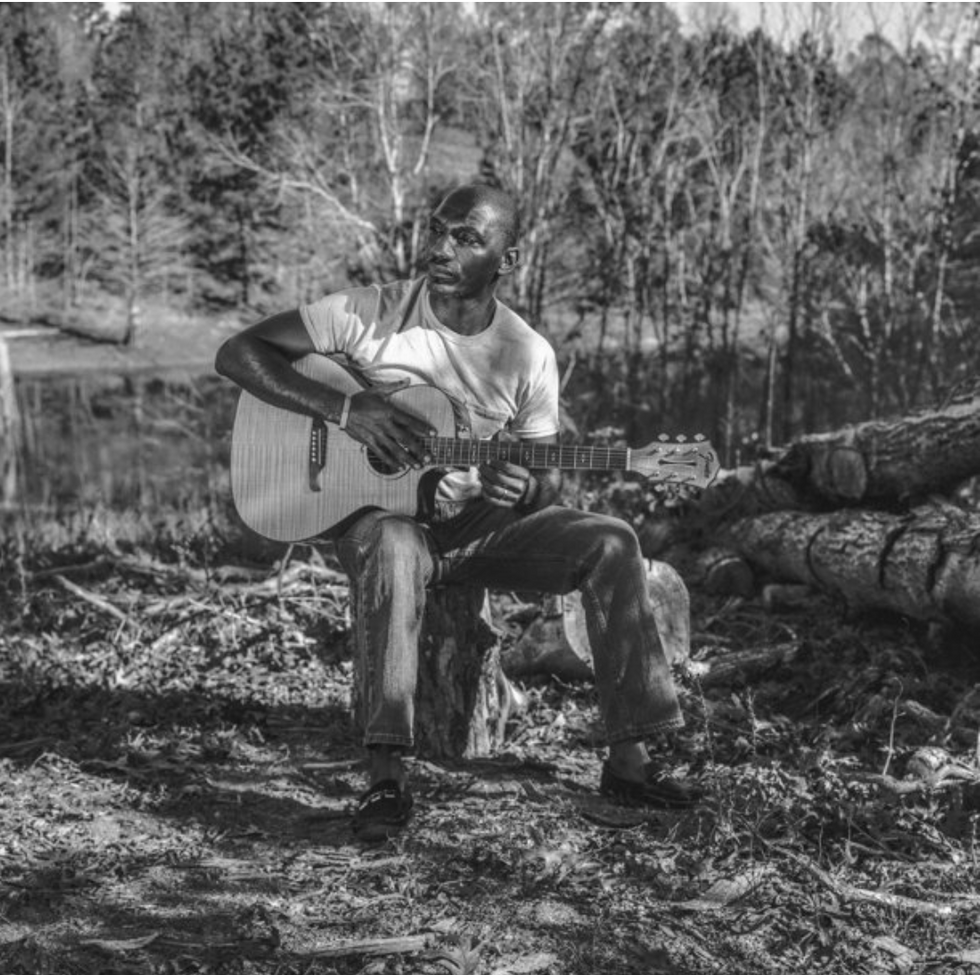 I Be Trying
Okay, so I've tipped my hand with the album above, but R.L. Burnside's grandson, who I've known since he started touring with his "Big Daddy" at age 14, has become the leading proponent of North Mississippi blues. He's also become a terrific guitarist with an edgy style of fingerpicking that really underscores the North African roots of this music. Even better is his slice-of-life songwriting, which covers everything from the perils of being Black in America to the joys of love. His sweet, sad, soulful anthem of the heart, "The World Can Be So Cold," is a gem, so rich in emotional implications—amplified by his expressive singing—it can be unbearable on a hard day. And his lessons as a drummer have come with him. "Pretty Flowers" and a horde of other songs absolutely percolate. Cedric is a living link between the past and present of this music—its deepest roots and its brightest future. No wonder he was awarded a National Heritage Fellowship by the National Endowment for the Arts this year.
Must-hear tracks: "The World Can Be So Cold" and "Keep on Pushing"
Cedric Burnside - "The World Can Be So Cold"
Valerie June
The Moon and Stars: Prescriptions for Dreamers
I love Valerie June, with her nursery-rhythm vocal phrasing, starry-eyed lyrics, and kaleidoscopic sound that nonetheless reveals the strong roots of her music in the American South. She's a unicorn. Name another artist who sounds like her? I dare you! I also dare you to feel sad as her voice soars, as her tales of love and endurance and experience unspool. She also has a transcendentalist, folk-rooted style of guitar and banjo that's perfect counterpoint to the modern production and the excellent, imaginative studio players who accompany her songs. Overall, the album has a sense of kindness that, while that may sound like an abstract thing, is palpable. You can listen to The Moon and Stars three ways: as flat-out, delightful entertainment, as soothing music for meditation, or as beautiful lullabies for adults. I need more of all of those.
Must-hear tracks: "Call Me a Fool" and "You and I." (And note the Mississippi fife and drum band pattern that kicks in at 1:12.)
Valerie June - The Moon And Stars: Prescriptions For Dreamers (Full Album Visualizer)
Most-anticipated 2022 releases: Anything by the Messthetics or Tom Waits! (C'mon Tom, I'm starting to feel like the bad kid on Christmas. I beg for a new one every year and get a lump of coal!) Psyched for the upcoming Sinead O'Connor. And Carlos Santana has a Sonny Sharrock tribute album in development that I can't wait to hear! And every year I look forward to whatever treats Henry Kaiser has up his extremely long sleeve. And that's just scraping the surface.
Shawn Hammond — Chief Content Officer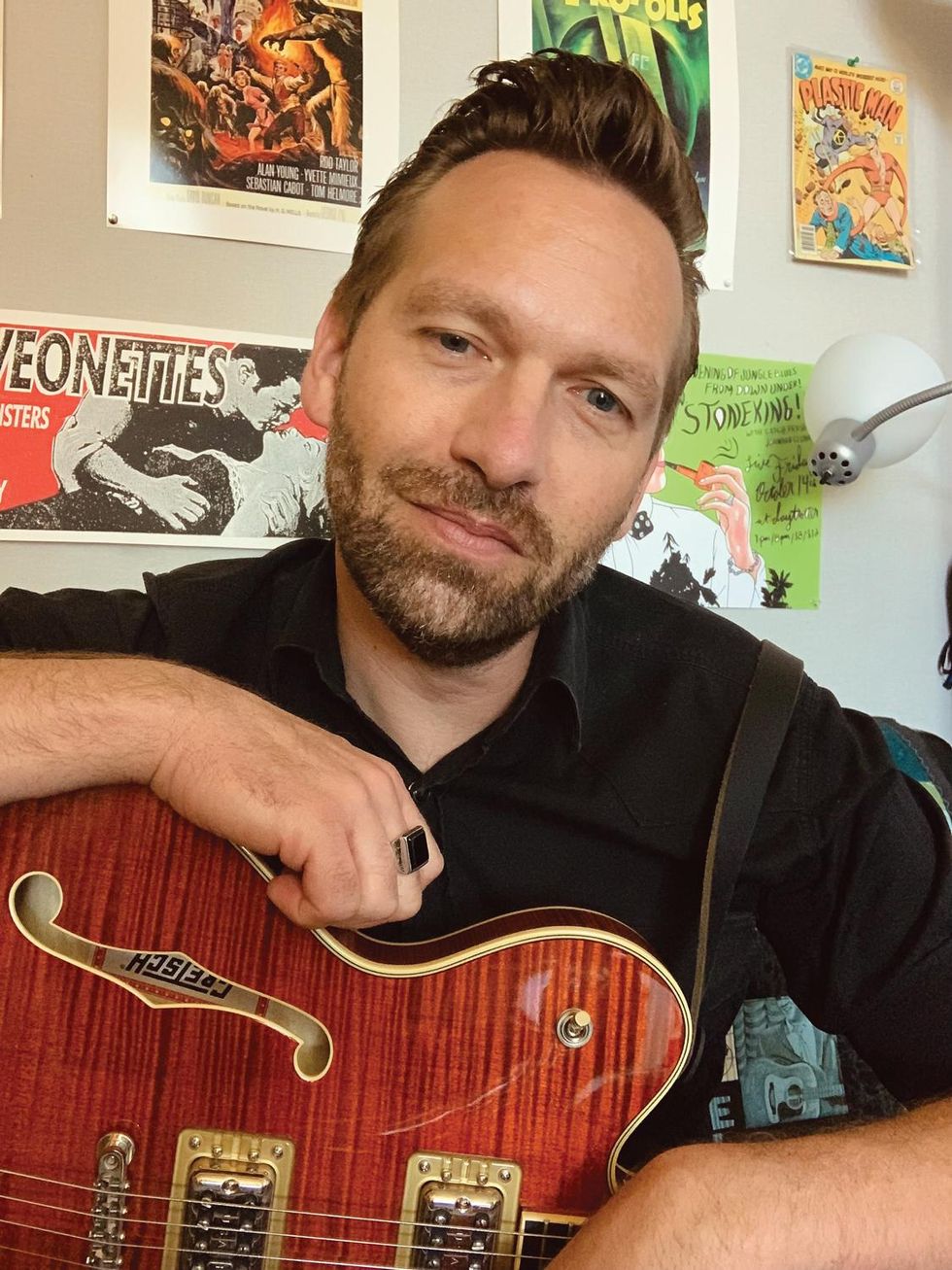 Behemoth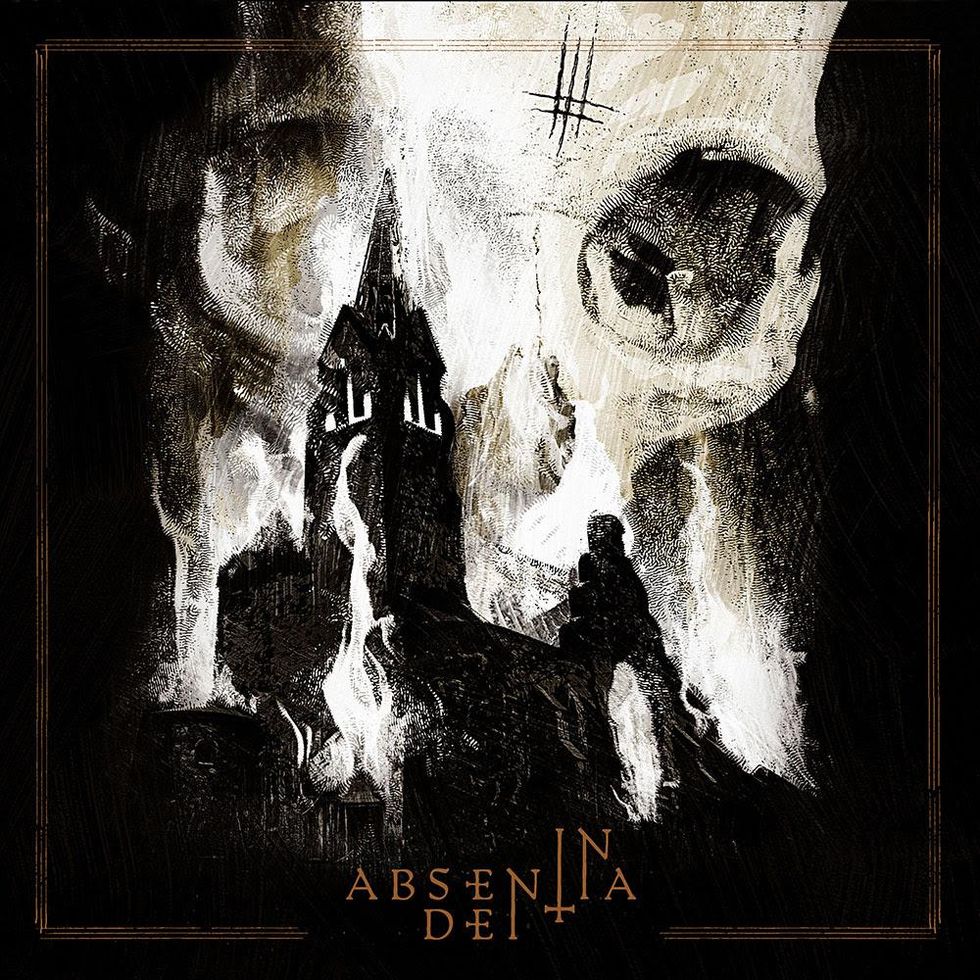 In Absentia Dei
When Polish extreme-metal mainstays Behemoth broadcast this live event in December 2020, it wasn't epic simply because the 19-song set was filmed from the apse of remote church ruins and augmented by incredible pyrotechnics, copious fog clouds, and killer lighting. It was a lifeline of sorts for metal fans the world over who were reeling from the most destabilizing and uncertain period of their lives. There were no Covid vaccines yet, there were no concerts to go to, and we were all shut up at home, bored out of our minds and scared. For those who missed the event, both the audio and Blu-ray footage were just released, and the execution is ripping, the pace unrelenting. Frontman/songwriter/creative visionary Adam "Nergal" Darski—who's known both for his fearlessly blasphemous themes and very public fights against censorship and heavy-handed sanctions in his native country—isn't typically a man of many words between songs, preferring to let the immersive experience speak for itself. But it's cool that, here, amidst the black-metal gluttony, he takes the time in two or three spots to articulate a message of positivity and solidarity to headbangers around the globe. "Despite the challenges we face, and plagues we endure, we gather here tonight … in celebration … together we shall conquer all!"


Must-hear tracks: "Evoe," "Bartzabel," "Ora Pro Nobis Lucifer," "O Father O Satan O Sun!"
BEHEMOTH - Evoe (In Absentia Dei)
Tessa Jeffers — Managing Editor
Sam Fender
Seventeen Going Under
These days I have a difficult time keeping track of time. In the three-year vacuum that is 2019 up to now, it's hard to place the order of things, like a circadian dissonance.
Discovering British songwriter Sam Fender's Seventeen Going Under, however, was a distinct musical event. When I first heard the title-track, it stopped me in my tracks. I was at attention: This wasn't some viral video or one-hit wonder. This was a masterclass in songwriting—all of it, from the lyrical themes, intricate guitar, sexy sax solos, hard-hitting drums, dynamic energy levels … total composition. I believed the artist's intention and had to hear more. I found myself googling the lyrics, feeling lit up about a rock album with the same happiness I felt when I found the Beastie Boys in my brother's CD collection as a tweenager in Nebraska, later reading the entire album booklet of lyrics while riding the bus to away volleyball and basketball tournaments.
The single, "Seventeen Going Under," was on repeat from summer, until the full album dropped in October and … I'm still listening. Fender's nickname of "Geordie Springsteen" makes sense; he's got the homespun grit and heartland backdrop, combined with serrated storytelling. And then there's the Jeff Buckley influence, Fender's tenor voice bleeding emotion and passion into the corners. But Fender's own sound coalesced in this sophomore album. He's arrived as a singular artist with a gift to reach people. Through tales of facing inner demons, Fender bares his soul. He vulnerably discusses self-esteem, losing friends to suicide, pained family relationships, and feeling alienated by polarizing politics, and it's all set to epic soundscapes orchestrated by a young maestro. ("Long Way Off" has 164 tracks of audio to dissect.)
This is an album for the romantics out there, yearning for feeling amongst the banal over- and underpinnings of the day. Fender's album hits the heart like a bull's-eye. I'm only choosing this one album this year, because it was authentically that remarkable—on a personal level because I genuinely just loved it, but also in the big picture of what is currently happening in the world. A rocket-to-the-moon standout, what I listened to above all others. I bought it on vinyl the day it came out, even though I already had the album in preparation for our coverage in Premier Guitar. I just wanted to listen to it in my favorite way, reading the lyrics in the record's sleeve, reveling in the secrets of the writer for the listener, waiting within.
Fender went back in time on Seventeen Going Under, documenting his youth and triumphing over old wounds. In doing so, he helped make 2021's vacuum of time a better place.
Must-hear tracks: "Seventeen Going Under" (check out the acoustic version), "Aye," "Paradigms"
Sam Fender - Seventeen Going Under (Official Video)
Most-anticipated 2022 release: Red Hot Chili Peppers with John Frusciante
Chris Kies — Multimedia Manager
Every Time I Die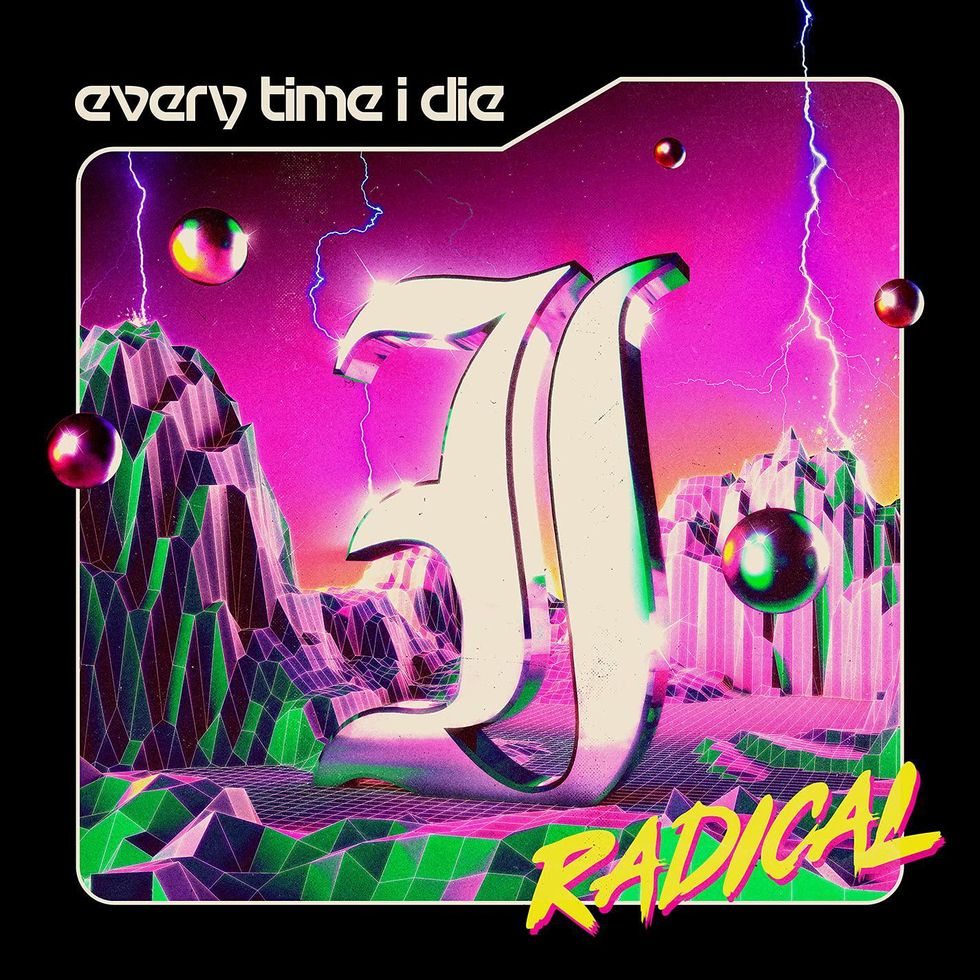 Radical
The boys from Buffalo have been paying the bills with breakdowns since the late '90s. Radical marks their ninth punishing album (and second with Epitaph) that continues tight-roping their pit-pulsing roots with different shades of fume. Signature brutal bangers that hang with anything they've done include "Dark Distance," "Planet Shit," and "All This and War" (featuring 68's Josh Scogin). Vocalist Keith Buckley still pens the most sardonic, cynical, double-entendre lyrics in the genre. Low Teens' slight experimentation advances with the sleazily sauntering "White Void," slinky stinger "Post-Boredom," and pensive (and almost poppy) "Thing with Feathers" (featuring Manchester Orchestra's Andy Hull).
Must-hear tracks: "Planet Shit," "Post-Boredom," "White Void"
Every Time I Die - "Post-Boredom"
Turnstile
Glow On
"Genre blending" is the music critic equivalent to gearheads describing an overdrive as "transparent." They're both overused and lazy. But in the case of Turnstile's third album, it's apropos. Sleek production (Mike Elizondo) and fresh flourishes weave together provoking thoughts of Depeche Mode, Deftones' "Digital Bath," EDM, dreamy alt-rock contemporary Citizen, and even Nothing's Shocking by Jane's Addiction. It's a sticky listen with an impeccable flow that will continue snagging fans from all walks of life. Rest easy, purists: The Baltimore heavy hitters keep their fist-in-your-face, East Coast hardcore bounce bumping. Dudes even became the first modern hardcore act to hit the late-night circuit (see below).
Must-hear tracks: "Mystery" and "Holiday"
Turnstile: MYSTERY /T.L.C. (TURNSTILE LOVE CONNECTION)
Silk Sonic
An Evening with Silk Sonic
Let's be honest, 2021 wasn't much brighter than 2020. We've needed a good time for a long time … enter Bruno Mars and Anderson .Paak. The duo put the fun back in funk by incorporating classic, upbeat R&B vibes that groove and move more like '71 than '21. Funkadelic, Earth, Wind & Fire, the Delfonics, and Teddy Pendergrass all live within this 30-minute party platter. Even when the cheese gets thick, the playful, positive energy and buoyant rhythms take precedent. And if you needed another reason to boogie down and flash your 24-karat smile, Bootsy Collins hosts the set (and even coined the duo's name, too).
Must-hear tracks: "Smokin Out the Window" and "Leave the Door Open"
Bruno Mars, Anderson .Paak, Silk Sonic - Smokin Out The Window [Official Music Video]
Nick Millevoi — Associate Editor
Daniel Lanois
Heavy Sun
I've found inspiration in this record on every listen—and I've listened a lot! Lanois, organist/lead vocalist Johnny Shepherd, and guitarist/vocalist Rocco DeLuca spent a couple years working together, practicing, performing, and developing the sound and songs heard on Heavy Sun and it shows. It's a powerful and truly unique set of music that could only be made as a long-term collaboration where several strong artistic voices start to incorporate into a whole new thing. The songs are sparse, melodic, groovy, immersive, and have a focused sound that incorporates elements of so many things that I love into some kind of slow-burn, dub-infused space gospel. Or something. Whatever it is, I feel like I've been waiting to hear this sound for a long time, and I expect Heavy Sun to reward focused listening for years to come.
Must-hear tracks: "Dance On," "Tumbling Stone," "Angels Watching"
Dance On
Pino Palladino and Blake Mills
Notes With Attachments
There are so many details and textures to enjoy on this production-heavy record, it makes every listen a new journey. Of course, it's a huge deal that this is Pino Palladino's debut as a composer/leader, and it's also my favorite Blake Mills record. To hear these musicians—both of whom seem capable of just about anything when they're in the studio—experimenting together makes this such a special document. With Afrobeat-inspired grooves, instrumentation from West Africa and South America, and hip-hop and minimalist inspirations, Notes With Attachments is a sonic stew akin to Miles Davis' On the Corner. I hope this is what the future sounds like.
Must-hear tracks: "Ekuté," "Man from Molise"
Just Wrong
Hailu Mergia & the Walias Band
Tezeta
I've been a sucker for Ethiopian jazz for a long time, but this reissue might end up being my favorite album from the genre. Originally a self-released cassette back in 1975, this album received its first wide release back in June, when it quickly became the soundtrack to most of my summertime hangs—and I still keep coming back. I love the tunes and I'm a big fan of Mergia's expressive, soulful keyboards. Tezeta was recorded in off hours when the band was gigging at the Hilton Addis Ababa. Apparently, Alice Coltrane once swung through the hotel and sat in. That's a mind-blowing collab, and I can easily imagine her fitting into the group's bouncy groove. But what's most important is that the vibe of this record is totally unbeatable, and the remaining cassette hiss adds a nice aural patina that makes my imagination run wild.
Must-hear tracks: "Tezeta," "Nefas New Zemedie"
Tezeta
Charles Saufley — Gear Editor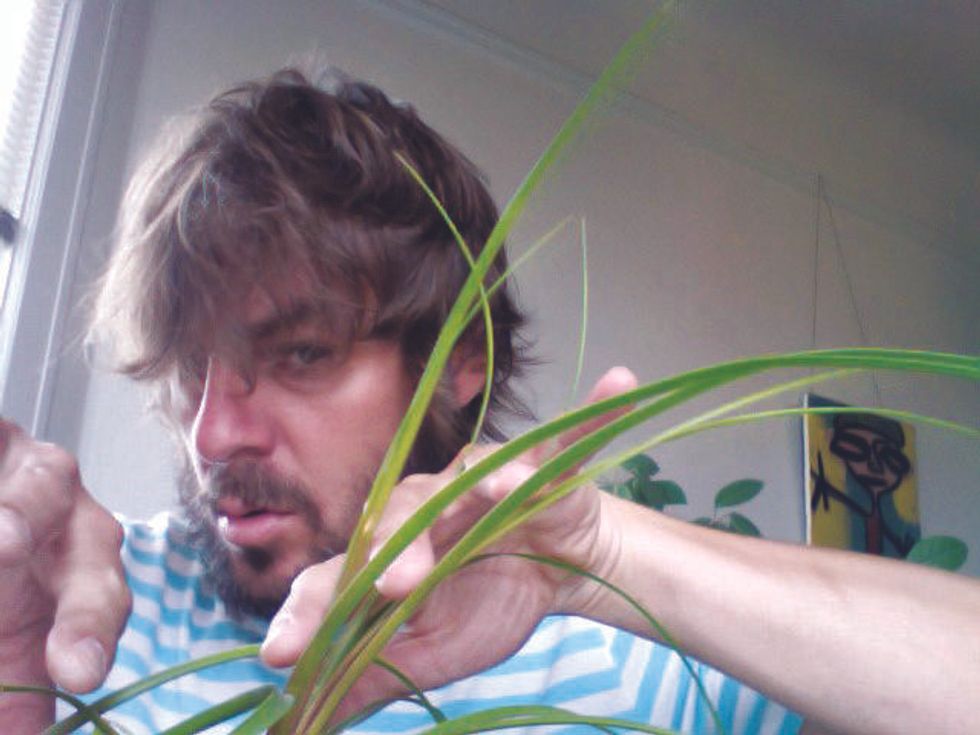 Can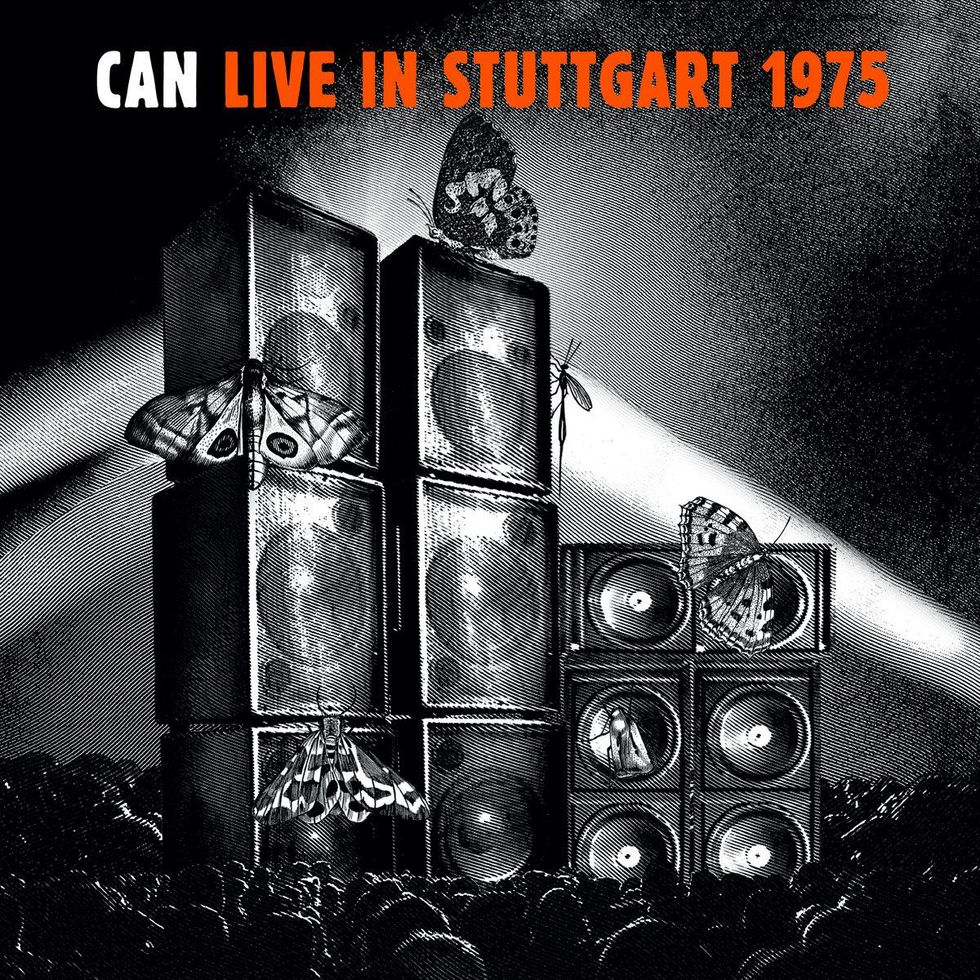 Live in Stuttgart 1975
Want to switch up your guitar practice and get a little aerobic workout in the process? Then jam along with Can's superhuman drummer Jaki Liebezeit and his accomplices for the entirety of the six sides of this treasure trove. Can fans will recognize snippets of song from their catalog among these Germanically, numerically titled jams. But generally, recognizable tune snippets are just seeds for drifting excursions that are simultaneously intense, amazingly focused, delirious, and positively ecstatic.
CAN • LIVE IN STUTTGART 1975
Floating Points / Pharoah Sanders / The London Symphony Orchestra
Promises
The pandemic tested my love for what you could loosely call "ambient" music in a big way—not because I needed it any less, or because my favorite pieces of more minimal, formless music had ceased to move me, but because ambient was suddenly, inescapably everywhere—just as Mr. Eno had prophesized.
One piece that broke through was Sam Shepherd (aka electronic artist Floating Points) and Pharoah Sanders' collaboration with the London Symphony Orchestra. Spread over nine movements—each based loosely on a seven-note figure that shines like drops of dew after a winter frost—Promises is a sort of gentle push and pull between the celestial, Apollonian forces of Floating Points and the orchestra, and Sanders' still-majestic saxophone voice, which manages to be Dionysian, earthy, and extra-celestial all at once. The sum of their efforts is an altogether grounding listening experience.
Floating Points, Pharoah Sanders & The London Symphony Orchestra - Promises [Full Album]
Jason Shadrick — Associate Editor
Oasis
Knebworth 1996
Although I lived through the Britpop era of the '90s, it took this album—and a deep dive into Oasis' catalog this past summer—to really understand the appeal. Also, after 2020 I was likely looking for as much live music as I could, even if it happened 25 years ago. Recorded at a massive Woodstock-like field in England, this is a document of the Gallagher brothers at their absolute peak. Big guitars, Liam's sneering vocals, and 250,000 people singing every word. Proper gig.
Must-hear tracks: "Champagne Supernova," "Acquiesce"
Oasis - Champagne Supernova (Live at Knebworth) [Taken from 'Oasis Knebworth 1996']
Jason Isbell and the 400 Unit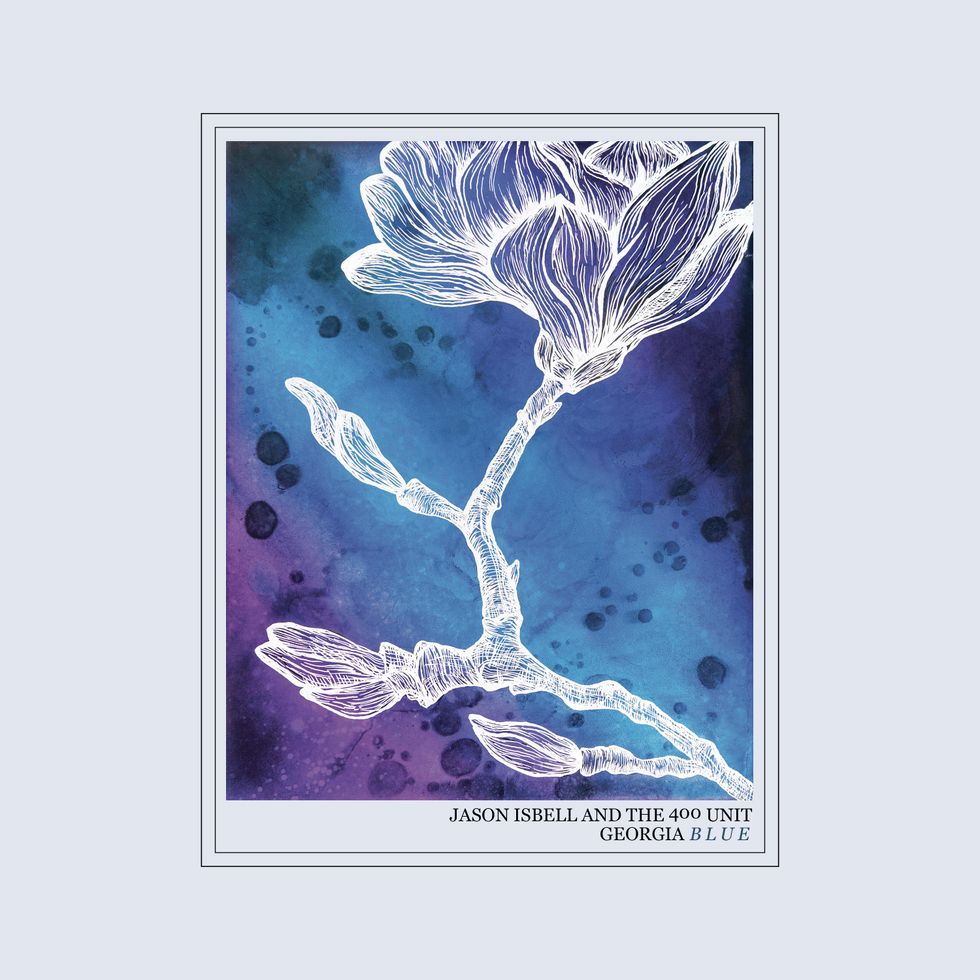 Georgia Blue
After promising on Twitter to record a Georgia tribute album if Biden won the state, Isbell and his band came through with one of the best "tribute" albums in ages. A pure love letter to the Peach State, this collection of tunes by R.E.M, James Brown, Black Crowes, Indigo Girls, and others feels like a very well-rehearsed jam session with a pile of famous (and legendary) friends. Hearing Brittney Spencer on "Midnight Train to Georgia" alone is worth it. Plus, the lengthy take on the Allman's "In Memory of Elizabeth Reed" gives both Isbell and Sadler Vaden plenty of room to stretch. Let's hope there's a Texas volume down the road.

Must-hear tracks: "Midnight Train to Georgia," "Honeysuckle Blue," "Driver 8"
Midnight Train to Georgia
Béla Fleck
My Bluegrass Heart
It took 20 years, but Béla's bluegrass trilogy is finally complete. Both Drive and Bluegrass Sessions are supremely influential recordings to fans of newgrass and acoustic music. Sadly, this also serves as a de facto tribute to Tony Rice, who passed away last December. Rice was Bela's guy. So much so, that Bela considered not doing an album if Rice wasn't available to play. Bela dove headfirst into the new crop of bluegrass musicians, which has become the link between them and the first wave of newgrass cats that populated the previous two albums of the trilogy. Billy Strings, Molly Tuttle, Sierra Hull, Michael Cleveland, and others all have absolute standout moments on this album. This is serious music played with big love.

Must-hear tracks: "Wheels Up," "Charm School"
Béla Fleck - Charm School (feat. Billy Strings & Chris Thile)
Tedeschi Trucks Band
Layla Revisited (Live at LOCKN')
No other band on earth could have given the Layla album the justice it deserves like TTB. Full stop. Add in Trey Anastasio and Doyle Bramhall II and you have pure magic—even if Trey is along for the ride a bit. The band's connection to the Dominos is more than shared branches on the tree of blues-rock influence. Derek was named after the band (his brother was named after Duane Allman), and Susan Tedeschi was born on the exact day it came out in 1970. This is big-band blues-rock with a vintage heart, and that's what separates TTB from most other touring outfits. Nobody is left behind and they all churn ahead with a shared focus—even if they might not know where they'll end up.
Must-hear tracks: "Layla," "Keep on Growing," "Little Wing"
Tedeschi Trucks Band - Layla (Live at LOCKN' / 2019) (Official Music Video)
Most-anticipated 2022 releases: Ben Rector, Red Hot Chili Peppers, Bonnie Raitt
Rhett and Zach unpack the big news for secondhand guitar sellers and buyers: Sweetwater has launched their new Gear Exchange. How does it compare to Reverb, Craigslist, and Marketplace? To find out, Zach takes the site for a spin and buys a pedal. He calls the process both "very easy" and "normal." They discuss the pros and cons of the various used-gear outlets and share tips for not getting got when buying gear. Plus, Zach grew a mustache, Mythos Pedals is moving, and he talks about his forthcoming line of Strat pickups inspired by Hendrix's reverse-stagger setup.
Sweetwater vs. Reverb

Expanding on the innovations of Cort's original 8-string multiscale, the KX508 Multi-Scale II features an updated okoume body and a specially designed Fishman Fluence Modern Humbucker.
The KX508 Multi-Scale II is the second iteration of the eight-string KX508, Cort's first multi-scale 8-string guitar introduced in 2020. Like its predecessor, the KX508 Multi-Scale II has a visually stunning poplar burl top in a Mariana Blue Burst finish. Beyond its visual appeal, the poplar burl is an ideal tonal complement to Cort's newly introduced okoume body. Okoume is known for its light weight and ability to improve tonal clarity. It has a tight low-end and highly articulate high-end, which matches the overall sonic characteristics of the KX508 Multi-Scale II. The multi-scale, measuring 26.5 to 28 inches, offers a punchy low end while maintaining a familiar feel and tension on the treble strings, which allows for speedy runs and string-bending. Players have unhindered access to the high frets thanks to the low-scooped heel.

The 5-piece maple and purple heart neck not only provides strength and stability, aided by a spoke nut hotrod truss rod, but a strong and focused sound. The Macassar ebony fingerboard (15.75-inch radius) offers smooth playability along the 24 frets with teardrop inlays. Macassar is an ideal tonewood for high-gain applications because of its ability to cut through a dense mix. At the top of the neck, the 2 7/32-inch nut width (56.5 mm) is surprisingly comfortable for an 8-string guitar and is even suitable for players with smaller hands. The individual hardtail bridge with string-thru-body design results in greatly improved sustain, superb string separation for enhanced articulation, and precise intonation. Deluxe locking machine heads offer reliable tuning as well as easier and quicker string changes.

The Cort Sessions | KX508 Multi Scale II Electric Guitar
MSRP $1699.99 USD

MAP $1199.99 USD
For more information, please visit cortguitars.com.
The Tour Collection is defined by a minimalistic, vintage-inspired aesthetic, top-of-the-line components, and a simplified electronics configuration featuring new, custom pickups by Supro.
Available in the collection is the 16-inch-wide double-cutaway DC, the 15-inch-wide single-cutaway SS, and a 14-inch-wide Mini DC. Each model comes in three finishes: Slate Blue, Solid Wine, and Solid Black.

Every detail of the Tour Collection was chosen to achieve retro minimalism. Small diamond fingerboard inlays match 1930s-style diamond f-holes, and an undersized Throwback Scroll-style headstock achieves excellent head-to-body balance. The collection also features satin nickel hardware and custom Vintage Deluxe Grover tuners with a 15:1 gear ratio. Each model also features a simplified two-knob electronics configuration with 50s-style wiring to retain top-end clarity upon rolling off the volume knob. The neck shape in the Tour Collection is similar to the slim C-shape found throughout the D'Angelico line, but with more thickness in the shoulder to allow for snug hand fit as well as extra sustain. Medium Jumbo fret wire and a 12-inch fingerboard radius allow for quick navigation of the fingerboard while also prioritizing comfort for both rhythm and lead playing.
In 2020, Supro and D'Angelico became part of the same family of brands under Bond Audio. At that time, EVP of Product Ryan Kershaw and CTO Dave Koltai began designing custom pickups under the Supro name for the Tour Collection project.
"Supro Bolt Bucker pickups were designed to offer the tone of the most sought-after vintage "PAF" pickups from the late 1950's. Scatter wound, just like the originals, Supro Bolt Buckers utilize 42-gauge enamel wire along with a mixture of Alnico II (neck) and Alnico V (bridge) magnets to provide the perfect balance of warmth and clarity with unrivaled articulation and note bloom." - Dave Koltai, Chief Technology Officer at Bond Audio.
Introducing the Excel Series Tour Collection | D'Angelico Guitars
All models are available for pre-order and will be in stock this holiday season. US MAP $1499. For more information, please visit dangelicoguitars.com.
The Cream Amp is a handmade low-gain overdrive pedal based on the Electra Distortion circuit.
The Cream Amp was designed to deliver full dynamics amp-like dirt to your clean and crunch amp or to another pedal in the chain without altering your tone too much. To add some grit at low volume or to make your amp sound more full, use the Drive control to set the gain and the Level control to match with your amp.
​Two knobs to control Volume and Drive
Shielded inputs/outputs to avoid RF
Filtered and protected 9VDC input
Daisy-chain friendly
Current draw: 7.5mA
The Cream Amp pedal is hand-made in Barcelona with carefully selected components and has a price of 100.00€. The pedals are available and can be purchased directly from the Ananasheadonline store.
For more information, please visit ananashead.com.