ESP Guitars and Alex Skolnick Announce Signature Model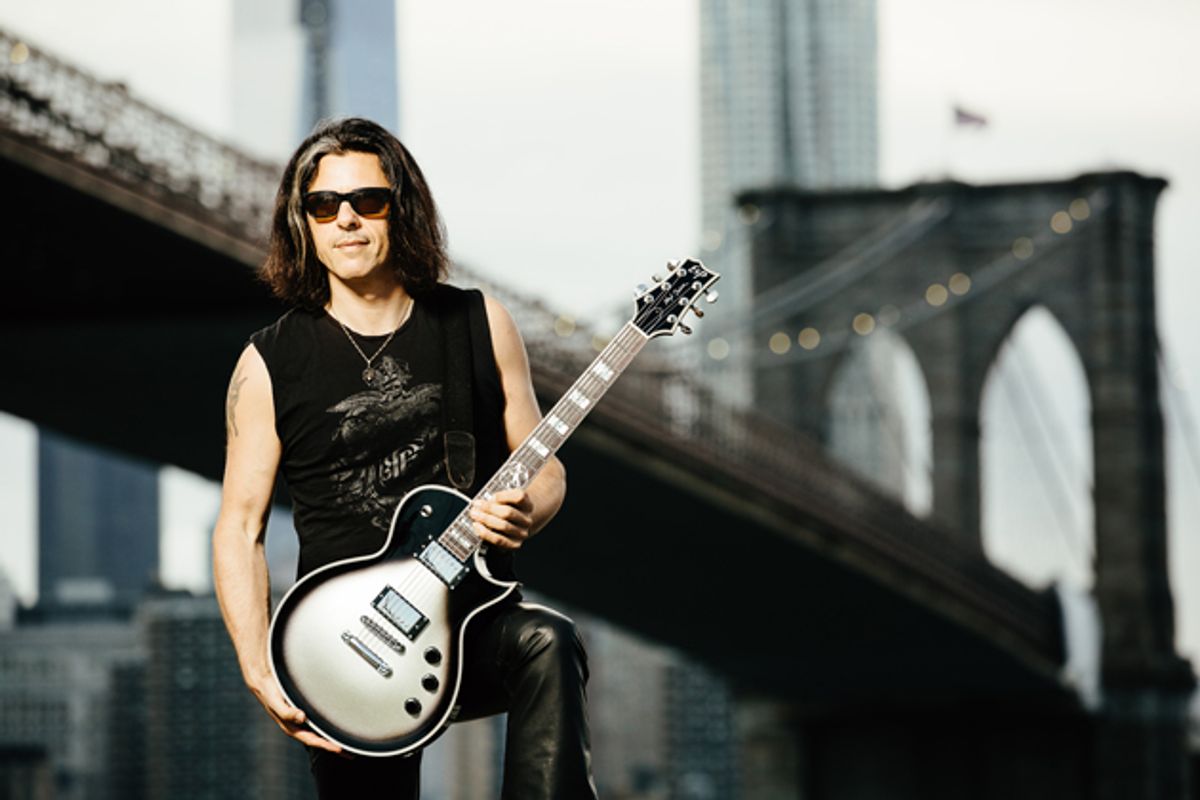 Testament guitarist Alex Skolnick and ESP Guitars have announced a signature guitar that will be released in early 2014.
North Hollywood, CA (October 1, 2013) -- Long regarded as one of the world's finest guitar players spanning multiple genres of music, Alex Skolnick has now joined the ESP family of endorsees. Additionally, ESP has announced the introduction of the ESP Alex Skolnick EC and LTD AS-600 Signature Series guitars, which will be available at the beginning of 2014.
"Alex is a guitarist who inspires the highest level of respect among musicians around the world," says Jeff Moore, ESP Senior Vice-President. "We are proud and excited to have him as one of ESP's top-tier endorsees."
"My new signature guitar is the culmination of years of combined experience – mine as a player and ESP Guitars' as one of the best-run companies out there," says Skolnick. "I look forward to playing it for many years to come."
Starting in 1983 as a teenage phenomenon in the metal band Testament, Alex Skolnick is one of the very few artists to receive critical acclaim as both a rock and jazz guitar player. Earning his BfA from New York City's New School University's jazz program, Alex surprised the rock world with the formation of the Alex Skolnick Trio in 2001, and has since achieved recognition and success in the hard-to-please jazz world. Alex has also performed as a member of the Trans-Siberian Orchestra, and on collaborations with such luminary players as Stu Hamm, Les Claypool, Michael Manring, Ozzy Osbourne, and others.
Available in January 2014, the ESP Alex Skolnick EC and the LTD AS-600 will be offered in two finishes: Silver Sunburst (SSB) and Lemonburst (LB). Based on ESP's popular Eclipse body style, the guitars feature a set-neck design at 24.75" scale, with a full-thickness mahogany body, mahogany neck, a custom headstock, rosewood fingerboard with custom inlays, Grover tuners, TonePros locking TOM bridge with stop tailpiece, and an Alex Skolnick signature Seymour Duncan pickup set.
For more information:
ESP Guitars