Fender Announces Line of Micro Pedals
The first four pedals include a compressor, EQ, ABY, and DI.
Scottsdale, AZ (July 1, 2014) -- Fender recently announced a new line of micro-sized pedals. Here are the details from their website: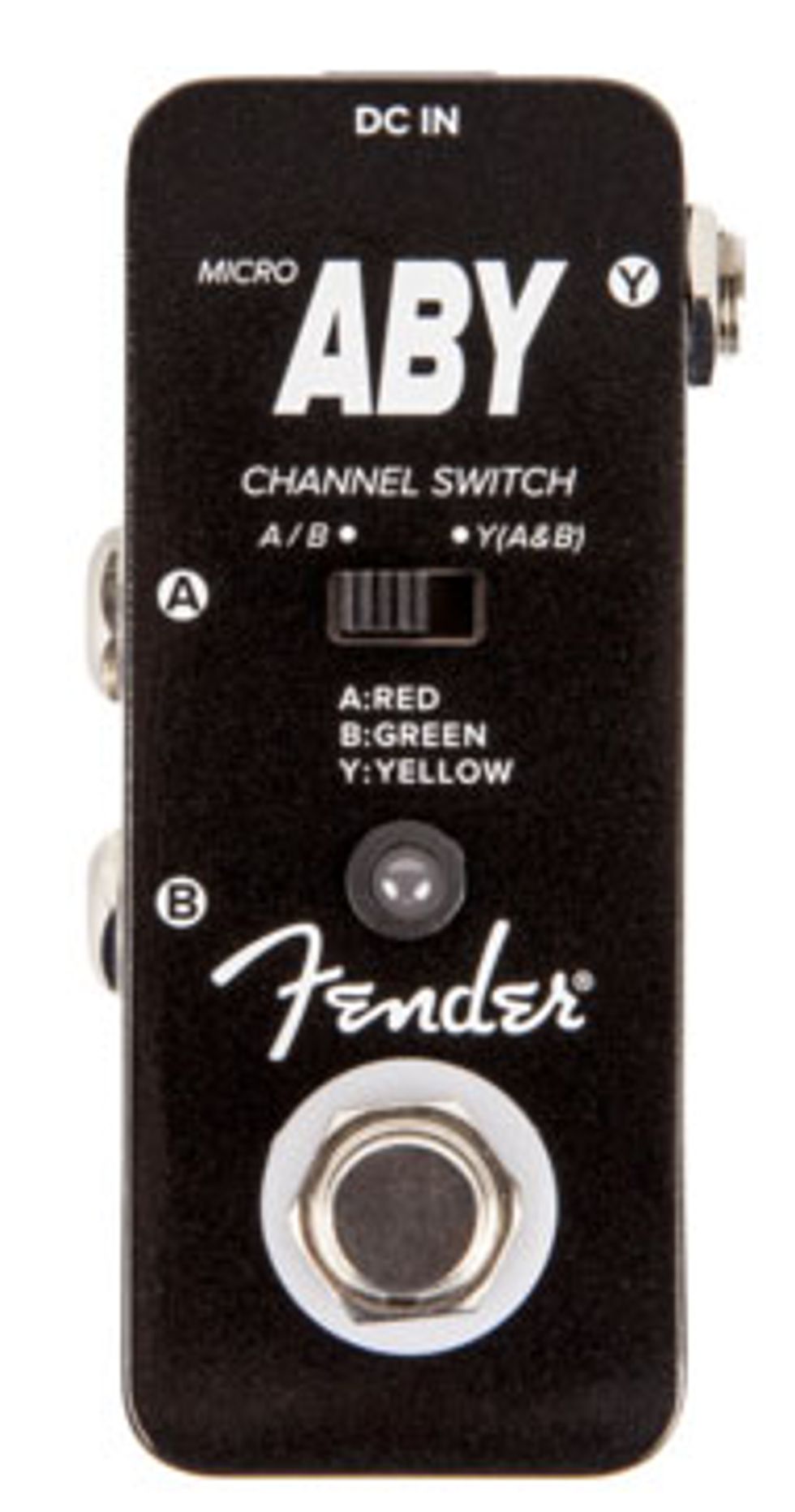 Fender Micro ABY
Expand the versatility of your rig, switch between amplifiers or combine two signals with the Fender Micro ABY pedal. With its distinctly smaller footprint and the full functionality of a full-sized ABY solution, the passive Fender Micro ABY pedal offers complete performance flexibility no matter the performance situation. Whether you're running your instrument through two amps simultaneously or switching between them, the Micro ABY pedal offers a one input/two output or one input/two output configuration for switching between setups quickly and easily.

Fender Micro Compressor
With its precise control options and a footprint that's perfectly sized for even the most expansive effects rigs, the Fender Micro Compressor is convenient and effective way to even out highs while keeping your signature tone consistent and complex. Small in size and mighty in power, the pedal reduces brightness in peak frequencies and attenuates high-volume attack, giving players smooth, even tone across all notes, increased sustain and enhanced midrange.

Fender Micro DI
With the Fender Micro DI pedal, routing your signal direct to a mixer or pro audio system has never been easier or better-sounding. Using this compact onstage solution, players can quickly and easily convert their unbalanced instrument signal to a balanced P.A.-ready signal while minimizing distortion and ground-level noise. Transmit your signal while attaining quality pro tone, with plenty of pedal board real estate to spare.

Fender Micro EQ
Whether you're connected to a full range of pedals or simply want to fine-tune your tone, the Fender Micro EQ pedal offers master level control of individual frequencies with complete precision. Designed specifically for guitar players, this five-band graphic EQ features an ±18 dB adjustable gain range per band, letting players shape their sound over five specific frequencies while preventing feedback caused by additional distortion effects.
For more information:
Fender