Acoustic Gear Finds June 2021
Don't miss the latest and greatest gear finds for your acoustic!
---
Cole Clark Guitars
The Cole Clark CCFL2ECRDBL Acoustic-Electric Guitar is designed for the guitarist who demands the highest standards in an instrument. The 2 Series FL Dreadnought guitar is the go-to choice for every player looking to have ultimate control of both the acoustic and plugged-in performance environments, with Cole Clark's signature 3-way pickup system and beautiful, sustainably-sourced, natural Redwood and Blackwood timbers.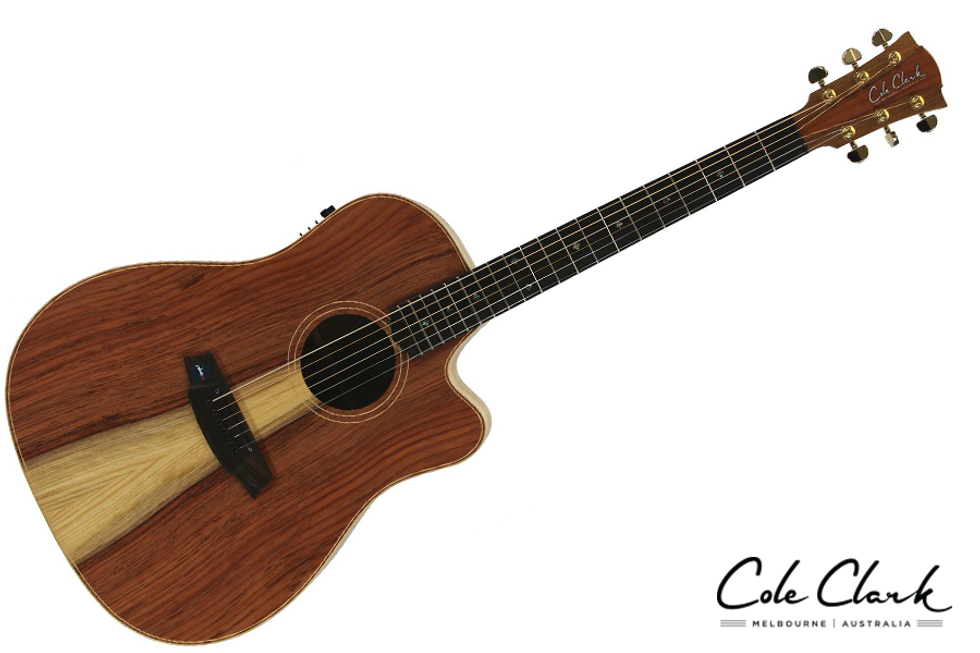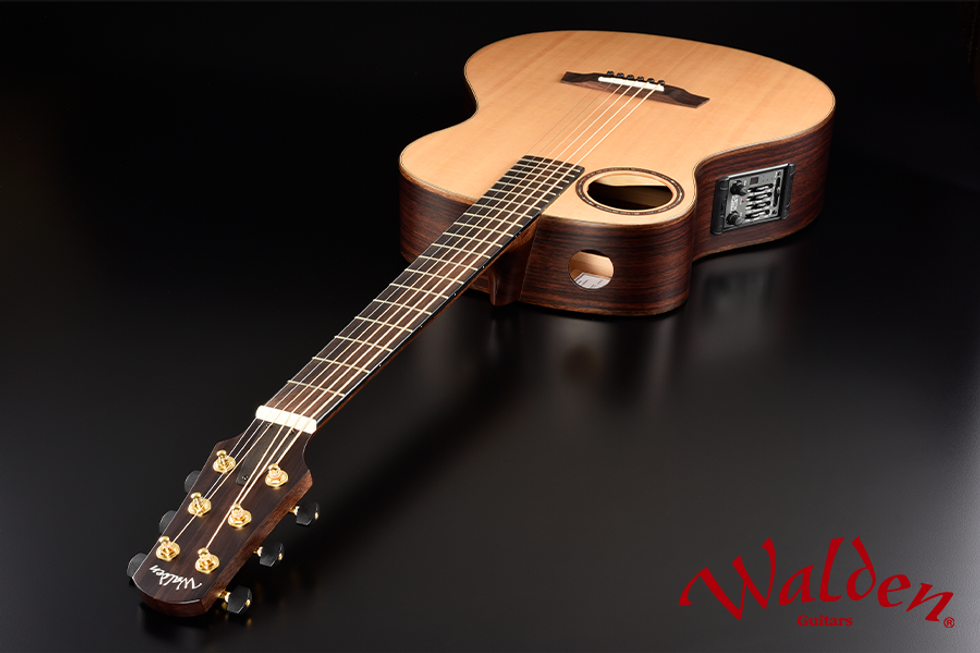 "I love this thing, I can't put it down. It's kind of like having a piano in your lap, you got all the low end for bass lines, and you got chords that you can strum on top, even alternating simple bass lines. There's all kinds of fun you can have with this thing!" ~ Sean Harkness, NYC

Typically tuned to B, the Baritone provides a clear low end response perfect for soloists, singer-songwriters, percussive finger-style players, or guitarists who crave a walking bass line while comping chords.

With its offset soundhole, side-port, and solid Sitka spruce top with innovative low-mass bracing, the Walden B1E sounds sonically excellent while incorporating the more comfortable Grand Auditorium body shape. A graphite reinforced Mahogany neck contribute to stability and its 27″ scale length and 1-13/16″ nut width contribute to the B1E Baritone's transparent playability.

Click here to watch videos
Click here for more information
Click here to follow Walden Guitars on Instagram
Walden Guitars
PRS
The PRS SE P20E is a parlor-sized acoustic with a big voice. Features include all-mahogany construction and PRS hybrid "X"/Classical bracing, which allows the top to freely vibrate, the SE P20E projects with even, bold tone. Its smaller size makes playing for hours fun and comfortable and allows for more convenient transport.
Plug in the Fishman GT1 pickup system, and it delivers dynamic, organic tone. This electronics system features an undersaddle pickup and soundhole mounted preamp with easy-to-access volume and tone controls, which essentially transforms what some may consider a "couch guitar" into a workhorse stage instrument.
Available in three satin finishes with herringbone rosettes and accents. Other high-quality features include a solid mahogany top, ebony fretboard and bridge, and bone nut and saddle. Gig bag included.
Click here to learn more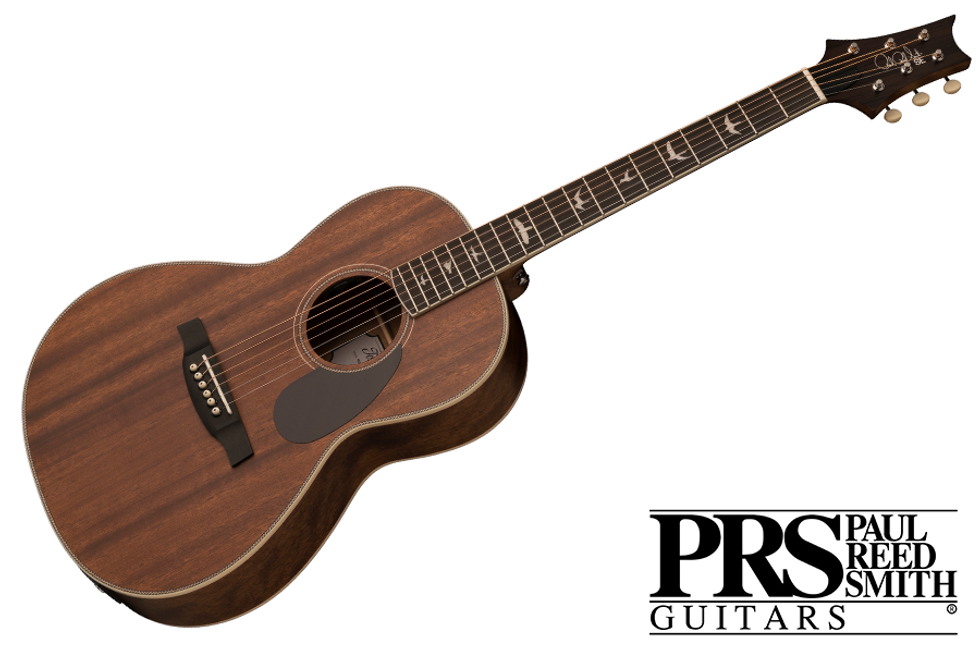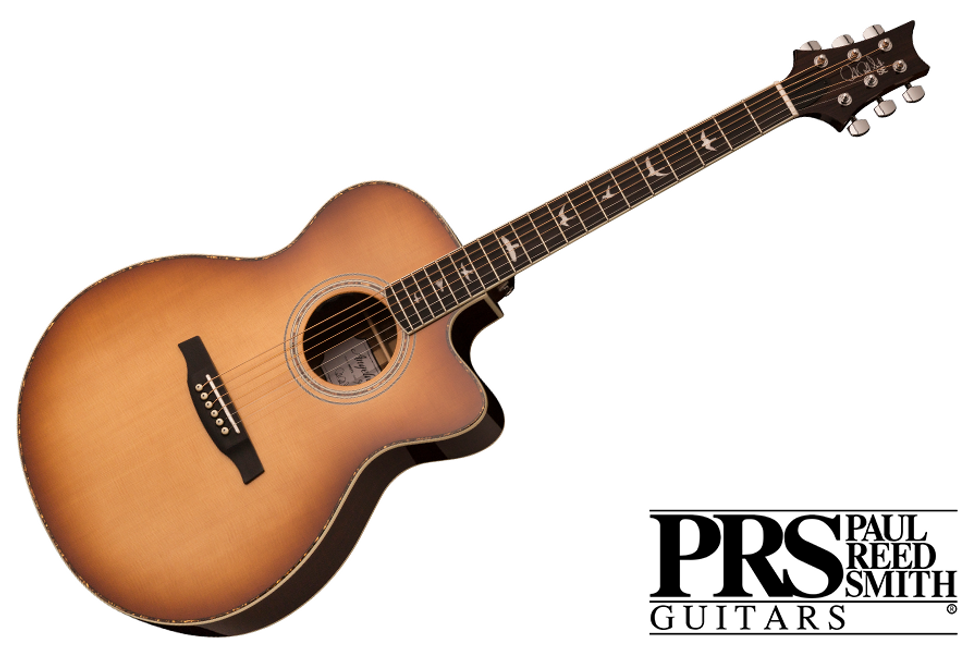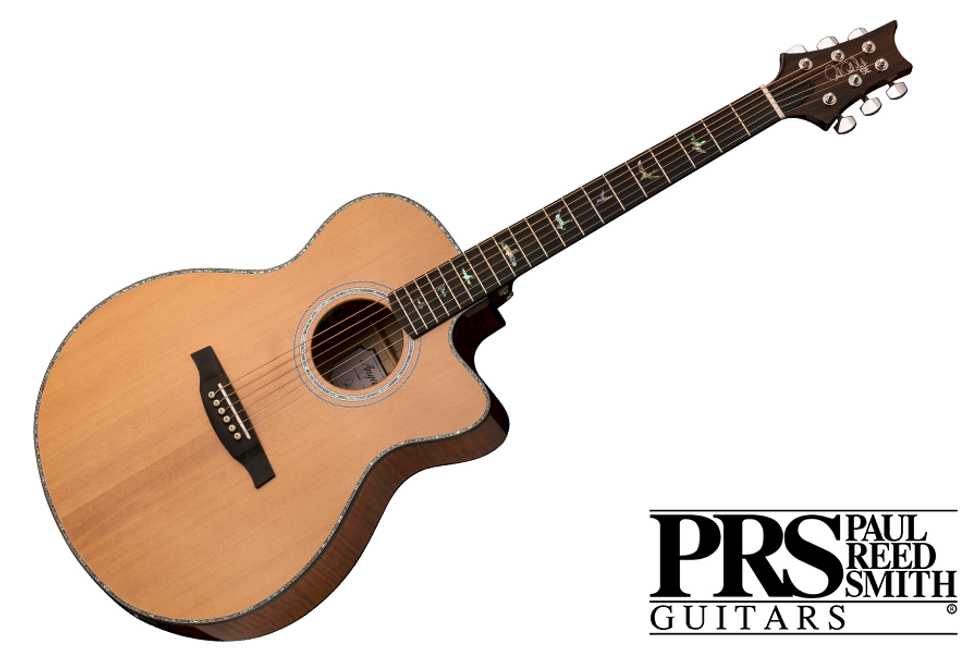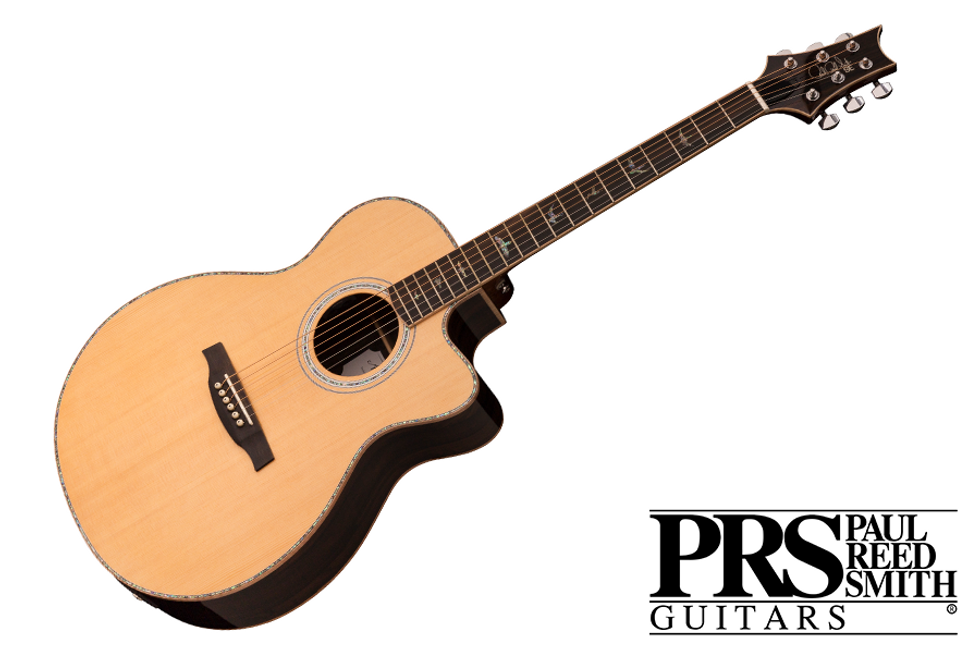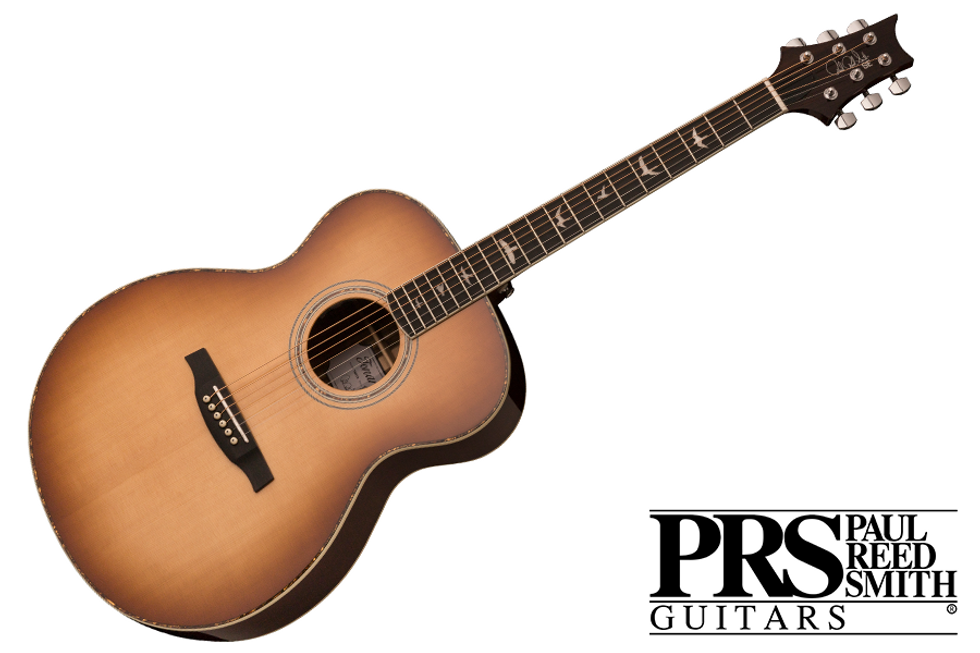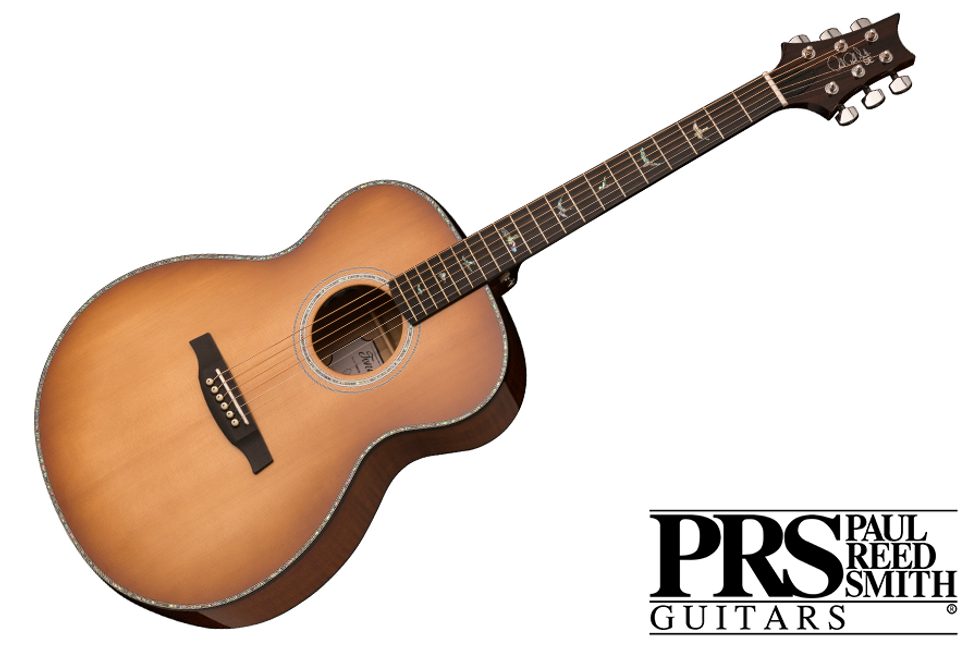 Tanglewood
Inspired by the guitars made in the 1930s, the Tanglewood Blackbird series evoke traditional values, yet offer the benefits a guitar manufactured in the modern era. These guitars feature hand-selected tone woods and a unique bracing pattern. The Blackbird Orchestra electro-acoustic guitar is carefully braced to environments, with Cole Clark's signature 3-way pickup system and beautiful, sustainably-sourced, natural Redwood and Blackwood timbers.
Click here to learn more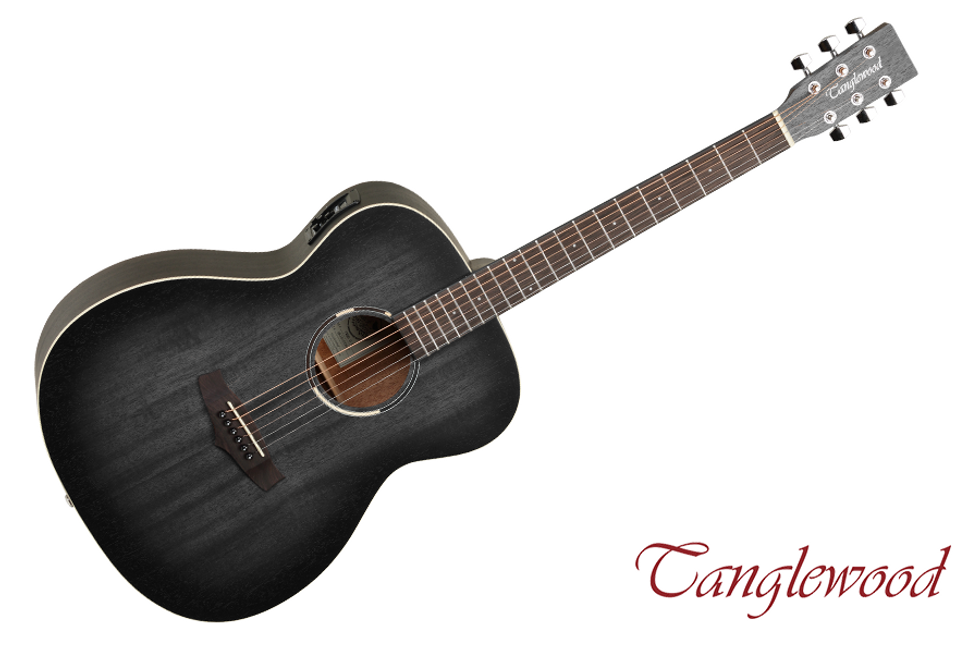 Taylor Guitars
Taylor's popular, compact GS Mini has brought countless hours of guitar-playing joy to musicians of all stripes, and the GS Mini-e Koa Plus takes the fun to a new level with elevated aesthetic details. Back and sides of layered Hawaiian koa pair with a solid koa top for a punchy, bold sound with surprising power and volume for a small-bodied guitar with a scale length of 23-½ inches, while the 1-11/16-inch nut width makes forming chords a breeze. A dusky edgeburst accentuates koa's natural grain and luster around the top, back and sides, while other notable features include nickel tuners, a three-ring rosette, and a genuine West African ebony fretboard. It includes onboard ES2 electronics and Taylor's new AeroCase®, a soft yet sturdy case with all the protection of a hardshell case at one-third the weight.
Click here to learn more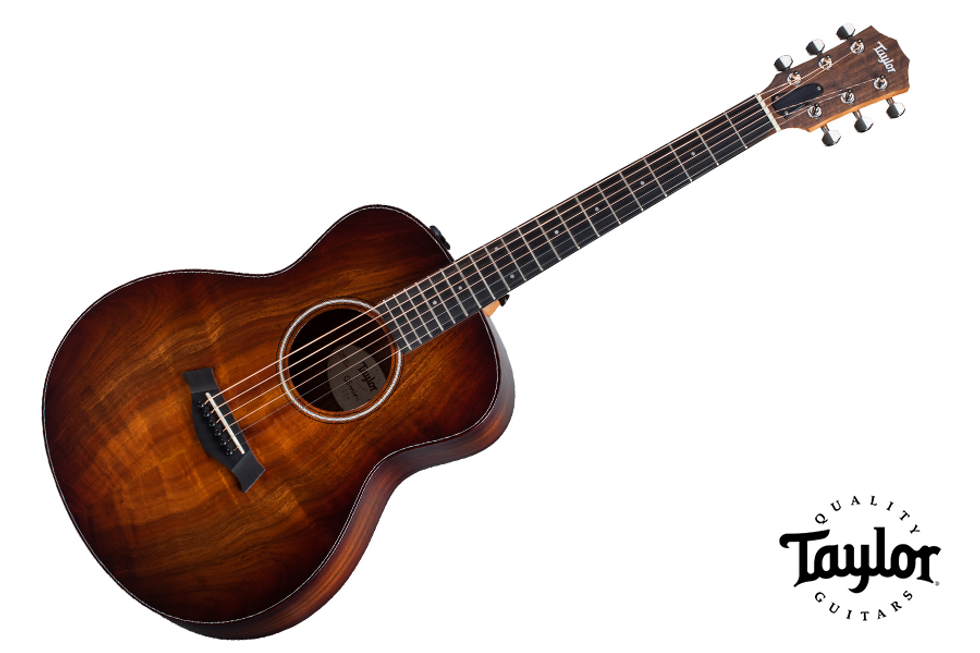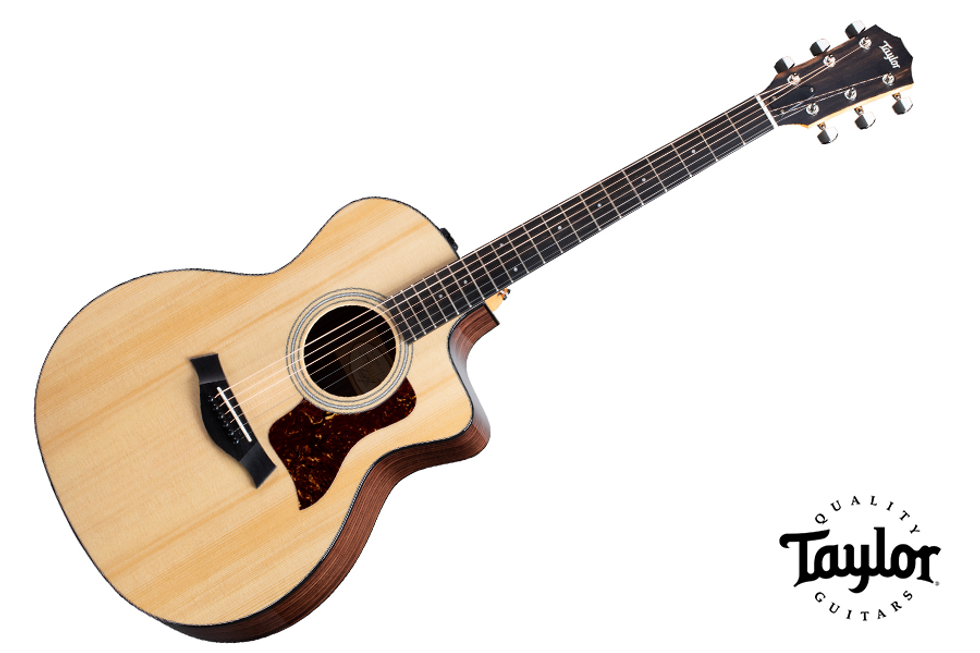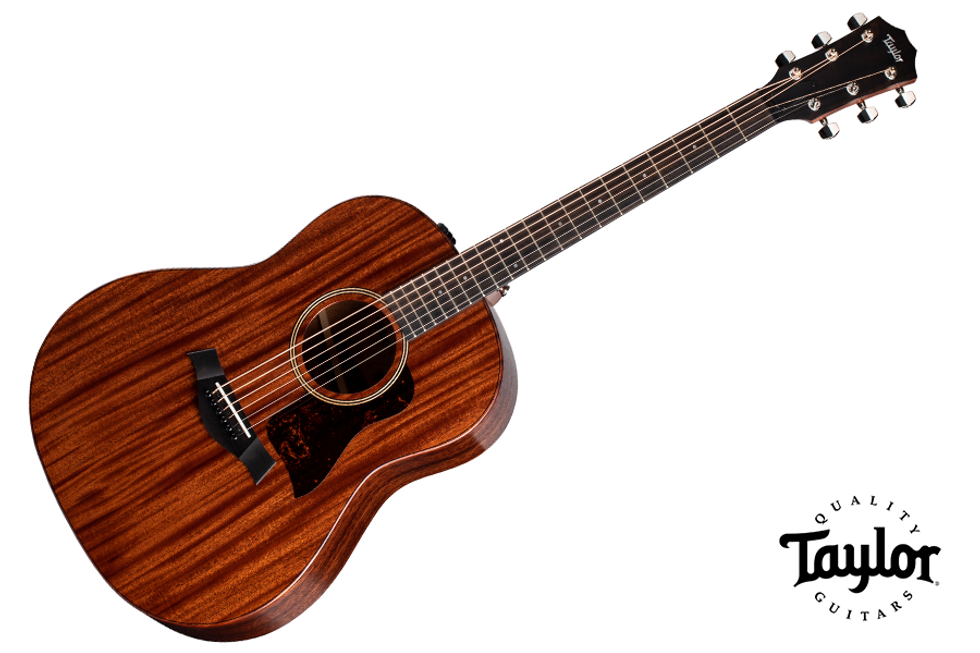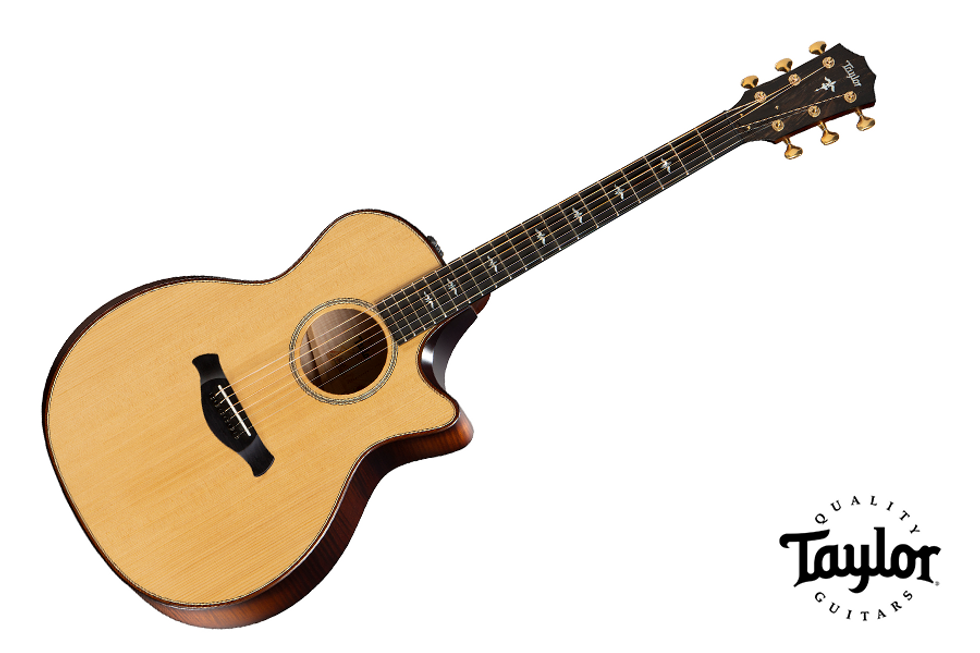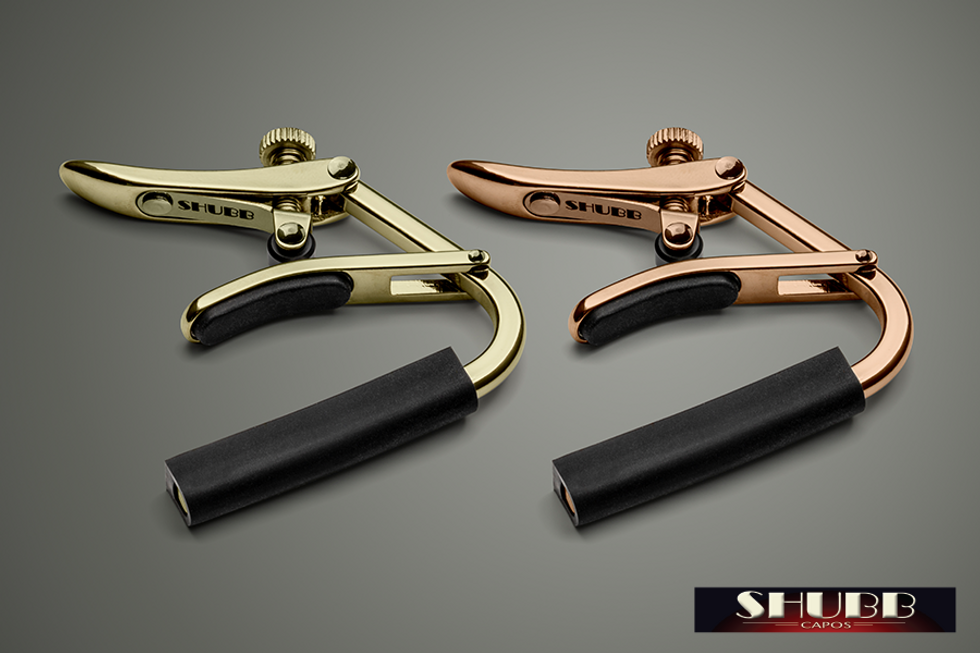 Adding to the company's line of premium capos, Shubb has introduced the new Capo Royale Series, featuring durable gold finishes that deliver long-lasting beauty.

Available in two lustrous finishes – Gold and Rose Gold – the Capo Royale Series brings a distinctive visual flair to Shubb's famed capo design, revered since 1980 for its ability to provide flawlessly clean fretting while keeping the instrument in tune.

For many years Shubb has received requests for a gold plated Shubb Capo. While gold is undeniably beautiful, it is not at all durable; it will wear off far too easily and quickly. It is also famously expensive. Now, Shubb has developed a high-tech technique for creating a gold-toned titanium finish. It possesses all the beauty of real gold, but is as durable as any metal finish in the world.

Click here to watch videos
Click here to learn more
Click here to follow Shubb on Facebook
Shubb Capos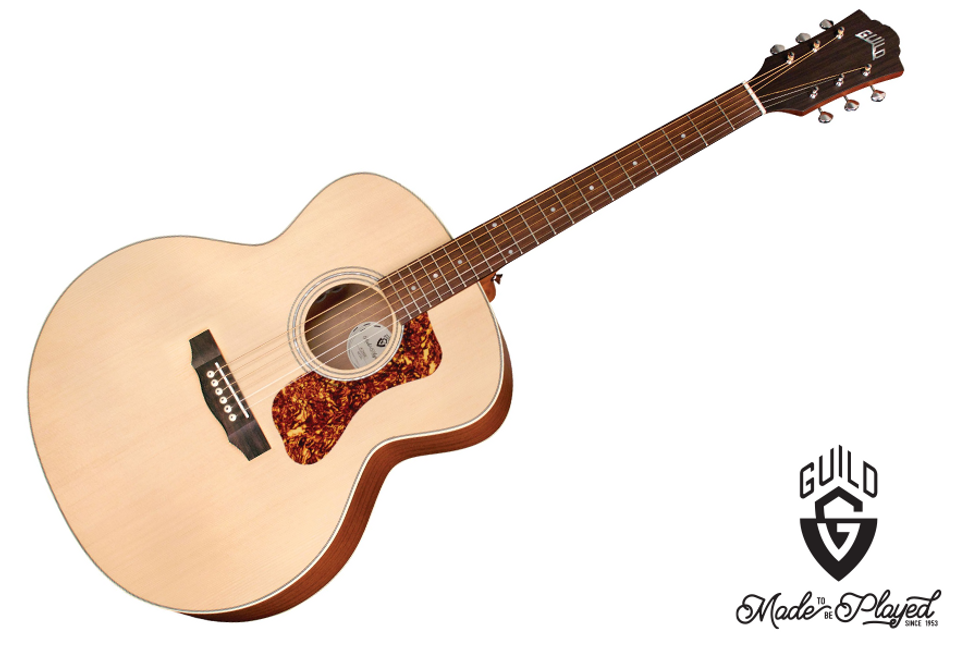 Guild's most affordable jumbo yet! The F-240E is a tone cannon at a player's price. Built with a solid spruce top, mahogany sides, and an arched mahogany back, the full-bodied and powerful voice of this Guild Jumbo provides guitarists with historically-Guild acoustic tone and voicing. Guild's signature arched back design allows for enhanced volume and projection, long sustain, and a lush, full sound. The F-240E features Guild's Fishman-designed AP-1 electronics, a pau ferro fingerboard and bridge, bone nut and saddle, mother-of-pearl rosette, period-correct tortoiseshell pickguard, and a satin polyurethane finish.

Click here to see videos
Click here to learn more
Click here to follow Guild Guitars on Instagram
Guild Guitars
Blackstar Amplification
The Blackstar ACOUSTIC:CORE 30 was designed to give singer/songwriters the ability to get a professional sound without any sound engineering expertise, then share it via live streaming or recording, or live performance. All in a compact easily portable combo with the option of battery power. This take-anywhere acoustic amp is designed for the way you play today: streaming, recording, practice or live.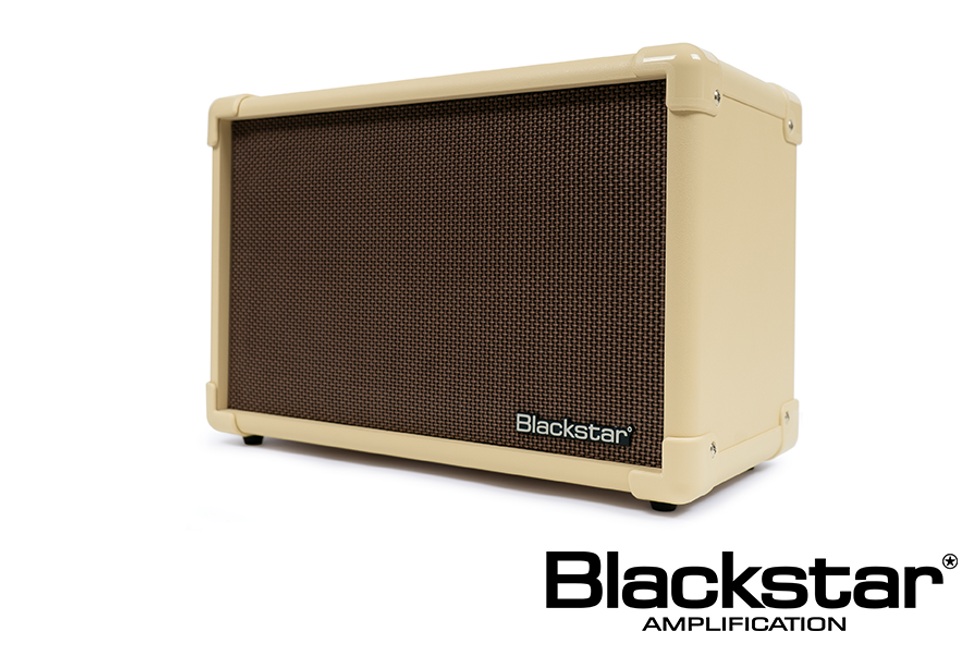 Santa Cruz Guitar Company
Santa Cruz Guitar Company has made it even easier to order the custom acoustic you've always wanted. They invite you to email them directly at scgc@santacruzguitar.com to be walked through the design process, where they will take the time needed to answer all your questions about models, tonewoods, structural options and aesthetics to ensure you will receive the heirloom acoustic that is right for you.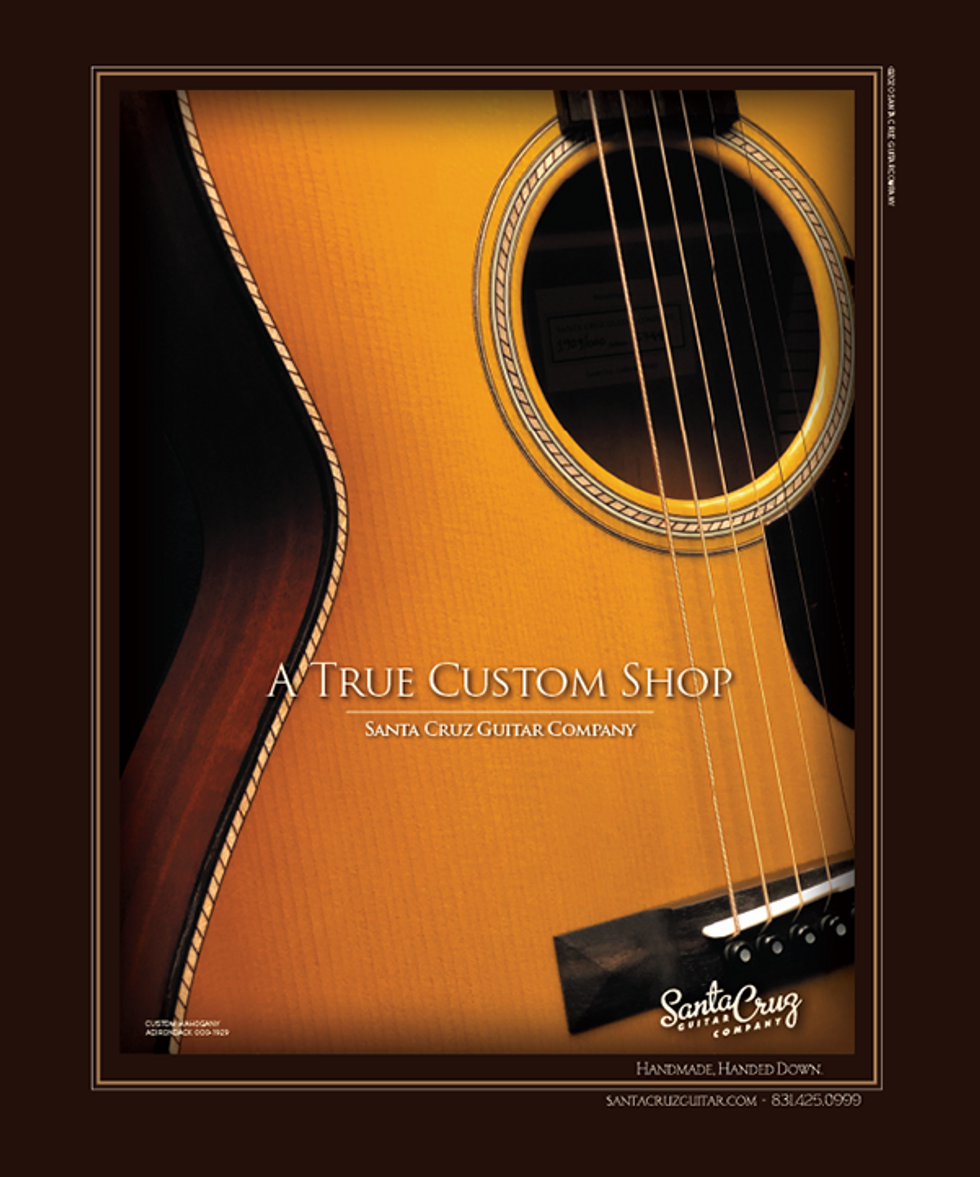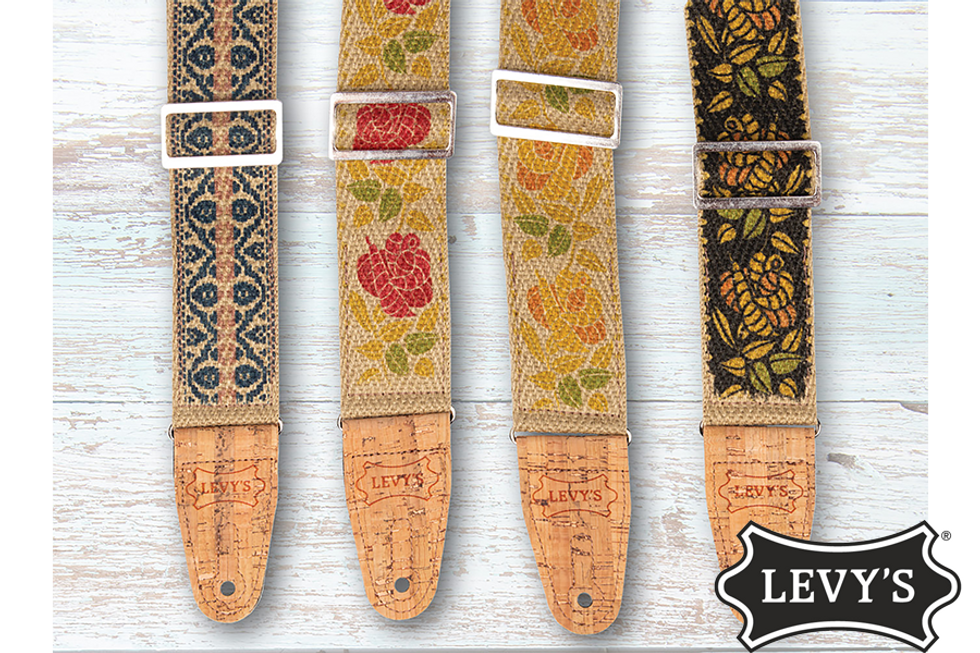 The New MH8P Series Vegan Hemp Series guitar straps by Levy's come in four new beautiful motifs and measure 2"/51mm in width. These organic straps are cruelty-free using sustainable materials and extend from 37"/940mm to 62"/1572mm via silver-colored tri-glide sliding adjustment. Natural hemp webbing and durable 2-ply cork ends safely support your instrument, along with pinhole stitching on both ends to prevent stretching. To address the issue of pick dropping encountered by almost every gigging guitarist, the MH8P Series comes equipped with a convenient 2.5"/64mm inside pocket to provide quick access to extra picks. Hand-crafted in Novia Scotia.

Click here to learn more
Click here to follow Levy's Leathers on Instagram
Levy's Leathers
LR Baggs
The product of nearly 3 years of intensive research and collaboration with a team of PhDs, LR Baggs is thrilled to introduce Voiceprint DI, the next breakthrough chapter in acoustic amplification. Voiceprint DI measures the acoustic response of your guitar by leveraging the processing power of your iPhone® to accurately capture your guitar's one-of-a-kind voice. A Voiceprint is created, transforming your pickup into the most authentic sound we have engineered in our 40+ years.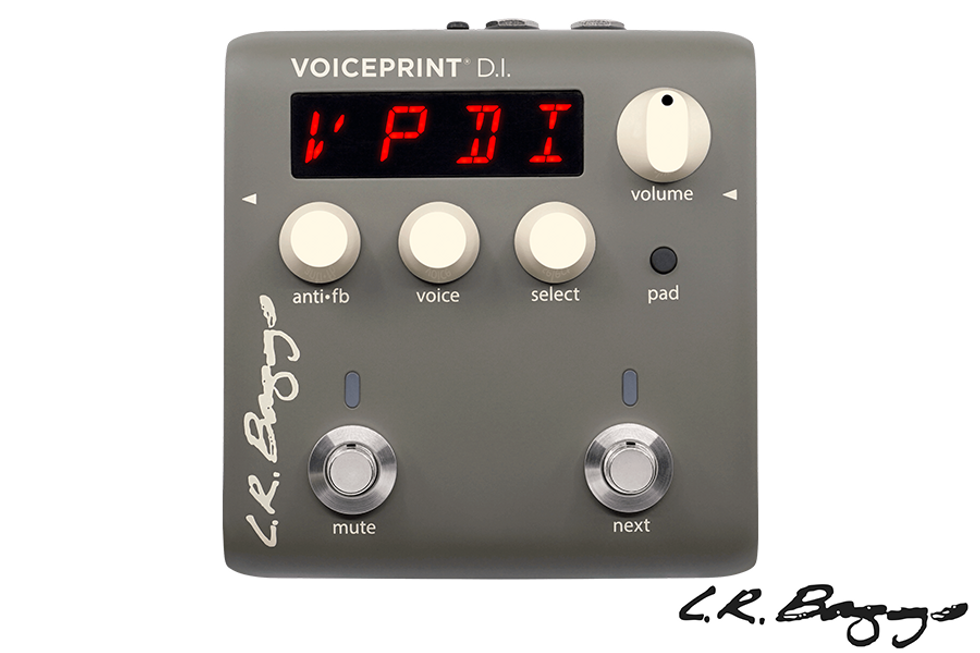 Henriksen Amplifiers
Raise your hand if you only own one guitar… that's what we thought. But do you need a different amplifier for each one? The Bud from Henriksen is no ordinary amplifier; it sounds just as amazing with your acoustic guitars as it does with your electric guitars, regardless of style. The Bud is just 13 lbs and 9"x9"x9" but packs 120 watts of power and a pro-grade feature set that you can truly gig with, record, teach, or just practice.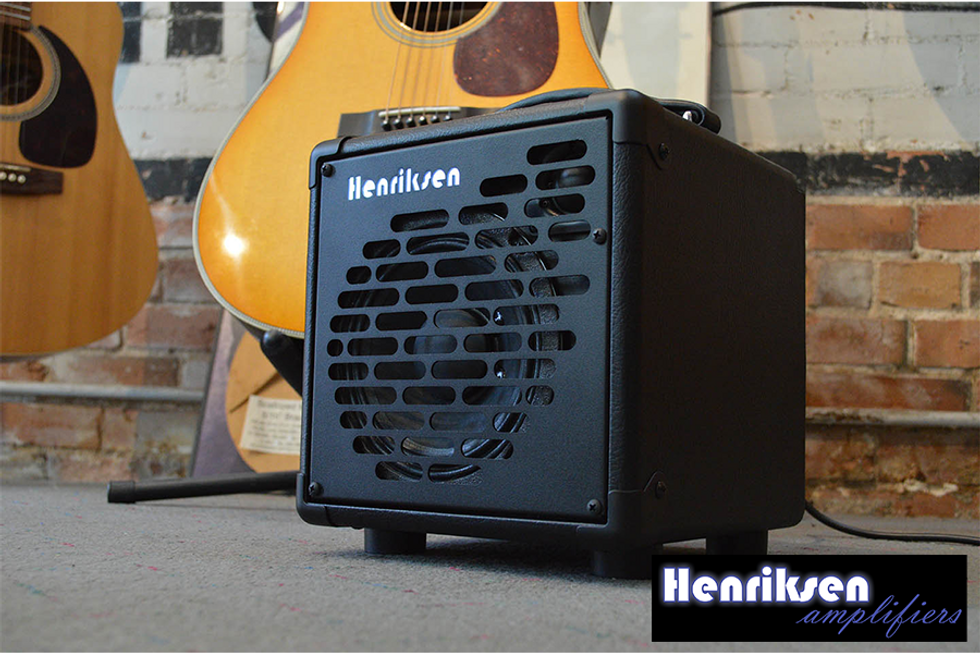 Breedlove Guitars
Powerful and responsive like a dreadnought, tonally the acoustic electric Breedlove Jeff Bridges' Signature Model emphasizes the unique qualities of myrtlewood, with a deep rosewood-like bass, the fundamental clarity of mahogany and the enchanting shimmer of koa. The Breedlove Jeff Bridges signature "All in this Together" project benefits Amazon Conservation Team, which works in partnership with indigenous colleagues to protect rainforests.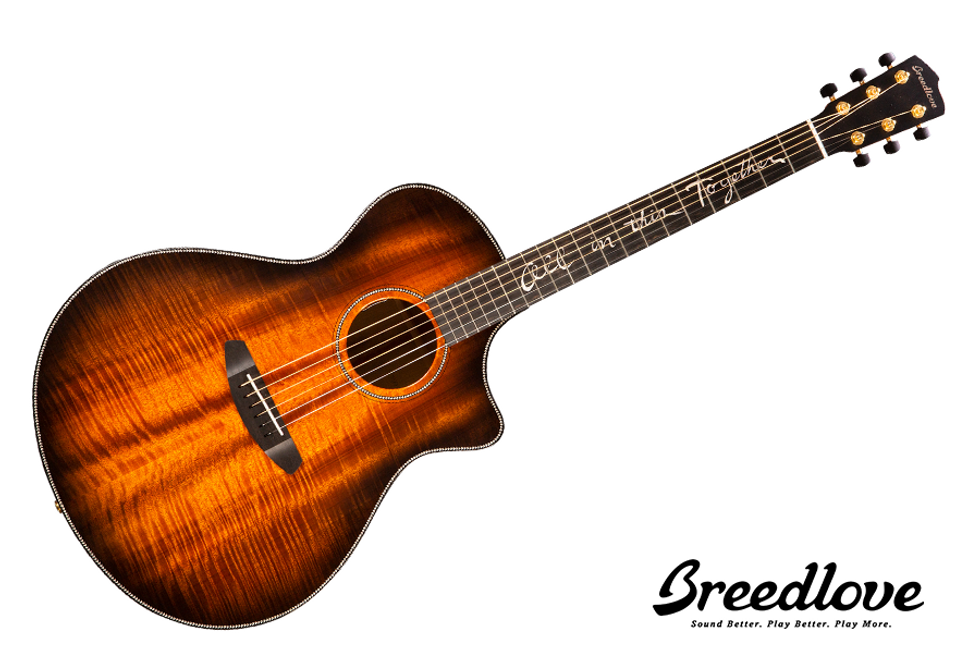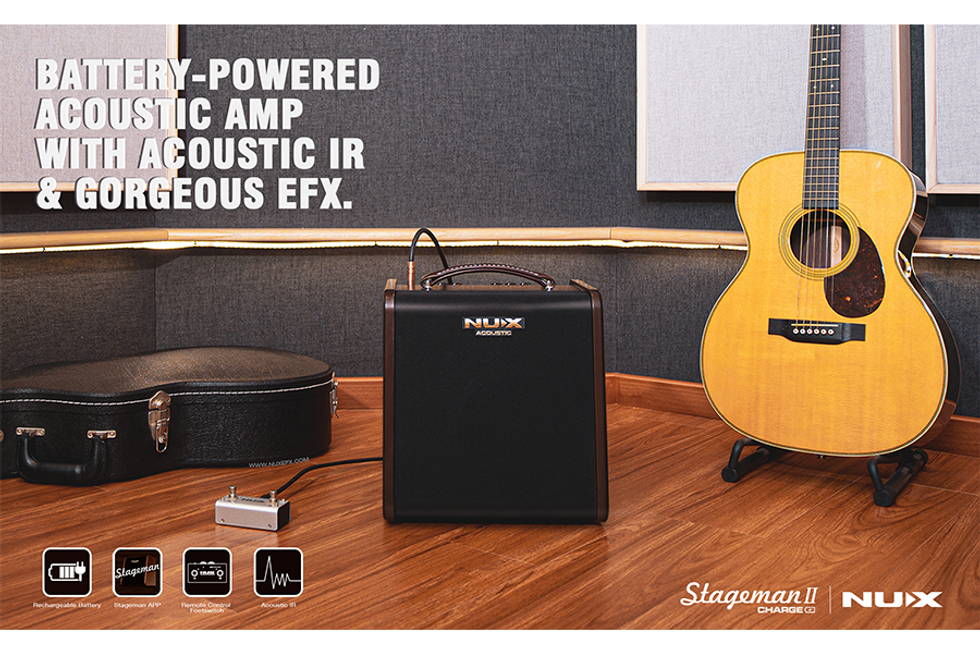 NUX Stageman II Battery-Powered Acoustic Guitar Amplifier features a pure analog preamp with NUX's iconic Core-Image post-effects. It has specific EQ scenes for finger-style as well as strum-style in channel 1, and you can engage built-in Acoustic IRs with a dedicated mobile APP. Acoustic IR is the new trend to make your acoustic sound as natural as micing. Stageman II keeps Drum & Loop, you can control by the original NUX NMP-2 foot-controller. And the built-in rechargeable battery can let you busk on the street for 4 hours.

Highlights:
- 80-watt rich warm sound acoustic amp with 6.5" premium speaker and 1" tweeter
- Rechargeable battery for 4.5 hours outdoor performing
- Built-in Acoustic Impulse Response
- 2 independent channels with routing adjustable post-effects
- Mobile APP for editing and control
- Drum & Loop (60s phrase loop)
- Bluetooth Audio Stream
Click here to learn more
Click here for audio clips
Click here for video
Click here to follow NUX on Instagram
NUX
Both models feature ultra-premium componentry, including Mercury Magnetics transformers, vintage-correct Mallory capacitors, precision-matched EHX tubes, and custom Celestion speakers.
Supro announces Supro Custom Amplifiers—a new collection of bespoke tube amplifiers hand-built in the USA. Two new models—the Delegate Custom 1x12 and Ambassador Custom 2x10—were designed to redefine the Supro tube amp tone.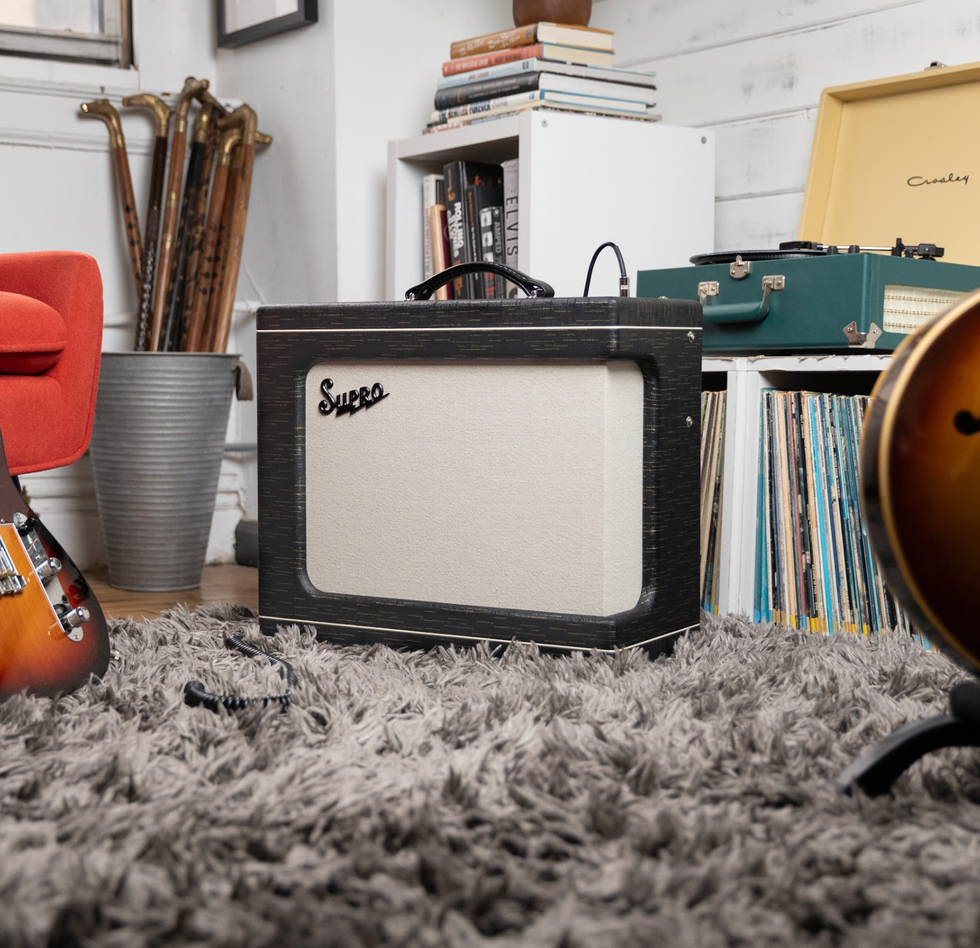 The Supro Delegate Custom is a 25-watt 1x12 combo voiced to provide world-class touch sensitivity, exceptional midrange warmth, and rock & roll grind. Its unique circuit topology is designed to optimize the amp's top-shelf components, providing a wide-open, immediate sound that captures the distinct tonal characteristics that define the Supro sound within the pantheon of legendary electric guitar tones. Gushing overdrive and a hearth of warm mids allow the Delegate to sing at any volume. Every element within the amplifier has been selected to provide a broadband sound rich in even harmonic color and deeply responsive to your instrument.
The preamp in the Supro Delegate employs a trio of 12AX7 tubes and a specially voiced 3-band EQ to make the most of the extended frequency response derived from the Mercury Magnetics transformer set. It delivers remarkably tactile response and blooming overtones across the full range of the guitar. Immediately following the preamp comes the signature Supro paraphase inverter stage followed by a master volume control that is optimally located within the circuit to preserve frequency response as well as the dynamic interaction between the all-tube preamp, 12AT7-driven spring reverb and Cathode-biased power amp.
The Delegate's Class-A output stage uses a pair of Electro Harmonix 6V6 tubes to deliver loads of natural tube compression and an exceptionally low noise floor, while its versatility allows for seamless transition from sparkling cleans into glorious tube overdrive. A dream for players who enjoy the responsiveness that occurs when you crank up the preamp while using the guitar's volume control to adjust the texture of the amp's tone, the Supro Delegate Custom is ideally suited for both stage use and studio recording.
The Supro Ambassador Custom is a 50-watt 2x10 combo amp equipped with two custom BD10 Supro speakers built by Celestion. It offers copious headroom, yielding massive clean tones that give way to sweet overdrive only at the highest volumes—ideal for players who float across the genre spectrum and desire a top-of-the-line tube amp that can deliver premium rock, funk, and R&B tones. Every element within the Ambassador has been selected to provide a broadband sound—rich in even harmonics, reflective of the true nature of your instrument, and an excellent platform for pedals.
The preamp in the Supro Ambassador features three 12AX7 tubes and a specially-voiced 3-band EQ to capture the full, extended frequency response derived from the Mercury Magnetics transformer set. Immediately following the preamp comes the signature Supro paraphase inverter stage followed by a master volume control that is optimally located within the circuit to preserve frequency response as well as the dynamic interaction between the all-tube preamp, 12AT7-driven spring reverb and variable-wattage power amp.
The Ambassador features a switchable Class A (35 Watt) / Class AB (50 Watt) output stage loaded with EHX 5881/6L6WGC power tubes to deliver responsive articulation and an exceptionally low noise floor even at full volume. Class A mode delivers the more traditional, cathode-biased Supro sound with a bold midrange, while Class AB delivers a grid-biased California sound with a more scooped mid-range, tighter bass and faster transient response. Perfect for players looking for loud, colorful cleans and a hefty bottom end, the Supro Ambassador Custom offers iconic tone both onstage and in-studio.
The Delegate Custom 1x12 and Ambassador Custom 2x10 are available in two colorways. Their unique Valco-inspired wraparound cabinets are dressed in a custom Scandia tolex—Black or Burgundy—with gold accents, complementing gold-topped knobs and a brushed gold headplate.
Both amps are now available for pre-order in limited quantities at select dealers worldwide.
Delegate Custom 1x12 | $3299.00 USA MAP
Ambassador Custom 2x10 | $3499.00 USA MAP
Introducing Supro Custom Amplifiers, Hand-Built in the USA | Supro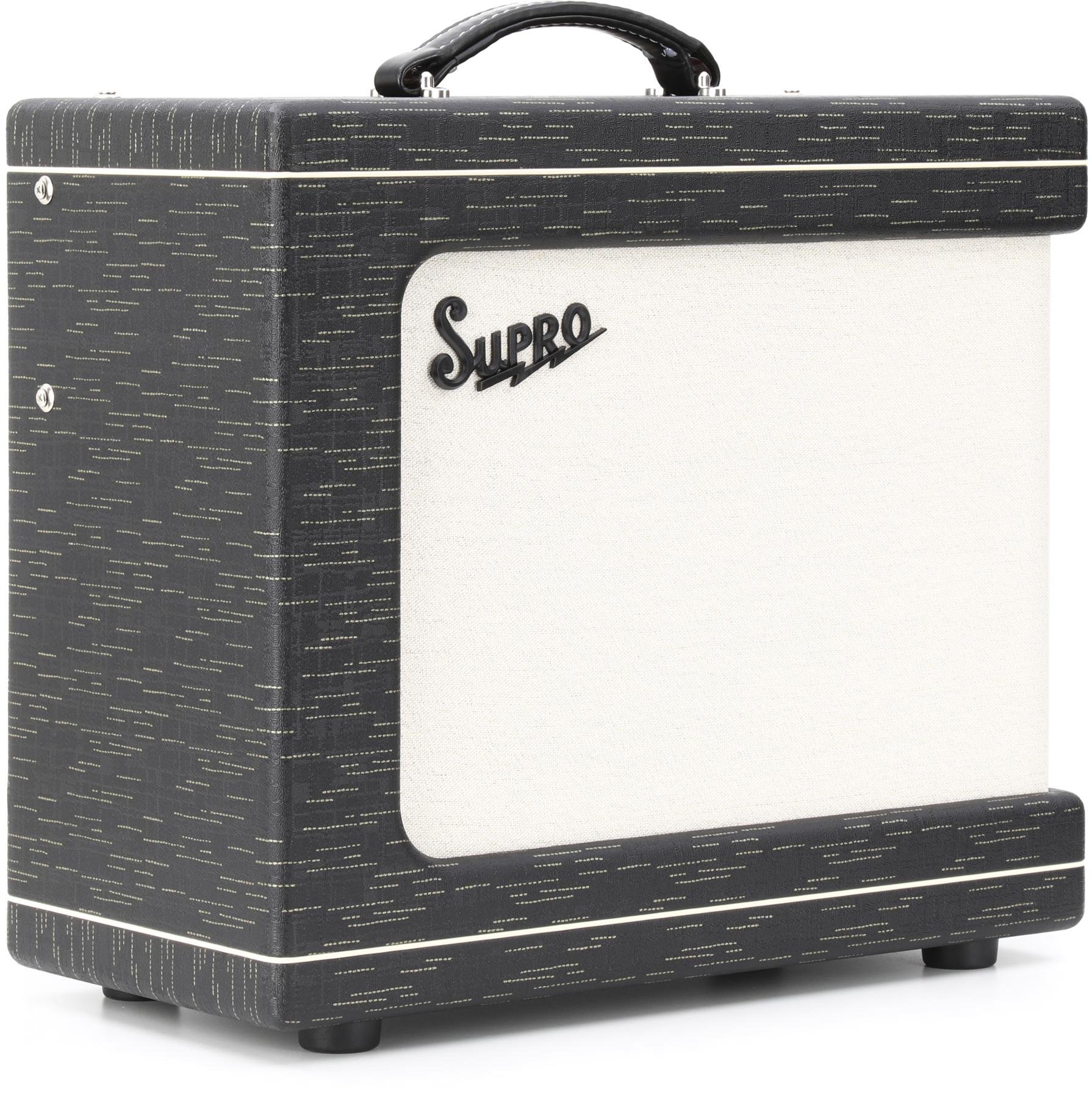 For more information, please visit suprousa.com.
Supro
If you're in the Music City area, make sure to swing by the Gibson Garage in downtown Nashville to see this dynamic duo twang and bang on their Les Pauls!
Join us Wednesday, November 1st, at 12:00 p.m. for Jared James Nichols live with Premier Guitar's John Bohlinger! John and Jared are going to talk about Old Glory, Gold Glory, and … the soon-to-be-released Blues Power Les Paul!
Don't miss this event or your chance to enter a killer swag bag giveaway and a sneak peek at what Jared's been working on!

It's our final day of Stompboxtober for 2023! This very special Halloween giveaway is the TWA Octoverdrive! Enter here:
Just in time for Halloween, the TWA Octoverdrive features a 100% original drive circuit coupled with an analog Octavia.

Like Frankenstein's Monster, cobbled together from discorporate parts and then electrified back to life, the heart of the Octoverdrive hides archaic, undead components that should not create sound – and yet, it lives!

Cursed to clip for all eternity using a set of selenium rectifiers, the Octoverdrive offers two channels of diabolical dirt:

TREAT – A thick, harmonically rich tube-like drive with the perfect degree of compression. Treat goes from creepy crunch to ghoulish gain with eerie ease.

TRICK – Adds a haunting, high-octave harmonic to the drive signal. Unlike other Octavia's, the Octoverdrive retains low-end while boosting output level, effortlessly raising your guitar tone from the grave.

The Octoverdrive also features a 3-band cut/boost EQ circuit to hack & chop your tone to pieces. For the faint of heart, there's a Dry Blend control to add a touch of purity to the Octoverdrive's evil goodness.
TWA