10 Distortion Pedals Under $100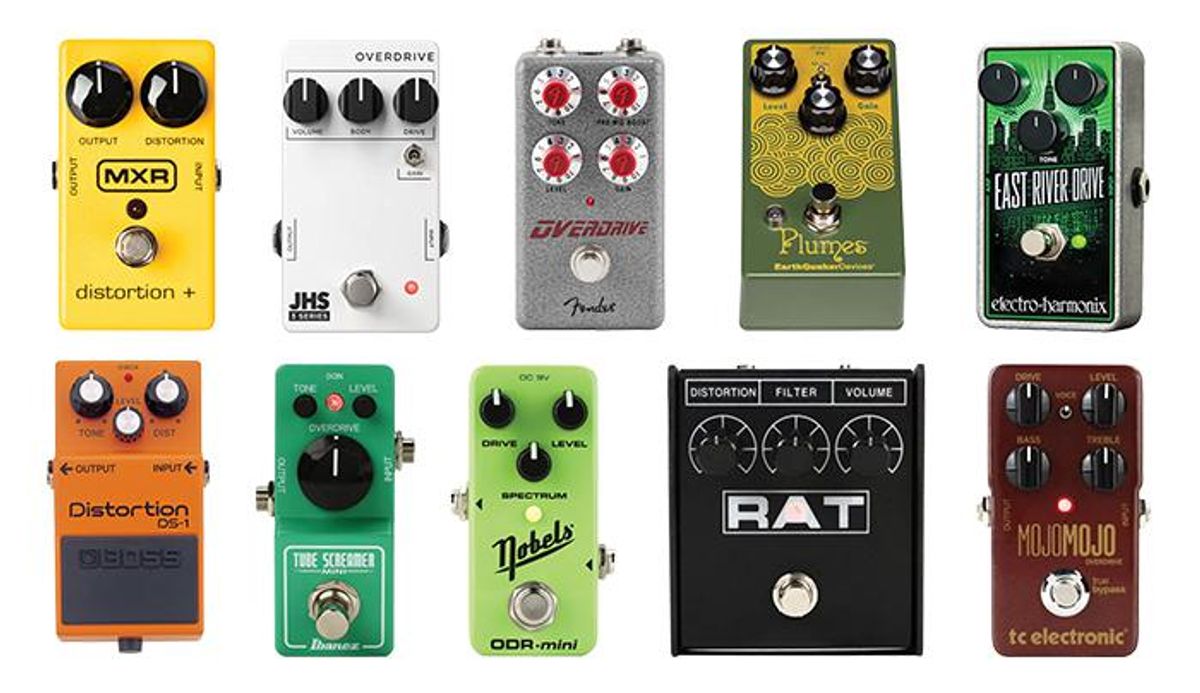 Need an affordable distortion pedal? Look no further.
We live in the golden age of boutique pedals that are loaded with advanced features—many of which were nearly unthinkable a decade or so ago. But there's something that will always be valuable about a rock-solid dirt box that won't break your wallet. Here's a collection of old classics and newly designed stomps that cost less than an average concert ticket.