Take an inside look at the drool-inducing gear that the country-fried rocker takes on the road.
This 1959 Gibson Les Paul Jr. is mostly stock, except for the newer Sperzel locking tuners. Nashville luthier Joe Glaser made a new tailpiece and Urban pulls this one out for "Kiss the Girl."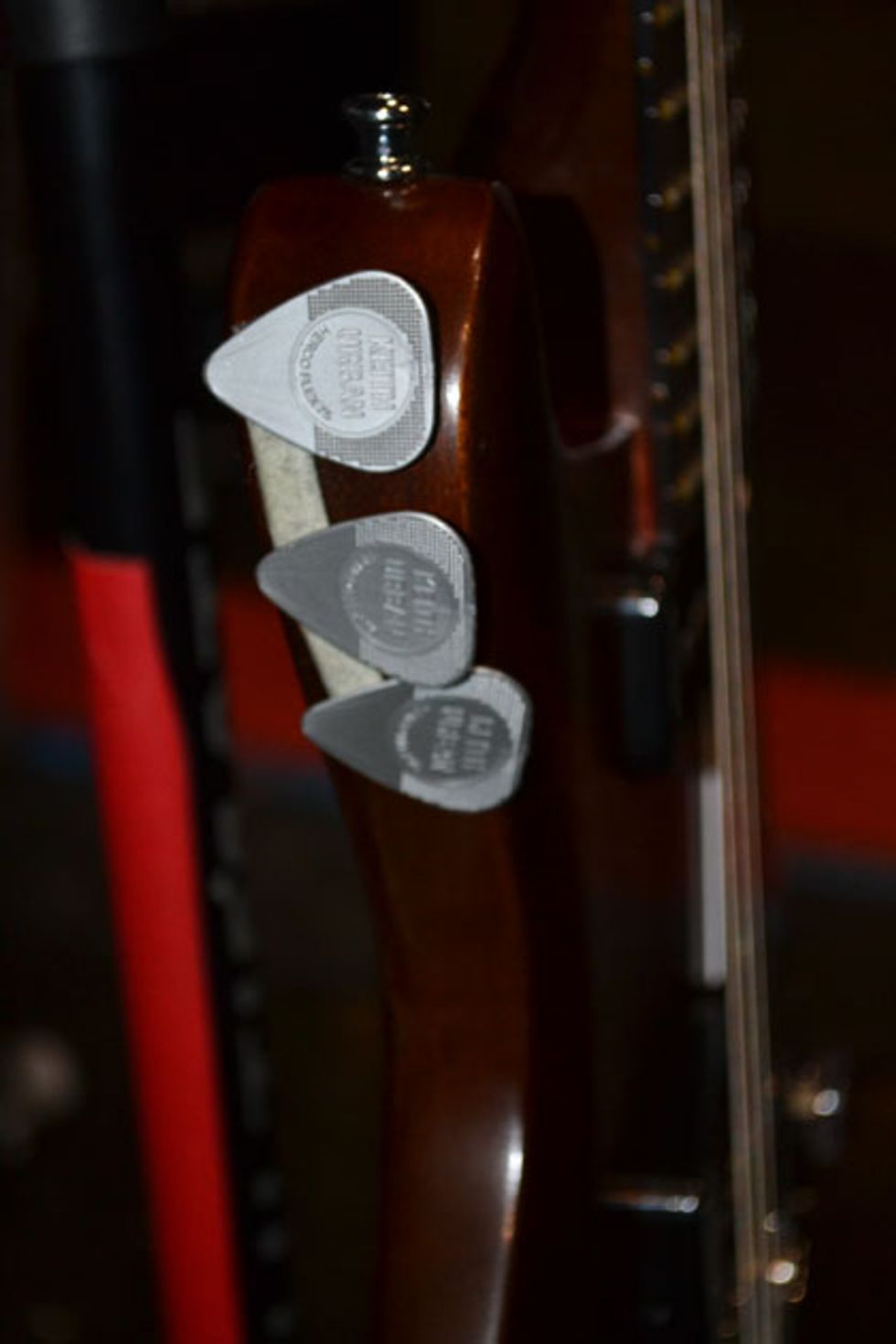 We caught up with Keith Urban's guitar tech, Chris Miller, for a look at the country-fried rocker's setup (watch the video here) that's overspilling with mash-up Fenders and classic Gibson guitars, iconic amps, and a condensed pedalboard (see his 2011 Rig Rundown to fully understand Urban's gear geekery).