A sampling of Airline, Domino, Eko, Kustom, Hagstrom, and more from the collection of Eastwood Guitars founder Mike Robinson.
Eko 500 4V Woodgrain
The early Ã??60s were the best years for Eko. While the unusual switches and finishes seem odd and out of context, they start to make sense once you realize an accordion manufacturer was making these guitars in Italy. This wood grain finish is actually vinyl that's stretched over the body. The 4V indicates four pickups, while their 3Vs had three pickups, and so on. Photo courtesy of myrareguitars.com.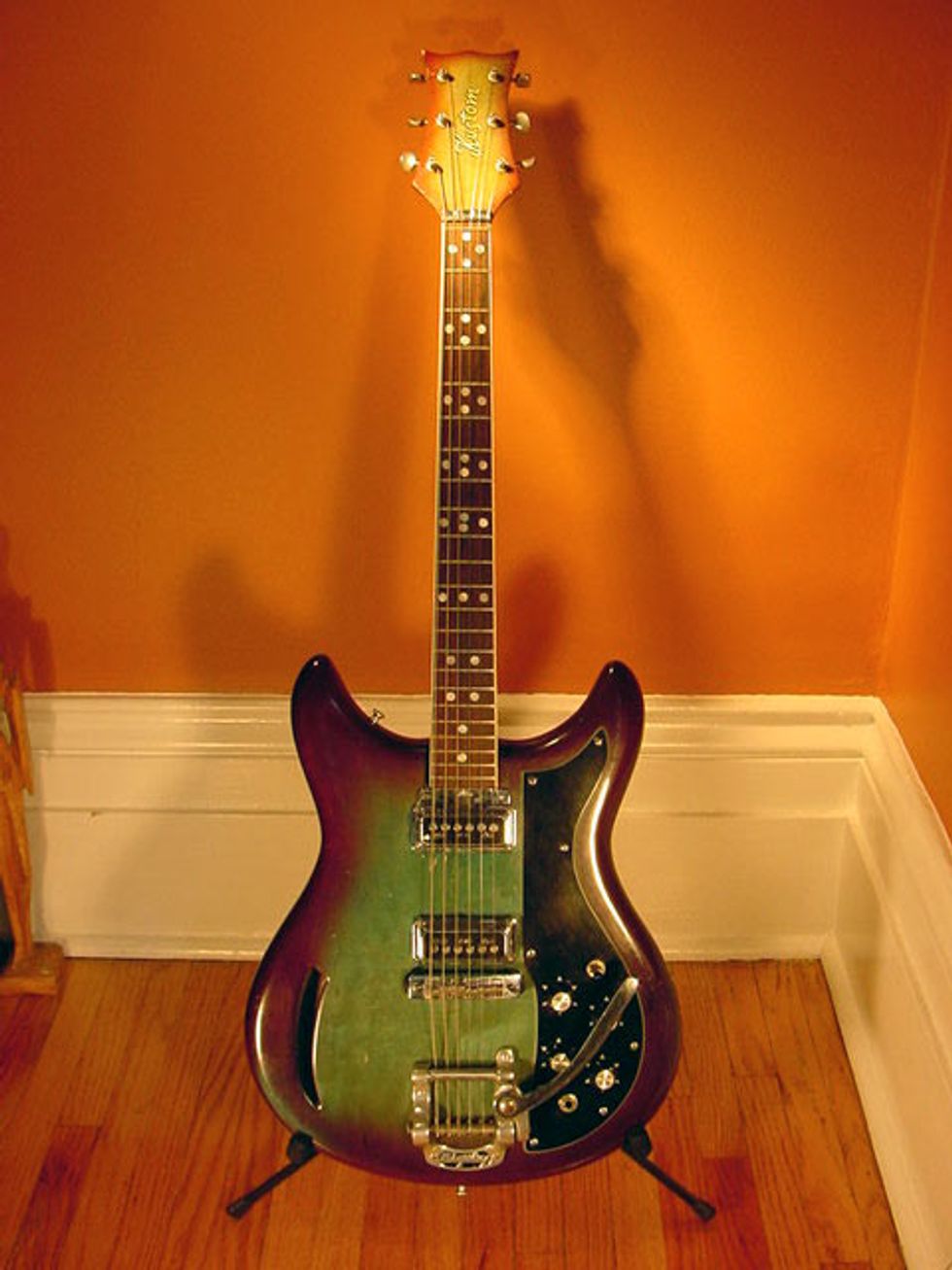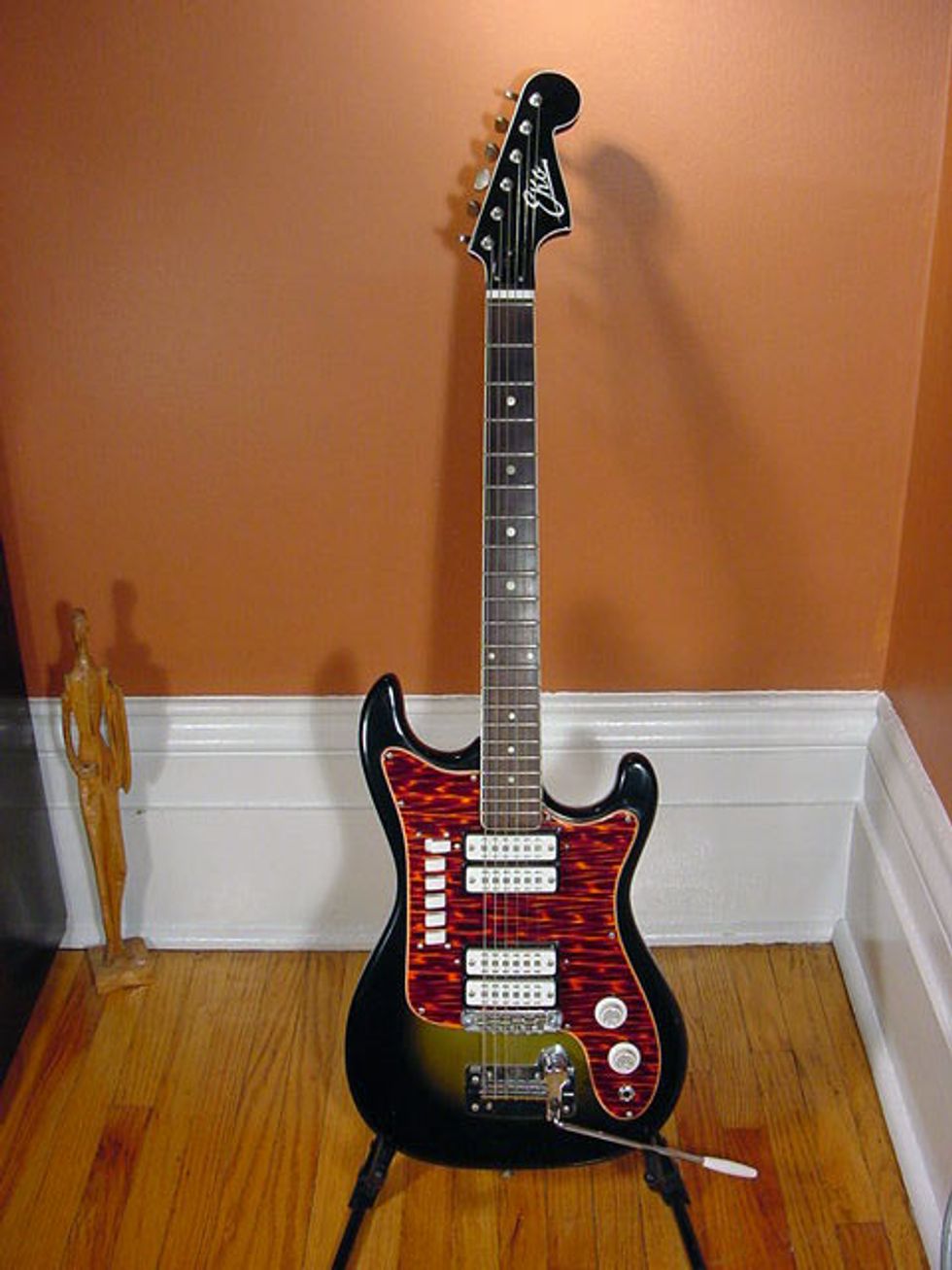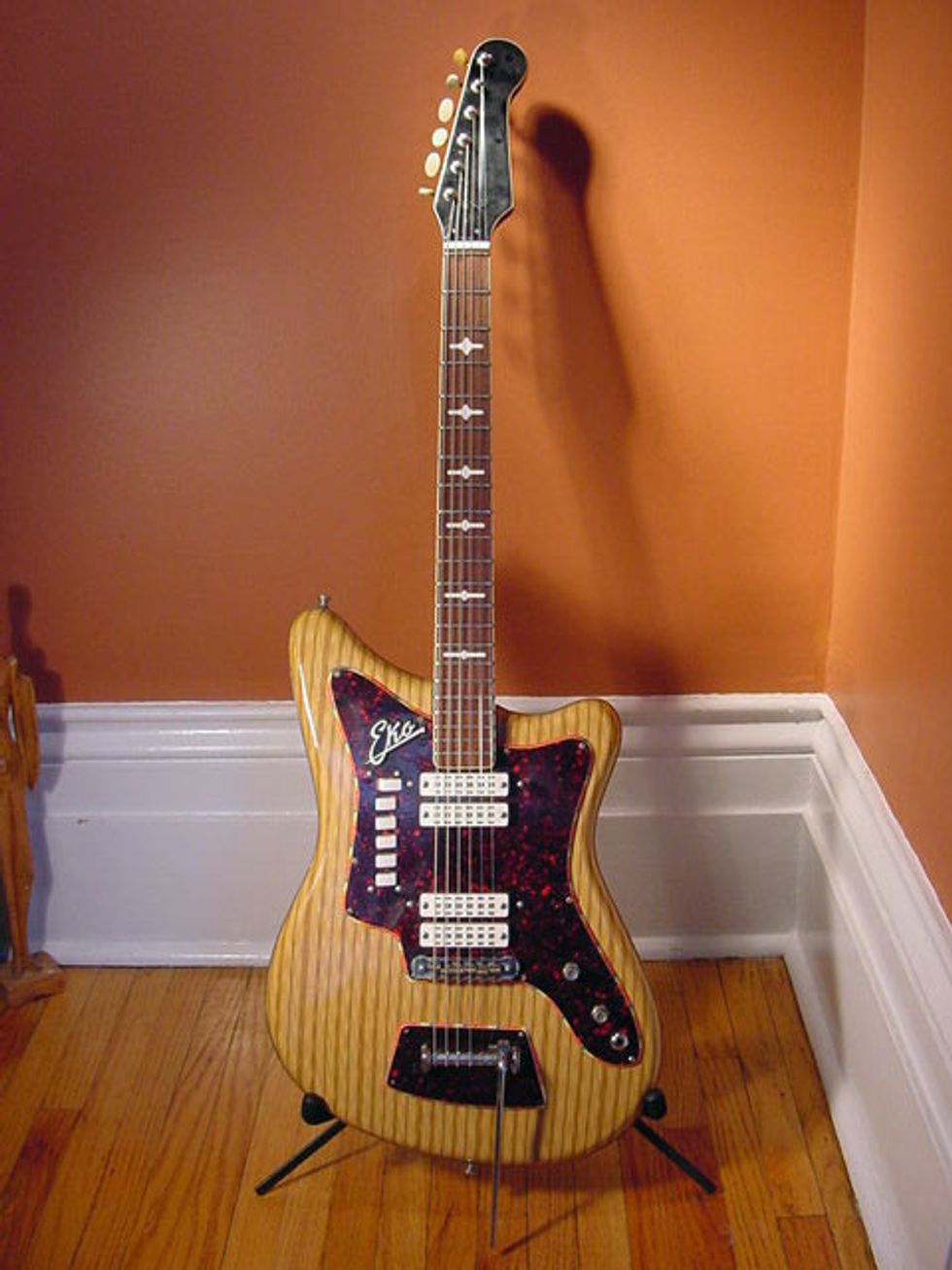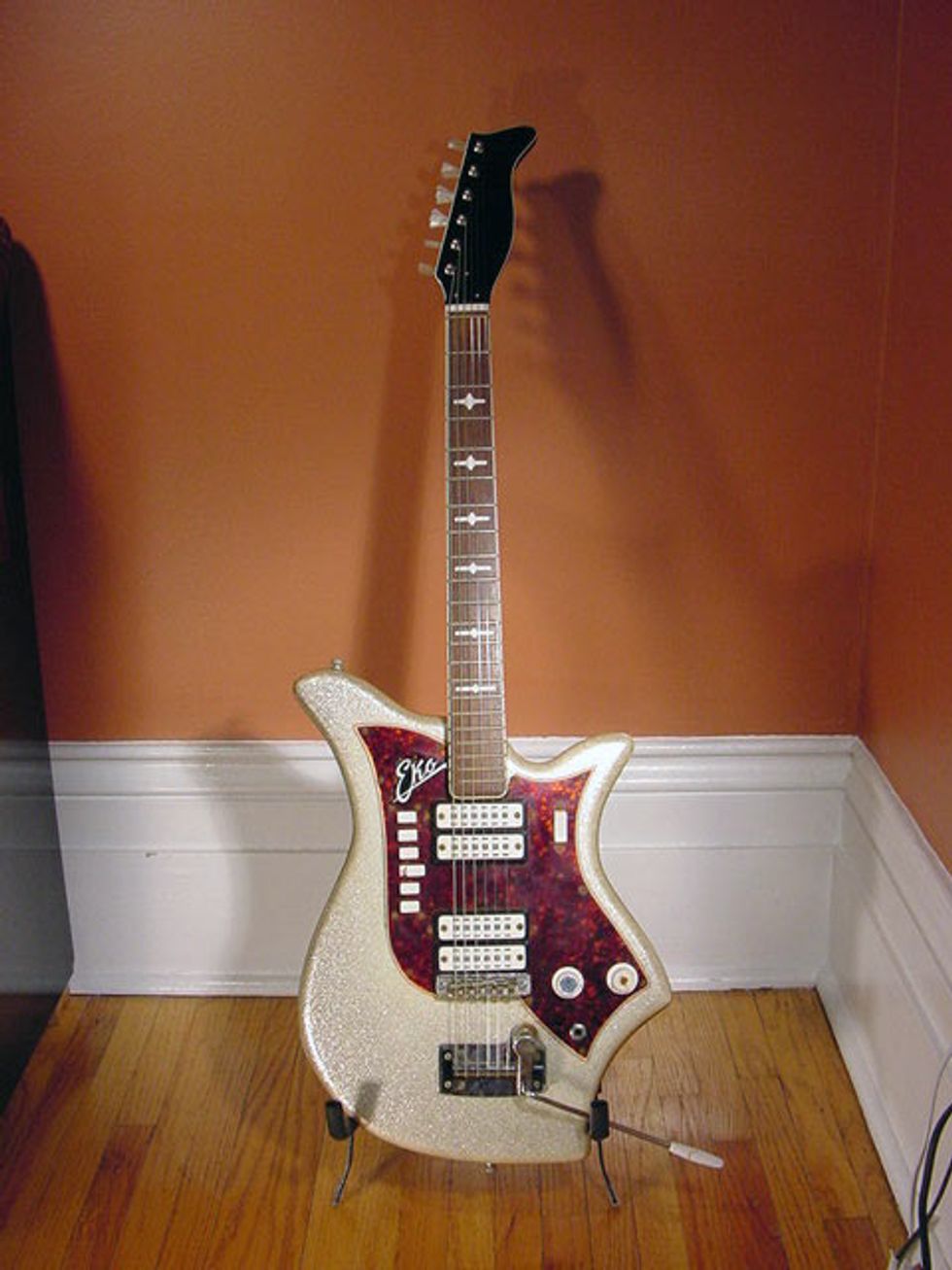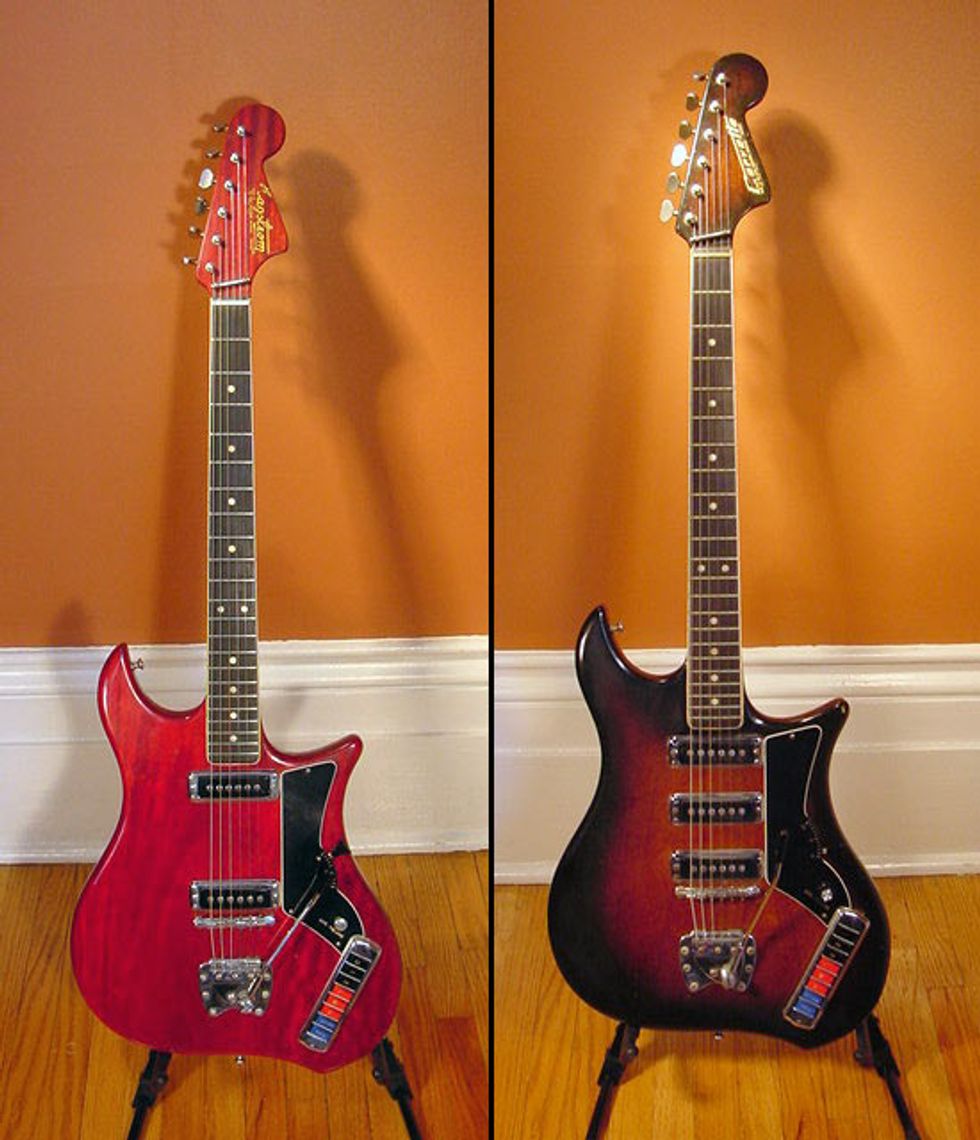 Photos courtesy myrareguitars.com.